As we all know, concussions are becoming more frequent in the professional sporting world. Or, perhaps, it is only now that athletes, and the sporting community as a whole are coming forward to admit that these injuries are occurring with such great frequency.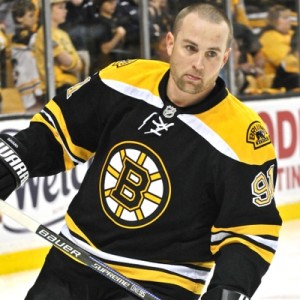 In the NHL, and in particular Hockey as a whole, this injury is nothing new, however only now is the injury and its prevalence being seriously monitored. Major stars such as Sidney Crosby and Cam Ward have recently suffered from the injury, while former players such as Marc Savard, Eric Lindros and Keith Primeau have had not only their hockey careers, but also their lives significantly impaired by long term damage.
As a result, the injury itself and how it has been dealt with over the years has come under increased regulation, as well as scrutiny.
In 2011, the NHL implemented a revised League Protocol for Concussion Evaluation and Management, with its major change being to how players were evaluated for a suspected concussion. For the first time, players who appeared to have suffered the injury would be removed to a 'quiet room', where an on-site team physician would evaluate said player for potential symptoms.
Additionally, in September of 2015, the NHL announced it would place concussion spotters within all 30 League arenas during games, whose sole purpose is to identify players who had possibly suffered the injury.
However, diagnosing a concussion is much more difficult that it would seem.
Why, you may ask? It is because the symptoms of the injury are so wide ranging. In some cases, symptoms may not be immediately present, surfacing days, even weeks later after a given individual has played in additional games, potentially causing further damage.
This takes me into my personal account of the injury, which I hope you will take the time to read.
"When Will it Stop?
I am not a professional hockey player. In fact, far from it. The highest level of hockey I have ever played was High School, ever since, it has been strictly Men's League.
Having played the game I love since the age of 10, I was always aware of the potential injuries associated with playing the sport, however, those that ever came to mind were the risk of a broken bone, various bruises or the occasional cut. Not once did I ever think I personally would suffer from a concussion.
However, I suffered my first concussion in November of 2015.
Playing in a low paced floor hockey game with some friends, I simply bumped into another player. I though nothing of it.
Two days later, I began to feel extremely nauseous, feverish, and suffered from frequent headaches. These symptoms lasted for five days, yet given my symptoms, I played it off as nothing other than a random stomach bug, or at worst, the flu.
Next week, I was right back at it, playing floor hockey twice a week, as well as my usual Men's League game come Sunday.
However, not realizing I had in fact suffered a concussion, I continued to play. Although I suffered infrequent headaches, there was no true identifying symptom of the injury, with those I did endure leading me to other potential diagnoses'.
Come three weeks later, I was slew-footed during my Men's League game. Immediately following the game, I felt stiffness in my neck, pain which lasted approximately three to four days, yet no other concussion like symptoms were present.
I had suffered my second concussion – keep in mind some players suffer many more.
Two weeks later….
Two weeks later, I began to feel an incredible variety of symptoms, most of which I had never endured in my entire life.
Dizziness
Nausea
Headaches, and 'pressure in the head'
Vision problems: blurriness, short/near-sightedness
Heightened sensitivity to light and sounds
Memory loss
Fatigue
Increased anxiety
Disorientation, inability to concentrate
I found myself unable to concentrate on the most basic concepts, staring blankly into space amidst enduring dizziness and fatigue. Perhaps the most frightening of all was memory loss. Not only did I often fail to recall my actions as of five minutes prior, but found myself seemingly observing things for the first time, such as the face of my girlfriend – we have been together for eight years.
I found myself wondering: "when will it stop?'
Fast forward to current day, and it has been approximately five weeks since I suffered my second concussion. The symptoms still persist – yet fortunately much less significantly. I have managed to restore my energy, while dizziness, disorientation and memory loss have disappeared – no pun intended – almost entirely.
I still have an increased sensitivity to light and sound, as well as heightened anxiety, yet these seem to be improving on a week to week basis.
Connecting the Dots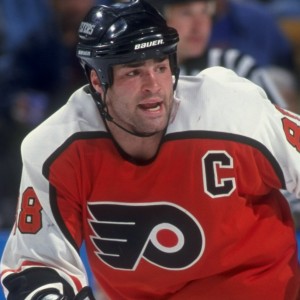 Having experienced this truly frightening injury, I feel as though I have been fortunate in a way, as I can personally understand the significance and difficulties of treating concussions in sport.
In reference to a point made earlier in the article, one major issue associated with the injury is the inability to accurately diagnose a true case.
Personally, it took me two separate trips to the Doctor to be accurately diagnosed. My first appointment, it was deduced that I was simply suffering from a stomach virus, which explained my nausea. Yet almost two weeks later, and with worsening symptoms, it was finally understood that I had in fact suffered the injury.
So, when a player returns from a suspected concussion during the same game, only to truly suffer from the injury some time later, it is not fair to be harsh on said player, calling he or she 'soft', or degrade his respective medical staff, as the injury is incredibly unique to each and every given individual.
In writing this piece, my objective is not to scare those who play their respective sports, or even to attempt to persuade athletes away from enjoying their favorite activities, it is simply to bring awareness to the true significance of the injury. Having suffered for months from the injury and its variety of symptoms, it truly is an injury I would not wish on my worst enemy.
However, I felt that in doing so, I could generate further awareness of the true severity of the injury, and its ability to impact not only professional athletes, but also amateur, everyday lovers of various sports such as you and I.
—