It seems that the Ottawa Senators will have to depend on a new goaltender in Mike Condon as they try to fix their goaltending situation.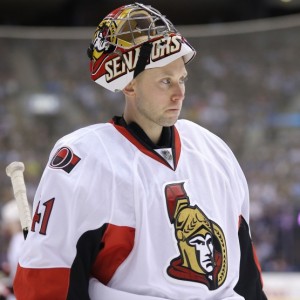 They have gone through an eventful last week with their roster at the goaltending position. Craig Anderson went home to his wife Nicholle after discovering that she has cancer, so the team hoped to depend on Andrew Hammond and Chris Driedger to hold the fort until Anderson's return. An injury to Hammond left the Senators in a difficult position, as it seemed that they would have to depend on the young and inexperienced Driedger, who allowed four goals on 15 shots replacing Hammond after the latter's injury.
Nicholle Anderson, understanding the situation, convinced her husband to return to the team in the midst of a Western Canadian road trip that led to one of the most feel-good performances by an athlete in recent memory. Once the team returned home, Anderson played one more game before taking an indefinite leave from the team to be with Nicholle.
Condon Providing Relief Once Again
It has not been an easy road for goaltender Mike Condon as he finds himself once again in a completely new and strange environment. After the Ottawa Senators received him in a trade in exchange for a fifth-round draft pick in 2017, Condon finds himself with his seventh professional hockey team (including ECHL and AHL) since 2012.
Thus, this is not the first time that he plays the role of trying to fix a broken goaltending situation. He broke into the NHL last season as the backup to Carey Price for the Montréal Canadiens and played very solidly in that role. When disaster struck and Price was injured indefinitely, the team depended on Condon to hold the fort until Price's return. It never came that season, and Condon was in the middle of the team's collapse. The situation was not ideal for him as he expected to play around 20 games instead of 55.
Determined to not put themselves in that situation again, the Canadiens signed Al Montoya as a backup goaltender, pushing Condon off the roster and onto waivers.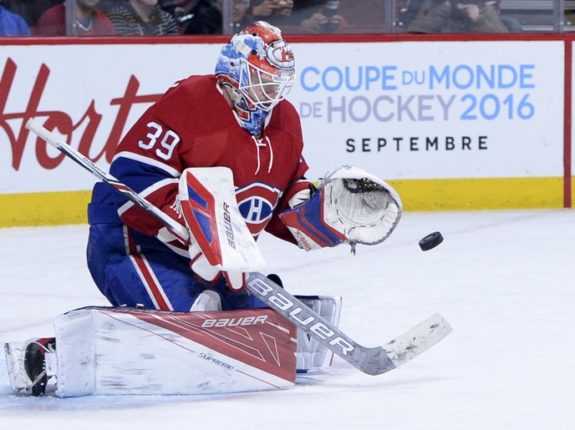 The Pittsburgh Penguins had Matt Murray on their list of injured players, therefore they picked Condon off waivers. Condon sat on the bench for most of his time there, but he certainly made the Penguins feel more comfortable, knowing that they had a capable backup able to jump in whenever he would need to.
He now joins the Senators with the opportunity to start a few games, as it is unclear when Hammond and Anderson will return. As he demonstrated with Montréal last year, he is very capable of delivering strong performances if he plays a modest amount.
Before the injury that took Price out for the rest of the season occurred, Condon had a goals-against average of 2.01 and a save percentage of .916, whereas those numbers changed to 2.94 and .902 respectively.
The Senators hope that they will not have to depend on him too long as they wait for their regular goaltenders to come back. Unfortunately for Condon, despite delivering a shutout in his Senators debut, that might mean seeing his way out again very shortly.