Amidst the losing, lack of cohesiveness, and the dwindling effort game in and game out, fans of the Philadelphia Flyers are looking to point their fingers at the a guilty party. For a team who has been a perennial contender, losing at this magnitude doesn't sit well with the fanbase. The fans have spoken and the person's head that they want is Craig Berube's.
I'm here to tell you that even despite their record, bottom five ranking, and play that leaves much to be desired, Craig Berube isn't on the hot seat. This team and their current skid has little to do with him and more so to do with the horrid contracts and lack of identity.
Other than Jakub Voracek, Claude Giroux, and Wayne Simmonds, no one wants to skate for a full-60 minutes and that is evident by their play of late and their results on the ice. It's never a consistent effort and while it's Berube's job to motivate his players, it is the player's job to get behind one another and leave every ounce of energy on the ice.
Berube has tried to switch lines around to find something that works, but with this shoddy lineup nothing has fell into place quite as easily as he'd hoped. It's come to the point where even media are questioning players about their coach. Their replies:
Players say it's their fault, not Berube's.
Simmonds: "This is not about the coach."

— wayne fish (@waynefish1) November 29, 2014
Voracek on Berube: "It's not his fault we can't skate. He can't score goals for us, right?"

— wayne fish (@waynefish1) November 29, 2014
In all honesty, Craig Berube – and Ron Hextall for that matter – was given an awful poker hand to play and is trying to do his best to salvage a season. Paul Holmgren threw outlandish money to Vincent Lecavalier and Andrew MacDonald when it wasn't warranted and is now hindering progress moving forward. Altogether Lecavalier, MacDonald, and RJ Umberger – another anchor of a contract – cost the Philadelphia Flyers $14.1M in salary cap space. That accounts for 20% of the entire cap. Those three have amassed 12 points in a combined 51 games.
It's also made it difficult for Hextall to call up and players from the Lehigh Valley Phantoms since there is no room to make moves. Without wiggle room in today's salary cap conscious NHL, you aren't able to use money to glaring holes in your lineup. Just ask the New York Islanders how fortunate they were to have the space to trade and sign for the likes of Johnny Boychuk, Jaroslav Halak, Nikolay Kulemin, and Mikhail Grabovski. They were a bottom feeder for many years, but finally used their cap space to their advantage. Now they're one of the top teams in the NHL as the Flyers fall further and further out of postseason relevance.
It's always easier to fire a coach than fire players. Fans can call for Berube's replacement all they want. At the end of the day that won't make this team any better. It'll just be an unneeded reactionary move for all the wrong reasons.
Sometimes I just want to sit Berube down and tell him it's not his fault.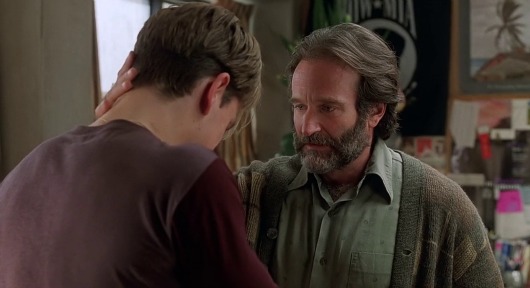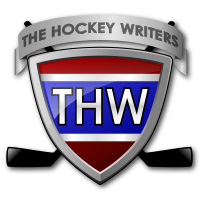 The archives of THW contain over 40,000 posts on all things hockey. We aim to share with you some of the gems we've published over the years.