To say that the Dallas Stars have had a big year would be a bit of an understatement. The team as it exists today barely resembles what it was last off-season, and for the better. When you talk to other Dallas Stars fans, the excitement over what this next season could bring is palpable. There's a hunger for success that's been slowly brewing, probably since Jamie Benn burst onto the scene as the next-great-hope for the Stars. The high-expectations of fans are evident everywhere, in pre-draft day excitement and post-Jason Spezza signing key smashing.
It's an exciting time for Stars hockey.
And while the Stars may not have the kind of media attention some of the older teams in more traditional hockey markets have (not yet anyway) there are still plenty of journalists, bloggers and fans talking Stars hockey online.
The Wordsmiths
When it comes to go-to sources for Dallas Stars news big and small, fans can always count on Mark Stepneski and Mike Heika.
Mark Stepneski writes for the Dallas Stars' official website. He's everywhere and on top of everything and supplements the writing he does for the Stars website with videos, photos and commentary he posts to twitter.
Mike Heika covers the Stars for The Dallas Morning News, and this guy, he knows his hockey. He's also not afraid to take the time to really explain the nuances of a situation (see his most recent article on arbitration).
Here's some video from day one of Dallas Stars development camp: http://t.co/x0jLukYznN

— Mark Stepneski (@StarsInsideEdge) July 9, 2014
The Dallas Stars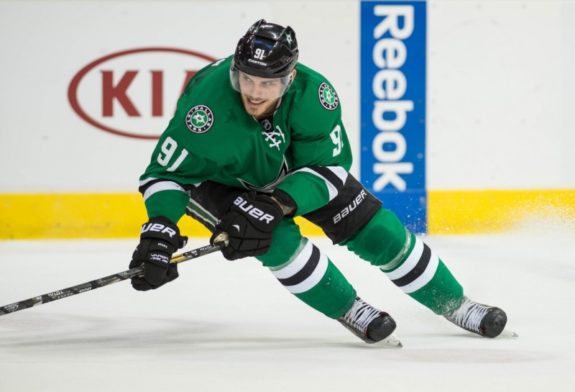 Tyler Seguin is back on twitter. Is this a good thing? Remains to be seen. For the sake of avoiding landing on the IR list with the world's most embarrassing injury, hopefully he won't do any more golfing. But tweeting might be okay. There's an impressive amount of Stars players on twitter. Fans can follow current captain, Jamie Benn, along with celebrated former captain Mike Modano. There's also the official team twitter, an account that's worth following for reasons beyond its ability to deliver important team news. The account seems to be modeling its twitter voice off of popular accounts like those belonging to the Columbus Blue Jackets and the LA Kings. This makes for an "official" account that isn't too "official" sounding.
The AHL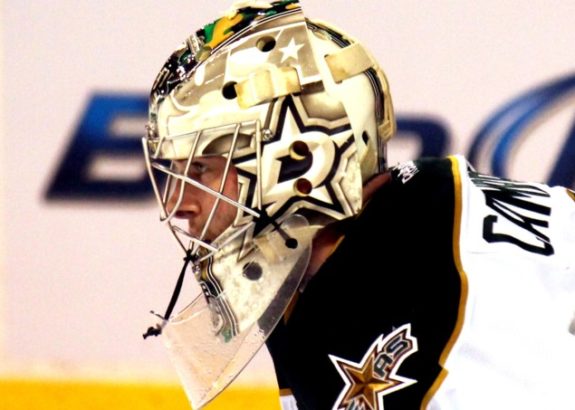 The Calder Cup winning Texas Stars are going to be a big factor in the ongoing success of the Dallas Stars, and fans who want to get ahead of the curve should get to know the guys tearing it up in the AHL.
Sean Shapiro is a beat reporter covering the Texas Stars. Shapiro's very good at what he does, delivering no muss, no fuss breakdowns of games and player potential.
100 Degree Hockey is a smaller website that nonetheless delivers big when it comes to everything Texas Stars hockey. Their twitter account is particularly useful during the season when it comes to game updates (for those of you who can't watch games live).
The Blogosphere
A reliable source for Stars commentary and news is Defending Big D (an SB Nation production). It's a great site to visit as a fan. Every posted article has a comments section that is full-to-bursting with observations from other fans. If you ever want to practice your armchair GM skills, Defending Big D is a good place to do that.
Stars Insider is a growing resource that's part of the larger Fan Vs. Fan network of websites. What this website does very well is cut to the core of fan's concerns. Produced by fan-contributors, it does a great job of expressing the growing excitement of being a Stars fan during this time.
The defenseman here at dev camp for the Stars are…large human beings.

— DefendingBigD (@DefendingBigD) July 9, 2014
Brandon Worley (Big D) Twitter
The Hockey Writers
We're a dedicated bunch at The Hockey Writers. You can catch us talking Stars hockey right here at the website, or on twitter. Give us a follow. Tweet us. Distract us from that never-ending plight that is…the off season.
It's amazing how much the Stars roster has changed in such short time. While I respect past Stars players the future looks so much brighter

— Derek Neumeier (@Derek_N_NHL) July 15, 2014