Jim Neveau, NHL Correspondent
Friday night may not have seen any action on the ice in the NHL, but unfortunately there was news off of it. Derek Boogaard, a 28-year old forward for the New York Rangers, was found dead in his apartment in Minneapolis. His death shocked the hockey world, and elicited an outpouring of grief from teammates and fellow players.
Players from Paul Bissonnette to Scottie Upshall immediately took to Twitter to express condolences to Boogaard's family, and their expressions of compassion underscored just how deeply respected the noted tough guy was off the ice. Known in hockey circles as a tough guy who was more prone to dropping his gloves than using them to score, he was even better known for his charity work off the ice, and that's how he deserves to be remembered.
Here is Rangers General Manager Glen Sather's statement on the passing of Boogaard:
"Derek was an extremely kind and caring individual. He was a very thoughtful person, who will be dearly missed by all those who knew him. We extend our deepest sympathies to his family, friends, and teammates during this difficult time."
The Minnesota Wild, the team that drafted Boogaard in 2001, also issued a statement, saying:
"The Minnesota Wild organization sends our deepest sympathies to the family of Derek Boogaard. Derek was a fan favorite during his five seasons with the Wild and he will be greatly missed here in Minnesota and throughout the NHL. Our thoughts and prayers go out to the Boogaard family during this tragic time of loss."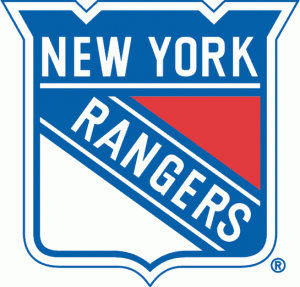 Boogaard was extremely active with various charities, including Defending the Blue Line, a group dedicated to helping the children of members of the armed forces play the game. His picture is emblazoned on the front page of the group's website, and was listed as an All-Star Most Valuable Partner, the highest distinction that the group has for donors.
Boogaard was also involved in several other groups, including his own Boogaard's Booguardians, which hosted military families at Rangers home games. He also was active in the Garden of Dreams Foundation, a children's charity run by the Rangers, New York Knicks, and several other entities involved with Madison Square Garden.
All of us at The Hockey Writers would like to express our condolences to the Boogaard family, and all those close to Derek who are suffering right now because of his sudden passing. We would also like to encourage our readers to take Derek's life as an example, and donate time and money to either the charities that he championed, or to organizations in your area in his honor.