The New Jersey Devils were well-represented at the 2021 World Junior Championship, with six players spread out among five countries' rosters. A couple of them even managed to come away with some hardware when all was said and done. Here's a review of who was in attendance and how each prospect performed over the 10-day tournament. 
Shakir Mukhamadullin
The 2021 WJC is the first look most Devils fans had of Mukhamadullin since the team drafted the Russian defenseman with the 20th overall pick at the 2020 Draft. The Russians used him in all situations, including both special teams units, and he logged close to 20 minutes of ice time per game. 
Mukhamadullin did not register a point through seven games, but he did do some things well. One area where he had plenty of success was in transition — he had a 75% success rate between zone entries and exits. Even in Canada's 5-0 rout of Russia, Mukhamadullin and Semyon Chistyakov had a positive expected goals and excelled in transition.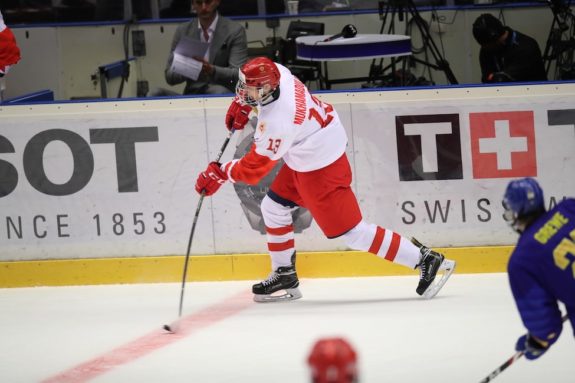 We also have access to some advanced stats via Elite Prospects and InStat Hockey. The WJC is the smallest of sample sizes, but Mukhamadullin had a Corsi share (CF%) over 63% through the quarterfinals. So that's another sign he was having a positive impact for the Russians when on the ice. 
Did Mukhamadullin have his struggles? Of course. He has plenty of work to do defensively, like improving his decision-making and adding strength to his frame. Even after a good tournament, he's still a project, but he at least provided a glimpse of the type of NHL defenseman he can be. Fortunately, he's logging meaningful minutes in the KHL, so that should help with his development since it's the top pro league outside of the NHL.
Arseni Gritsyuk
Gritsyuk was the Devils' prospect I was most interested to see at this year's WJC, and he did not disappoint. He had four points in six games and mostly played top-six minutes. He was noticeable on most of his shifts and showed some creative playmaking ability. He also had a rifle of a shot for his lone goal of the tournament. 
Like Mukhamadullin, Gritsyuk excelled in transition, as he had a success rate of 84%. He was particularly successful on zone exits, where he had an 89% success rate. 
Related: 6 Underrated Devils' Prospects
Gritsyuk is a talented winger who is a high-end playmaker, has good skating ability, and a strong shot. He's bounced around between the VHL (the second division in Russia) and the MHL (Russia's junior league) to start this season. He'll likely head back to the VHL now that the WJC is over. But if he plays well, it wouldn't be a surprise to see him get a call-up to Avangard Omsk at some point before the KHL season ends. 
Alexander Holtz
There's no sugarcoating it. It was a disappointing tournament for the Devils' top prospect, who they drafted seventh overall at the 2020 Draft. Holtz finished with only one goal and two assists in five games, as Finland eliminated Sweden in the quarterfinals. 
There were a lot of factors as to why Holtz struggled. For starters, Karl Henriksson, who was supposed to be Sweden's top-line center, missed the WJC due to a positive COVID-19 test. Had he played, Holtz and Lucas Raymond would've likely been plenty more productive.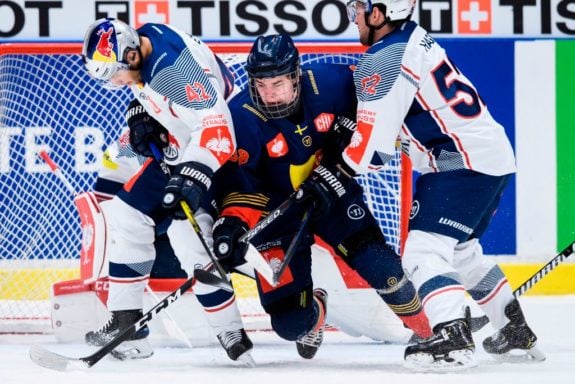 And even though Holtz did not produce, he did not play poorly. There were at least a couple of games where he should've tallied more points based on his expected primary points (here's another game where that was the case). 
It also didn't help that besides Henriksson, the Swedes were missing William Eklund (2021 draft-eligible) due to a positive COVID-19 test. Eklund is Holtz's teammate and linemate at Djurgården in the SHL. Had Eklund been able to play, he could've positively impacted Holtz and the rest of Team Sweden. 
Sure, it was a disappointing WJC for Holtz (and the Swedes). But that should not change your perspective on him as a prospect. A small sample size of five games doesn't do anything to alter an evaluation of him. He was one of Djurgården's best players before heading to the WJC. I'd expect him to continue doing well once he returns to the SHL, and how he plays there will give you a better sense of how he projects down the road. 
Jaromir Pytlik, Patrick Moynihan
I decided to place both of these players in one section because Pytlik only played in the Czech Republic's first game. He tallied a pretty looking primary assist to Jan Mysak, but he'd end up missing the rest of the tournament due to a lower-body injury. For obvious reasons, that makes it hard to assess his WJC.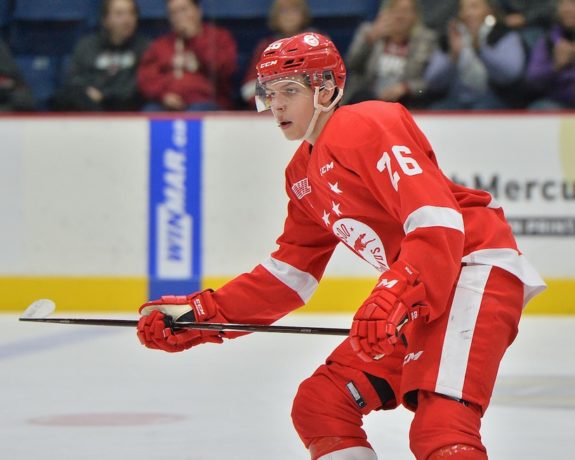 As for Moynihan, he came away with a gold medal after Team USA defeated Team Canada and Dawson Mercer in the gold medal game. Moynihan finished the tournament with two assists in five games while playing a bottom-six role for the Americans. 
Despite not playing on one of Team USA's top lines, Moynihan showed a relentless motor when forechecking. He may not have logged big minutes, and he did miss a couple of games with an injury. But the takeaway from his WJC is he showed the potential to be a modern, bottom-six forward in the NHL. He'll now return to Providence College, with a gold medal in hand, where he'll continue his sophomore season. He likely needs to return to Providence for his junior season before turning pro. 
Dawson Mercer
Mercer caught everyone's attention when he had a two-goal, two-assist performance in Canada's opening game against Germany. He quieted down after then but still finished the tournament with six points in seven games. 
Grabbing ice time on Canada's roster was not an easy thing to do. They had 20 first-round picks (no, that's not a typo) on their team, including Mercer. Still, he managed to make the most out of his minutes, even as he played a bottom-six role. 
While Mercer didn't score another goal after Canada's first game, you still noticed him on the ice. He was great in one-on-one battles and was backchecking when he needed to. He also got time on both special teams units and was particularly effective on the penalty kill, where he managed to create some quality shorthanded scoring chances.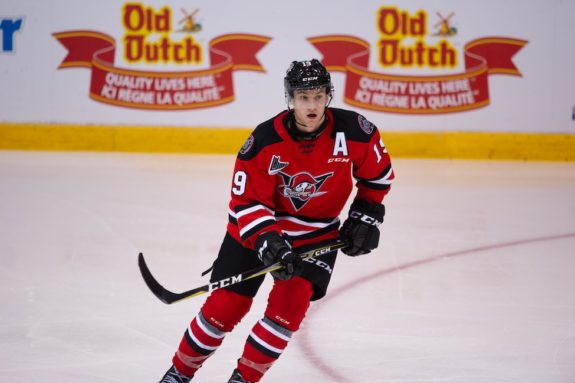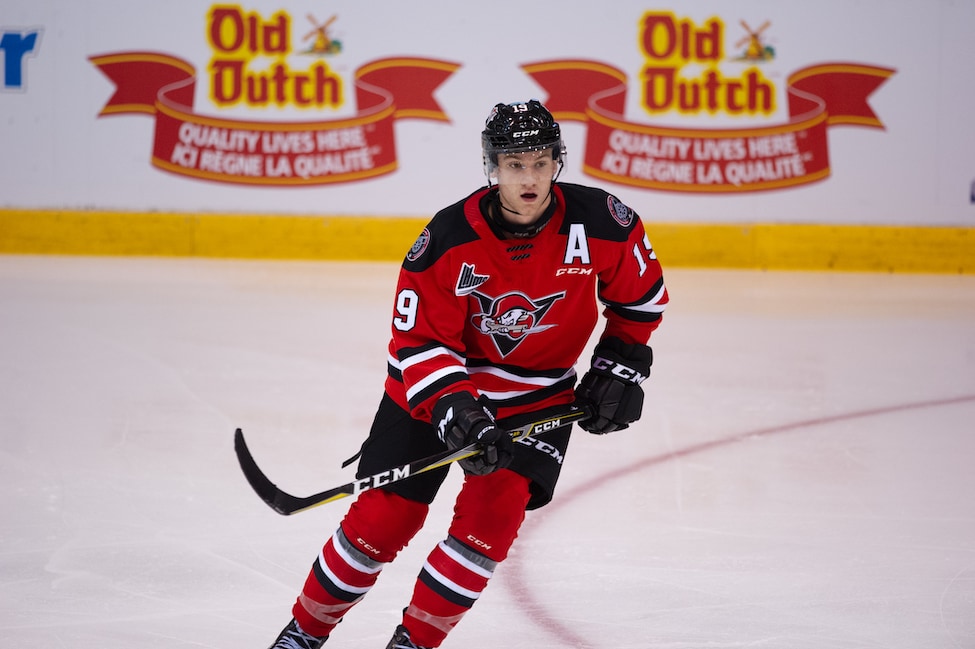 It's easy to see what the Devils liked in Mercer when they drafted him 18th overall at the 2020 Draft. He showed great two-way instincts and offensive potential, even though he wasn't on one of Canada's top two lines. He may not be a top-line player in the NHL, but he looks to have the making ways of a reliable two-way, second-line winger. 
Hope for the Rebuild
Overall, the biggest takeaway from Devils' prospects at the 2021 WJC is they offered a sneak peek of what may be to come. Holtz might have not produced, but that in no way changes the outlook for him as a prospect. It's not like he played poorly either. He's going to be really good somewhere down the road, as will Mercer. 
Related: Devils News & Rumors: Vatanen, Crawford & More
Mukhamadullin may have had his struggles, but he did some things quite well too. He's a project, but there's no need to rush him. He'll get time to develop in the KHL over the next couple of years. And lesser-known prospects like Gritsyuk and Moynihan showed that they have some potential as well. That should provide some hope for a team looking to get out of a rebuild sooner than later. 
* * *
WJC advanced stats from Wave Intel except where noted/linked
---
---