The start of the 2020-21 NHL season is right around the corner. It should be an exciting time for the New Jersey Devils fanbase, since they haven't seen their favorite team compete in a game since March of 2020. However, some remain skeptical due to the number of unanswered questions that surround the organization.
Coming off of a disappointing season, in which they finished dead last in the Metropolitan Division (28-29-12), some were left baffled by some of the offseason moves that were made by Tom Fitzgerald and others. For the most part, the signings, trades, and draft selections were generally well-received. However, with any busy offseason, there are always a few questions that need answers.
If a general manager can add playoff and championship pedigree to their respective roster, it can help benefit any organization in the long run. That is why I was particularly satisfied with the signing of Corey Crawford (two-time Stanley Cup winner with the Chicago Blackhawks) and the trade for Andreas Johnsson. However, out of all the Devils' offseason acquisitions, there is still one major concern that everyone seems to be overlooking, and that is new defenseman Ryan Murray.
How Did Murray Get Here?
On Oct. 8, the Devils made their first move of the offseason by obtaining Murray from the Columbus Blue Jackets, in exchange for a 2021 fifth-round draft pick. The trade was a surprise to many, due to Murray, having been the former No. 2 pick in the 2012 Draft, being traded for essentially nothing. The original owners of that fifth-round draft pick were the Buffalo Sabres. However, the Devils acquired that pick from them at the trade deadline in exchange for Wayne Simmonds.
On the Blue Jackets side of things, this was obviously a salary dump in order to clear up some cap room. For the Devils, they were in need of some defensive assistance due to them having one of the worst blue lines in all of the NHL. To put this into a better perspective, their goals allowed per game average was 3.25 (tied for 28th in the NHL) and their shots allowed per game average was 32.7 (26th).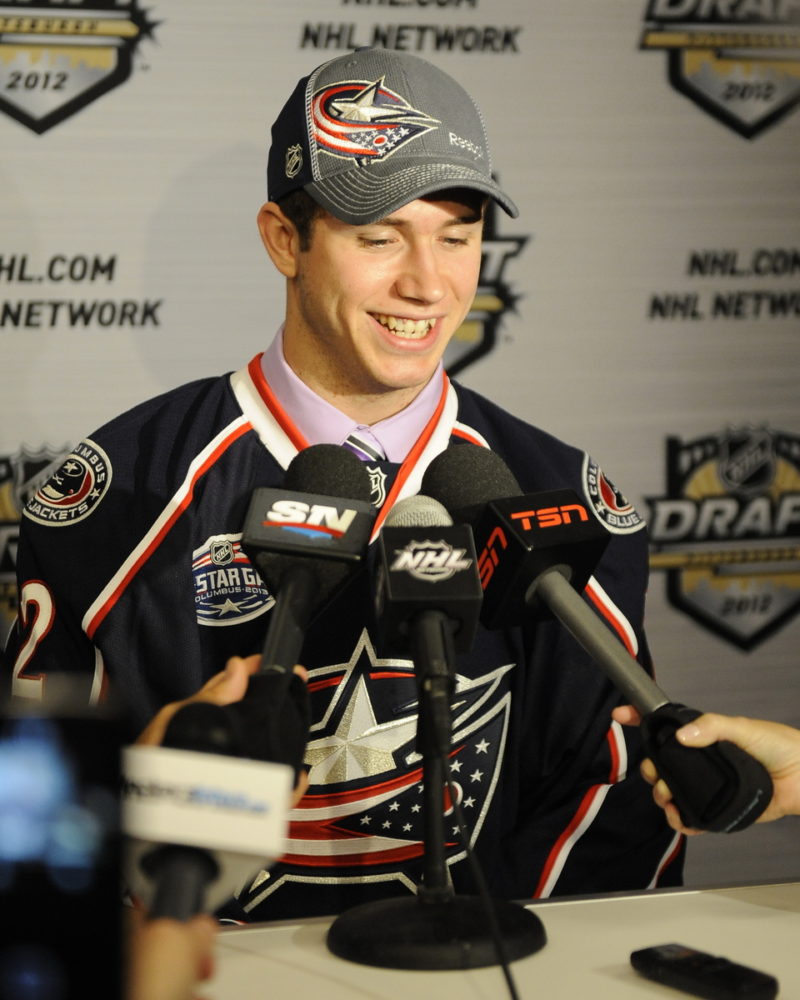 It's also worth mentioning that the Devils had a spot open for their left side defense, due to Micro Mueller not exactly being qualified for the job. So, Fitzgerald thought that it was time for the main domino piece to fall and, with the addition of Murray, it left many fans excited for a potential leap forward in the right direction.
Is This Murray Trade Overhyped?
I remember when this trade was first announced in the news – Devils fans were celebrating and took to social media to express their excitement. At one point, I even saw the hashtag #InFitzWeTrust appear a few times on my Twitter timeline. Everybody seemed to gloat about the fact that they acquired a potentially good player for seemingly nothing in return, however, I remained on the opposite side of the spectrum. To elaborate on that further, there seem to be three main factors that people overlook involving this trade:
Murray has a history of back problems, and it seems to be degenerating the older he gets. Another reason why Murray was dealt out of Columbus is that he's never seemed to be able to remain healthy for a long period of time. It's a problem that originated early in his career, as he missed 35% of his first five full seasons in the NHL.
His career-high in games played is 66, which took place during his rookie year. Last season he only participated in 27 games and racked up nine points (two goals and seven assists). If he can't remain healthy, then he's going to be taking up unnecessary space on the roster.
This is the final year of Murray's two-year contract, after which he'll become an unrestricted free agent. My question to Fitzgerald: can you convince him to sign long term? Because if things do go poorly, and the Devils are unable to find a proper trade suitor, what if he leaves in free agency? Then the trade will be all for nothing.
I hope the organization is not trying to rush the rebuild process. Because, with their current state, the Devils need all the draft picks that they can potentially collect. I fear that the Devils might underperform again, Murray may get injured (which would be difficult to trade), and free agency decisions are always unforeseeable. I am well aware that it's only a fifth-round draft pick, but everything is so crucial as a rebuilding franchise.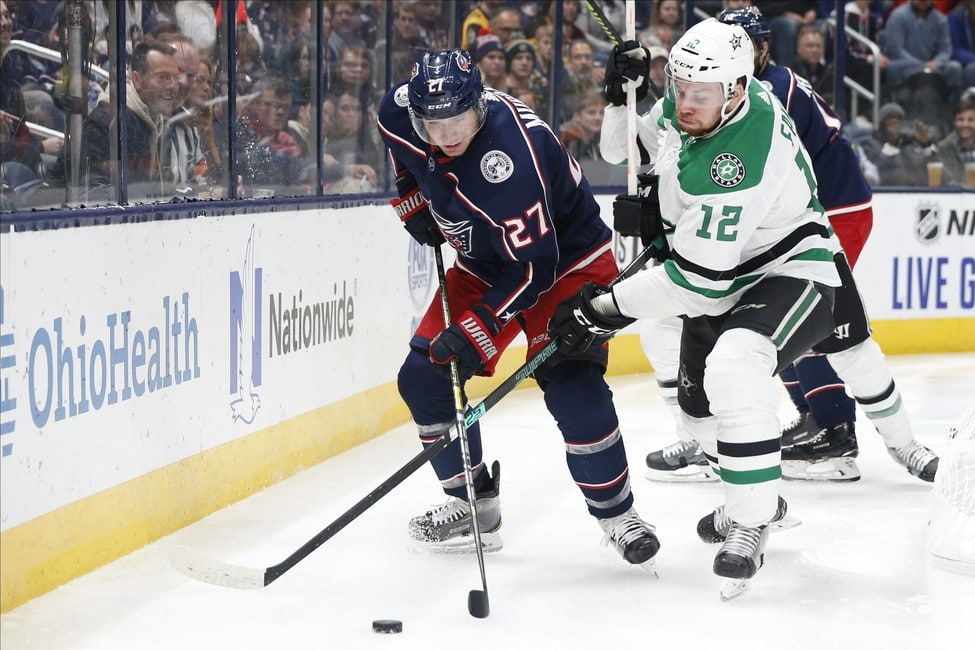 Overall, I do see that Murray has a lot of potential – that's why he was selected second overall and is considered one of the best defensive passers in the league. However, I firmly believe that the negatives outweigh the positives. Hopefully, everything works out in the end.
The one message that I have for Devils fans is to remember the P.K. Subban trade. The Devils thought that they came out victorious in that trade, however they were quickly given a reality check this past season. Even though the circumstances might be different, the context still stays relatively the same: there's some potential upside, but a lot more factors that can derail the organization.
---
---