Over the last few seasons there have been consistent and recurring rumours circulating throughout the social media world in regards to Dmitry Kulikov. Everyone thought that he was going to be traded. On July 18th 2014 I believe these rumours were finally put to rest after the Florida Panthers resigned Kulikov to a three year, 13-million dollar contract.
There are quite a few reasons that come to my mind as to why I think Florida is best to keep Kulikov around.
To start, Kulikov is a young defenceman trying to develop his talents on a struggling team. He has loads of potential and a lot of upside. He has not yet lived up to the hype that surrounded his offensive game when he was drafted, however on a team like Florida it should not come as a surprise. Last season Florida was 29th in the league in total goals for, as well as goals per game. As Florida starts to improve the team, Kulikov's offense talents will start shining through.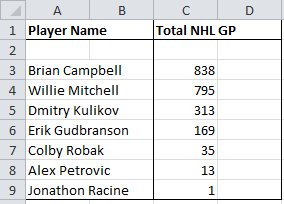 With budding offensive players such as Jonathan Huberdeau and Aleksander Barkov, along with more veteran players with a scoring touch such as Jussi Jokinen, I can see Florida's offense begin to turn around. Florida would seriously regret trading away a young talent such as Kulikov with a promising future as a high-end offensive defenceman.
Brian Campbell (35) and Willie Mitchell (37) can see their retirements on the horizon. After these two, the age of Florida's defenceman drops significantly to 24. There is no real middle ground where the team can slowly transition and develop the young defenceman in the organization.
It's easy to see that something Florida is seriously lacking is experience on the back end. Trading Kulikov would only make this problem worse. The return that Florida would receive in a trade would not be sufficient to replace the youth of Kulikov while improving their NHL level depth. At 24 years of age having 313 NHL games under his belt is a huge bonus. He has learned how to play at the highest level and is ready to take on a bigger role offensively. After a solid offseason of signings, Florida appears to be preparing a turn around season in 2014-15.
According to advanced statistics, Kulikov should be looking for a boost in offensive production next season. Kulikov has a very low PDO (on ice shooting percentage + on ice save percentage) which essentially measures a players "puck-luck". A players' PDO should generally be around 100, where Kulikov has a PDO of 96.0%. Out of 435 NHL players who played more than 62 games last season, Kulikov ranks 423/435. Essentially bottom of the barrel. If Kulikov can get some better luck next season and remain a positive possession player, he should be due for a solid increase in offensive numbers.
Defencemen are notorious for taking a longer period of time to develop and learn the faster, stronger game that comes with playing in the NHL. I am a supporter of allowing defencemen the time necessary to fully prepare for the big stage. Kulikov is on the cusp of becoming an excellent offensive defenceman in the NHL.
If Florida decides to trade Kulikov, I do not believe they will get a return that is solid enough to replace Kulikov as well as improve the team both immediately and long term.
Avid fan of hockey at all levels. Writing for The Hockey Writers covering the Florida Panthers and Habs Addict covering the Montreal Canadiens. Follow him at @Darrinharmy on twitter.