This offseason has not had many bright spots for the San Jose Sharks so far. It seems like the Earth-shattering loss to the Kings has broken Doug Wilson's spirit. After years and years of artful management through re-tooling and not rebuilding, the Sharks GM has seemingly lost his mind.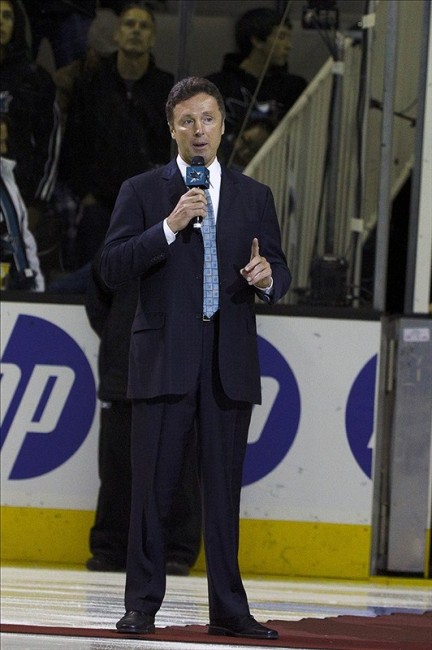 Doug Wilson's Poor Choices So Far
Free agency has just started, yet the Sharks offseason has been long and busy. Longer than they really wanted it to be. So far, here are the questionable decisions Doug Wilson has passed down:
Shopping Joe Thornton and Patrick Marleau
Re-signing Mike Brown to a 2 year deal
Letting well-loved color commentary man, Drew Remenda, go
Signing John Scott
Deciding to add Ice Girls to their staff
Calling for a rebuild and really not doing anything to rebuild
Overall, this offseason has been disappointing to long time Sharks fans. After tons of seasons with a GM that danced around the enticing free agents that were destined to fail and succumbing to low-brow tactics of getting fans in the seats, Doug Wilson has seemingly given up on his time-tested managerial style.
The Sharks Way Was Better Than This
What San Jose and the Bay Area loved about Team Teal was their commitment to excellence and class. They would consistently ice a team that was a natural mix of talent, speed, and leadership. In the last seven years, the Sharks have finished high and even won the Pacific Division four times. More to the point, the Sharks have stayed away from employing "enforcers." Jody Shelley was the only consistent player with over 100 PIM and not too much in terms of point production.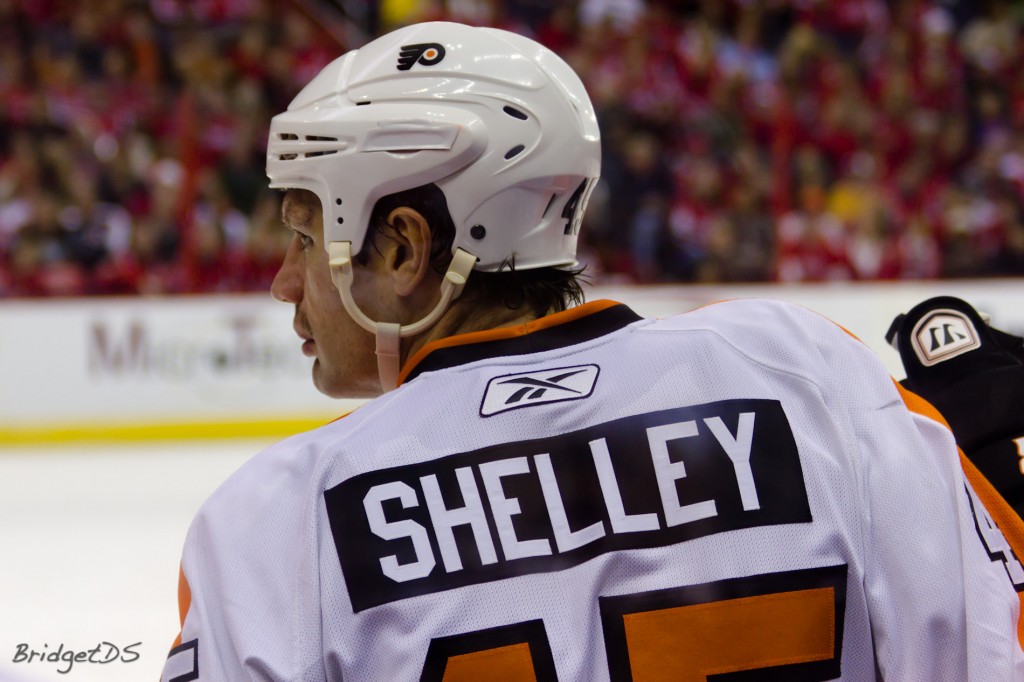 After the 2008-09 season, Jody Shelley was let go for Ryane Clowe. Clowe became the Sharks tough guy, but hurt teams on the scoreboard as well. Clowe's second season with San Jose in 2009-10 resulted in 57 points with 131 PIM. Wilson had found an enforcer that could still play the Sharks way.
That 2009-10 season was the Sharks second foray into the Conference Finals. They ran into a buzz saw in Chicago and were swept out. The next year, with Clowe another year wiser, he upped his production to 60 points and even dropped his disciplinary problems to 100 PIM. Safe to say the guys who drop the gloves better do more than take up space in the penalty box in San Jose.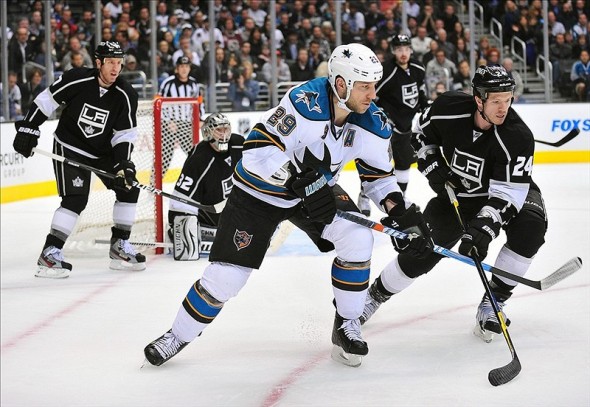 The style that Team Teal played with garnered respect around the league. Other clubs didn't hate playing the Sharks because they played dirty, they hated it because they usually lost to them. San Jose boasted crisp passing and solid fundamental play. Forwards came back and played defense and they even blocked shots. Constantly ranking among the best in possession numbers, the Sharks roster worked perfectly with their two-way style of play. Penalty killing was also a specialty. Five out of those seven seasons, San Jose finished in the top six on the PK.
Falling Off The Wagon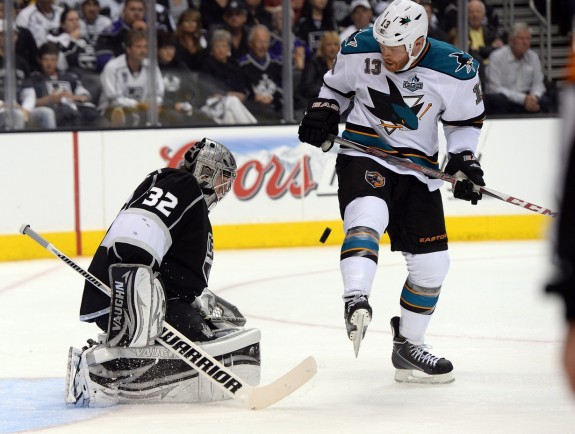 Raffi Torres was a necessary evil. But he was the first domino to fall in Doug Wilson's ideological change. Torres played a rough and tumble style and had been suspended multiple times before. But when he went down, he pushed the Sharks to desperation. All of a sudden, we were waiting for Adam Burish and talking about Mike Brown. Brown played as expected, like a goon. His numbers were embarrassing and even tricked Todd McLellan into playing him throughout the playoffs. It made no sense considering that Tyler Kennedy was a very deserving candidate all season.
After the experiment with Brown resoundingly failed, how did Doug Wilson react? He rewarded him with a two year contract! Maybe a one year deal could be justified, but definitely not two. The forward was a -10 for the half season he played with San Jose and only mustered five points while amassing 75 PIM which was good for second on the squad by only six minutes. Quality work from that guy.
But wait. There's more! The Sharks just signed John Scott. That's right, THIS John Scott.

Remember how mad we were at a goon like Maxim Lapierre for his hit on Dan Boyle? Well, if you can't beat them, join them. John Scott had 1 single point and 125 PIM last season.
Honestly, it seems as though Doug Wilson just wants to hurt the Kings the next time they play. Maybe injure Dustin Brown and Anze Kopitar and just coast to another early playoff exit.
One Last Thing…
The Sharks also announced a change to their usual ice crew for the coming season. Now, San Jose's co-ed ice crew will have two different uniforms. One with large baggy pants and jackets while the other is a tight yoga pant and a cutoff snug top. I'll give you three guesses, and the first two don't count, who gets to wear what. How long until we see this parading around in SAP Center: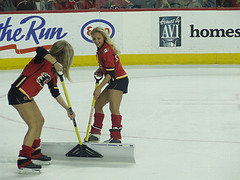 Women are perfectly sensible. In fact, many of them can handle themselves well on teams! So, why exactly do we feel the need to make them wear the silly outfits while they do the exact same jobs as the men right next to them? It is somewhat more insulting to have the women line up right next to the men and do the same work but  have the double standard shoved right in their face.
Don't Give in Doug Wilson
Doug. You got beat. Badly. The Kings came in and bullied San Jose, again. But don't forget what you accomplished in the regular season. Many teams would kill for a 100 point season. Just because the Kings came in and made a mockery of all you had built doesn't mean you need to tear it down. Or at least claim you're going to tear it all down and then do virtually nothing. You have plenty of talent that you brought to us. The Sharks way is respectable and pristine. Don't think that a fourth line of Scott, Burish, and Brown will bring anything but heartache to your fans. These fans are patient and loyal, but if you give the people a team of goons, you will lose them.
Kenneth is a graduate of the University of San Francisco in Politics and Chemistry. But his passion in life has always been hockey. He has played since he was four and even coached a few teams. Kenneth writes for the San Jose Sharks at thehockeywriters.com