The Montreal Canadiens face a dilemma, namely a lack of a captain heading into the 2014-15 season and perhaps even a suitable candidate to replace the outgoing Brian Gionta.
With Gionta, a Rochester native, deciding the best option for him was joining the last-place Buffalo Sabres (evidently, "best" options are not necessarily good options), the logical replacement likely would have been defenseman Josh Gorges.
After all, he arguably best embodies the traits one most often associates with a Habs captain. That would be a willingness to sacrifice his body for the greater good of the team, unselfish play, and, of course, an apparent inherent hatred for everything Toronto Maple Leafs-related to the point of refusing to accept a trade there.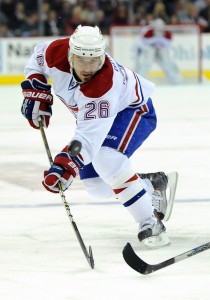 Admittedly, that last bit could be more about the sad state of that organization than a deep-seated rivalry (only one playoff appearance since the 2004-05 lockout). However, the point remains Gorges would have been the obvious choice—had he not been traded to Buffalo just prior to Gionta signing there.
See? Already leading by example.
Who's Left?
With Gorges and Gionta both gone, the team is generally devoid of any obvious options to wear the 'C' next season.
Newly re-signed defenseman Andrei Markov is the longest-serving Hab, having been with the team since 2000. However, the last time around back in 2011 when Gionta ended up being named captain, Markov showed little interest in wearing anything more than an "A," according to The Montreal Gazette writer Red Fisher.
It's unlikely much has changed on that front, seeing as, at 32, he shouldn't exactly have been afraid of stepping on any of the old guard's toes then. Now 35, he's the oldest player on the roster, excluding Mike Weaver, who's unlikely to be named captain because of his depth role and how he only joined the team late last season.
The oldest forward Manny Malhotra, 34, won't be named captain for similar reasons, while everyone else is either too young or too inconsistent to warrant being officially tabbed as leader of this team.
Even Tomas Plekanec, another okay choice and perennially one of Montreal's best players, sees his output vary wildly year to year. There is little doubting his overall contribution to the team, but if the "C" must go to one of Montreal's best players—excluding goalie Carey Price as per NHL rules—why not the best of them all?
Enter P.K. Subban.
The Captaincy Case for Subban
Safely assuming few if any would bring into question his skill, many might conversely point to Subban's reputation for flamboyance as a reason not to appoint him captain. However, that's all it is, really: a silly, unjustified reputation.
Take for instance the flak Subban received for this post-game-winning-goal celebration against the Ottawa Senators last season.
Forget the fact that it was a brilliant goal (disregarding how it trickled through goalie Craig Anderson's pads). Focus instead on the fact it brought to an end a game against a division rival in which the Habs nearly lost after giving up a three-goal lead. Apparently, Anderson, talking to Ottawa Sun writer Bruce Garrioch, agreed when he was asked if the celebration was unnecessary:
"You didn't see us when (Clarke MacArthur) scored our overtime goal (12 days beforehand in an Ottawa win against Montreal), throwing our jersey up in the air like that. It's one of those things where, that's (Subban's) character, that's the way he is, we all know that. It should make us angry here that we don't want that to happen again so we've got to win the games."
For the record, the Senators ended up losing their very next game to the Habs on March 15 by the very same 5-4 overtime score (in a game in which the Habs infamously overcame a three-goal deficit with just over three minutes left to play). So, yeah, take all Anderson has to say with a grain of salt.
In all seriousness, Anderson has a point in that the celebration was unnecessary. But all goal celebrations are unnecessary. But they happen every game. And, yet, Subban is the one who continually gets singled out.
Should Anderson ever score a goal, it's pretty safe to assume he would be celebrating wildly as well, and it would be excused because goals by goalies rarely happen. By that logic though, Subban should never have been criticized because overtime goals—especially in games your team should lose—aren't exactly an everyday occurrence either.
The fact is, in that particular game and in many ones just like it, when the game was on the line Subban stood up and did what was needed to win. That's really all you can ask for in a captain.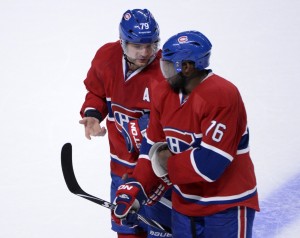 Holding out for More Money
Another reason Subban could conceivably be singled out for not being captain material is his six-game holdout at the beginning of last season.
Seeking a rich contract, Subban started the season on the sidelines, ultimately settling for a two-year bridge deal worth a total of $5.75 million. Intent on proving his worth, all he did was win the James Norris Memorial Trophy as the league's best defenseman that season, following it up with a 53-point campaign and an impressive playoff performance this past spring.
He essentially put his money—or rather the money he wished he was making—where his mouth was and did what he said he would. Normally, these are leadership qualities people would revere (see Mark Messier and his Game 6 guarantee in the 1994 Eastern Conference Final).
However, rather than give him the chance to prove himself, teammates instead showed frustration at the mere mention of his name when interviewed about his holdout, according to NESN writer Mike Cole.
Those teammates included Markov who just refused to take a hometown discount to stay in Montreal, signing a three-year, $17.25-million deal despite injuries to both his knees.
It also included Gorges, who almost exactly one year earlier was granted a six-year, $23.4-million extension that many considered undeserved. This is the same guy many believed just one week ago would be the next Habs captain. And it doesn't stop there.
The summer beforehand he also filed for arbitration, ultimately deciding to sign a one-year, $2.5-million deal in order to reach unrestricted free agency and get his payday the following summer instead of being a good little soldier.
Obviously that didn't end up happening and the two sides resolved their issues (at least for two and a half seasons before the trade to Buffalo), but the fact remains Subban is oftentimes portrayed as the only player in history to act entitled whenever the issue of money comes up.
Nothing could be further from the truth.
Even Gionta, the Habs' last captain, bolted for the Sabres despite him and the Habs expressing a desire to work things out heading into July 1. It was readily apparent, though, that Gionta would have to accept a pay cut from his previous $5 million salary to stay in Montreal. That he ended up accepting one ($4.25 million per year) from Buffalo can be interpreted as Montreal having offered even less… and justifiably so, considering his diminishing offensive returns over the past five seasons.
The takeaway here is if Gionta, Gorges, and Markov are good enough to go after the almighty dollar, Subban, now a restricted free agent, certainly is as well. Relative to each, he's actually better, and just as decent of a captaincy candidate.
So, whatever dollar figure Subban ends up signing for should not be held against him. He's more than proven himself worthy of his next deal… and the "C."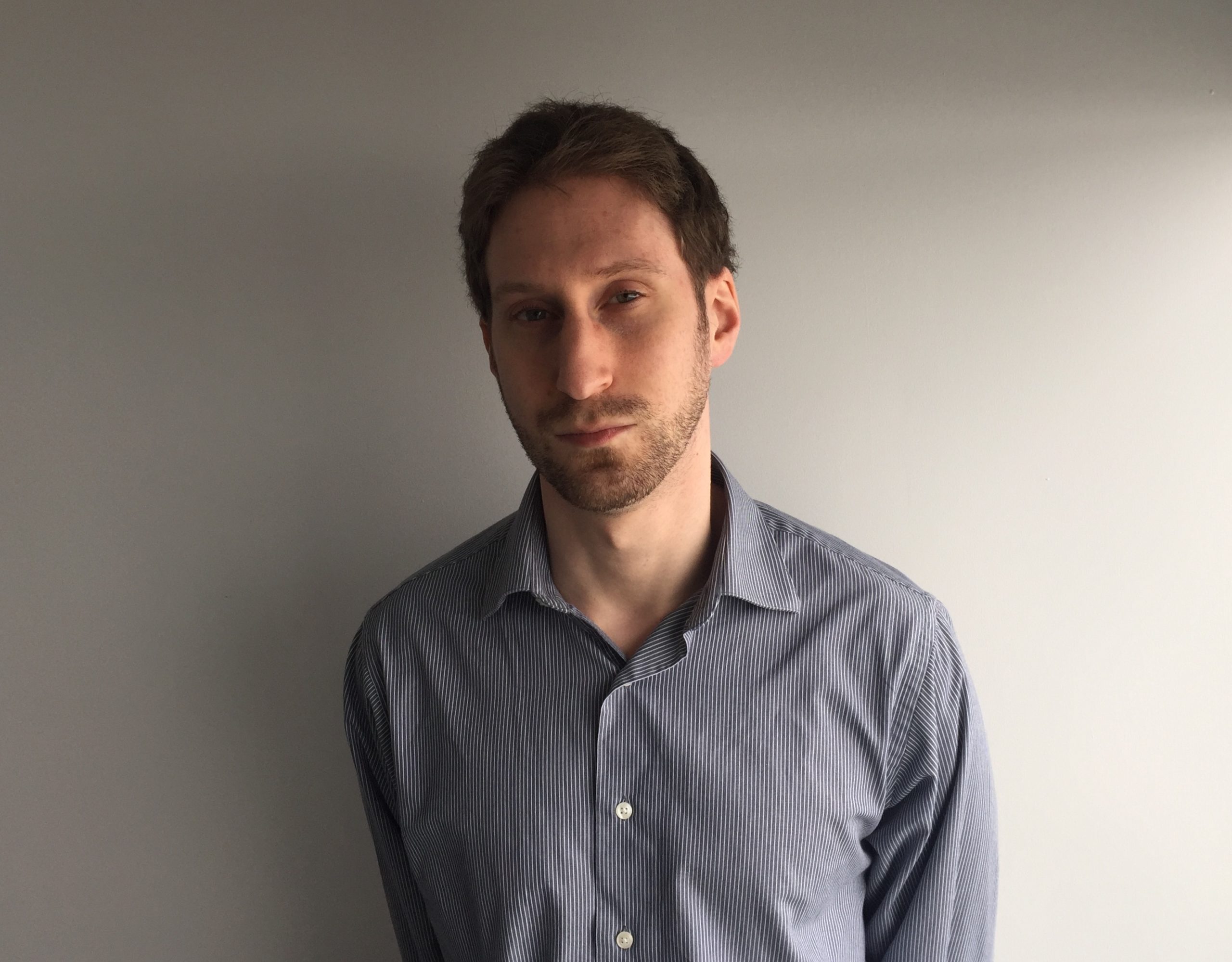 After 10 years of writing hockey, Ryan decided it was as good a time as any to actually join The Hockey Writers for the 2014-15 season. Having appeared as a guest on such programs as CBC Radio One's Daybreak, Ryan has also written for the Montreal Gazette and Bleacher Report and worked for the NHL itself and his hometown Montreal Canadiens. He currently writes about all things Habs for THW, with it being a career highlight for him to have covered the 2021 Stanley Cup Final as a credentialed member of the press.