"Stop Lying & Shut His Mouth"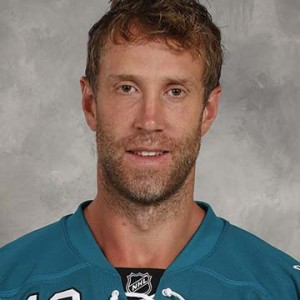 A few days ago when the Joe Thornton and Doug Wilson drama started, often over looked was the line from Thornton that Wilson needed to stop lying. Most of us focused on the "shut his mouth" portion of Thornton's comments but the lying portion is extremely noteworthy. In fact, there are disagreements between when Thornton was told this past summer about no longer being captain. Thornton says he didn't find out about it until reporters told him. You would think the GM would have told his captain that he would no longer be captain before giving that information to the media. Then again, the widely respected Toronto media member James Mirtle said this season that Adam Burish was first notified of being waived by teammate Joe Pavelski and not management. Wilson refuted that report, saying Burish's agent was made aware of the situation. That begs the question, are these coincidences or a common thread of lying?
We Want the Truth
Whether our last name is Thornton or that of the average Joe, we all want the truth. Apparently though Wilson believes we can't handle the truth. Shortly after the Blackhawks loss on Saturday, Wilson and Thornton talked. Via Mercury News columnist Mark Purdy, this is what Wilson had to say about his conversation with Thornton:
"We had a great talk. Everything is in a very good place."
Everything is in a good place, eh? Yep, and Bill Clinton did not have…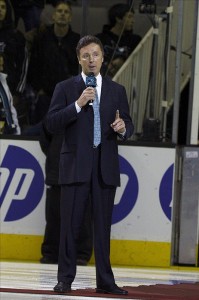 Of course this isn't true. The conversation may have been productive but if everything was in a good place the conversation would have never needed to happen in the first place. Wilson shouldn't be taking his audience for fools. We all know better than that, even the casual fan knows better. The truth would have gone a long way in this case.
Whether a prominent sports executive or a politician, when it is clear a decision was the wrong one, people appreciate some honesty. Thornton's original comments were refreshingly honest. Had Wilson admitted that things are more guns n roses rather than sunshine and roses, he would come off much better with the fan base. Had he admitted to the fact his comments should have never been made public and openly apologized to Joe, that would have had a better chance to sweep the drama under the rug, at least in terms of media attention. Instead, Wilson has simply stood by his comments to the season ticket holders. And this story is not going away. With the Sharks now on the road in Canada, who knows, with those media guys, we might get some more interesting plot twists in the ever developing Sharks Soap Opera: "All My Captains."
Andrew has been credentialed to cover the Sharks since 2010 and the 49ers since 2012. He graduated with his BA in Broadcast Electronic Communication Arts in 2013 from San Francisco State University.