We've reached the end of my offseason coverage exploring the major free agent moves in the history of the Anaheim Ducks. So far, we've taken a look at fruit-bearing signings – Scott Niedermayer, Dustin Penner, Jonas Hiller, Adam Oates, and Saku Koivu. We've also examined some misfires – Clayton Stoner, Todd Bertuzzi, Sergei Federov, and others. Each signing has either paid off, or not worked out, in their own unique ways.
Related: Top 5 Teemu Selanne Moments With Ducks
Let's conclude this offseason series by looking at perhaps the best personnel decision the organization has made in its 29-season history: bringing Teemu Selanne back as a free agent in the summer of 2005.
A Quick Recap of Tour No. 1 in Anaheim
Selanne astonishingly fell into the Ducks' lap in a mid-season trade with the Winnipeg Jets in 1996. We can easily sum up his first stint with the team by highlighting the high-scoring duo he formed with fellow stud and speedster Paul Kariya. Together, they backed defenses up, seemingly scored at will, and entertained the whole league with their chemistry, speed, and creativity.
---
Latest News & Highlights
---
Selanne had 51-, 52-, and 47-goal seasons during his first stint with the Ducks. The 47-goal season won him the inaugural Maurice "Rocket" Richard Trophy, which was created to recognize the leading goal scorer in the NHL each year. Amidst a struggling 2000-01 season for the team, Selanne was traded to the San Jose Sharks, ending his first run in Anaheim.
Selanne and the Ducks Find Each Other Once Again
Selanne's tenure in San Jose lasted just three seasons before he decided to seek greener pastures in free agency. Thinking he'd find those in Colorado, he (and his mate Kariya) joined a loaded Colorado Avalanche team in 2003 in pursuit of a Stanley Cup. Their season in Colorado was a complete and underwhelming failure, particularly for Selanne, who struggled with injury and consistency. He took a year off, coinciding with the 2004 NHL Lockout, to get some sorely needed rehabilitation done on the knee issues that had plagued his previous campaign.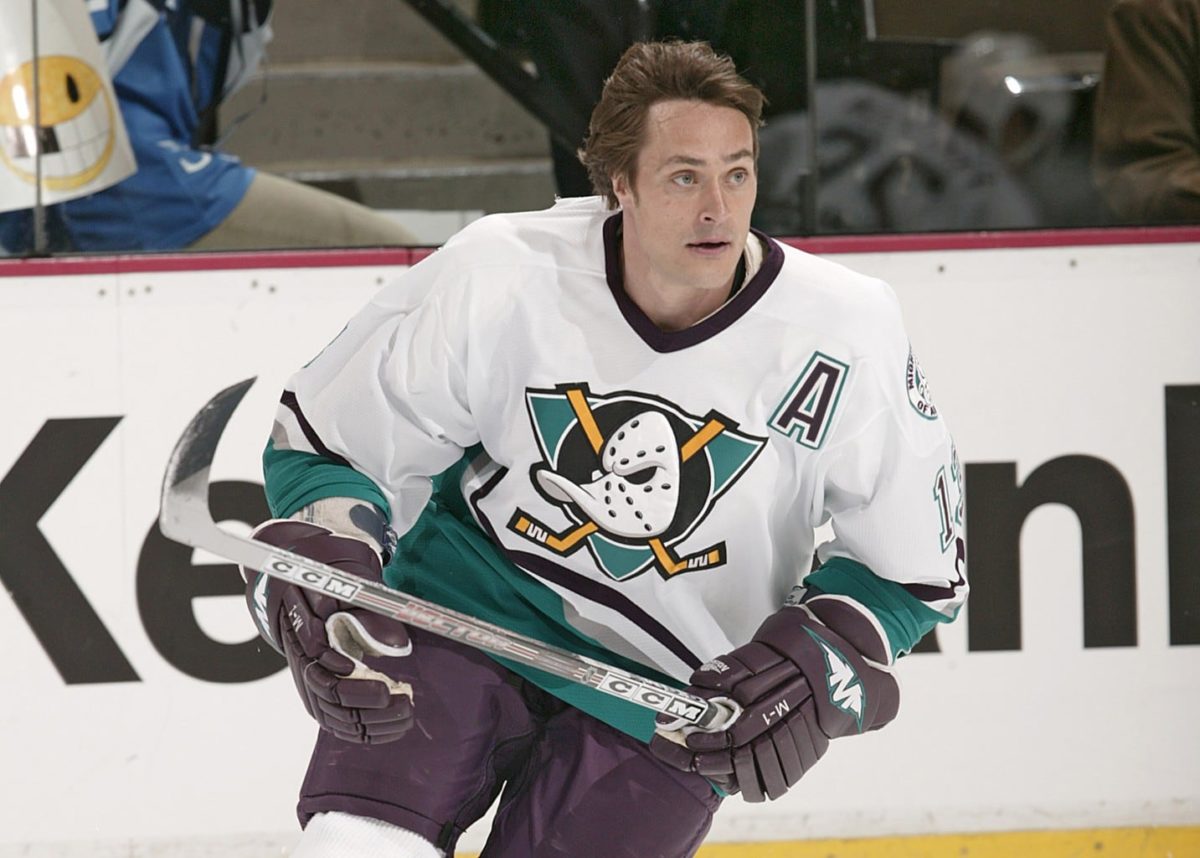 Coming out of the lockout, both Selanne and the Ducks had needs the other could fill. Selanne needed an organization that believed in his chances to rebound, and the Ducks needed some top-line scoring punch after a disappointing pre-lockout season. The team had high hopes for Sergei Fedorov, but he didn't turn out to be that guy. And so, Selanne joined the Ducks on a one-year deal with a chance to prove himself once again. And boy, did he deliver.
Selanne Signing Pays Immediate Dividends
Right from the first game of the 2005-06 campaign, Selanne was a man on a mission. Playing on a line with Chris Kunitz and Andy McDonald, he was the go-to guy, putting up back-to-back 40-goal, 90-plus point seasons. Though the team had plenty of other strengths, Selanne was instrumental in Anaheim's run to the 2006 Western Conference Final and the 2007 Stanley Cup. They don't get much bigger than his Game 5 OT winner against the Detroit Red Wings in the 2007 West Final. Keep in mind, these campaigns were his age-35 and age-36 seasons.
He also had many personal successes in those first two seasons back with the Ducks. At the 2006 NHL Awards, he won the Bill Masterton Memorial Trophy for dedication and perseverance to hockey. On Nov. 22, 2006, he scored his 500th goal, becoming the 36th player, and second Finnish-born player, to eclipse the mark. To him, though, nothing meant more than the Stanley Cup win, which at times Selanne doubted would ever happen (from 'Selanne Takes the Road Less Traveled on Way to the Stanley Cup Title,' The New York Times, June 8, 2007).
Selanne Impressed Until the Very End
After the 2007 win, Selanne battled and overcame constant retirement thoughts to play seven more seasons with the Ducks, before finally retiring for good in 2014. Here are some of the highlights from his last seven years in the league:
Statistical highlights: One 26-, two 27-, and one 31-goal seasons. He produced 80 points once (at age 40, mind you), and at least 48 three other times. He also scored career goal number 600 in 2010, finishing with 684 in his career.
Playoff appearances: The Ducks qualified for the playoffs in five of those years, making it to the second round twice. Selanne scored 26 points in those playoff appearances from 2008 to 2014.
Olympics: Selanne represented Finland a whopping fifth and sixth time at the 2010 and 2014 Olympic Games, respectively, earning a bronze medal in both instances. On the big ice, he often showcased that burst of speed and scoring prowess that endeared him to so many in the hockey world.
This Was a Top Personnel Move, Let Alone Free Agent Signing
Selanne was and always will be a fan favorite, and for good reason. As a person, he was personable, likable, engaging, and fun. As a player, he was a leader and a dominant offensive force that utilized finishing ability, hockey IQ, and perhaps most of all, speed, to create offense and ignite crowds. After all, he is the "Finnish Flash."
While there was no guarantee he would find his old form, the decision to bring Selanne back in 2005 ultimately was the best one that either side could have made. Together, they won a championship, achieved milestones, and made several deep playoff runs. Selanne found a second wind in his career that stretched into nine more seasons, collecting 232 more goals and 506 additional points in the process. To top it off, he even had his jersey No. 8 retired by the franchise in a game against the Jets, his first NHL team. When you combine all the hockey personnel moves – signings, trades, drafts – the Ducks have made, Selanne's resume speaks for itself – longevity, winner, fan favorite. Need I say more?
Do you think the Ducks have made a better signing in free agency? Sound off in the comments below!