It'd be hard to forget the sheer impact the Vegas Golden Knights had on the world of hockey during their first year in the NHL. The team labeled "the misfits and throwaways" came together and proceeded to capture first place in their division, as well as making an appearance in the Stanley Cup Final. If that team taught us anything that year, it would be this; anything is possible.
Now four years removed from their inaugural season, the roster the Golden Knights first fielded looks very different from the one they now go out and compete with. George McPhee and Kelly McCrimmon have done an excellent job building this team into a powerhouse, one that currently has the third best odds to capture the Stanley Cup, via Vegas Sportsbooks.
In light of their great achievement that year, I wanted to put a spotlight on all the players who made their improbable Stanley Cup Run possible, but I wasn't quite sure how. While flipping through the channels on my TV yesterday, I got my answer. I came across a show by Oprah titled "Where Are They Now?" and figured this would be the perfect way to see where those players from that very special first year in Vegas have ended up. Without further ado, let's jump right in.
The OGs
Now, not everyone from that inaugural roster is gone, as there are currently 11 players from that first-year roster who still suit up for the Gold and Silver. These players include Reilly Smith, Alex Tuch, William Karlsson, Ryan Reaves, Zach Whitecloud, Shea Theodore, Brayden McNabb, Jonathan Marchessault, Tomas Nosek, William Carrier and last, but not least, Marc-André Fleury.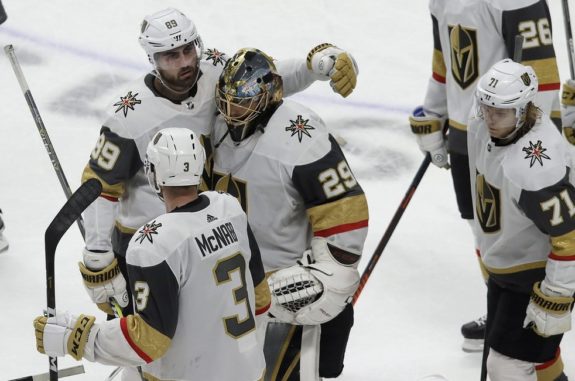 These core players are the epitome of that first-year team and all house the same pain from missing out on the Stanley Cup during that 2017-18 season. Without these players, things could have been very different for the Golden Knights that first season, and I am sure Vegas fans are happy to still have them around today. Now, time to get into the players who have moved on from the Golden Knights.
Pierre-Edouard Bellemare
Bellemare proved to be a handy bottom-six forward for the Golden Knights during their first season. He played 76 games, establishing six goals to go along with 10 assists, which was good for 16 points.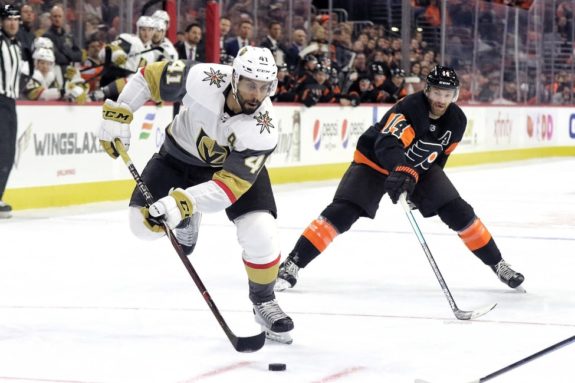 He would go on to stay another season, even earning the status of alternate captain. After that second season, Bellemare would leave in free agency, signing a two-year, $3.6 million deal with the Colorado Avalanche. He still resides a roster spot with the Avalanche and has contributed a career-high season with the team, posting 22 points in the 2019-20 COVID-shortened season.
Ryan Carpenter
Similar to Bellemare, Carpenter was used as a bottom-six forward, even tallying a simlar point total to Bellemare, as he put up 14 points in his first season in Vegas. The Florida native currently plays for the Chicago Blackhawks and is looking forward to putting up his first point this season.
Cody Eakin
A fan favourite in Sin City, Eakin was admired for his tenacity and determination. He would spend three seasons with the Golden Knights, even going on to produce a career-high season of 41 points.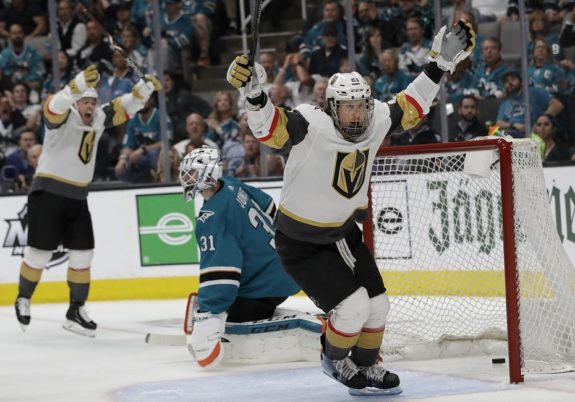 Eakin now plays for the Buffalos Sabres, who signed the gritty center to a two-year, $4.5 million contract on Oct. 10, 2020.
Erik Haula
Haula started off his Golden Knights career with a bang, registering 29 goals and 55 points his first season in Vegas. He would go on to play another injury-shortened season for Vegas and would end up going to the Carolina Hurricanes in a trade during the 2019-20 season.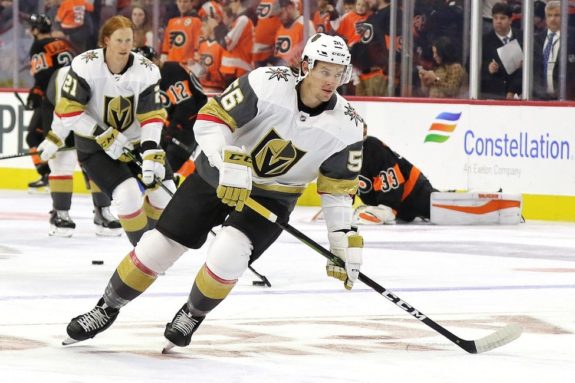 Having become a free agent this past off-season, Haula decided to sign with the Nashville Predators on a one-year, $1.75 million deal. He will look to be a key contributor on an already stacked Nashville offensive lineup.
Tomas Hyka
Hyka would end up playing 10 games for the Golden Knights during the 2017-18 season, putting up three points. He would play another 17 games the year after, putting up four points. Unable to cement a full-time role, Hyka took his talents to Russia, where he is currently playing for Traktor Chelyabinsk.
Brendan Leipsic
Leipsic would spend one season in Vegas, putting up 11 points. He would go on to play for the Vancouver Canucks, Los Angeles Kings and Washington Capitals.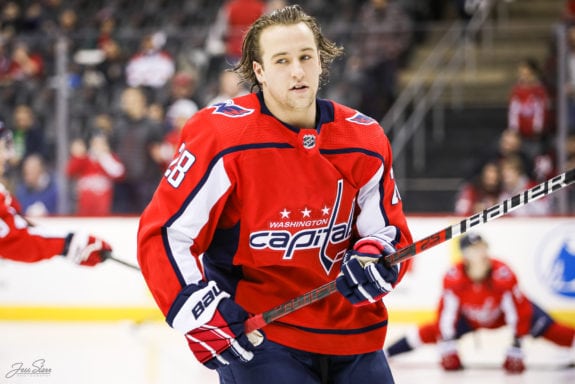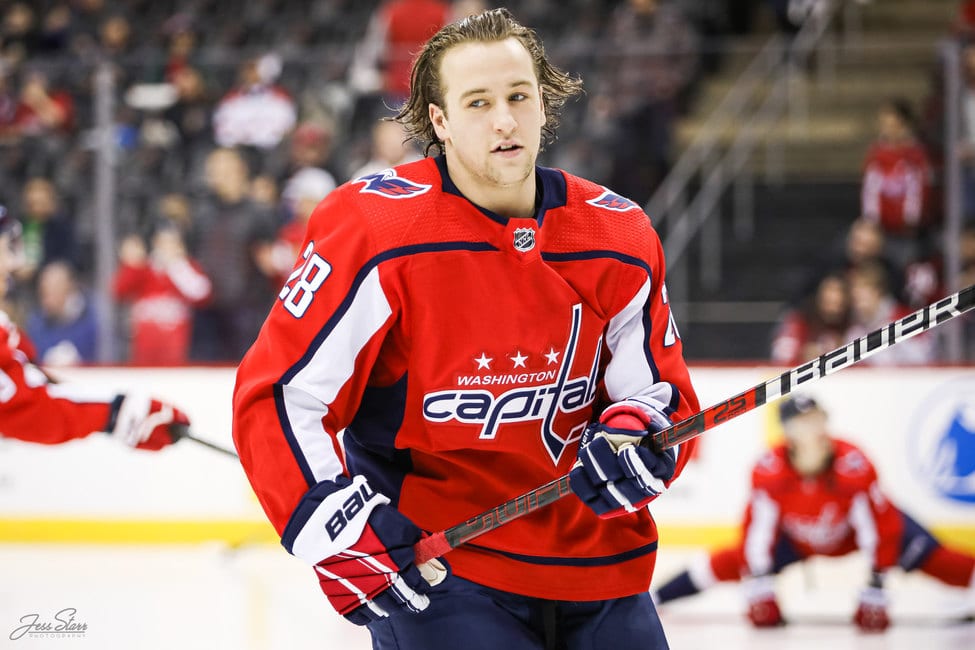 While with Washington, Leipsic would find himself at the center of a social media controversy that would essentially lead to the Capitals terminating his contract. With no suitors in the NHL, he followed the same path as Hyka and took his talents to Russia, where he is currently under contract with CSKA Moscow.
Oscar Lindberg
The Sweden native put up 11 points in 63 games during Vegas' inaugural season. Having left the NHL for Sweden during the 2019-20 season, Lindberg saw his contract run out with Swedish outfit EV Zug during the offseason.This allowed him to secure a deal in Russia with Dynamo Moscow, where he is still currently under contract.
Stefan Matteau
Having only played eight games with the Golden Knights during the 2017-18 season, he would end up leaving after two seasons with the organization. He is currently a member of the Columbus Blue Jackets.
James Neal
One of the more "high-profile" players Vegas acquired during the expansion draft, Neal would prove to have rekindled his old goal-scoring ways. Having scored the first goal in Golden Knights franchise history, he would go on to add 24 more, good for 25 on the season.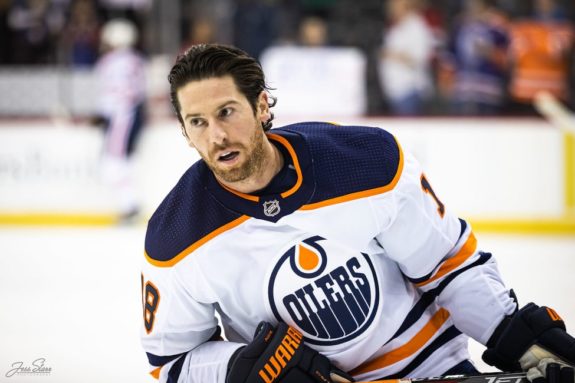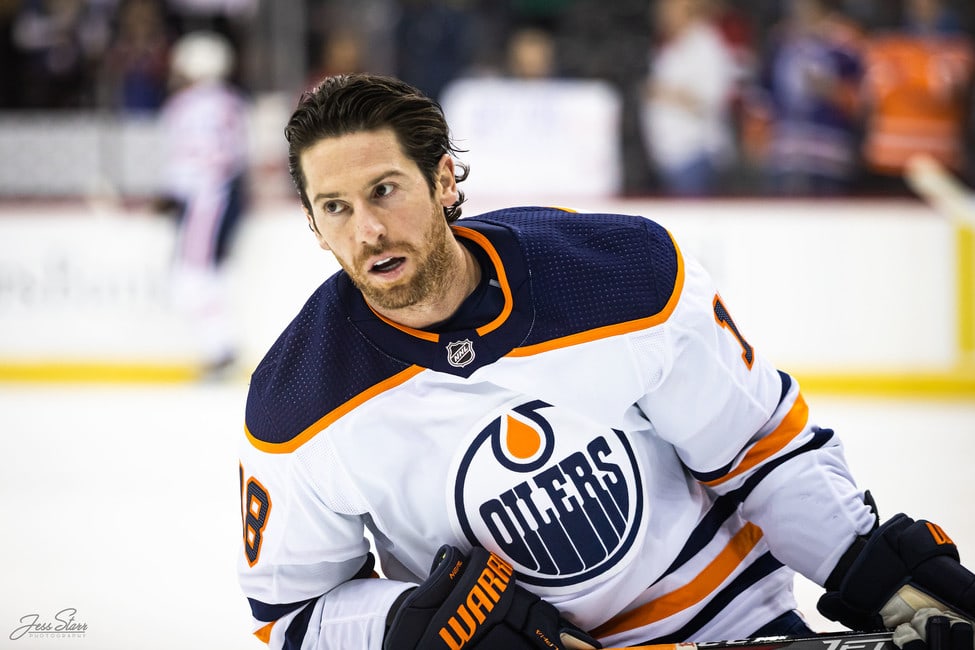 Neal now finds himself a member of the Edmonton Oilers, where he often skates on a line with Connor McDavid. Hopefully, he can regain his mojo and find his goal-scoring touch in Alberta.
David Perron
One of the key contributors for Vegas in their first season, Perron put up 66 regular-season points, along with nine playoff points. That first season would also end up being his last in Gold and Silver, as he would go on to sign a four-year, $16 million contract with the St. Louis Blues during that offseason. Although he ultimately wanted to stay in Vegas, things just didn't work out that way. (from 'David Perron calls time with Golden Knights 'best year of my life', Las Vegas Review-Journal, 11/01/2018)
Brandon Pirri
Pirri would only play three games for Vegas during the 2017-18 season but would spend three seasons with the organization up until a trade on Sept. 28, 2020, which would make him a member of the Chicago Blackhawks.
Vadim Shipachyov
An ugly marriage from the beginning, Shipachyov would only play three games for the Golden Knights before bolting to Russia, where he currently plays for Dynamo Moscow.
Tomas Tatar
Having been acquired at the trade deadline during the 2017-18 season, Tatar would suit up for 20 regular-season games and eight playoff games, never really finding his footing with the Golden Knights.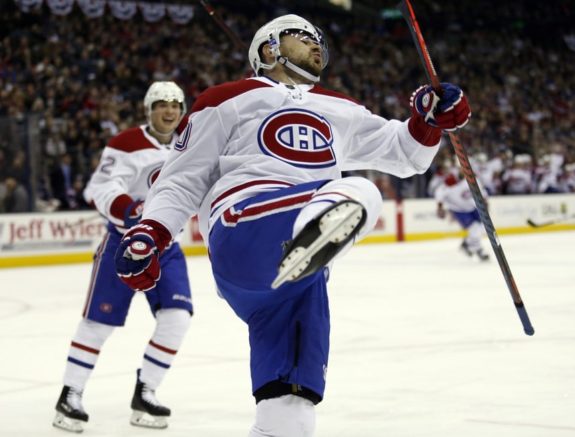 In the offseason of 2018, he would end up being a focal point in the trade for Max Pacioretty. Tatar has found a home in Montreal, as he has put up impressive numbers for the "Bleu-Blanc-Rouge."
Deryk Engelland
A fan favourite, Engelland would spend three seasons playing for the Golden Knights. He announced his retirement from the NHL after 11 seasons this past year and would remain with the Golden Knights, transitioning to the club's foundation and serving as the Special Assistant to the Owner.
Jason Garrison
Garrison would end up playing eight games with the Golden Knights that first season, putting up only one point, a goal. He now plays for Djurgårdens IF in the SHL.
Brad Hunt
Hunt would put up an impressive 18 points in 45 games for the Golden Knights during the 2017-18 season. He now plays for the Minnesota Wild.
Nate Schmidt
Another fan favourite, it seemed Schmidt loved Vegas just as much as Vegas loved him. He epitomized what it meant to play like a Golden Knight, and the fans will always be grateful for that.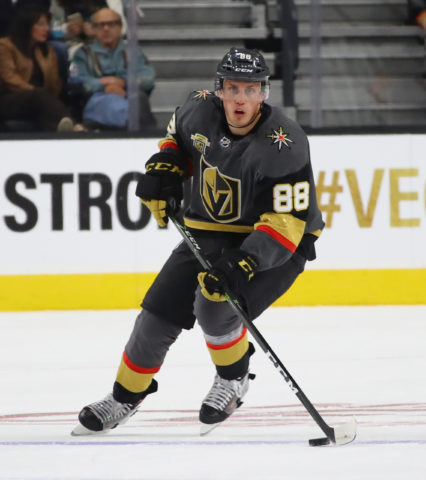 In a salary clearing move, Schmidt would end up being traded on Oct. 12, 2020, to the Vancouver Canucks for a third-round pick in the 2022 Draft.
Jon Merrill
After three seasons as an original member of the Golden Knights, Merrill would end up testing the free-agent market during the 2020 offseason. He'd end up signing a one-year, $925,000 contract with the Detroit Red Wings on Oct. 9, 2020.
Luca Sbisa
Sbisa would play 30 games for the Golden Knights their first season, putting up 14 points. He would end up signing that offseason with the New York Islanders, where he spent a season. He now plays for the Nashville Predators.
Colin Miller
Miller would play all 82 games of the Golden Knights' inaugural season, scoring 41 points. On May 28, 2018, Miller scored the first-ever Stanley Cup Final goal in the Vegas Golden Knights' history during the first period of Game 1 of the 2018 Stanley Cup Final.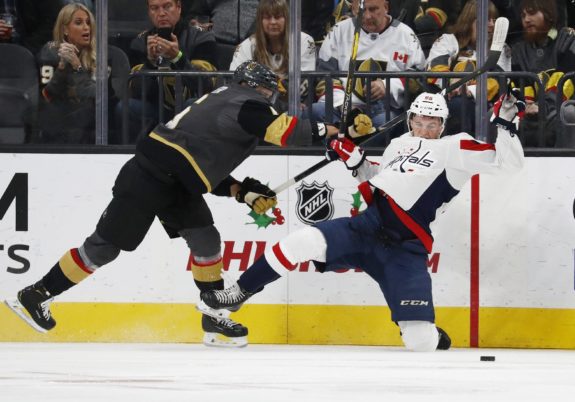 After spending two seasons with the organization, the Golden Knights would end up trading Miller to the Buffalo Sabres on June 28, 2019. He is currently still a member of the Sabres.
Oscar Dansk
One of the five goalies that suited up for the Golden Knights during the 2017-18 season, Dansk would put up impressive numbers. He would win three out of the four games he started, posting a 1.78 goals against average and a .946 save percentage.
He still finds himself in the organization but mostly plays for their AHL affiliate.
Malcolm Subban
Having played three seasons with the Golden Knights, Subban would put up his best numbers in the first season, where he won 13 games to go along with a 2.68 GAA and .910 SV%.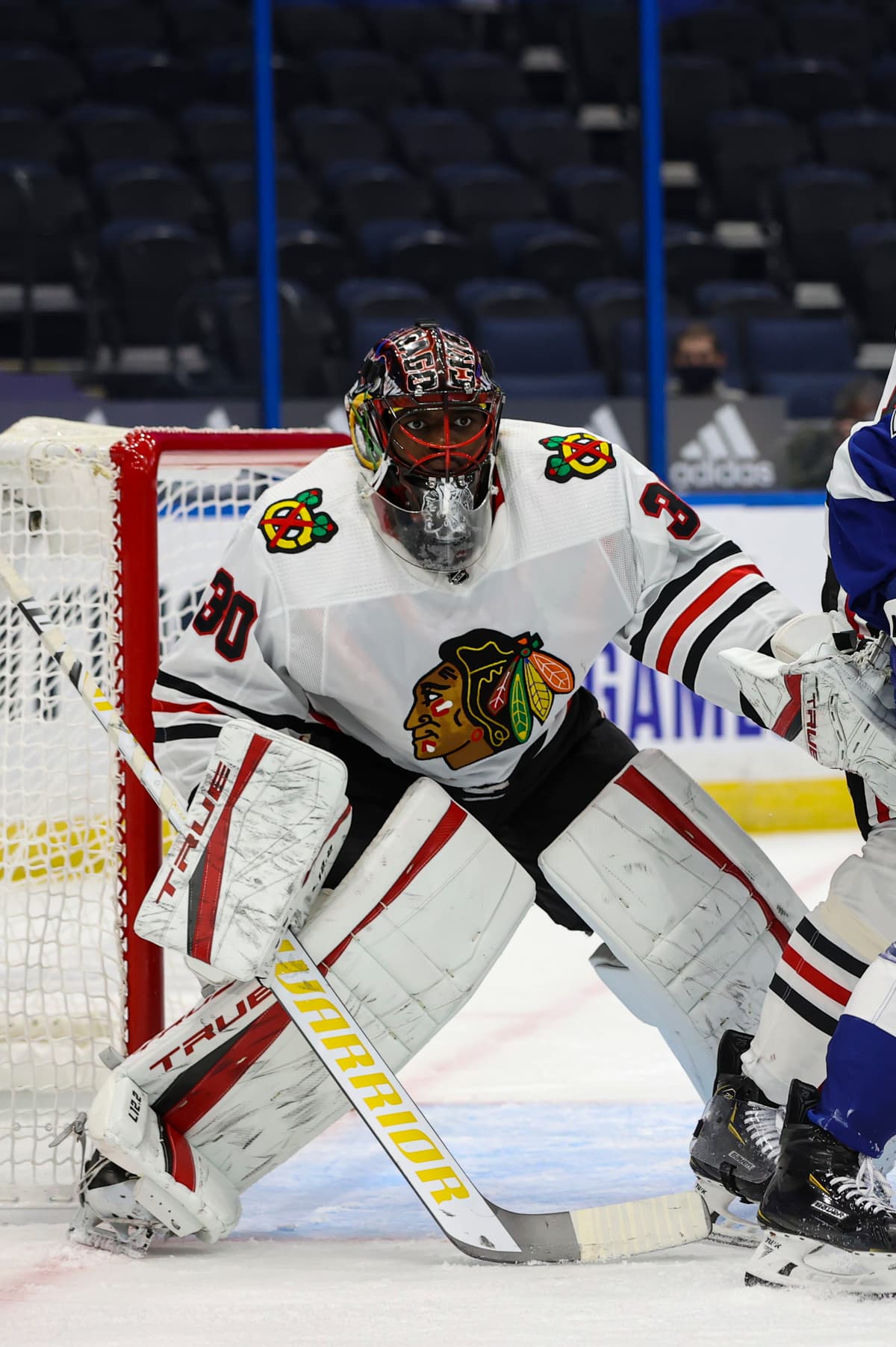 Subban was part of the three-team trade that involved him going to the Blackhawks and Robin Lehner coming the other way. He still plays for the Blackhawks and is under contract with them for the next two seasons.
Maxime Lagacé
Lagacé would start 16 games for the Golden Knights during their inaugural season, winning six of those contests. Having spent two seasons within the Vegas organization, he'd move on during the 2019 offseason, signing with the Bruins. He is currently a member of the Pittsburgh Penguins.
Dylan Ferguson
Last, but not least, Ferguson was the fifth and final goalie part of that year's "goaltending carousel" for Vegas. He would play one game, coming on in place of the injured Lagacé. In that game, he would go on to allow one goal on two registered shots. He is still currently in the Golden Knights organization and plays for their AHL affiliate.
Onto Better Things
Many a player would be ecstatic about playing in Vegas, and I am sure many of these players didn't want to leave. The NHL is a business, and sometimes things just don't work out between the player and the team, but hey, as a wise man once said, "that's just the way she goes." Hopefully, these men find happiness and success with their current teams and can one day get back to the Stanley Cup Final.
Out of all these players, who were you most saddened to see leave? Let me know in the comments below!
---
---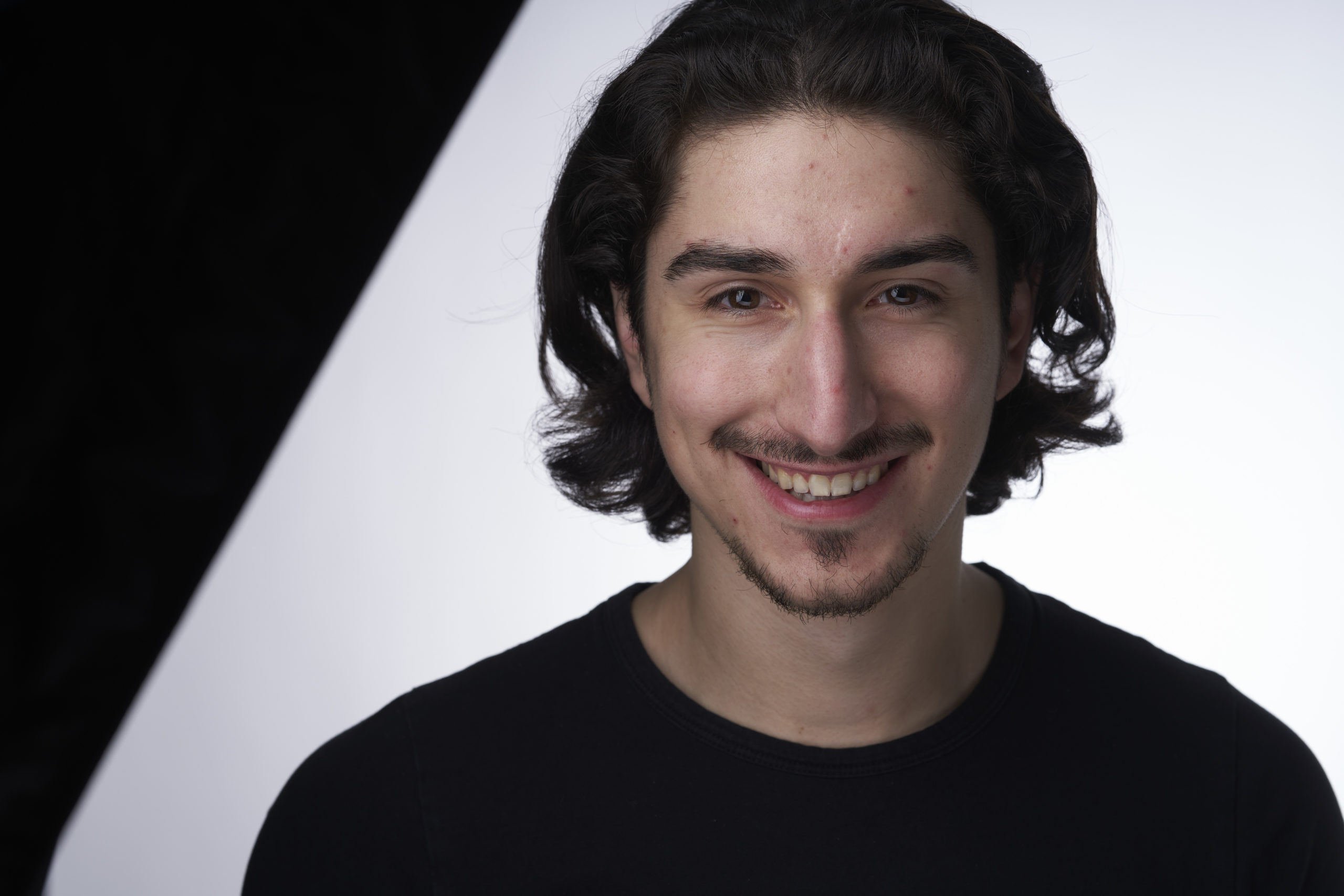 Michael Vidakis is a Montreal native who writes for the Vegas Golden Knights team here at The Hockey Writers. In his spare time, he enjoys the finer things in life such as Jean-Claude Van Damme movies, staring aimlessly outside windows and tangerines.