The Edmonton Oilers are in a precarious position when it comes to the 2018-19 postseason. Although they have been a disappointment so far, the team is alive and well in the playoff race just past the quarter mark of the season. Because of this, the Oilers must ice the lineup that gives them the best chance to win night in and night out. Unfortunately for Cam Talbot, that lineup doesn't include him.
An Insurance Policy That's Paid off so Far
When the Oilers signed Finnish goalie Mikko Koskinen this offseason, the reason for it was simple: the Oilers wanted a goalie who could fill in more often for Talbot, whose struggles in the 2017-18 season were attributed to a workload that seemed too heavy for the late-blooming netminder. But those who looked a little deeper at the signing, especially the dollar figures given to Koskinen, saw it as a big gamble and an insurance policy in case Talbot continued to struggle.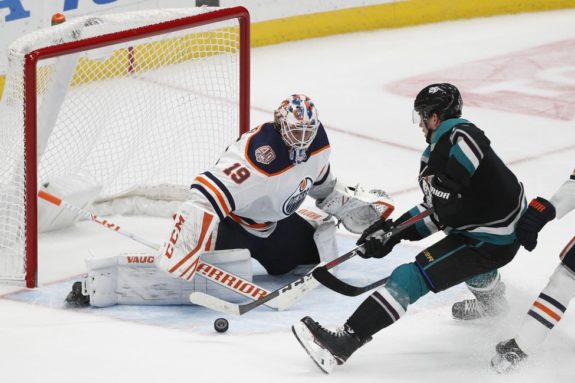 Fortunately for general manager Peter Chiarelli, who is responsible for a litany of bad signings and trades, Koskinen seems to be one that has paid off. The goaltender is 15th in the league with a very respectable .923 save percentage and he is giving the team a chance to win every night.
What Does This Mean for Cam Talbot?
Unfortunately, Talbot's lackluster play is happening during a contract year, so the netminder may not receive a contract offer from the Oilers unless his play drastically improves. More often than not, a goaltender simply needs playing time to shake off the cobwebs but this is a luxury that an organization desperate for a string of wins does not have.
It's evident that Talbot has lost the crease in Edmonton, and whatever favorable relationship he may have had with former head coach Todd McLellan is now gone. Incoming bench boss Ken Hitchcock will be looking for the goalie that gives the team the best chance to win.
With Talbot's 47th-ranked save percentage of 0.889, the starting role should be Koskinen's to lose. And with the way the big Finn is playing right now, it doesn't look like that will be happening anytime soon.
The best case scenario for Talbot, assuming Koskinen continues to provide solid goaltending for the Oilers, would be to improve his play and settle into a 1A and 1B role. But as is often the case with NHL goaltenders, and Oilers fans can refer to Devan Dubnyk, they often need a change of scenery to re-establish their game.
The Case for Trading Talbot
If the Oilers are entertaining the idea of moving Talbot, they aren't dealing from a position of strength. With Talbot's numbers being as low as they are, Chiarelli will be hard-pressed to get a fair return. With a limited no-trade clause, Talbot can give management 10 franchises he would be willing to move to, which handcuffs Chiarelli even further.
If Talbot doesn't list a team that is willing to take a flyer on him, Chiarelli's ability to move him is nullified. With the Oilers being as tight to the salary cap as possible, they cannot afford to have a goalie who's making $4.1 million sitting on the bench. If management can somehow find a way to move Talbot and take on a more reasonable backup goaltender salary of around $1 million, it will free up $3.1 million in cap space and give Chiarelli some flexibility in terms of improving the roster by either adding some much-needed scoring on the wing or a puck-moving defender.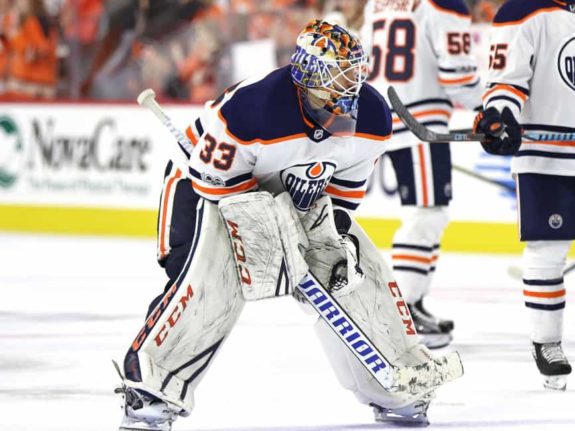 There should be quite a few teams, particularly the St Louis Blues, that would be happy to take a chance on the struggling netminder. Talbot's resume isn't completely tarnished yet and general managers are aware of a goaltender's tendency to get into their own heads, where a change of scenery would mean a clean slate.
The Risks of Trading Talbot
Although Koskinen has provided the Oilers with superb goaltending in his first nine starts and one relief effort, the fact is it's a very small sample of work. By moving Talbot, the Oilers are essentially going all-in on Koskinen's ability to provide stable goaltending over the remaining 58 games. Koskinen's body of work is extensive overseas but he has little to no North American experience for Chiarelli to base his decision on. The KHL is a different league, and it's possible that Koskinen's play regresses to the point where he isn't able to handle the workload.
The return on Talbot won't be anything special, and with Chiarelli in the hot seat, the general manager cannot afford to deal Talbot for 50 cents on the dollar and watch him succeed elsewhere. If the situation arises where Talbot is moved and Koskinen struggles, the Oilers will be against the wall when the 2019 free agency period hits. They can't afford to overpay another top-level free agent but they would be forced to in order to add a starting goaltender to the lineup.
The Oilers Are Gambling Either Way
The Oilers are at a fork in the road, and unfortunately, both paths are significantly risky. If the Oilers decide to hold on to Talbot for the remainder of the season, it would be a mistake to have him play second fiddle to Koskinen. Given their cap situation, that space would be much better spent adding to their most glaring weakness, their lack of top-six wingers.
On the other hand, if the Oilers decide to trade him, they are placing a huge workload on a goaltender who hasn't proven he can handle the task. Koskinen has been great, but as they say, past performance is no guarantee of future results, and I'm not sure I'm sold on him yet.
It's evident the team plays with a whole other level of confidence when Koskinen is in net. This is a clear indication that the team has started to give up on Talbot. Moving on from him, at this point, would be a wise decision for Chiarelli and the Oilers. And if they continue to play him during his struggles, it will cost the team wins and assets they could have received via trade, as his value will inevitably fall even further.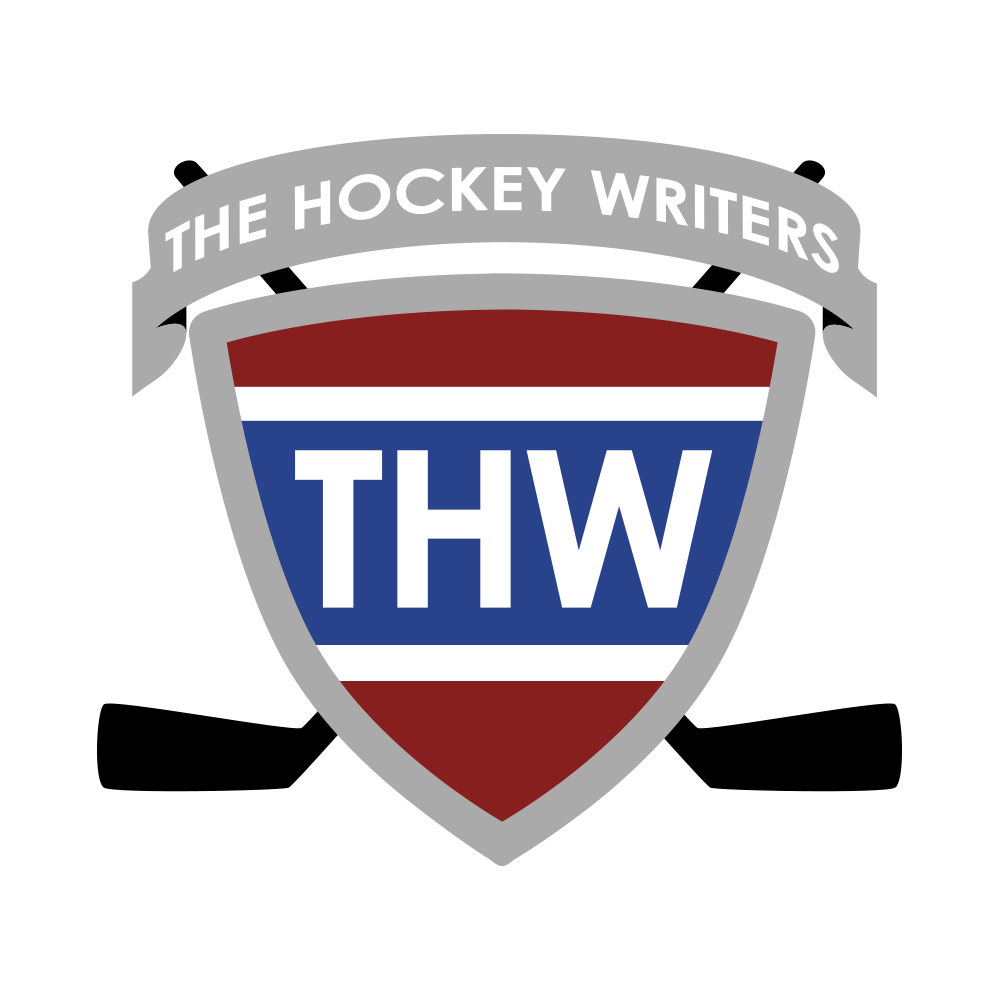 The Hockey Writers is:
1) A top-tier hockey media company delivering a top-notch, in-depth look at the NHL
2) A collective of some of the best hockey writers anywhere
3) A multimedia provider with daily podcasts and YouTube shows
4) Well-respected and widely-cited NHL prospect and draft resource