Many figured that Edmonton Oilers general manager Ken Holland wasn't done after a blockbuster trade that saw Mattias Ekholm head over from the Nashville Predators, and they were right. Thursday afternoon it was announced that Nick Bjugstad as well as defenseman Cam Dineen had been acquired from the Arizona Coyotes. Going the other way in this one is prospect Michael Kesselring and a 2023 third-round pick, while the Coyotes also agreed to retain 50 percent of Bjugstad's $900,000 cap hit.
That 50 percent retained is massive, as the Oilers now have Bjugstad on the books for just $450,000, which happened to be the exact amount of cap space they had remaining. This further explains why the Predators retained four percent on Ekholm's deal, as Holland likely had this move planned out beforehand and was able to keep just enough cap space to pull it off.
As far as the type of play Oilers fans can expect to see from Bjugstad, he is known as a very responsible centerman when it comes to his defensive play. In 59 games with the Coyotes, he has managed 13 goals and 23 points, while also averaging the most ice time per game on the penalty kill of any forward on his former team with 2:10 per game.
Related: Oilers Acquire Nick Bjugstad from Coyotes
---
Latest News & Highlights
---
While there is enough information out there about Bjugstad's game, however, there is plenty about him that remains unknown to fans in Edmonton. In order to get to know the Oilers newest player a little bit better, here are four fun facts on the 30-year-old.
Uncle Played in the NHL
Making the NHL is a very rare feat, as a child playing youth hockey has well under a one percent chance of ever making it to the highest level. For the Bjugstad's, however, they boast not one, but two members who can say they made it all the way.
Scott Bjugstad, who is Nick's uncle, was drafted by the Minnesota North Stars in the ninth round (181 overall) of the 1981 NHL Entry Draft and went on to play in 317 games split between the North Stars, Pittsburgh Penguins and the Los Angeles Kings. Over the entirety of his career, he amassed 76 goals and 144 points, while also suiting up for nine postseason games and chipping in with an assist. He also had an incredible tenure with the University of Minnesota, which included a 43-goal, 91-point season in 1982-83.
Named Mr. Hockey in 2010
Despite receiving an offer to join the USA Hockey National Team Development Program, Bjugstad chose to continue playing for Blaine High School. That decision paid off, as he helped lead his team to three straight Minnesota State High School Hockey Tournaments.
While he put up great totals in all three years, his best output came during his final season in 2009-10, as he scored 29 goals and 60 points in just 25 games. The outstanding season saw him get named Mr. Hockey, an annual award given out to the most outstanding senior high school hockey player in the state of Minnesota. Other notable players to win the award in recent years are Nick Leddy and Ryan McDonagh.
Nicknamed Rotisserie Chicken
In the sport of hockey, there are always many nicknames that don't seem to make a lot of sense unless you hear the backstory. There may be no better case in point than Bjugstad, who was given the extremely unique nickname of "Rotisserie Chicken" during his time spent with the Florida Panthers.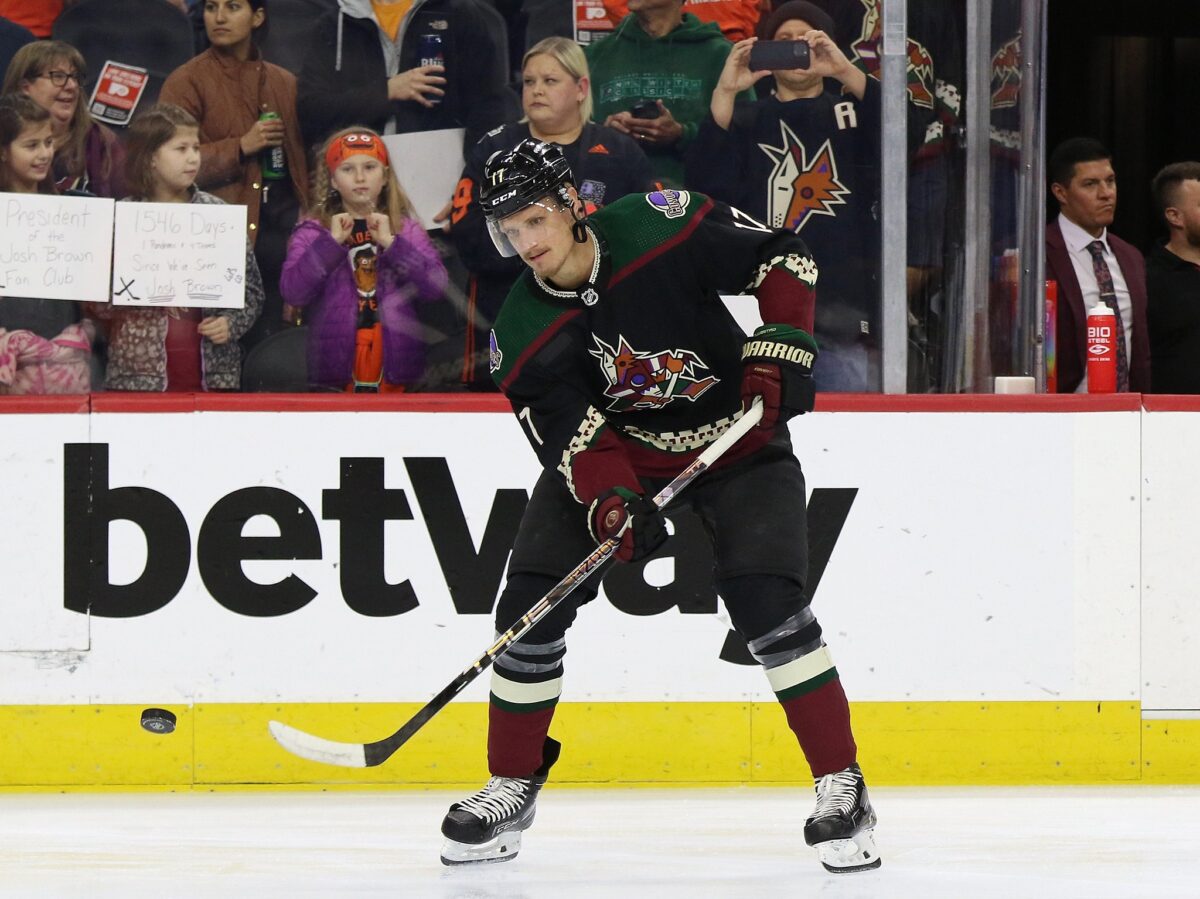 As the story goes, Bjugstad once skipped out on a pregame meal with his Panthers teammates and instead opted to pick up rotisserie chicken, and the rest is history. The fans in Florida ran with this for some time, but the hilariously odd nickname seems to have failed to follow him around since being traded to the Pittsburgh Penguins during the 2018-19 season.
Impressive Collegiate Career
Like his uncle, Bjugstad also chose to play his college hockey at the University of Minnesota. He too had an outstanding tenure there, as over three seasons he scored a combined 54 goals and 98 points in 109 games.
During his time with the Golden Gophers, he played with several prominent NHLers including names such as Erik Haula, Nate Schmidt, Brady Skjei, Travis Boyd and Justin Holl. He developed in a major way during his three seasons spent at the collegiate level, as he stepped right into the NHL after his junior season and hasn't looked back since.
Inexpensive Add by Holland
While this move wasn't one that excited the Oilers fan base nearly as much as the Ekholm acquisition days prior, it is still a solid pick up by Holland, one that could prove to be much more valuable than currently realized. After all, this Oilers team is one that could use some tidying up in their own end, and Bjugstad will certainly help in that regard. He isn't expected to play in Friday night's game, but Oilers fans should get a chance to watch him play Saturday afternoon in the second half of a back-to-back set against the Winnipeg Jets.
---
---