Orangeville, Ontario, native Nick Ritchie was signed by the Toronto Maple Leafs on July 31, 2021. However, he didn't last long with the team and eventually was traded to the Arizona Coyotes on Feb. 19, 2022, in the trade that brought Ilya Lyubushkin to the Maple Leafs for their playoff run.

Ritchie did not hit the ground running in his time with the Maple Leafs. In fact, his tenure was marred by disappointment and struggle. Despite signing a two-year contract worth $5 million, he never found a fit nor lived up to the team's expectations.
Did the Pressure of Playing in Toronto Get to Ritchie? 
It wasn't that the Maple Leafs coaching staff didn't give him a chance. Ritchie started as the first-line left winger but over time (and that time was quick) he dropped to the fourth line. He continued to struggle to score. By the time his tenure had ended with the team, he had scored just two goals and added seven assists (for a meager nine points) in 33 games.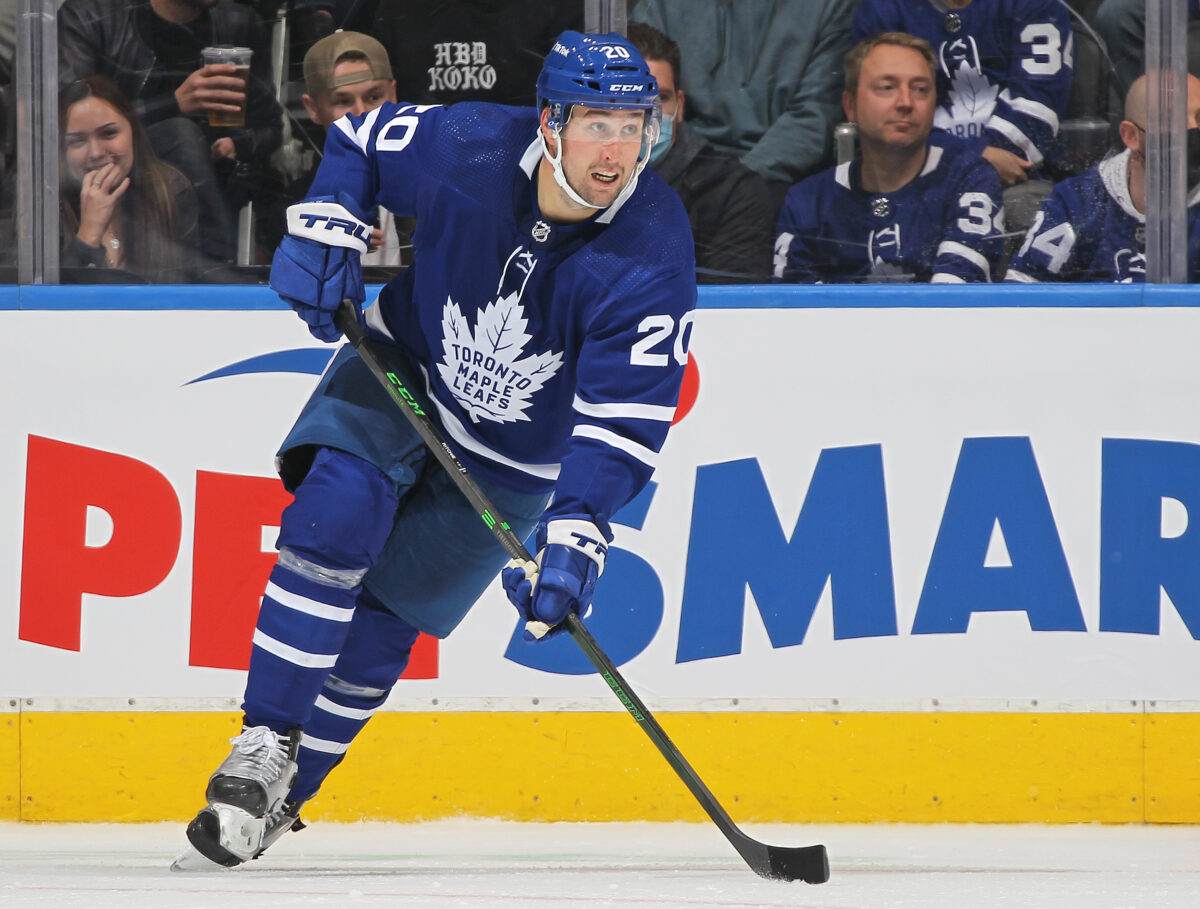 Perhaps it was the pressure of playing for his hometown team; or, perhaps the weight of the expectations contributed to Ritchie's difficulties. He attributed his struggles in Toronto to his poor start, which affected his confidence and performance. That makes sense; how could it not? 
Related: Darryl Sittler – Toronto Maple Leafs Legend
In the end, the Maple Leafs traded him to the Coyotes in February of his first season. Interestingly enough, the monkey disappeared from his back and he found almost instant success in Arizona. At the end of the 2021-22 season, Richie played 24 games with the Coyotes and scored 10 goals and totaled 14 points.
Nick Ritchie's 2022-23 Season: A Tale of Ups and Downs
Ritchie experienced a rollercoaster of production during the 2022-23 regular season. His season got off to a promising start with the Coyotes, and by early January, he had scored his eighth goal of the season. That goal was part of a stretch where he recorded a point in five straight games. He was contributing consistently to the Coyotes' offence.
However, similar to his time in Toronto, Ritchie endured a scoring slump, going several games without a point. On March 3, 2023, he was traded from the Coyotes with defenseman Troy Stecher to the Calgary Flames in exchange for Brett Ritchie and Connor Mackey.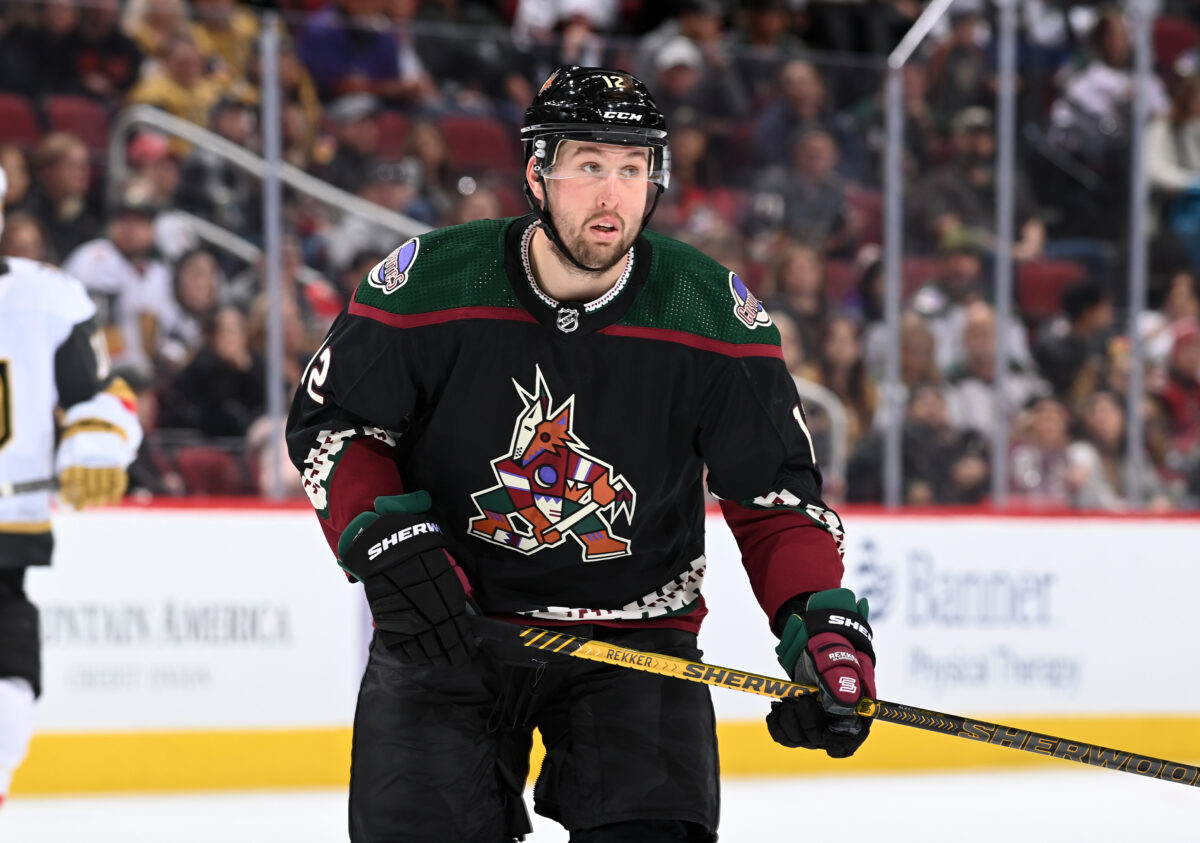 By the way, Nick and Brett are brothers. It was the first brother-for-brother trade in the NHL. Nick was drafted 10th overall by the Anaheim Ducks in the 2014 NHL Entry Draft. His older brother Brett (by two years) was drafted in the second round (44th overall) by the Dallas Stars in the 2011 NHL Entry Draft. Interestingly, after the brothers changed teams, they both played 16 games at the end of last season and put up exactly five points. 
Ritchie's Time Last Season with Calgary 
In Ritchie's debut game with the Flames against the Stars, he wasted no time hitting the scoresheet. His goal helped lead the Flames to a 5-4 win. During the remainder of the season, his role with the Flames was up and down. 
He was often a healthy scratch. However, at the same time, he scored some crucial goals. Although his ice time was limited, he still contributed in limited minutes. 
Related: 4 Key Fixes a Focus of Treliving's Strategic Mission for Maple Leafs
---
Latest News & Highlights
---
Perhaps Ritchie's best performance came in the final game of the season. He scored a goal and an assist in the Flames' 5-4 win over the Ducks. That two-point performance snapped his four-game scoring slump. It was that kind of year.
Ritchie's Scoring Over the Past Two Seasons
Reviewing Ritchie's statistics from the past two seasons shows him to be consistently inconsistent. His career high in goals was 15, which he put up with the Boston Bruins in the 2020-21 season just prior to moving to Toronto. He wasn't able to reach that number in either of the past two seasons. 
During the 2021-22 season, Ritchie played 33 games for the Maple Leafs, scoring two goals and adding seven assists (for nine points). Later that season when he joined the Coyotes, he scored 10 goals and added four assists (for 14 points) in 24 games. He ended with 12 goals.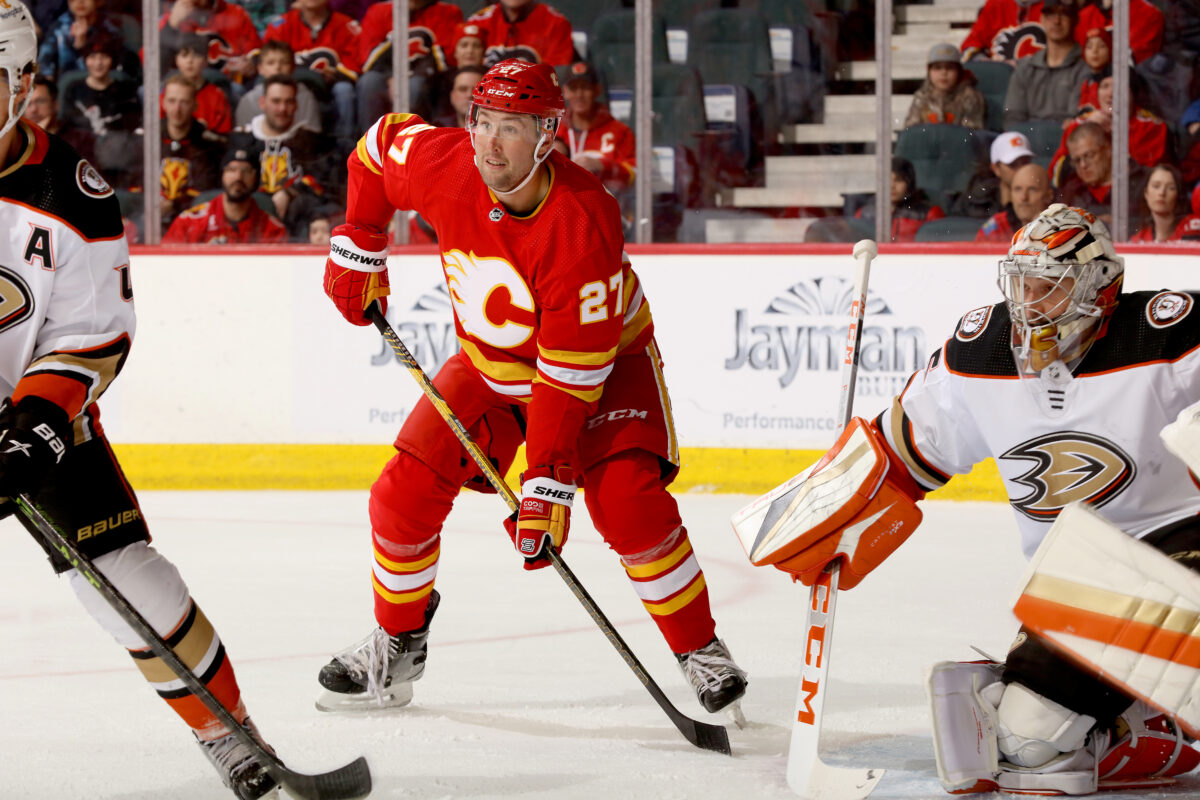 During the 2022-23 season, Ritchie played in 58 games for the Coyotes and scored nine goals and added 12 assists (for 21 points). After moving to the Flames, he scored four goals and added an assist (for five points) in 16 games. He ended with 13 goals.
Ritchie's NHL Future Is in Doubt
Looking forward to next season, Ritchie's future is uncertain. Although he's shown glimpses of scoring potential and plays with some physicality, he hasn't been able to score at the kind of clip that's been expected. His contract expires at the end of this month and he's without a team.
Ritchie had his chances with the Maple Leafs, but he wasn't able to deliver as expected when he was signed. Given his $2.5 million per season salary, the Maple Leafs believed he could provide secondary scoring. He couldn't.
Related: Ex-Maple Leafs' Defenseman Jake Gardiner: Where Is He Now?
At best, given his body of work, Ritchie looks to be a depth player who can provide a dozen or so goals a season. The Maple Leafs took a hunch before the 2021-22 season, and it didn't work out. It will be interesting to see whether another NHL team takes a similar gamble on the former first-round draft choice.
After his time with the Maple Leafs, Ritchie noted "I'm always going to remember playing for the Maple Leafs." For part of one season at least, he fulfilled his boyhood dream. Good luck to him going forward.
---
---