Facing Off is a weekly column debating five of hockey's hottest topics each and every Monday. From current events like trades and hat tricks to bigger-picture stuff like scandals and expansion — you name it, we're debating it. Albeit, not always with a serious tone. We're keeping this column light, so keep that in mind when reading, and feel free to join in on the fun by leaving a comment. Follow us on Twitter (@FacingOff_THW) and get in on the debate there too.

Tick, tock. Tick, tock — that's the sound NHL general managers are hearing in their sleep, knowing time is running out to improve their teams for a potential playoff run.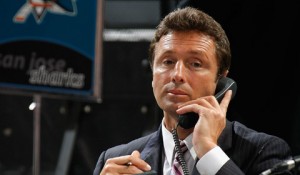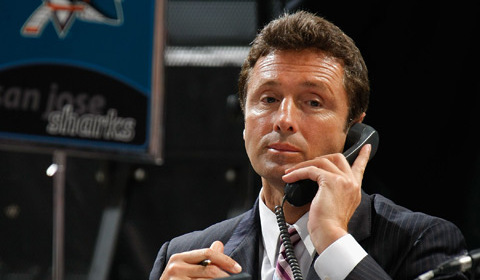 The real games are just beginning, and with the trade deadline now only a week away — next Wednesday, March 1 — GMs around the league are trying to earn their keep by pulling off deals to put their teams over the top.
For some, that is simply making the playoffs.
For others, it's going all the way and, hopefully, hoisting the Stanley Cup.
Sixteen teams will make that post-season cut and once they're in, anything can happen — so these next 10 days are all about posturing and putting one's team in the best possible position to succeed.
Stressful, sleepless times, no doubt, but not for us.
Here at Facing Off, these are the fun times — and it's easy for us to debate the needs of teams, who should be buying or selling, and what surprises could be in store.
Dan Mount, one of our regular contributors who covers the Nashville Predators for THW and has long been rooting for the New York Rangers, joins me to look ahead at the trade deadline while also discussing the latest coaching change. For the most part, we are picking up where Félix Sicard and I left off with last week's Facing Off Podcast previewing the trade deadline.
Facing Off Podcast with @Felix_Sicard: 25 trades between now and March 1 deadline, over or under? https://t.co/qIqsVOZlNl #NHL #THW

— Facing Off (@FacingOff_THW) February 16, 2017
Thoughts on Claude Julien replacing Michel Therrien in Montreal? Good, bad, indifferent?
FISHER: It was a bold move, with only 24 games remaining in the regular season, but the wheels were falling off again for whatever reason. It's no secret that this team goes as Carey Price goes, and the all-world goaltender hasn't been going very good in 2017.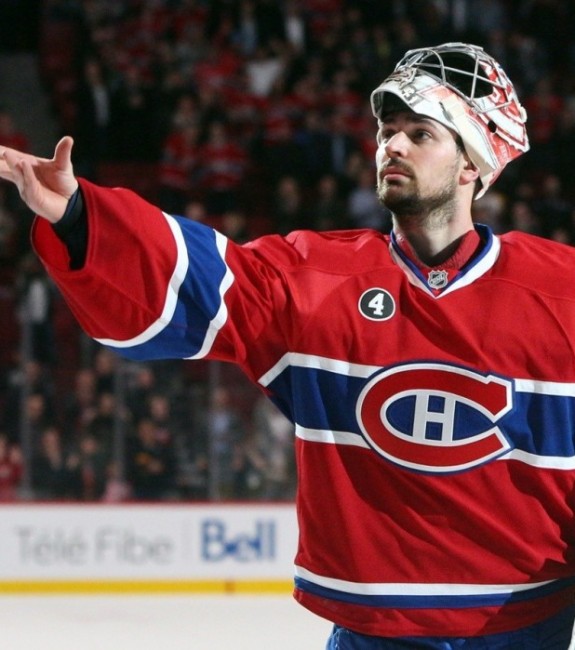 Price was flashing his Vezina and Hart form early on, fresh off winning the World Cup, and probably covered up some of the Canadiens' deficiencies. Now that Price has been — dare I say — average for an extended period, Montreal has been exposed to some degree and that was reflecting negatively on Therrien's coaching strategies.
I'm not sure Therrien lost the room as much as he lost his saving grace — that being, Price at his best. With Price faltering, the Canadiens were struggling to stay on top of the Atlantic Division and had lost six of their last seven games at the time of the coaching change.
With just four wins in the past 14 games and with Montreal on its mandatory five-day break, the timing was right — it was now or never. Marc Bergevin wasn't prepared to ride-or-die with Therrien and I can't blame him. I feel as though Therrien had run his course in Montreal.
http://gty.im/642756248
So, to answer the question, I'm in the majority — at least on Twitter — in believing this was a good move and an upgrade behind the bench for Montreal. Julien has won a Stanley Cup within the last decade, seemed to be getting the most out of a mediocre roster in Boston, and already has a history in Montreal, which should make for a fairly seamless transition. Julien was the right man for the job, though Gerard Gallant and Kirk Muller were capable candidates as well. Perhaps even Patrick Roy.
Speaking of Roy, the last time Twitter was so unanimous about a coaching change being beneficial for a team, it backfired big time. Referring to Colorado and Roy stepping down there, replaced by Jared Bednar, who was supposed to bring proper systems and embrace analytics but has been unsuccessful while sinking the Avalanche to a whole new low.
That's probably apples to oranges, given the experience discrepancy between Julien and Bednar, but there's no guarantee this change will spark the Canadiens. The break will be a reset for them and they might come back a bit rusty — as we've seen from other teams — but the key to Montreal's success going forward will be between the pipes, not behind the bench. If Price can get his game back on the rails, it'll make Julien and Bergevin look good.
MOUNT: Julien going to the Habs is shocking and it shows the utter incompetence in Boston's front office. The firing came on the same day that the New England Patriots celebrated their Super Bowl victory. However, give credit to the Boston media for calling out Don Sweeney and Cam Neely for this scuzzy move.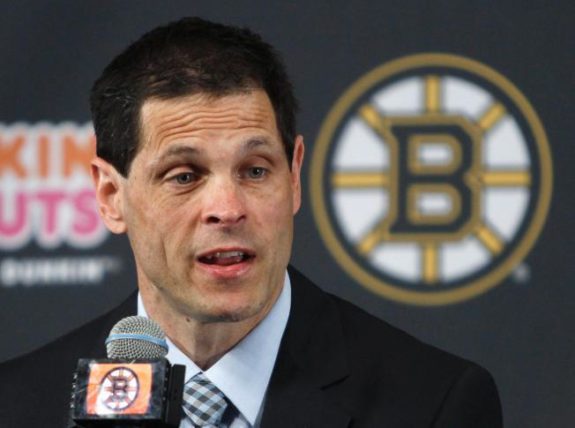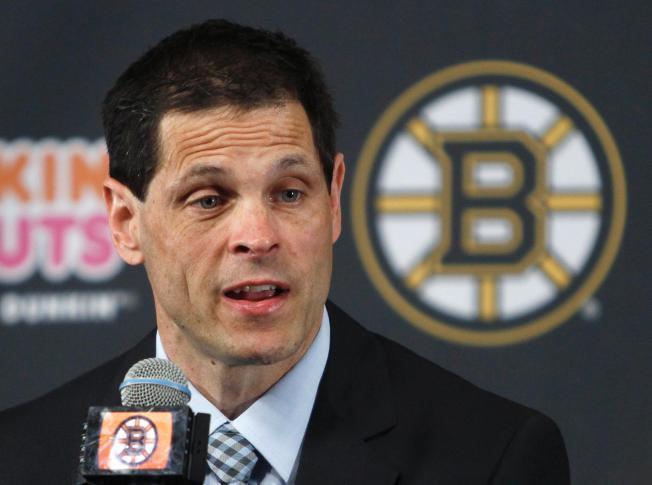 The B's struggles aren't Julien's fault, as pieces like Milan Lucic and Dougie Hamilton were moved and not adequately replaced. Julien did his best to piece it together and keep the team's playoff chances alive.
I understand that Sweeney is still trying to dig out of the mess that Peter Chiarelli left, but it's a "win-now" mentality in a city that's enjoying plenty of championship success.
It also doesn't help that Jeff Gorton is doing a pretty good job in New York with the Rangers. He's found some real bargains like Brandon Pirri and Michael Grabner, while Sweeney has swung and missed a lot. If Boston doesn't improve, the two Bruins legends will be the next to find the unemployment line.
I do feel for Therrien, but there needed to be a change. The natives were getting restless in Montreal and wanted something to be done. You have to wonder if Price will see an increased workload because Julien loves to ride his top goalie.
I'm still unsure if Montreal can get out of the first round. I don't think they stack up well against the Rangers or any of the Metropolitan teams. Julien will have this team ready defensively for one of those high-flying teams, but I'm still unsure.
Trade talk is all the rage right now. The Canadiens are expected to be buyers — possibly going "all-in" — so put yourself in Marc Bergevin's shoes, who would you be targeting? And what would you be willing to give up? Who are the untouchables in Montreal?
FISHER: Matt Duchene, Martin Hanzal, Kevin Shattenkirk. Montreal has been mentioned as being in the mix for essentially all the big names on the trade market. Well, aside from the goaltenders.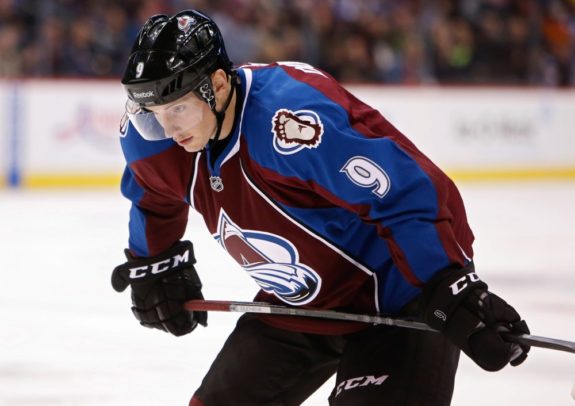 The Canadiens have long coveted a top-line centre, with Tomas Plekanec and David Desharnais leaving a lot to be desired in that role. Phillip Danault has performed admirably, but he's playing over his head at the moment. Julien will likely be able to get Alex Galchenyuk on track again, but consistency continues to be an issue for the young pivot.
Duchene is the perfect fit there, and a 1-2 punch of Duchene and Galchenyuk could alleviate Montreal's centre concerns for the next decade. I would be "all-in" on Duchene, above anyone else. I would go as far as including Mikhail Sergachev, but I'd first try to build a package around Noah Juulsen, Nikita Scherbak, Zachary Fucale and a couple of draft picks. If Colorado insisted on Sergachev, with plans for a dominant Russian pairing alongside Nikita Zadorov, I'd make that move but I would try to get Francois Beauchemin included as well. Something like this:
To Montreal = Matt Duchene (two more years at $6 million) and Francois Beauchemin (one year left at $4.5 million)
To Colorado = Nathan Beaulieu (RFA, $1 million), Mikhail Sergachev and Colorado's choice of Tomas Plekanec (one year left at $6 million) or David Desharnais (UFA, $3.5 million)
I think that's fair enough. Colorado might have to retain some of Beauchemin's salary to make the trade work under the cap.
Shattenkirk wouldn't really be on my radar, at least not until July 1 when he's a free agent but, failing Duchene, a big centre like Hanzal in Arizona, Patrik Berglund in St. Louis or Brian Boyle in Tampa Bay would be my Plan B.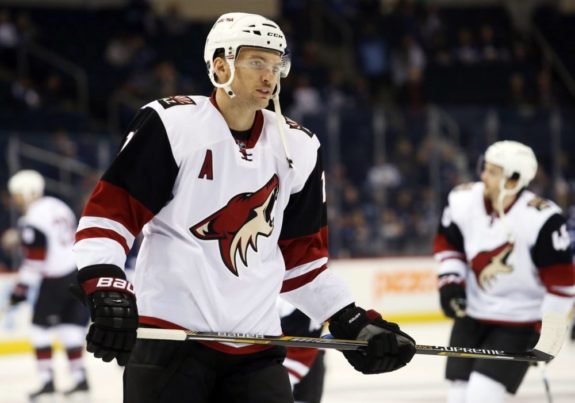 I'd prefer Hanzal or Berglund because I feel they have more offence to offer than Boyle and I would probably prioritize them in that order.
The asking price for Hanzal is apparently Michael McCarron, a first-round pick in this year's draft and possibly another draft pick. Berglund can probably be had for McCarron and a second- or third-rounder. Montreal could likely land Boyle without giving up McCarron, perhaps a second-round pick and a lesser prospect would get that deal done.
Tough call, but Hanzal is the best of that bunch and I'd be targeting him second only to Duchene. Galchenyuk would be untouchable and Sergachev wouldn't be in play for anybody but Duchene. I'd make the first-round pick available and almost expect to move it. That's probably the cost of making the Eastern Conference Final, which should be the goal for Montreal.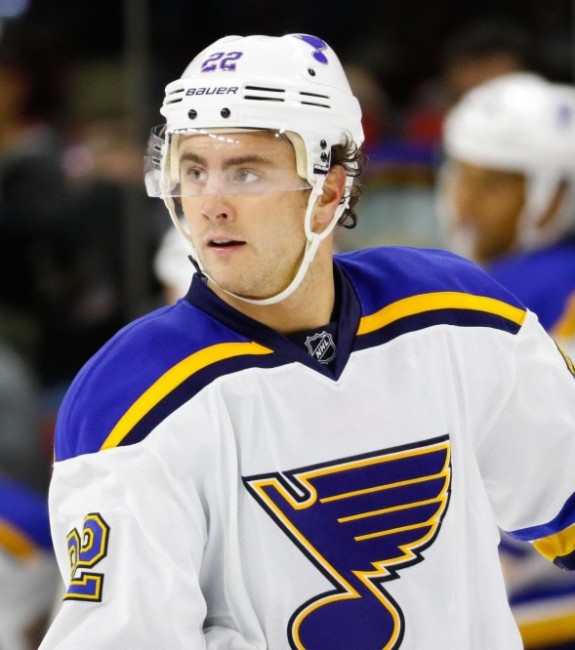 MOUNT: Duchene and Shattenkirk seem like the guys for me. The big one that screams out for me is Shattenkirk.
It's funny that the Canadiens are looking for a puck-moving defenseman when they had one of the best in the world in that P.K. Subban guy. Shea Weber has been fantastic, but he's a stay-at-home guy that rockets slappers from the point.
Shattenkirk would do wonders for that blue-line group. He's really underappreciated in St. Louis and I don't know if he'll have a place in Mike Yeo's system.
I think Plekanec, Beaulieu or Desharnais, and a prospect will be shipped to St. Louis for Shattenkirk and prospects or picks.
Duchene seems like a great answer, but Colorado can make whatever deal it wants. I'm sure they'd love to get some defensive help and I don't know if Montreal has the parts to spare in the organization. I think Carolina has more to offer in terms of defense for Duchene. (Anyone not named Noah Hanifin or Justin Faulk is available.)
What should we be expecting from the two teams that you follow closest — the Predators and Rangers? What would you do in the shoes of David Poile and Jeff Gorton? Are they both buyers? If so, what's on their shopping list?
FISHER: Two intriguing teams, but I don't see a lot of movement from either of them. The Predators will probably get rid of Mike Ribeiro for next to nothing, but the rest of Nashville's roster seems pretty set with the additions of Vernon Fiddler and Cody McLeod. Poile has been proactive in upgrading his bottom-six forwards ahead of the deadline, making subtle buys so far.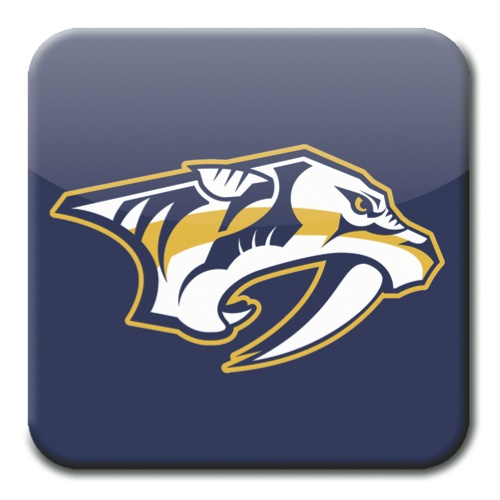 I don't expect much more from the Predators, but Poile is no stranger to wheeling and dealing at the deadline, so he could have something bigger up his sleeve. If the Weber-for-Subban swap taught us anything, it is to expect the unexpected from Poile.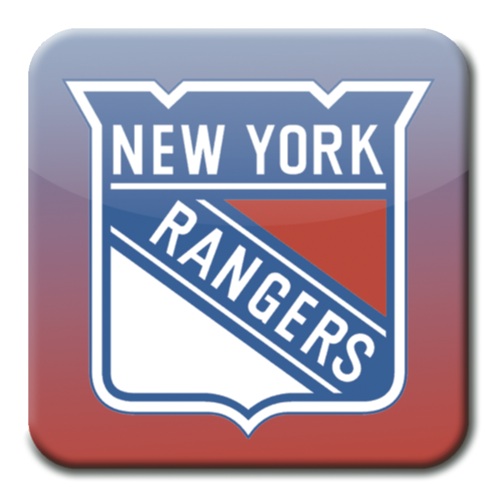 The Rangers would love to land Shattenkirk — and he'd love to land close to home in New York — but it's hard to imagine that happening at the deadline. St. Louis would want a couple core pieces in return and that would mess with the Rangers' chemistry ahead of the playoffs. Those talks will happen and have probably already begun, but I can't see that deal coming to fruition. I also think other teams, such as Toronto, could outbid the Rangers for Shattenkirk at the deadline, but I'm not convinced the Blues will move him if they keep winning.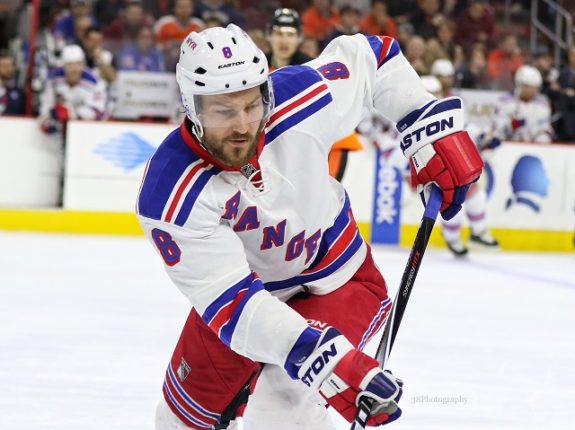 Gorton would presumably like to get rid of Dan Girardi or Kevin Klein for expansion-draft reasons — and due to their declining play — but I don't think there will be any takers for Girardi and Klein could be a tough sell unless the Rangers were taking back a bad contract, which would defeat the purpose.
If anything, I'd expect a modest move to upgrade the Rangers' defence. Somebody better than Girardi, Klein and Adam Clendening. Maybe somebody like Michael Stone in Arizona or Johnny Oduya in Dallas. Don't rule out a younger defender from Dallas either, be it Jamie Oleksiak or Patrik Nemeth. Either of them could be a better fit for a team in transition like the Rangers. Something around Klein for Oleksiak could make sense for both teams. Call it a hunch.
These teams are more Dan's area of experience, so perhaps he knows something I don't . . .
MOUNT: I tried so hard to convince myself that the Predators needed Duchene, but I'm not seeing Poile making that big of a move. He likes to make sure the team lives within its salary-cap means. I also don't think he wants to make a trade within the Central Division that will come back to bite him in a couple of years.
If Poile makes a move, it's going to be a depth move like they did for McLeod and Fiddler, who have both worked out fairly well. The duo has paired with Austin Watson to form a traditional checking line that suffocates offense late in games. McLeod has also endeared himself to the fans in Smashville by being a guy who will drop the gloves if needed and by adding a couple of goals here and there.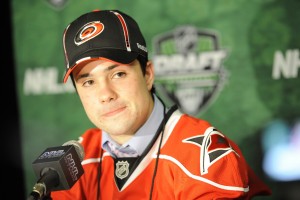 As for the Rangers, I do think some D depth would be useful. Girardi is just coming back from an injury and they will be tested in the race to avoid one of the top teams in the playoffs.
I don't see a play for Shattenkirk at the deadline, but a smaller name would be a smart move.
Could someone like Ryan Murphy from Carolina be available if he's not a throw-in for some other deal? The Rangers do well with reclamation projects (hello, Nick Holden) and someone like Murphy could fit in nicely at a fair price.
Is there a team nobody is really talking about that you could see making a big splash at the trade deadline?
FISHER: Philadelphia. I think Ron Hextall and the Flyers are going to get up to something. I'm just not sure what. I'm not even sure if it'll be as buyers or sellers. Hextall has been more patient than I anticipated since taking the GM reins, but I think that evaluation period is probably up and now it's time for action.
Teams will be calling about Shayne Gostisbehere, who has been a healthy scratch recently. Michael Del Zotto will be in play as a potential rental. Sean Couturier and Brayden Schenn will garner interest as well. Something tells me even the captain, Claude Giroux, and his longtime running mate, Jakub Voracek, could be had for the right price. It wouldn't surprise me if Montreal is kicking tires on Giroux.
This is all speculation on my part, but I could see Hextall stealing the show at the deadline. To me, the Flyers need a shake-up and Hextall has waited long enough. I'm excited to see what he has in the works.
In saying that, I feel a couple other general managers — namely, the Canucks' Jim Benning and the Islanders' Garth Snow — will be under more pressure to make a big deal or multiple deals at the deadline. Their jobs could depend on their ability to get something done on March 1. I'd be shocked if either of them — Benning or Snow — stood pat, so definitely keep a close eye on Vancouver and Brooklyn as well. Something will be brewing there.
MOUNT: Montreal is going to go all-in if I had to pick a team. There are so many teams that are close to the edge of the playoffs in the East and West, so it's going to be that much harder to get someone to give up a big asset.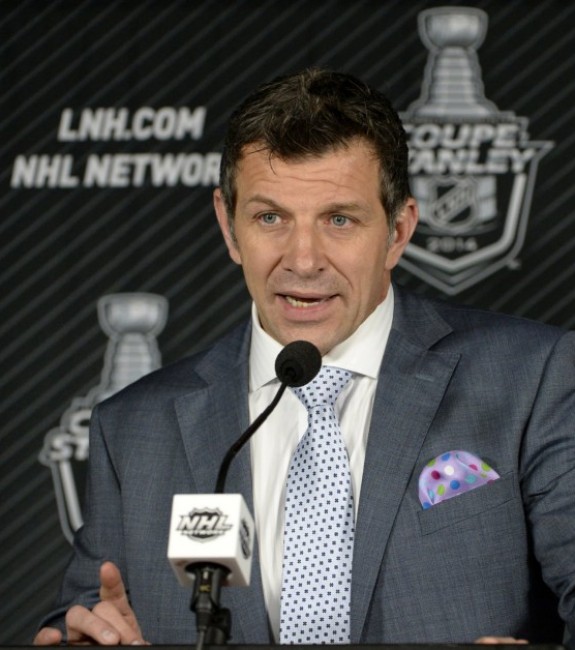 However, the Habs are the last Canadian team to win the Stanley Cup in 1993 and there was a reasonable expectation for them to be the one to bring the chalice back home. They'll want to get that top center and puck-distributor in order to make that play for the Atlantic Division title.
I'm also going with Boston as a team that might go all-in. Neely and Sweeney know that they've put themselves into a fine mess and they may look to go down swinging.
Some defensive help and depth scoring would be nice. Brad Marchand has done great in the scoring department, but you can only play him so much. The Bruins also haven't been the same since they had to ship Hamilton to Calgary. A defender would be nice, but the Bruins are up against the cap.
I can also see Calgary making a move to go for one of the wild-cards or one of the Pacific Division spots. However, I'll get to that big move in a bit.
Is there a player nobody is really talking about who you could see moving at the deadline? Do you foresee any surprising blockbusters? Here's your chance to look like a genius (or a fool).
FISHER: Giroux to Montreal for Max Pacioretty in a captain swap would be wild. Call me crazy, but I could actually see Giroux and Gostisbehere for Pacioretty, Sergachev and McCarron.
Fair trade? I think so. Philadelphia would be salivating over a Russian defence pairing of Sergachev and Ivan Provorov, while Giroux could take Montreal's offence to new heights and Gostisbehere would be an ideal partner for Weber on the Canadiens' power play. Pacioretty would strengthen Philadelphia's left side — a nice complement to Wayne Simmonds and/or Voracek on the right side — but the Flyers would be a bit thin down the middle without Giroux. Schenn would have to shift back to centre and play ahead of Couturier, with McCarron pushing for playing time amongst the likes of Nick Cousins, Scott Laughton and Jordan Weal.
Unrealistic? Sure, but so was Subban for Weber, right? Stranger things have happened but, reality is, these types of deals are more likely to go down in the NHL 17 video game.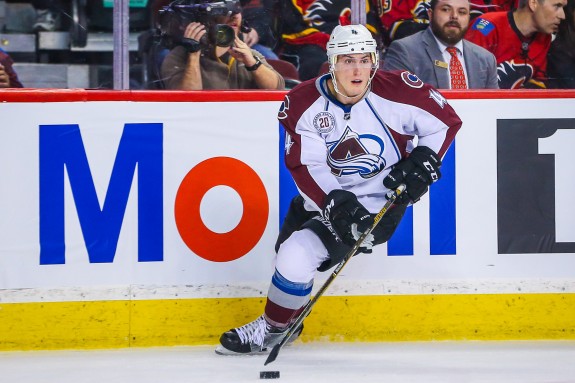 Tyson Barrie is another name that I threw out there in last week's podcast. I don't think he's untouchable in Colorado, especially not if the Avs acquire a similar defenceman for Duchene or Landeskog. Somebody like Sami Vatanen from Anaheim, for example. That could make Barrie expendable and Edmonton could be circling back there. I suggested the following trade:
To Edmonton = Tyson Barrie and Jarome Iginla
To Colorado = Jordan Eberle and Brandon Davidson
Barrie and Eberle have similar value and both have struggled to live up to expectations this season. The Oilers are likely in on Iginla and Davidson is rumoured to be available for expansion-draft reasons.
Looking at the Duchene to Montreal trade that I proposed, with Colorado getting both Beaulieu and Sergachev in return, it does open the door for a Barrie deal. Ditto for this Anaheim idea:
To Anaheim = Gabriel Landeskog and Blake Comeau
To Colorado = Sami Vatanen and Brandon Montour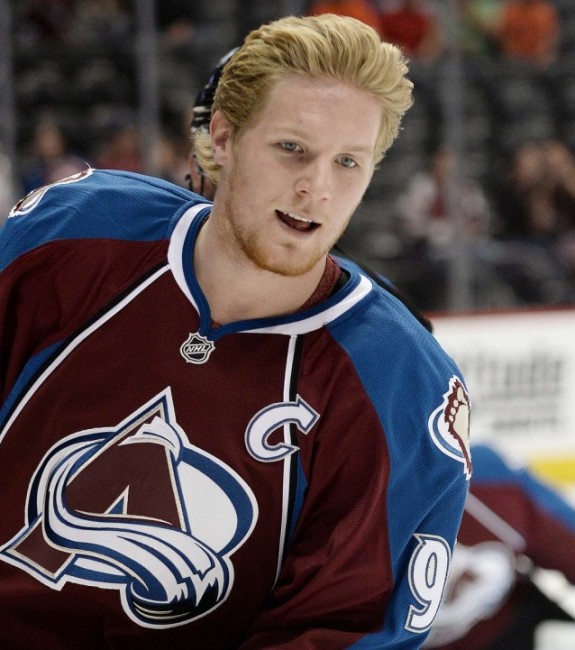 Montour is up with the Ducks right now, looking good in a potential showcase for a deadline deal. Cam Fowler has outplayed Vatanen this season, making the latter a likely trade candidate given Anaheim's expansion-draft dilemma on defence.
Landeskog would allow Anaheim to load up its top line and provide Ryan Getzlaf and Corey Perry with the left-winger they have been longing for. Comeau is a still quality depth winger who would bring character, grit and experience to Anaheim's bottom-six forwards for a playoff run.
I could go on, but I'll stop there and save some of my surprises for my upcoming trade deadline predictions piece. Cue the drum roll for Dan's ideas . . .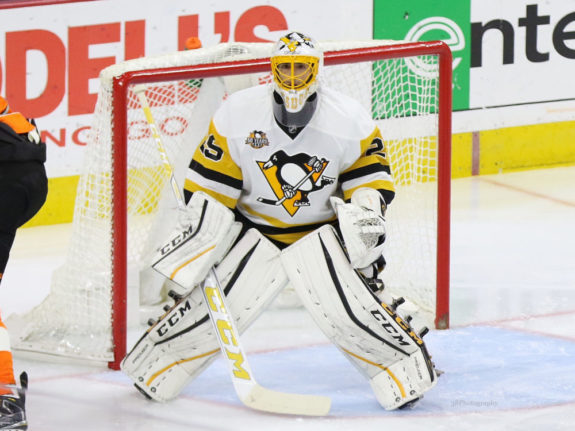 MOUNT: I think goalies will be the order of the day if there is a surprise. There are two Western Conference teams that might go all-in for a goalie. The first team is Calgary, who may be having buyer's remorse on Brian Elliott. Could someone like Marc-Andre Fleury be available from Pittsburgh? Jon Gillies would be someone that the Pens would like to get as a future backup for Matt Murray or a starter down the line.
The other team that might make a move is the Dallas Stars. Lindy Ruff might be coaching for his job and he'll want to empty all of the bullets in his gun to try and avoid the unemployment line.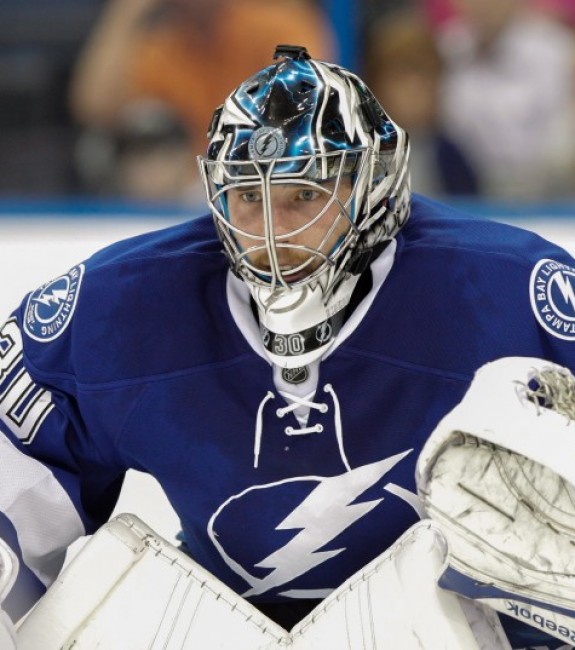 GM Jim Nill will give his coach all he needs, and I think he'll want to go for Fleury or even Ben Bishop from Tampa Bay.
The Lightning have some good young goalies just waiting for playing time and Bishop can get some value for Steve Yzerman, who is notorious at making the perfect deal. I'm sure he'd love to get something for the big goalie instead of getting nothing out of him if he goes in the expansion draft or heads to free agency.
---
Who won this round of Facing Off? Feel free to weigh-in with your opinions in the comments below. We will be checking in periodically to both defend and expand on our initial answers. If you want us to face-off over a topic, we're open to suggestions as well.