Facing Off is a weekly column debating five of hockey's hottest topics each and every Monday. From current events like trades and hat tricks to bigger-picture stuff like scandals and expansion — you name it, we're debating it. Albeit, not always with a serious tone. We're keeping this column light, so keep that in mind when reading, and feel free to join in on the fun by leaving a comment. Follow us on Twitter (@FacingOff_THW) and get in on the debate there too.

It was an emotional week in the sporting world.
There was jubilation in Chicago, with the Cubs winning the World Series for the first time in 108 years — yes, since 1908 — and setting off a celebration more than a century in the making. Five million people partied in the streets during their championship parade. That sounds crazy enough, but consider Chicago's population is only 2.7 million — or 9.55 million counting the metro area. Still, that's more than one in every two people joining in the revelling.
Leafs fans after last night's Cubs win. #WorldSeries pic.twitter.com/qfJSgqCG44

— MoniKa Platek (@MonikaPlatek) November 3, 2016
That's a bigger crowd than Donald Trump or Hillary Clinton could draw for an election win Tuesday to become the next president of the United States. Who knows what will happen there, but it's going to be epic either way. Politics may not be sport but that has been quite the spectacle. It sure has us Canadians intrigued, however it plays out — for better or worse.
There was sadness coming out of our nation's capital, with the revelation that Senators goaltender Craig Anderson's wife, Nicholle, has been diagnosed with cancer. In the midst of this Hockey Fights Cancer campaign, there was an immediate outpouring of support and Anderson has persevered on the ice thus far in the face of that adversity. Here's hoping for a happy ending all around.
What an incredible, emotional shutout win for @CraigAnderson41. #OTTvsEDM pic.twitter.com/peBXEKZpk5

— NHL (@NHL) October 31, 2016
Unfortunately, there was also mourning on Sunday, with news of Marek Svatos' untimely death. The former Colorado Avalanche forward, who won a Memorial Cup with the WHL's Kootenay Ice in 2002, was only 34 years old — gone far too soon. May we take a moment of silence for him.
Emotions obviously ran high in Toronto too, with tempers flaring between the Maple Leafs and Canucks. Sebastian Hedley-Noble, one of Facing Off regulars, returns to debate that debacle and much more this week.
There has been a lot of animosity and finger-pointing in the fallout of that Toronto-Vancouver tilt. Who was at fault? Who are you blaming? Or what did you make of those shenanigans?
FISHER: Mike Babcock called it a rodeo and it really was. There is obviously a bit of blame to be assumed by both sides, with the two teams combining for 171 penalty minutes.
The way I saw it — and Don Cherry did too — the Leafs were running around with a three-goal lead. There is nothing wrong with finishing your checks until the final buzzer, but Morgan Rielly and, especially, Nazem Kadri took blatant, unnecessary, runs at Jannik Hansen and Daniel Sedin, respectively.
Kadri's hit was reckless and predatory in nature, reminiscent of Matt Cooke's career-ending head-shot on Marc Savard. Yes, I went there. See, and judge, for yourself.
Kadri is getting a reputation as a bit of a head-hunter and a player who crosses the line at times, so the league should have settled him down with a lengthy suspension — three games minimum. By failing to hit Kadri with any supplemental discipline, the league is sending the wrong message about targeting its stars in vulnerable positions. And, yes, the Sedins are still stars. What if Kadri took that kind of run at Connor McDavid earlier in the week? Or at Sidney Crosby, causing another concussion? Fortunately, Sedin wasn't hurt.
That sequence of events set off a chain reaction, with Alex Burrows spearing Rielly in coward fashion — I fully agree with Patrick O'Sullivan on that front — and Derek Dorsett choosing Leo Komarov as his dance partner. In Dorsett's defence, his role was to respond and Matt Martin was stapled to the bench for some reason, so Komarov had to take some punches instead. I don't think Dorsett is the type to pick his spots. He's an honest player who doesn't back down from anybody, as evidenced by dropping the gloves with John Scott last season. I didn't have a problem with Dorsett's decision there. It's not like he attacked a rookie or a lightweight, like Martin later did with Troy Stecher to spark a melee that even involved the goaltenders. Toronto's equivalent of Stecher is Mitch Marner — at least in terms of size and experience — so you can imagine the outrage if Dorsett started pounding on Marner.
Kadri shoulders most of my blame, followed by Martin and Burrows in that order. Circle December 3rd on your calendar — it's another Saturday, and that's the date of the rematch in Vancouver. There will be carryover. Martin will be a marked man and I'm expecting he'll be forced to fight twice — first Dorsett and then Erik Gudbranson, or maybe vice versa. It should be a fun one. Old-time hockey, I love it. Oh, and whatever happens to Kadri will be the department of player safety's fault. You just hope this won't turn into another Todd Bertuzzi-Steve Moore situation.
Bracing for the inevitable backlash from Leafs fans, please envision Auston Matthews on the receiving end of that hit before reacting. Now, try telling me it was "clean" or not worthy of a suspension. We're definitely dealing with a double standard here.
Blind side hits are NOT illegal in itself. If the head isn't the MAIN point of contact, it doesn't matter if it's North/South or East/West. pic.twitter.com/edzNqfnf2M

— Damian Echevarrieta (@Ech28) November 6, 2016
If Daniel has a concussion and leaves game: 100% Kadri gets suspended. Rules made up on the fly.

— Rob Williams (@RobTheHockeyGuy) November 6, 2016
HEDLEY-NOBLE: Unfortunately, I didn't get to see that particular game Saturday night as I had two other games to watch, but I did catch the highlights and the lowlights.
Kadri definitely blindsided Sedin on that hit, and no further discipline is being doled out, which is disappointing really. I agree with Larry here, that this is now sending the wrong message when it comes to players taking runs at opposing stars. Whether you think it was to the head or not, Kadri was coming at speed intending to hit Sedin who was off guard — and that's just not what you want to see, period.
Should Nazem Kadri have been suspended for his hit on Daniel Sedin? #TMLtalk #Canucks #NHL #THW

— Facing Off (@FacingOff_THW) November 7, 2016
As I didn't view the entire contest, I'm not going to say who deserves what when it comes to the rest of the guys like Martin and Burrows. I'll absolutely be watching their next tilt though, in anticipation of another "rodeo" — I, too, love the old-time hockey — but I really doubt it gets to the point of Bertuzzi-Moore, which is a good thing for everyone.
Prior that game, the Canucks couldn't score — shut out in four of their previous five games. Should Vancouver be buying or selling? If Jim Benning is buying, which elusive 20-goal scorers could fit the bill? Could a coaching change spark the offence? Or is it best to just embrace a rebuild?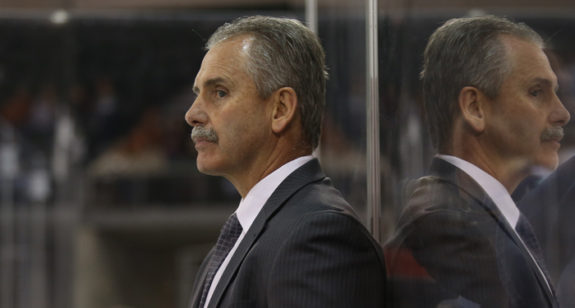 FISHER: Lost in all those fighting words is the fact that the Canucks are now on an eight-game losing skid. Come Dec. 3, they could certainly have a new coach, but Vancouver probably won't have anything to lose by that point in getting revenge on the Leafs. I don't think there is any righting this ship for Vancouver, regardless of whether it's Willie Desjardins at the wheel or Travis Green or somebody from outside the organization.
Reality is, the Canucks are right where myself, and most hockey pundits, thought they would be — near the basement, despite shockingly winning their first four games of the season. It was then, following that fourth victory in a row, that Daniel Sedin declared Vancouver was "playing to win" this season and not worrying about "developing young players like last season." That sounded, to me, like an identity crisis at the time — one that starts at the very top with Benning and owner Francesco Aquilini — and it looks even more foolish now that Vancouver hasn't won since.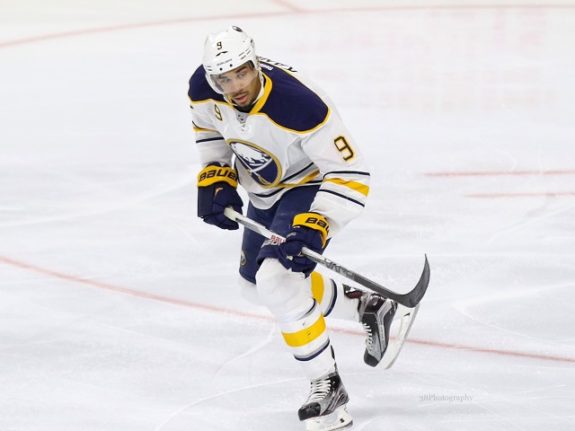 The Canucks should be selling, or at least staying the course with their current group — for better or, more likely, worse. Buying shouldn't be a consideration, but Benning is refusing to throw in the towel after a dozen games. The belief is he's mandated, by ownership, to ice a playoff contender and that means going shopping before Christmas. I'm foreseeing a regrettable purchase in the near future.
It could very well be Evander Kane and the cost could be Brock Boeser, arguably the Canucks' top prospect as an NCAA sniper. Any deal built around those two is going to be a disaster for Vancouver. Crazy as it sounds, I could see Benning taking back another B.C. boy in Cody Franson too. I could see Kane and Franson to the Canucks for Boeser and Chris Tanev once he's healthy.
http://gty.im/618481228
The other name I wouldn't rule out is Andrew Ladd. Vancouver was in the mix for Ladd as a free agent this summer and it's not working out for him in Brooklyn — still searching for his first goal with the struggling Islanders and no longer flanking John Tavares. I wonder whether Benning and Garth Snow could be trading partners, possibly even swapping Ladd for Loui Eriksson, who got a similar contract from the Canucks this summer but hasn't proven to be a good fit with the Sedins either. It's farfetched, but so was P.K. Subban for Shea Weber. Desperate times call for desperate measures.
HEDLEY-NOBLE: They absolutely shouldn't be buying. Vancouver is not a good team anymore. There isn't much offense to spark with any coaching change in my mind either.
Embrace the rebuild to the best of your abilities, Canucks fans — that's my advice. Trading away prospects would be a bad move, though I guess if they wanted to shake things up and completely set the team back several years, by all means acquire Evander Kane, for example, as Larry is predicting. That would be a doozy, especially if Boeser was included!
Ryan Miller has been very inconsistent. If I were shaking that team up, he'd be on the trading block, along with Eriksson for starters, to help that rebuild in any way possible.
A lot of amazing events would need to occur in order to avoid becoming a cellar dweller with their current roster — let's put it that way.
Any issue with Montreal leaving Al Montoya in for all 10 goals against Columbus? Any concern that the Canadiens could come crashing down again this season? Or are the Habs on top to stay?
FISHER: Starting with Montoya, I felt sorry for the guy — especially as a former goalie myself and thus knowing how frustrating, not to mention humbling, that would have been — but this was much different than Patrick Roy's infamous final game with Montreal. I understood Michel Therrien's reasoning in this case, with the Canadiens in a back-to-back situation and not wanting to throw in a cold Carey Price at risk of injury. The game was out of reach and the Blue Jackets play a crease-crashing style, so it was in Montreal's best interests to keep Price on the bench. Once it got to 10-0, I probably would have given Montoya a mercy pull and played the remaining nine minutes with an extra attacker. Poor Montoya, though, that Columbus cannon is going to haunt his dreams for some time.
I sincerely hope that Al Montoya does not have buy his own dinner for the rest of the season. MT should carry his equipment #habs

— Allan Akizuki (@Cuinvanc) November 5, 2016
The next night, Price looked human for the first time this season, but Montreal rebounded to beat Philadelphia 5-4 at home. The Habs are going to need elite goaltending to stay on top — better than they got this weekend, although Price still made some highlight-reel saves in Saturday's win — but as long as Price stays healthy, I like Montreal's chances of making the playoffs and possibly going on a run. The Canadiens are off to the races at 10-1-1 out of the gate, but they aren't playing flawlessly by any means. The Blue Jackets exposed a lot of holes — not only in Montoya — that the Canucks couldn't in outshooting but getting shut out by Price and the Habs earlier in the week. Montreal might fall back to earth a bit over the next couple weeks — perhaps playing closer to .500 hockey for a 10-game stretch — but any team with Price between the pipes is a contender in my eyes. The Canadiens are looking legit to me.
HEDLEY-NOBLE: I have no issue with it whatsoever, especially when I heard Montoya agreed with coach Therrien to stay in, allowing Price to stay rested for their back-to-back. Whether Montoya truly agreed with Therrien, we may never know, though that's the kind of thing Montoya would do for his team. I hope he can bounce back.
Man, you got to feel for Al Montoya. Talk about taking one for the team right now. Oye.

— Pierre LeBrun (@PierreVLeBrun) November 5, 2016
As for having any concerns about the Canadiens, I don't. They won't come crashing down, but I also don't think they are "on top to stay."
I enjoy watching this Canadiens team. They make the playoffs for me, but not atop the Eastern Conference or anything like that.
The New York Islanders are still carrying three goaltenders. Jaroslav Halak is apparently the odd-man out there and being shopped. What landing spot makes the most sense for him? Are you surprised by the lack of goalie trades in general?
FISHER: Teams can only protect one goalie in the expansion draft, so there will be some movement sooner or later. Quite a bit of movement, I would anticipate. Pittsburgh and Tampa Bay face the most difficult decisions, but those teams don't appear to be in a huge hurry to choose between Marc-Andre Fleury and Matt Murray, Ben Bishop and Andrei Vasilevskiy. I'm not sure what the hold-up is, in general, considering some teams have suffered injuries early on, which should have prompted trades but hasn't thus far.
I half expected the Kings to reacquire Jean-Francois Berube — the Islanders' third-stringer — when Jonathan Quick went down, but Peter Budaj has been filling in admirably for Los Angeles, while Louis Domingue is carrying the load in Mike Smith's absence for Arizona much like last season. Those teams probably aren't interested in Halak anyway because their No. 1s still have term left on their contracts and adding Halak would just create a glut of goalies. Those teams will likely stick with their Band-Aid solutions unless they start failing miserably.
Looking elsewhere, with Halak in mind, Carolina and Dallas could benefit from upgrading their current tandems, while Nashville and San Jose are rostering seldom-used rookie backups in Marek Mazanec and Aaron Dell. So there are four potential new homes for Halak. The latter two might make the most sense, seeing as how the Islanders won't be interested in taking back another netminder.
I'm actually shocked that Halak has been deemed expendable rather than Thomas Greiss or Berube. I'm not sure Halak's agent, the outspoken Allan Walsh, was trying to trigger a trade for his client as much as he was suggesting Berube should be sent down to the minors. That would require Berube clearing waivers and Snow obviously believes he'd be claimed — likely by one of those aforementioned teams, be it Los Angeles, San Jose or Nashville. So, for now, the Islanders remain in an awkward third-wheel situation, with Walsh complaining about the practice complications of that dynamic.
If, or when, Halak is traded, I'd put my money on San Jose. The Sharks could use an experienced netminder — Martin Jones is still only in his sophomore season as a starter — and the Islanders would probably accept a depth forward or two in return. Maybe Matt Nieto and/or Tommy Wingels, plus a prospect or a draft pick.
HEDLEY-NOBLE: Trading Halak in the first place is a bad idea for the Islanders. But if they have their minds set on Berube and Greiss, I'd imagine a number of teams would take a chance on Halak, who can certainly steal games on his day.
I like Larry's prediction of San Jose trying to get involved there, and the two teams would make pretty decent trade partners.
As Larry also mentioned, the expansion draft is looming and I expect every team is trying to map out their moves, especially when it comes to the ever important goaltending position.
The trade winds should pick up soon. It's still extremely early, but teams do need immediate help in a league which is so unforgiving.
Colorado and Florida are both off to mediocre, sub-.500 starts. Do you foresee the Avalanche and Panthers trending up or down? Or are they going to stay middle of the pack? It's obviously still early, but do either or both of those teams make the playoffs? What needs to happen for that to become a reality?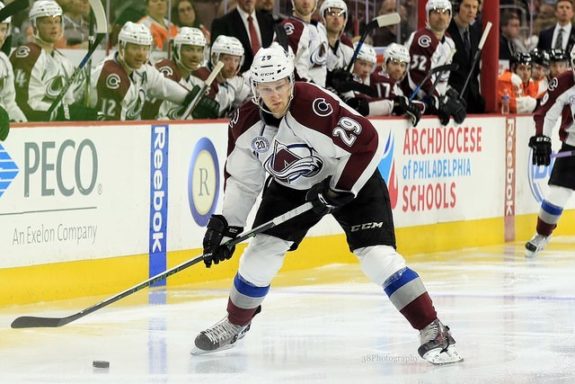 FISHER: Sebastian is the expert here — these are the teams he covers and follows closest. I didn't have either team making the playoffs in my preseason predictions and I would be right if the postseason started today. However, that's still a long way off, and I could now see Colorado sneaking in if the Avs get rolling under new coach Jared Bednar. I've watched a couple Colorado games, including Saturday's lacklustre 1-0 victory over Minnesota, and you can see the potential in the Avs. That is an intriguing team that might be underachieving in adjusting to a new system, but it'll be an uphill battle in the ultra-competitive Central Division. Nathan MacKinnon still looks like he has way more to offer and rookie Mikko Rantanen is already showing signs of perhaps becoming a special player. Like Montreal, Colorado is going to need consistent, above-average goaltending from Semyon Varlamov and Calvin Pickard to get into the playoffs. It's possible but not probable at this point.
Goaltending is the least of Florida's worries and the defence is solid too, but I had the Panthers missing the playoffs even before Jonathan Huberdeau tore his Achilles heel. Jonathan Marchessault has been a pleasant surprise filling that void, but the lack of forward depth is going to hold the Panthers back. And like MacKinnon in Colorado, Aleksander Barkov is leaving a lot to be desired in the early stages of the season — at least in terms of his offensive production. Those two are key to their teams pushing for playoff spots and both are fully capable of picking up the pace and leading that charge, but until they take that next step, I can't see Colorado or Florida making much noise. I do envision the Avs in the wild-card race down the stretch, but the Panthers don't strike me as much of a threat at all.
HEDLEY-NOBLE: Listen, it's 10 games in Larry! Don't call my teams mediocre now. At least wait! Oilers fans, man.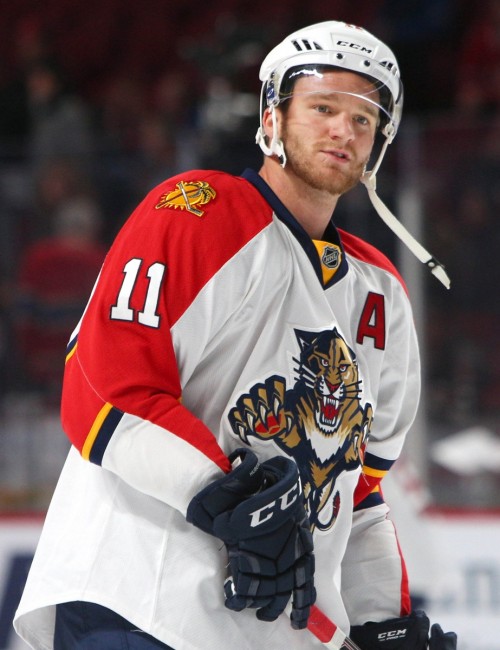 Seriously, though, with the Panthers, you have three members of their top-six out with injury — and it could be four if Jagr's is long-term. What do you really expect to happen there!? I had them taking a step back regardless of injuries but still making the postseason. I'm still holding to that.
Their young players are filling in quite nicely up front, with the likes of Marchessault, Denis Malgin and Kyle Rau. That said, a trade to acquire a more established forward surely wouldn't hurt. They'll need some big-time play from Barkov and Roberto Luongo, while hopefully getting a couple of bodies back sooner than later. If not, things could go the wrong direction.
As for Colorado, the Avs are dealing with adjusting to new systems and have had to do so in one of the hardest starts to a season in franchise history when you look at the opponents they have faced.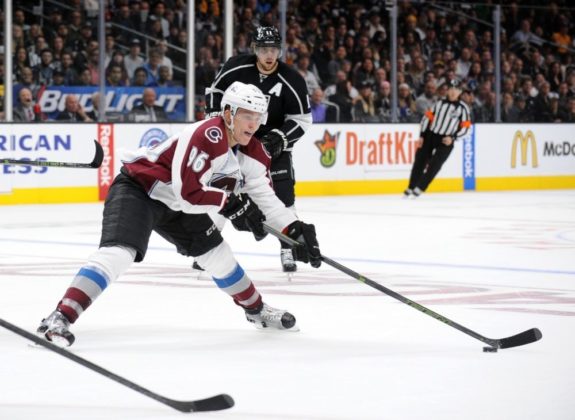 With Rantanen now healthy, it really makes all four Avalanche forward lines complete. Since he's come into the team, he's been one of the best forwards in each game and is proving to be an excellent talent. The rest of the team needs to score more and get off to better starts for sure, but they've certainly improved in a bunch of areas under Bednar. I expect that to continue and, if so, they'll only rise up not down. Certainly a wild-card position is possible at least.
All things considered for both squads, .500 hockey right now isn't the worst place to be — no need to hit any panic buttons this early, which means no moves should be made in the immediate future.
---
Who won this round of Facing Off? Feel free to weigh-in with your opinions in the comments below. We will be checking in periodically to both defend and expand on our initial answers. If you want to see us face-off over a topic, we're open to suggestions as well.