Facing Off is a weekly column debating five of hockey's hottest topics each and every Monday. From current events like trades and hat tricks to bigger-picture stuff like scandals and expansion — you name it, we're debating it. Albeit, not always with a serious tone. We're keeping this column light, so keep that in mind when reading, and feel free to join in on the fun by leaving a comment. Follow us on Twitter (@FacingOff_THW) and get in on the debate there too.

Jacob Trouba wants out of Winnipeg.
Clarke MacArthur got knocked out of Ottawa's intrasquad game.
And the Blues handed out beatings to the Blue Jackets in both of their split-squad preseason openers.
Yes, NHL hockey is back. However, the World Cup of Hockey remains all the rage.
Trouba's trade request, MacArthur's latest concussion, and the initial exhibition results barely moved the needle in comparison to the ongoing eight-team, best-on-best tournament that has lived up to its hype through the semifinals.
Andrew Forbes, one of our Facing Off regulars, has been covering the World Cup as a credentialed writer for THW and joins me to catch up on the action taking place in Toronto.
Team Europe is the Cinderella story of the World Cup, while Canada has been every bit as dominant as expected. Now we have a David versus Goliath best-of-three final. Are you giving Europe any chance or is this going to be a convincing sweep for Canada? Is this a disappointing matchup or should we respect Europe as a deserving opponent?
FISHER: I would be shocked if Europe forced a third-and-deciding game, but I'm already stunned that Europe has made it to the final — or even the semifinals, for that matter. I didn't give Europe much chance of advancing past pool play, but this group of players representing eight nations — with no past and no future — has impressed the heck out of me as classic overachievers.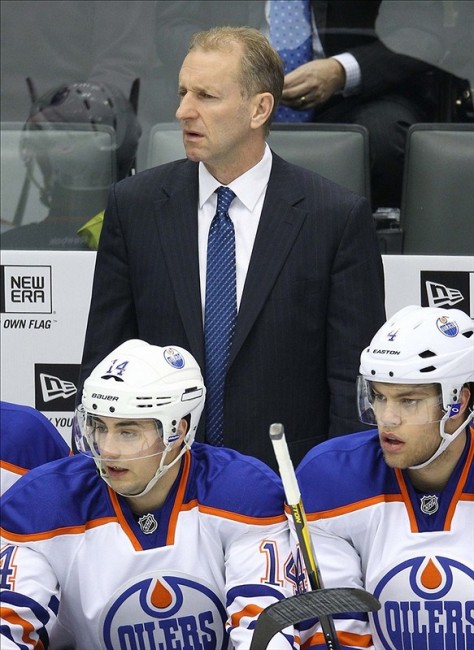 Credit to Jaroslav Halak, for providing consistent, quality goaltending, and mostly to Ralph Krueger, for coming up with an effective system and getting this squad to buy into his coaching tactics. I've been a big fan of Krueger since his brief stint as Edmonton's bench boss and I actually recommended him for Colorado's vacancy when Patrick Roy resigned. Krueger will get another NHL gig now, regardless of how this final plays out, and I would bet he's on the radar for Las Vegas.
Still, I wouldn't bet a dime on Europe against Canada. The Canadians came in as the favourites and are undefeated, having already downed Europe 4-1 in a half-hearted effort to close out pool play this past Wednesday. Halak kept that contest from being a blowout, with Canada more than doubling Europe in shots at 46-20 despite resting Ryan Getzlaf, Shea Weber and Carey Price.
That seems like a sign of things to come. Canada really does seem unstoppable and that trio should only make things more lopsided in the final. Price has been rock solid in goal for Canada, so there are no concerns from the crease out. I'm predicting a sweep, with Canada scoring at least three goals in both games and Price allowing no more than two in either game.
For those reasons, this obviously isn't the ideal matchup to determine the World Cup title. To call it disappointing would be demeaning to Europe — they are deserving and didn't luck their way to the final — but Canada-Europe just doesn't have the same appeal as Canada against the United States, Russia, Sweden or even Team North America. The ratings will probably reflect that, but it's up to Krueger and company to prove us all wrong again.
FORBES: I tend to agree with Larry. I don't see this going the full three games to decide the winner of the World Cup. In fact, I don't see the first two even being that close. Now, that's no disrespect to the European players. They have a team littered with unbelievable talent. Leon Draisaitl. Anze Kopitar. Even the often underrated Marian Hossa. But it's not the same kind of lineup as Canada, who plays in front of arguably the best goaltender in the entire game.
Sure, it would've been nice to see North America or Russia or the United States in the final against Canada, but would it have mattered? It may have gone the three games to decide the winner. Heck, it might've made for closer games altogether, but I truly believe that Canada was the end-to-end winner in this tournament. At home, in front of a capacity crowd, does anyone really think that Canada is going to lose with that lineup?
Despite not making the semifinals, is it safe to say this World Cup will be remembered for the success of Team North America? How fun was that to watch? How badly did you want to see the TNA kids against Canada? Any chance there could have been an upset in the making?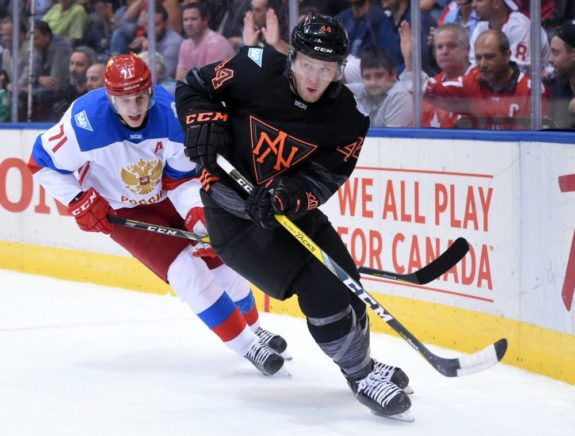 FISHER: Totally, it's too bad Team North America didn't make it all the way — like I predicted — because they posed the biggest threat to Canada in my opinion. Connor McDavid and friends stole the show and were must-see TV for as long as they lasted. They were definitely the most dangerous team shift in and shift out.
Not to take anything away from Europe's accomplishments, but Team North America will be talked about for years to come — long after this edition of Team Europe is forgotten, at least in North America. There are so many what-ifs surrounding TNA's early exit and I truly believe they were the second-best, if not THE best team in the tournament. I do think North America could have tested Price far more than Europe — or even Russia in the semis. That would have been a fun game or games in the final, and it's a shame it didn't come to fruition. I really liked what I saw from Team North America and that will be the biggest what-if hanging over this World Cup of Hockey. It's the matchup everybody wanted to see, but maybe next time . . .
FORBES: The kids reminded us that there is still a fun and exciting side to the game of hockey. TNA forced other teams (other countries) to open up their game and play the way the young guns wanted to play.
It definitely would've been nice to see a Canada-North America semifinal or final for that matter. Could they have beat Canada? Maybe. But I still think Canada has a hard lineup to beat. Then again, we can all remember when Switzerland beat the Canadians a few years back. They were exciting and talented. Anything could've happened in this one-loss-you're-out tournament.
Do you think we'll get to see another version of Team North America at the next World Cup four years from now? Or did they do too much damage for their own good? If TNA is blown up, who replaces that team to round out the field?
FISHER: Sadly, I'm afraid this is going to be a one-and-done experiment. It was a glorious one, but I can't see it happening again for several reasons. For one, McDavid, Jack Eichel and Auston Matthews would still be age-eligible for Team North America and there's no way Canada or the United States would go without them again. Especially Team USA, who probably could have (or should have) rostered a half-dozen players — if not the full dozen — from Team North America. McDavid has already come out and said he'd rather represent Canada next time around too.
"I hope I can represent my country." Connor McDavid prefers Canada over Team North America for next World Cup. https://t.co/gUWxQzeYxY #NHL

— Yahoo Sports NHL (@YahooSportsNHL) September 22, 2016
I do think Team North America struck fear into their elders as well and proved that this is becoming more and more of a young man's game. It's pretty clear, at least to me, that a players' prime is now under-25 as opposed to over. So I could see some resistance, or at least reluctance, from the traditional powerhouses — and perhaps the NHLPA — in approving another edition of TNA.
On the flip side, TNA did wonders for promoting the game and its future stars. This team was a fan favourite even before the tournament began, and there will be outrage if and when the plug is pulled on TNA. Fans will want to see more of the same and there will be petitions against any changes to this entertaining field.
At the end of the day, Team North America was a novelty and a gimmick gone good. As much as I'd like to see TNA continue — I was one of their biggest fans, even the jerseys were awesome — I'm fairly certain changes will be coming. Team USA's poor showing combined with Canada's superiority makes me think it is more likely we'll see multiple Canadian entries next time around. Whether that is Canada over-25 and Canada under-25 or Canada West and Canada East. I would prefer those teams be divided by age rather than region, to keep the spirit of TNA going to some extent with the young-versus-old theme. If those two Canadian teams — under-25 and over-25 — met in a best-of-three final in the year 2020, that might be better than anything else.
FORBES: Obviously I didn't mind the North American team. As I mentioned in the previous answer, they were exciting. They were talented. And they made it far more interesting than I think most expected them to.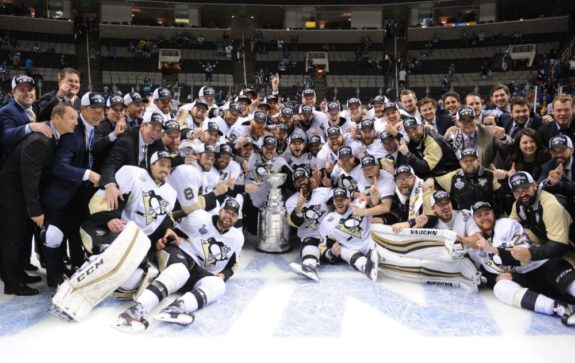 That being said, I also don't think we'll see the experiment go further than this World Cup. As Larry mentioned, McDavid has already stated that he is not interested in representing a combined team again. One can only assume that Matthews, Eichel and a number of the other participants for that team are feeling the same way about playing for Team North America a second time around. The States need all hands on deck and it wouldn't hurt Canada to be able to add guys like McDavid to the already impressive roster.
Who's going to replace them in the tournament? I'm not too sure. We've already got a Team Europe that will likely be back. A second Canadian team or American team might be taken as an insult to the other countries. Maybe we look at the most recent Stanley Cup champs as the extra team every four years. There are other possibilities, but it's going to take a lot of brainstorming to find a fix that will last longer than a single tournament.
Should we kick the Americans while they're down? Who's to blame for Team USA's failures? Would you point the finger more at management, coaching or player performance?
FISHER: We can totally play the blame game here and there is plenty to go around. It has to start at the top, with those who endorsed Dean Lombardi's roster selections and the hiring of John Tortorella as head coach. Those were the blatant mistakes. I mean, most of us knew this team was built to fail, not built to beat Canada. Even against Canada, the Americans were not only out-skilled but also out-gritted — as evidenced by Sidney Crosby going back at Dustin Byfuglien in an early stage-setting battle — which left T.J. Oshie eating his words.
"If this comes down to 100% skill, they win. If it comes down to 100% grit, we win". – TJ Oshie. Famous, and also very stupid, last words.

— Felix Sicard (@Felix_Sicard) September 21, 2016
Realistically, that roster should have included a handful of omissions in Phil Kessel, Tyler Johnson, Bobby Ryan, Paul Stastny, Kevin Shattenkirk and Justin Faulk. Give me those six over David Backes, Brandon Dubinsky, Justin Abdelkader, Kyle Palmieri/Ryan Callahan, Jack Johnson and either Matt Niskanen or Erik Johnson. And when your top centre is Derek Stepan, you are destined to fail — just ask the New York Rangers. As mentioned, Eichel and Matthews — even as teenagers — would have given that team a big boost in terms of skill down the middle.
Just sitting around the house tonight w my dog. Felt like I should be doing something important, but couldn't put my finger on it.

— Phil Kessel (@PKessel81) September 21, 2016
Dan Bylsma would have been a better choice for coach too, or Mike Sullivan as a late substitution after leading Pittsburgh to the Stanley Cup. Tortorella couldn't find competent line combinations and made the strange decision to scratch Dubinsky — one of his own players in Columbus and one with a history of shutting down Crosby — in favour of Palmieri for that must-win against Canada. It didn't work. Nothing did.
Fortunately for the Americans, they will be better equipped for the next World Cup with the younger generation — guys like Johnny Gaudreau and Brandon Saad up front, Shayne Gostisbehere and Seth Jones on the back end — graduating to the senior team with or without Team North America's presence in the tournament. That is, providing they are picked by Lombardi or his successor as GM. This result wasn't indicative of the current state of USA Hockey, which is trending in the right direction and could be the team to beat before long.
The same can be said for Finland, who was an even bigger failure at this World Cup — only scoring one goal in three games while getting blanked by Sweden and Russia. I had both the United States and Finland making my semifinals, so I was as disappointed as anybody. Expect to see younger, more talented and more competitive rosters from those countries come 2020 and expect them to be medal contenders.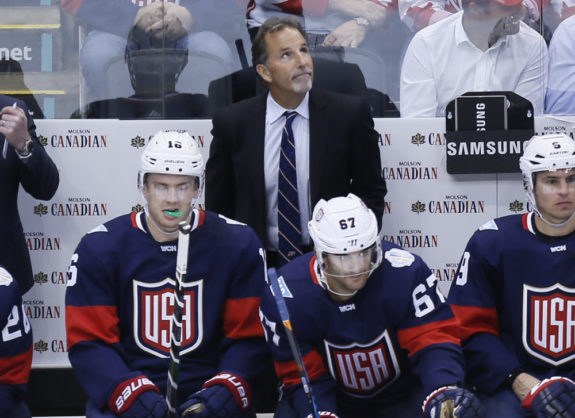 FORBES: We can kick and kick, but the truth is the Americans know how big of a failure they concocted heading into the World Cup. Look at the names that Larry mentioned. Where were they? The fact is, they were enjoying the end of their summers and heading to NHL camps while the Americans were disappointing at the World Cup.
The roster simply was not built well. I'm still questioning the choice at head coach. As a commissioner of a fantasy hockey league, Tortorella is known as a fantasy killer. His systems don't work in today's game and the World Cup was simply another example of why he shouldn't be chosen as the head coach of an international team.
From there, the team just didn't play to their ability. I mean sure, they looked all right. But all right doesn't cut it at a best-on-best tournament. They just didn't seem to have the pizzazz that we are so used to seeing from the Americans. Their game seemed stale. And while Torts believed that his roster 'had jam,' jam makes for good toast, not a winning team.
Who were your three stars of the tournament through pool play? Who really stood out to you or even surprised you?
FISHER: We actually did this in last week's podcast edition of Facing Off with Félix Sicard — looking back on pre-tournament play — and two of my three stars from there continued to be standouts. Those being Nathan MacKinnon of Team North America and Leon Draisaitl of Team Europe.
Of course, the first star — and I'm sure Andrew will agree here — has been Crosby. He took Team Canada on his shoulders in that semifinal win over Russia, opening the scoring with a terrific individual effort and then setting up Brad Marchand for an easy equalizer immediately after Russia went ahead. Crosby has been on another level from everybody else ever since the puck dropped on this tournament and should be considered the favourite to win the Art Ross Trophy this season.
MacKinnon might not challenge for the Art Ross, but he should be in for a big breakout campaign. His overtime goal against Sweden — deking out Henrik Lundqvist in highlight fashion — will go down as Team North America's final tally, but MacKinnon was arguably TNA's best forward from start to finish. He made an otherwise sensational Halak look silly on a penalty-shot goal in an exhibition game and had the confidence to victimize Lundqvist in a clutch moment too.
Draisaitl also scored an overtime winner, firing a breakaway shot blocker-side on Petr Mrazek with a wicked release before the Czech goaltender could even flinch. Draisaitl was at his best in that tournament-opening upset of the Americans, getting the finishing touch on a perfectly executed 2-on-0 break to put Europe up 2-0. He was a little quieter against Sweden in the semifinal, and Europe will need Draisaitl to rise to the occasion again to have any hope of defeating Canada.
Don't ever forget about Drai. #TeamEUR #WCH2016 pic.twitter.com/UbT942p8WV

— Edmonton Oilers (@EdmontonOilers) September 19, 2016
Great effort by Draisaitl defending Kane leads to him scoring on a 2-on-0. #WCH2016 pic.twitter.com/kKHQoBt6V5

— Stefan Kubus (@StefanKubus) September 17, 2016
FORBES: My stars of the pool play do resemble Sicard's a bit. My third star is from Team Europe in Jaroslav Halak. While the Europeans are quality players with a lot to offer, there were opportunities for their opposition throughout the tournament that were shut down by the Euro goalie. The only game he lost was against Canada. Halak stopped 142 of 150 shots and finished with a 1.96 goals-against average and a .947 save percentage with one shutout. Not bad for a team that was expected to crumble without chemistry.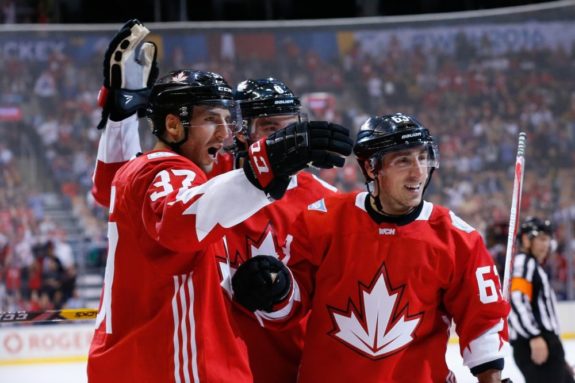 My second star is Brad Marchand. I, like so many others, underestimated his value for Team Canada and yet he's been such a major part of their top line, along with Patrice Bergeron and Crosby. He's second in tournament scoring with five points (three goals, two assists) and has a shooting percentage just under 18 per cent on 17 shots. The Bruins rewarded his World Cup efforts with an eight-year extension worth $49 million on Monday, quieting any chatter about Marchand joining Crosby in Pittsburgh as a pending free agent next summer. Instead, he'll continue to be Bergeron's wingman in Boston.
And, of course, my first star is Canada's captain, Crosby. He's led the team like he was expected to, putting on the "C." He has a tournament-leading seven points (3g, 4a) in just four games and just 14 shots on goal (shooting at just over 21 percent). He's made his linemates better around him and that's the sign of an elite player. While they didn't make my top three, honourable mentions go to Price (as always), Matthews, McDavid, Sergei Bobrovsky and Ivan Telegin (for his penalty killing for Russia).
---
Who won this round of Facing Off? Feel free to weigh-in with your opinions in the comments below. We will be checking in periodically to both defend and expand on our initial answers. If you want to see us face-off over a topic, we're open to suggestions as well.
---
The Hockey Writers coverage of the World Cup of Hockey 2016 is being brought to you by PrimeSport, the official Fan Travel & Hospitality Package Partner of the World Cup of Hockey 2016.
Larry Fisher is a senior writer and head scout for The Hockey Writers, having been an at-large contributor for THW since August 2014. Fisher covers both the NHL and the WHL, specializing in prospects and NHL draft content, including his annual mock drafts that date back to 2012. Fisher has also been a beat writer for the WHL's Kelowna Rockets since 2008, formerly working as a sports reporter/editor for The Daily Courier in Kelowna, British Columbia, Canada from 2008-2019. Follow him on Twitter: @LarryFisher_KDC.