Facing Off is a weekly column debating five of hockey's hottest topics each and every Monday. From current events like trades and hat tricks to bigger-picture stuff like scandals and expansion — you name it, we're debating it. Albeit, not always with a serious tone. We're keeping this column light, so keep that in mind when reading, and feel free to join in on the fun by leaving a comment. Follow us on Twitter (@FacingOff_THW) and get in on the debate there too.

The World Cup of Hockey is right around the corner now — just over two weeks away, with the puck dropping on Sept. 17.
Pre-tournament games start this Thursday already, with the initial Canada-versus-USA showdowns slated for Friday and Saturday.
Yes, it is officially hockey season and by this time next week, we'll have actual results to debate and highlights to discuss. Fun times ahead!
The Hockey Writers will be ramping up our World Cup coverage starting today, with a dedicated page for everything World Cup, two credentialed contributors — Andrew Forbes and Nick Guido — on the ground in Toronto and writers assigned to all eight teams competing in the tournament, which concludes with a best-of-three championship series from Sept. 27 to Oct. 1.
Here's who you want to follow for team-specific stories and updates, with links to their THW author and Twitter profile pages:
On the ground reporters = Andrew Forbes (@AndrewGForbes) and Nick Guido (@nickguidoTHW)
Canada = Anthony Fusco (@FuscoNation16) and Marcy Di Michele (@marcyTHW)
USA = Dustin Nelson (@dlukenelson) and Eric Roberts (@_Roberts11)
North America = Ryan Pike (@RyanNPike) and Matt Brauckmann (@BrauckObama)
Russia = Alessandro Seren Rosso (@AlexSerenRosso)
Sweden = David Carlsson (@_DavidCarlsson)
Finland = Chad DeDominicis (@C_DeDominicis10)
Czech Republic = Pete Judge
Europe = James Caldwell
Fusco, who is based out of Toronto and covers the Maple Leafs during the NHL season, joins me for this special edition of Facing Off to preview the World Cup of Hockey.
What kind of calibre are you anticipating? Comparable to the Olympics? Better than the All-Star Game? Somewhere in between? Do you expect the players to take this event as seriously as the Olympics? Will we see that kind of intensity, physicality and sacrifice to win the World Cup of Hockey? Or will it be a glorified shinny session to get up to speed for NHL training camps?
FUSCO: When this tournament was first announced, I was ecstatic. I'm expecting the quality to be at or better than Olympic-level hockey. My reasoning is simple. In the Olympics, you have your traditional powerhouses like Canada, Sweden and the United States. However, there are also teams such as Latvia or Austria which, frankly, have no chance of contending for a medal. They are mostly used as feeder teams and tune-up games to get the big dogs ready to play later.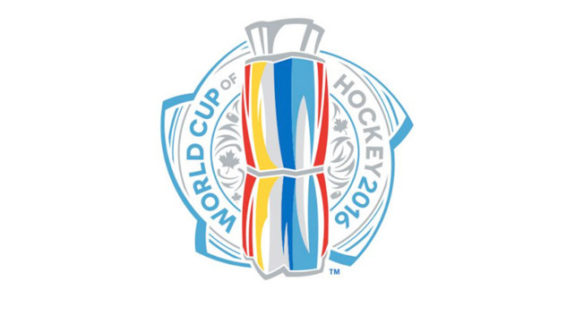 The World Cup of Hockey won't have that.  Every team is good. You eliminate an Austria and introduce two new teams, North America and Europe. One is comprised of the best non-traditional European players and the other is the best under-24 players that Canada and the U.S. can field.
I'm expecting to see players take this tournament seriously.  It's a chance to raise their profiles and potentially win the World Cup, while they have all eyes on them. It can also be used as a tune-up for the regular season. It will be interesting to see if certain teams start faster because they had a bunch of players at the World Cup.
It will be a very entertaining tournament to watch and definitely much better than the All-Star Game. However, I can't discount the John Scott factor. He made that event a joy to watch.
FISHER: I can't imagine it'll be up to Olympic quality because that tournament takes place midseason when the players are at their peak performance — they will be skating off some rust in this pre-season tournament — but the World Cup will probably still seem as good because we're all going through hockey withdrawals that are sure to be satisfied. It's the first hockey most fans will have watched since the Stanley Cup Final or since their favourite team was eliminated from the playoffs, so the World Cup should be every bit as captivating as the Olympics even if the calibre isn't up to par.
That said, the pre-tournament schedule is longer here — spanning 12 days of practices, with a few games mixed in — and that should help the players get up to speed, so maybe it won't be as sloppy or choppy as I'm anticipating. Don't expect them to be in mid-season form, but perhaps we'll be pleasantly surprised — or we won't notice the difference coming out of the offseason.
When the World Cup was first announced, it was met with mixed emotions and my initial reaction was less enthusiastic than Anthony's, but now that it's nearing, I'm as excited as anybody. The whole concept grew on me and I'm pumped to watch it play out. It sounds like the players are genuinely excited too, which should make for some good, if not great hockey.
Anthony was right about this tournament being more competitive from start to finish — though Russia will take offence to his omission as a powerhouse — and it won't be lacking in entertainment value, even without Scott's presence. Nobody will miss the Austria's of the world, that's for sure.
Should Carey Price be Team Canada's starting goaltender? Should the Montreal Canadiens be cool with that? Should Braden Holtby and Corey Crawford be cool with that? Are you cool with that?
FUSCO: I do think that Price should be Canada's starter. Before his injury, he was regarded as the best goaltender in the world.  As someone who covers the Maple Leafs on a regular basis, I've seen a lot of Price in the past. So believe me when I say that a 100 per cent healthy Price starting in goal is Canada's best chance at winning.
If I was Montreal, I would be a bit hesitant. That is to be expected as Price is a superstar and the Habs go as he goes. He says he's ready to get back into game action, so you have to give him the chance.
I think Holtby and Crawford are cool with that. They've seen Price in action — both at the NHL level and higher — and they know exactly what he's capable of.  That's not to take anything away from either of them. Holtby has been a monster the last few seasons and you can't discount Crawford and his three Cups either.
As for me, I'm 100 per cent on board with the idea. A dialed in Price is the best goalie on the planet and if Canada hopes to win the tournament, they need to come out guns blazing.
Should Carey Price be Canada's starting goalie at the #WorldCupOfHockey? #NHL #THW

— Facing Off (@FacingOff_THW) September 4, 2016
FISHER: Marc Bergevin will be watching this tournament through his fingers, having already witnessed a season go down the drain without Price. Montreal desperately needs Price to come out unscathed, whether he's starting or serving as somebody's backup.
I believe Price will be given every opportunity to be Canada's starter — Mike Babcock and Doug Armstrong have said as much — and rightfully so. There is an old rule that you don't lose your job to injury, and once healthy, it is your job to lose again. So if Price is solid during the pre-tournament games and isn't getting noticeably outplayed by Holtby or Crawford in practice, then Price should absolutely be between the pipes for Canada's opener against the Czech Republic on Saturday, Sept. 17. I fully expect that will be the case — especially being an "easy" game to begin with — but we'll see how he holds up between now and then.
If Price returns to form and stands on his head in backstopping Canada to a World Cup title, then the Canadiens stand to be Eastern Conference contenders this season. It could be a win-win, or a crippling loss if Price gets hurt again during this showcase.
Are injuries the biggest concern hanging over the World Cup as a pre-season tournament? Will we see players dropping like flies or will they be taking it easy on each other and themselves?
FUSCO: Injuries are going to be a huge concern, in my mind at least. I'll use a Maple Leafs example. The Buds have a whole bunch of guys playing in the tournament. Two of the most important are Morgan Rielly and Auston Matthews who will be representing North America. Any injury to either skater that would see them miss significant time would be catastrophic to the Maple Leafs.
I see players taking it easy on themselves in the early rounds, before ramping up the intensity as the games begin to mean more. Hockey players are intense and driven athletes. They are also extremely competitive, which means as soon as one team ramps it up, everyone will.
It's a matter of pride and I think it's going to produce some great hockey. Injuries are part of the game sadly, so if your favourite team has guys playing, all you can do is hope nothing bad happens.
Games haven't even started yet and already a handful of injuries to key players in the World Cup of Hockey

— Anthony Pucik (@AnthonyPucik) September 2, 2016
https://twitter.com/CaptainHabs65/status/772258680536502272
FISHER: Last week's Facing Off touched on this and whether Canada had chosen the right replacements for players unable to participate due to injury, but a few more have pulled out since, including Jeff Carter being replaced by Corey Perry for Canada, Sean Monahan replaced by Vincent Trocheck on Team North America, and Sweden's captain Henrik Zetterberg replaced by Mikael Backlund. The Czechs are hurting big time after losing David Krejci and Tomas Hertl, replacing them with non-NHLers.
Some of those players were still recovering from old injuries, while others were hurt while training for the tournament. We're going to see more of the latter in terms of muscle strains and such, and their NHL teams are going to be overly protective, so you won't see players "sucking it up" or playing through pain during this tournament. Bumps and bruises might not sideline them — it won't be as bad as basketball or soccer tend to be — but anything with a risk of further aggravation will result in players getting shut down immediately. Again, rightfully so, as they have an 82-game schedule ahead and a commitment to their club teams — and the owners signing their paycheques — first and foremost.
You hope for the best but fear the worst on that front. Some big names are bound to go down, but let's just collectively hope it's minor groin or back tweaks and not blown-out knees and shoulders — or, heaven forbid, broken bones and concussions.
The players are going to push it. They aren't going to take this tournament lightly and there is more at stake than just a World Cup, with pride being the biggest motivator of all — as Anthony alluded to. It's going to be fun, but scary at the same time. Just try not to get hurt watching, we'd hate to hear of someone pulling a hammy in jumping off the couch to celebrate a goal. Remember, we're not in mid-season form either.
What are you expecting from Team North America? Do these youngsters stand a chance against the best from Russia, Sweden and Finland? Could this be a coming-out party for some of the sport's future superstars? Would you be willing to bet on an upset — Team North America making the semifinals or winning the whole thing?
FUSCO: Honestly, this one has been a huge source of conflict for me. When I heard this team announced I was super excited. Still am. It's the young guns team that I've always been dreaming of seeing take the ice.
I know they have talent. Aaron Ekblad, Connor McDavid and Jack Eichel prove just that. Those are only a few of the names on the very impressive squad. I think they're going to have a coming-out party and put people on notice that despite how young they are, they are a force to be reckoned with.
That being said, I wouldn't take the bet for North America to win the whole thing. I believe that crown is for the more established teams like Canada, Sweden or Finland.  I think about this stuff probably more than I should and I see North America beating one of Russia, Finland or Sweden. I have no idea how they'll pull it off, but it's going to be spectacular.
By the Numbers: #TeamNA pic.twitter.com/tb0uNcYVN5

— Team North America (@TeamNA_WCH) September 1, 2016
FISHER: I'm very tempted to take that bet because I believe the sky is the limit for this squad. The only thing holding me back — from declaring Team North America my favourites to win the World Cup — is the fact most these players haven't played together. Losing Monahan certainly hurts from that standpoint, considering his chemistry with Calgary teammate Johnny Gaudreau. Even still, I'm quite confident that Team North America can make the semifinals and anything could happen from there.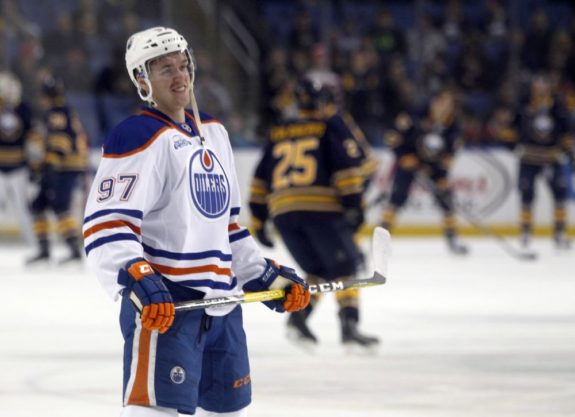 This is definitely the team I'm most excited to watch, and I can't wait to see what they go with for line combinations. Like Anthony, I've been fixated on this tournament for some time and have been playing coach and GM all along. The coach in me now wants to go with two all-Canadian forward lines and two all-American.
McDavid and Ryan Nugent-Hopkins weren't linemates in Edmonton last season, but if I were Oilers coach Todd McLellan — who also happens to be Team America's bench boss — I'd experiment with Nugent-Hopkins, a natural centre, on McDavid's wing to start this tournament or at least to start today's initial practice. I'd play them with Brandon Saad and see how that works out (my bad, Saad is an American, but I still liked that potential line on paper).
The other Canadian trio would have former junior teammates Nathan MacKinnon and Jonathan Drouin flanking Mark Scheifele. If things don't click, I wouldn't hesitate to swap the centres — playing McDavid with MacKinnon and Drouin, while Scheifele slots in between Saad and Nugent-Hopkins. Come to think of it, I almost like those lines better.
An American line of Matthews, Eichel and Dylan Larkin could do some serious damage, while Gaudreau could be a catalyst with Trocheck — Monahan's replacement — and J.T. Miller. That would leave Sean Couturier, a defensive specialist and another centre, as the extra forward. Good luck shutting down those lines and keeping these kids young men off the scoresheet.
The goaltending should be in good hands with Matt Murray, who handled the pressure of the Stanley Cup Final just fine. John Gibson and Connor Hellebuyck are fully capable as well, should Murray falter.
The defence isn't as deep as some of the traditional hockey powerhouses, but the Columbus pairing of Ryan Murray and Seth Jones can log big minutes, along with Ekblad and his partner — presumably Morgan Rielly or Shayne Gostisbehere. That's still a solid top four, with Rielly or Gostisbehere forming the third pair with Jacob Trouba or Colton Parayko. What the defence lacks in big-game experience, it makes up for in potential.
Add it all up and I do like Team North America's chances of staging some upsets. I honestly foresee a round-robin sweep, defeating Finland and Russia to start the tournament 2-0. That will put Sweden on notice and set up a first-place showdown in their round-robin finale. I'll say Team North America keeps the momentum going and prevails again to avoid Canada in the semis, which would obviously be huge for these youngsters.
Team North America could really do some damage in this tournament. Is it really THAT obscene to think they actually win the #WCH2016?

— Shane Sander 🏒 (@SanderEDM) September 2, 2016
Is Team Europe in over its head in the other pool, with Canada, the U.S. and the Czech Republic? That seems like the weaker pool on paper, agree or disagree? Perhaps Team Europe is capable of surprising? Fair to say it would be stunning to see Team Europe in the semifinals?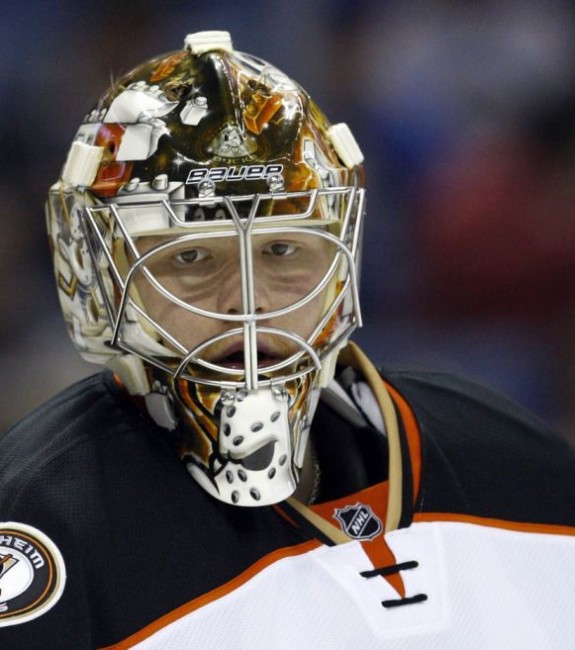 FUSCO: In my mind, Team Europe is overmatched. Not to say they don't have good players, it's just going to be a tough haul for them against teams like Canada and the United States.
I agree that this seems like the weaker pool on paper. That might come off as strange considering that Canada and the United States are members. But in recent years, the top European countries have been churning out talent. That's why I see the other pool as the stronger of the two.
I definitely think Team Europe is capable of surprising. It may be a cliché, but in a hockey game, anything can happen. Maybe Frederik Andersen — if he's healthy enough to play — gets hot at the right time and stands on his head? Or Anze Kopitar goes on a tear and is nigh unstoppable?
That being said, I would be surprised to see Europe make an appearance in the semifinals. We'll just have to wait and see. Upsets happen and teams underestimating Europe could be in for a rude awakening.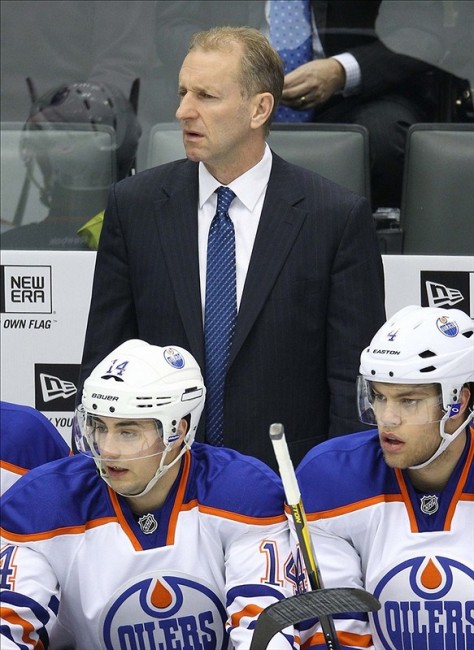 FISHER: I haven't given this team nearly as much thought. In fact, Team Europe has been an afterthought for me, along with the Czechs for the most part. Europe might beat the Czechs — and even that's a maybe — but I don't see either of those teams winning another game. Canada and the United States are far superior on paper, so barring an out-of-this-world goaltending performance, Europe won't be getting out of the round robin.
That's what pretty much everybody outside Team Europe's dressing room is thinking. Yet, a small part of me knows that Ralph Krueger is an excellent coach and great strategist, so perhaps he'll be able to draw up a master plan and a system that could overcome those talent discrepancies.
I wouldn't write-off Team Europe as a dark horse, but I don't like their chances and certainly wouldn't bet on them making the semifinals. Especially if Andersen is unable to play after being knocked out of Denmark's Olympic qualifier, which would leave Jaroslav Halak, also coming off an injury that kept him out of the NHL playoffs, as the go-to goaltender. Then again, Halak has played some unbeatable hockey in his day too — who could forget that Montreal playoff run from 2010 that had many Habs fans wanting to keep Halak over Price at the time. Halak will need to outplay Price and all the other netminders by a significant margin for Europe to have any hope of advancing beyond pool play. I don't see that happening.
Are you anticipating a Canada-USA showdown for the title? Is that American roster really built to beat Canada? Could it happen? Or how do you see the final four playing out? Yes, these are our predictions.
FUSCO: Personally, I don't see Canada and the U.S. facing off for the title. I think the American roster is a good one, but I think they are beatable as well. That being said, I'm going to reference my previous answer about Team Europe. Anything can happen.
As for my predictions, I see Canada taking it all. The preeminent hockey nation on the planet wins again. I also see them taking out Sweden for the championship. The other teams I see in the final four would be North America and the United States. I think each brings a unique element to the tournament and I'm extremely excited to see how it all breaks down.
I could also be completely wrong, and if that's the case, I can't wait to see which team pulls off the massive upset.
World Cup of Hockey odds from @BodogCA:

CAN – 10/11
RUS – 9/2
SWE – 5/1
USA – 13/2
FIN – 14/1
North America – 16/1
CZE – 22/1
Europe – 33/1

— Chris Johnston (@reporterchris) August 29, 2016
FISHER: The Americans are going to be under the microscope, perhaps more so than any other team. They will be icing a heavily scrutinized and controversial roster, having selected older, bigger players for the purpose of shutting down and defeating Canada. Ryan Callahan over Phil Kessel. Jack Johnson over Kevin Shattenkirk or Justin Faulk. Those were the real eyebrow-raisers, but this is totally a John Tortorella-type team and it'll be up to him to get the most out of them.
Granted, Kessel is still recovering from off-season hand surgery and wouldn't have been able to participate anyway, but the fact he was left off the final roster in the midst of his Conn Smythe-worthy playoff performance was downright dumb. Anybody could have looked at that lineup on paper and saw that it desperately needed a healthy Kessel. His goal-scoring ability was and still is sorely lacking, though Callahan was eventually replaced by Kyle Palmieri, who at least brings a bit more offensive upside after breaking out for 30 goals last season. Palmieri is another banger-and-crasher, though, and Tyler Johnson could have been more of a catalyst. The defence decision was dumbfounding too, and had I been picking the team, both Shattenkirk and Faulk would have made the cut over the Johnsons, Jack and Erik.
Nevertheless, the Americans remain a dangerous opponent for anybody in this tournament. They won't be pushed around, that's for sure. They will play an in-your-face style and try to grind out the wins. That will work — or should work — against Europe and the Czechs, but Canada is still the team to beat in that pool, and I'm not convinced the Americans would make the semis out of the other pool. The U.S. would be in tough against any and all of Sweden, Russia, Finland and North America. Those teams boast as much, arguably more skill and that could be the difference in the end.
Here's how I see it shaking down. Canada wins its pool, with the U.S. advancing as the second seed. Team North America shockingly wins the other pool, with Finland finishing second ahead of Sweden and Russia in a lesser surprise. That would pit Canada against Finland and North America against the U.S. in the semis. I'm predicting a Canada-North America final and that it will come down to a third-and-deciding game, with Canada prevailing to defend its World Cup title. Sidney Crosby going head-to-head with McDavid for a championship, that would be a treat to watch. This whole tournament is going to be must-see TV.
BONUS TOPIC
Does the success of the World Cup — or lack thereof — determine the NHL's future participation in the Olympics? Could it change your opinion, one way or the other, on sending NHLers to Pyeongchang in 2018 and/or Beijing in 2022? What are the odds of that happening if you had to put a percentage on it as of today?
FUSCO: I don't believe that the success or failure of the World Cup should be any indication of what we see in future Olympics.  I've seen NHLers head to the Olympics my entire life and I don't believe that is going to change anytime now or in the future.
This is why I'm going to predict that there is a 0 per cent chance that we don't see NHL players at the Olympics in 2018 and 2022. The eyes of the world become focused on the Olympics every four years.
If the NHL wants to continue to grow their brand the world over, it would make sense to have their best players duking it out in front of the arguably largest audience. People from all walks of life watch the Olympics. It doesn't matter whether they are familiar with the sport or not.
The Olympics is a huge promotional and marketing tool for the NHL and I think they would be foolish not to utilize the Olympics and its advantages to the fullest.
Olympics: NHLers help Germany, Norway and Slovenia qualify for PyeongChang 2018 https://t.co/2nOUhD51Y5 pic.twitter.com/GKEGrNYLyb

— CBS Sports NHL (@CBSSportsNHL) September 4, 2016
FISHER: I honestly don't think Gary Bettman has a whole lot of interest in going to Asia for these middle-of-the-night games. I doubt Donald Fehr and the players he represents have a burning desire to be there either. Nobody seems overly hardcore about it and neither party wants to foot the bill for travel or insurance costs, which seems to be the main sticking point or the one they keep refuting in public.
I believe both sides are hoping the World Cup will be a hit — a home run, per se — to take some of the pressure off committing to future Olympic participation. That decision, one way or the other, is coming sooner than later — possibly during or immediately following the World Cup.
I haven't talked to either of the talking heads, so I can't say for certain that I'm right in those assumptions, but I think it's safe to say if these Olympics were anywhere in North America or more traditional hockey countries — say Sweden or Finland — this wouldn't be a talking point for us. It would already be a done deal.
I believe the location of these Olympics — the fact that not just one, but the next two Winter Games will be taking place in Asia — are scaring the NHL away as much as the logistics. The NHL has already been to Nagano, Japan, in 1998 and that was a bit of a disaster — at least for Canada and the U.S., with both those star-studded lineups failing to medal, while the Czech Republic won improbable gold ahead of Russia and Finland. And pardon my ignorance, but I'm not sure how much that actually grew the game over there.
Unlike most, I wouldn't be incredibly upset or outraged if the NHL pulled out of the Olympics. It's hard to believe that will actually happen — I'd still say there's a 70 per cent chance that NHLers end up Pyeongchang — but if the World Cup wins over the masses, then I could see Bettman and Fehr taking a pass on those Asian Olympics in favour of promoting their own brand. We shall see how that plays out.
---
Who won this round of Facing Off? Feel free to weigh-in with your opinions in the comments below. We will be checking in periodically to both defend and expand on our initial answers. If you want to see us face-off over a topic, we're open to suggestions as well.
---
The Hockey Writers coverage of the World Cup of Hockey 2016 is being brought to you by PrimeSport, the official Fan Travel & Hospitality Package Partner of the World Cup of Hockey 2016.