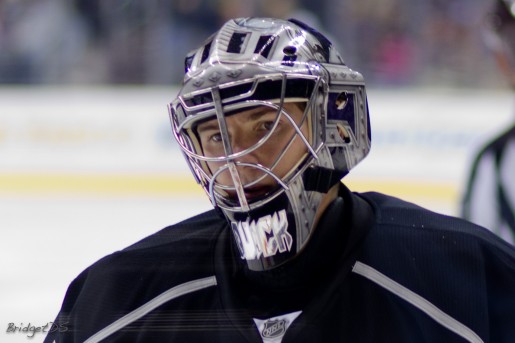 Welcome to Part Deux on The Hockey Writers kindly dubbed "Chutes And Ladders".  Riding the fortunes of a fantasy hockey team can be a lot like the original Milton Bradley game.  There are enough twists and turns to drive any normal person crazy.  So imagine what it is like for the average hockey fan who takes on a fantasy hockey league.
Take a look at even experts and beginners alike, what is the one thing in common with every fantasy league?  The answer is the ups and downs that go with every single league.  The first two weeks in leagues have been mind boggling so we now have some new questions to answer while dealing with the same familiar one.
The Crosby Question…….AGAIN?
When is Sidney Crosby going to return?
Crosby has been allowed to practice with contact.  This has been a story that every hockey person has been following to a variety of extents since the 2011 Winter Classic.  Thanks to many including fellow THW writer Mike Colligan, we have been a step ahead of the curve.
The best guess that has been currently projected is that Sidney Crosby may be back as soon as mid-November.  The issue of actual practice time is what potentially is pushing back Crosby's return date.  There are a couple windows for Crosby to get this "contact" needed.  Later this week is one such window and then November 9th and 10th is another important one as there is a big game on November 11th that could be a tentative return date.  Please stay tuned as we will provide more in the way of updates as progress ensues.
Production in a phone "Booth"?
The Vancouver Canucks and Florida Panthers completed a trade Saturday Night that will change the fantasy landscape at least a little bit.  Florida sent David Booth, Steven Reinprecht, and a third round draft pick (2013) to Vancouver for Marco Sturm and Mikael Samuelsson.  Fantasy hockey is all about a "Numbers Game" as TSN's Scott Cullen has frequently told us.  Reality dictates that, in this case, the numbers are more than meets the eye.
Booth's two biggest problems in Florida were injuries and ice time.  One had a relatively direct correlation to the other.  Add in the third variable, production, and you have a fantasy triangle that likely sent Booth out of town.  Now, Booth finds himself in a much better situation.  He will be on a line with Christopher Higgins and Ryan Kesler.  This will be a physical second line that also has some pretty considerable skill.  In case you were wondering, David Booth tips the scales at 6 foot 1 and 217 pounds.
His lack of production troubled many this year but it may have been his off ice and practice habits that did him in Florida.  We may never know but whatever the reason, Booth had one assist and was a -6 in the early going for the Panthers.  Ultimately Mason Raymond may replace Christopher Higgins when Raymond returns from injury which would create a second line that combines speed with power.  That could be a scenario to keenly keep an eye on.
Booth could have a ceiling of nine tenths to a full point a game provided he stays healthy.  That is a kind of upside that cannot be ignored.  In the meantime, here is a David Booth video flashing some of that upside.
From a Florida or Mikael Samuelsson standpoint, the forward would at least benefit from having a top 6 or even top line role with the Panthers.  There would be no more shuffling between lines one, two, and three.  The bad news is those times of pairing with the Sedin Twins are long gone.  Respectable numbers of about a half to three fifths of a point could be expected once Samuelsson recovers from a few "minor nicks".  As for Marco Sturm, he is the type of guy that maybe could provide a few points here and there but nothing compared to the 20 goal form he used to have.  While he is not a "fantasy zero", he is pretty close in a sense.
Beware the injuries……..
Sometimes we have said that there are certain players where you can see an injury coming from a mile away.  That even includes some players now that used to be practically indestructible.  The reality of every single fantasy hockey player is that even our "hometown players" or "favorite old reliable" is just not the same player anymore.
Injuries really do impact a team but they can almost devastate a team to utter ruin.  It happens every year and often early in the season as well.  What one does now goes a long way in determining the fate of a fantasy team.  Here aer a few injuries that might be ones to at least be vigilant about.
Heading into Week 3, there are definitely some injuries that have resurfaced while some others have healed enough to come off our list.  The problem becomes now is who to add on that is fantasy relevant.  Here is the new list.
Chris Pronger (Philadelphia Flyers) — More will be known on this on Tuesday but Pronger was high sticked in the face (eye area) by Mikhail Grabovski in the first period of the Flyers-Maple Leafs game tonight.  Pronger did not return and it was unknown at press time how long the defenseman would be out for.
Zbynek Michalek (Pittsburgh Penguins) — Michalek unfortunately injured a finger which now has been determined to be broken.  He will miss the next 4-6 weeks but will not require surgery.  The most important fantasy impact is the fact that Michalek is one of the best shot blockers in the league and yes he broke his finger diving to block a Rod Pelley shot in a 4-1 game.
Tyler Ennis (Buffalo Sabres) — Ennis was off to a slow start as it was and now it appears his season has rammed straight into another roadblock.  Coach Lindy Ruff noted that the injury is a week to week injury which leads us to believe it is a dreaded high ankle sprain.  Ennis had 0 points in seven games this year and will be put on your local IR very soon.  Do not expect to see him the rest of October for sure and probably longer.
James Reimer (Toronto Maple Leafs) — Briefly, Reimer missed Monday Night's Leafs-Flyers game after taking an elbow and is day to day.  He is expected to return by Wednesday to face the New York Rangers.  The whiplash injury which was inflicted by Brian Gionta is not expected to be lingering.
Martin Brodeur (New Jersey Devils) — The goaltender is someone we never thought would be on any type of list like this but that day has come.  In game number two of his season, Brodeur went out with what has been termed as a tweaked right shoulder.  As we update this to Week 3, Brodeur is traveling with the Devils to receive further treatment and so he can practice.
While he has been ruled out for Tuesday against the Los Angeles Kings, Brodeur may be ready to play at some point during the road trip or by next week.  His return is days to a week away fantasy fans.
Andy McDonald (St. Louis Blues) —This has to be considered a very scary proposition.  McDonald left Friday Night's game with a concussion against Dallas.  Considering, the several major concussions that McDonald has had in his career, there is a disturbing trend that he may not be long for this season or career so to speak.  When we talked to people around the Blues organization, there was no real timetable as to his return and that is our Week 3 update for the Center.
Drew Doughty (Los Angeles Kings) — The good news for Doughty owners is that his shoulder is healing.  He will miss Tuesday's game against New Jersey but could be back as soon as late week or the weekend.  That has to be very good news for Doughty owners considering how down and out he looked right after the initial contact.  Basically his Week 3 status is questionable but better than out.
Michael Sauer (New York Rangers) — This is clearly a case where Sauer is close to returning as the severe "sprain" in his shoulder.  There is a possibility that the defenseman could return as soon as the weekend, so keep an eye out on Twitter for the latest updates as to his Week 3 status.
There are other injuries but these are the ones so far that have the most fantasy value from Week 2.
Here are the ladders…….
These are for the players who have seen their values shoot up in Week 2.  Some are waiver wire pickups but most are not.  Week 2 is back to your normal standard seven day week.  Some have just continued to see their value skyrocket.  Here are our best…..
Jonathan Quick (Los Angeles Kings) — The reality is it could not get much better for the Kings goalie this October.  In three starts last week, Quick simply shut out St. Louis, Phoenix, and Dallas.  It was like a ho-hum week but three shutouts is impressive.  What is more impressive?  Well Quick is 5-0-1 with a 0.81 GAA and a .972 save percentage in October and looks to be on track to win our fantasy player of the month.
Tomas Vokoun (Washington Capitals) — Vokoun looked a little shaky early in Week 1 but since then has played much better.  Week 2 was a big one for the goalie who posted three wins, a 1.00 GAA, and a .968 save percentage.  Add in a shutout with a 7-1 win over the previously undefeated Detroit Red Wings and maybe it will work out for Vokoun and Washington after all.  The Capitals have an interesting Week 3 ahead but Vokoun appears to be content eating up all the starts.
Jason Spezza (Ottawa Senators) — One of the few bright spots in a dark Ottawa season has been the play of Jason Spezza.  He not only had seven points this week but had three goals as Ottawa won two of its three games.  Ottawa clearly has to play a more up tempo style because of its uncertain goaltending so expect more chances for Spezza in Week 3.

Nikolai Khabibulin (Edmonton Oilers) — Hey let us throw the Russian netminder a bone here as he gave up only 1 goal last week in two starts for the Oil.  He stopped 50 of 51 shots which was good for a .981 save percentage and a GAA of just above 0.50.  He is still "sharing" time with Devyn Dubnyk so he may only see one start in Week 3 but then again maybe not.

Phil Kessel (Toronto Maple Leafs) — Week 2 was not that much of a slump for Kessel aside from another one of "those games" against Boston.  Other than that, Kessel did well as he scored six points in four games last week.  Monday he scored a goal as well against Philadelphia so for now it is all engines ahead for the "Kessel Fantasy Train".
Dion Phaneuf (Toronto Maple Leafs) — Hey I remember this guy from his glory days in Calgary.  Phaneuf had six points in four games last week and looked like he was finally comfortable and having fun with Toronto.  The key point in all of this is the defenseman is hitting hard and putting up points on the scoreboard.  Week 3 and every week after will be a test for Phaneuf to see if you get the old Phaneuf or the Phaneuf from the last three years.

Let's slide down a few chutes……
Jaroslav Halak (St. Louis Blues) — It just keeps getting more and more ugly for the almost benched goaltender for the Blues.  Brian Elliott has won a couple starts and when you give up three or more goals in three straight appearances, that is a problem.  These are not good times in St. Louis and really here is a goalie that should be on your bench instead of racking up losses.  Better yet, you may want to even consider dropping him outright.

Craig Anderson (Ottawa Senators) — So Anderson is with us for a second week in a row despite having two wins for Week 2.  The problem is one of those wins came because of a Milan Michalek miracle and the other was against Winnipeg.  That third game was a 40 minute audition for the bench.  Anderson may turn it around but then again Ottawa is likely not to do so.
Ondrej Pavelec (Winnipeg Jets) — We almost slipped and said Atlanta but giving up eight goals in three starts does not sound bad until you one looks deeper into said numbers.  0-1-1 in those three starts was bad but giving up two goals on five shots in the last appearance was disheartening to every Pavelec owner.  It was like a kick to the groin over and over again.  He did not have one save percentage above .900 this week and Week 3 does not look very promising either.  Winnipeg has a problem and it does not look like it will get any better.
Adam Larsson (New Jersey Devils) — This is cold but he has no points in two and a half weeks which is a bad sign for a team who needed a mobile defenseman who could get some points.  He has had his chances (10 SOG) but Larsson has nothing to show for it.  Zero is zero no matter how you slice this and ATOI (Average Time On Ice) and blocked shots are about the only things  that keep Larsson on fantasy teams out there.  It really could get ugly if points do not come soon.

Tyler Ennis (Buffalo Sabres) — Simply Ennis is now done on a week to week basis and with zero points, he has really struggled mightily after a near 50 point season last year.  The ankle sprain is a high ankle sprain so Ennis owners will have to put him on the IR.   Basically there are better options and we strongly advise you consider them at the moment.

Well that wraps up week 2 ladies and gentlemen.  Now is the time to ask questions because every week from here on out until the playoffs is just seven days.  Finally, next week we will introduce some "happy returns" as well.  Good luck and hopefully your Week 3 is a winner.