Still suffering from the McDavid injury blues? You don't have to own the young Oilers forward to be impacted when it comes to your fantasy team. In fact, fantasy owners with any Oilers might be questioning their next move when it comes to their Edmonton players.
Don't panic. It's not game over for every Oilers player.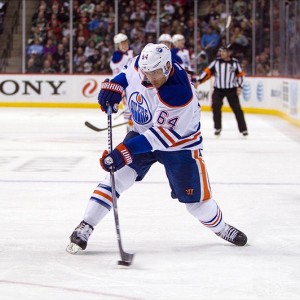 "The reality is, he had 11 points in eight games heading into [the game he was injured in] and he single-handedly revived Nail Yakupov's career and had Benoit Pouliot looking at career highs," wrote the author of this Dobber Hockey article.
"His linemates will obviously be hurt by this. Yakupov was on pace for 63 points. I would be surprised if he topped 50 now," continues the article. "All 10 of his points came with McDavid on the ice. I think Pouliot would have topped 50 points for the first time in his career and now I wonder if he'll get to 40."
While it will certainly take roughly 10 points off the projected season stats of his former linemates, owners of other Edmonton players shouldn't be too worried.
Fantasy Advice: Stick With the Oilers
Jordan Eberle is on the mend and likely returning to the lineup soon. Taylor Hall is in a scoring groove and Leon Draisaitl's been nothing but unstoppable since being called up to the NHL again.
Still wondering what to do with Yakupov and Pouliot? The answer to that might be a little tougher. Depending on the type of pool you're in and your roster size, I'd recommend holding onto these two.
If all goes well, McDavid could be back in seven to eight weeks and play a role in reigniting the success of his linemates. That being said, it wouldn't hurt to keep an eye on both players and see how they react to life without the phenom. Either way, holding onto Yakupov and Pouliot will likely be a better midseason addition than anyone you'll find on waivers to replace them.
---
Now, if you're looking to replace McDavid or his afore mentioned linemates, there are other options out there. But be warned.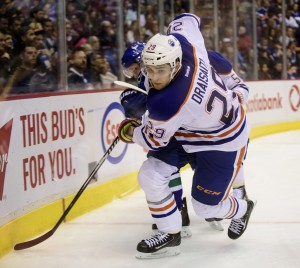 "Replacing McDavid, and potentially his former linemates' production, could be challenging," writes Steve Laidlaw.
The availability of some of the players listed by Laidlaw will obviously depend on the depth of your league, but there are centres flying under the radar. Some are simply on hot streaks while others could continue to impress – at least until McDavid's return.
Fantasy Advice: Look For a Band-Aid Option
You can't run long with McDavid positioned in your lineup. So it's time to find that band-aid solution – someone or some players that can fill the hole until the star Oiler returns to the ice.
Laidlaw presents numerous options in teammate Leon Draisaitl who remains unowned in the majority of leagues. But it could be someone like Nazem Kadri or Mikko Koivu – two players flying under the radar – that could be your best options.
Still, if your league is even deeper than that, you might be looking at some less enticing options. The choice is (obviously) yours, but the likelihood of you remaining near the top of your league with McDavid in your lineup is next to none.
For more fantasy news, check out THW's fantasy homepage or follow Andrew on Twitter at @AndrewGForbes.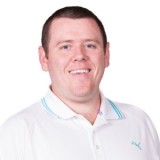 Andrew is in his 8th year reporting for The Hockey Writers covering the Toronto Maple Leafs. He began his broadcasting with CBC's Hockey Night in Canada team as well as being part of their coverage of the 2014 Winter Olympic Games in Sochi. He's the former play-by-play voice of the London Jr. Knights for Rogers TV and currently hosts the Sticks in the 6ix podcast. You can follow him on Twitter at @AndrewGForbes.