The toughest thing about this time of year is this. Turkey is just a few weeks away. Some enjoy the Thanksgiving, Christmas, New Years turkey triple. So while you get ready for the NHL season to crank up in coverage, there is always room for those fantasy hockey performances that make you cringe in horrible ways.
Now, every week until 2015, there will be at least one turkey article a week. Get those gobbles ready everyone and we promise to bring you the players that have absolutely sandbagged your team. Are you ready? Let's go!
Fantasy Hockey Forward Turkey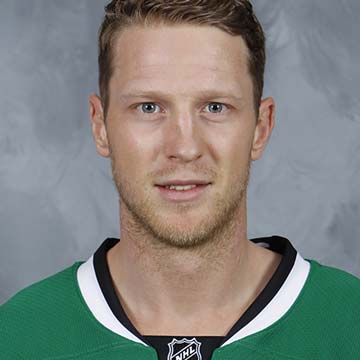 Ales Hemsky — RW — Dallas Stars
Have you seen me? If you have, please call the Dallas Police Department. Hemsky has just one point in 14 games. That is right. He has just ONE POINT! Ales Hemsky basically has gone from the first to the fourth line. He has gone from top six threat to pariah. It truly has been the ugliest fantasy start I can remember in a long time for a top six player. How bad has it really been? This bad!
Ales Hemsky meet this turkey. pic.twitter.com/bk5bQ9z1YA

— Chris Wassel (@ChrisWasselDFS) November 9, 2014
Again, Hemsky just looks like a complete and utter mismatch for the team he is playing for. At least Jason Spezza and Ales Hemsky had chemistry last year. This year, Spezza is mostly on the first line and flourishing while Hemsky has just twisted in the wind. Dallas is paying him four million and I am sure fantasy hockey owners really thought they were getting a steal. So far, the joke has been on everyone as the winger has done less than nothing to an extent. Did we mention his -7? Yes, that just rubs more salt into the gaping wound.
If you are still holding on to him, I guess the only thing you can really hope for is a trade perhaps because barring a huge 180, I cannot see Hemsky turning it around very quickly. He is firmly in the Lindy Ruff doghouse.
A Turkey Of A Defenseman
Christian Ehrhoff — Pittsburgh Penguins
Again this is another case where it just has not gone accoring to plan. Christian Ehrhoff has four assists in 13 games and only one point on the man advantage. For a team that is converting at over a 35% connect rate, that is unfathomable. Now he is a +8 with 21 shots on goal but let's be honest, you probably expected eight or nine points from Ehrhoff right now.
Christian Ehrhoff has been on the ice for 10 even strength goals scored and only two even-strength goals against through the season thus far

— Jesse Marshall (@jmarshfof) November 10, 2014
Please keep in mind, things could change but right now, the points make him a turkey. We considered Jacob Trouba also with his three points and a -1 in the early going. It was a lot closer than people think. The Ehrhoff pick was more of a "based on free agency and expectation". Sometimes it just has to be that way.
Goalie Gobblers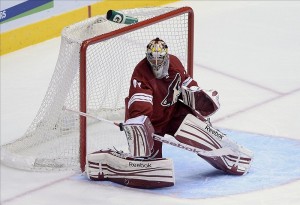 Mike Smith — Arizona Coyotes
It has been a nightmare season for Mike Smith and the Arizona Coyotes. Things have just not gone well and seemingly do not look like they will get much better. Even Cam Ward has rebounded in Carolina and yet Smith just is having a rather tough time with an .897 save percentage, a 4-7 record, and a goals against over three (3.22). In fairness, the goalie is facing just over 30 shots a night but then again Smith has seen worse loads and handled it. For some reason, it is not working out in the early going. However, his last start might have been a sign?
#Coyotes goalie Smith looks to ride good vibes http://t.co/9dChpgyfC7 via @azcentral

— Sarah McLellan (@sarah__mclellan) November 9, 2014
I do not know if one start will become a trend but even Cam Ward turned a disastrous start into what is considered respectable. Smith is not that bad of a goalie. However, can he bounce back in a division where Arizona does not quite have the guns? Something tells me no he is still a fantasy hockey turkey right now.
Simply a hockey writer who is a jack of all trades. No question is too big or too small and in fantasy hockey there is no such thing as a stupid question. Now a proud, accredited member of the FSWA. I am also a New Jersey Devils lead writer, prospects writer, humorist, and so much more. You can find me on Twitter at @ChrisWasselDFS