Buying or selling? It's basically decision time.
Four weeks into the fantasy season, you should have a pretty good idea where your team stands — and how it stacks up against the competition, especially if you're in a head-to-head league.
Chances are you've already faced off against an anticipated title favourite as well as a presumed bottom feeder. How did you fare? Did you give the favourite a run for their money? Was luck involved? Or did you barely beat the bottom feeder? Maybe you are the favourite or the bottom feeder?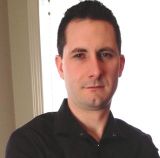 Those answers, if being truthful to yourself, should help determine your next move — and, ultimately, your course of action for the rest of the season. This looming all-important decision, of course, is more so pertinent to keeper leagues.
Assuming your regular season features a 20- to 22-week schedule, which is standard, we are fast approaching the quarter-pole. By now, you should be leaning one way or the other — buying or selling? If you're still on the fence, give it another week or two to further test the waters rather than wade in the wrong direction. Be conscious of your schedule — whether it has been "tough" or "easy" to this point — and be aware of what lies ahead. Will it get tougher? Or easier?
Whatever you do, don't wait too long or you'll end up in no-man's land — stuck in the middle of the pack for much of the season. Not good enough to compete with the title favourites who loaded up as early buyers, but not bad enough to land a lottery pick either. Those hand-sitting teams typically back into the playoffs only to be brushed aside sooner than later.
Nobody wants to give up after only a month. Throwing in the towel is never fun ­ — well, unless you are a prospect junkie with the seller's prize being Connor McDavid or Jack Eichel. If ever there was a year to tank, this would be the one. That is no secret, though, and you may end up with just as much competition at that end of the standings.
Personally, I've always preferred to give my teams a five-week evaluation period to monitor performance and feel out the competition — with this being the fifth week. That is, unless something blatantly obvious presents itself in the meantime, or somebody else jumps the gun — one way or the other — to accelerate that process, thus prompting a chain reaction. The latter often comes to fruition because fantasy general managers tend to be trigger happy in comparison to their NHL counterparts. Wheeling and dealing is a big part of the entertainment value, and nobody's livelihood depends on the outcome of their trades, so high-risk, high-reward blockbusters are much more prevalent in fantasy hockey. Those kind of deals do shift the balance of power and force others to adjust accordingly. Once they start happening, and the dominos start falling, you'll need to make up your mind in a hurry — buying or selling?
Now for the part you've all been waiting for — the part where I bring everybody up to speed on my teams. It turns out, I'm buying in one league — at least for now — and sitting tight in the other. I'd be selling in that one, but I foolishly traded away my own first-round pick to acquire Kari Lehtonen, leaving me between a rock and a hard place. More on that league's limbo situation in the weeks to come. It's basically a bunch of what-ifs for the time being.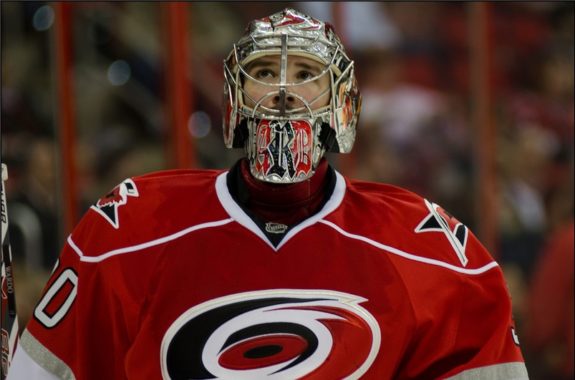 Becoming a buyer wasn't necessarily the plan from Day 1. I was torn coming into the season but knew that would be my preferred route if and when the opportunity arose. I had Sidney Crosby, Tyler Seguin, Taylor Hall and Oliver Ekman-Larsson all on expiring contracts — Seguin and Ekman-Larsson at discount salaries — so I wanted to make one last run with them. On the flip side, I realized the return for some of the game's biggest stars could stock my prospect pool for the foreseeable future.
If I got off to a good start, winning at least three of the first five weeks, I would buy. If I got off to a bad start, losing three of five, I would sell. That was my thought — simple enough. Or not . . .
The schedule-maker didn't do my team any favours, pitting me against four of the stronger teams (on paper) out of the gate. Not the four strongest per se, but four of the teams I had ranked in my pre-season Top 10 for this 20-team league, including the three-time reigning regular-season champion. My team would have its work cut out, but would also have a good measuring stick going forward.
My weakness was evident from the outset. I had no goaltending, not after losing Jonathan Quick to an expiring contract after last season. I couldn't afford to buy him back — or any respectable replacements — so I ended up with Niklas Backstrom, Viktor Fasth and Martin Brodeur between the pipes. Even though goalies only account for 2 of 10 scoring categories — Wins and Save Percentage — that trio clearly wasn't going to get the job done. No way I was contending with those bums.
My trio as of today? Antti Niemi, Craig Anderson and Cam Ward, with Brodeur still waiting in the wings just in case he signs before my patience wears out in the next week or two.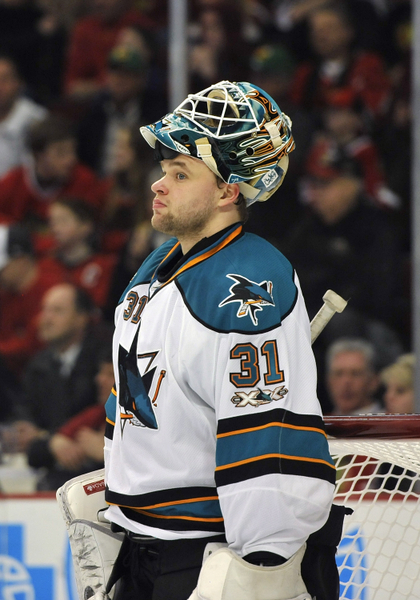 I turned my weakness into a strength — this new trio ranks near the top five league-wide — but they didn't come cheap.
I wasted no time acquiring Ward midway through Week 1 in exchange for Backstrom, Andrew Cogliano, forward prospect Greg Carey (Arizona) and my third-round pick in 2015. Until this weekend, when Ward won twice in less than 24 hours, including his first shutout since 2012, that deal wasn't looking too great. It looked even worse considering Ward still has a guaranteed year left on his contract and would need to be bought out at the cost of an additional 2016 third-round pick in order to be cut loose following this season. But I've always been a big believer in Ward, so here's hoping he can build on this confidence boost and become fantasy relevant again.
With Ward struggling through 3 weeks and with Fasth temporarily sidelined by an injury, my goaltending was in shambles again. Scott Darling, a stopgap waiver-wire claim and Chicago call-up, helped stem the tide a bit, but with no news on Brodeur, I felt the need to make another move. I had lost 6-3-1 in Week 1, 6-4-0 to the defending champ in Week 2 and had to claw tooth and nail to get a 5-5-0 tie in Week 3. I was near the bottom of the standings and facing another powerhouse in Week 4. Hit with a lopsided loss there — 7-3-0 or worse — and it was probably game over.
I wouldn't say I hit the panic button, but I started kicking tires on all sorts of goaltending options. I've never been a huge fan of Niemi or Anderson, and both could be supplanted this season by Alex Stalock and Robin Lehner, respectively. They wouldn't have been my first choices, but beggars couldn't be choosers in this case. So, when a perennial contender who had gotten off to an even worse start decided to pull the plug and put his goalies on the block, I couldn't resist the temptation. He had announced his intentions to sell in the early portion of Week 4, so that much was established. He'd want future assets, not present impact players, in return. It was also a given that several rival wannabe buyers would be in the running for Niemi, including my Week 4 opponent who was backstopped by just Darcy Kuemper and Jhonas Enroth.
I needed to act quickly and not peddle my B-offer. If I missed the boat on those two, or even one of them, it didn't look promising for another starter to be made available for at least a couple more weeks. By then, I'd be in sell mode too with the way things were playing out. I opened negotiations by making it known that I wanted both, not just one, because I was afraid of overpaying for the one that winds up losing his starting job. Or if the one I got was to get hurt, I'd be hooped again. I needed both to limit those inherent risks, and I was willing to pay the price.
What price? The package was going to start with Brandon Saad, an underachieving guy who I really like but who needs a contract extension after this season, and David Savard, a super cheap player on a fresh three-year contract. The return would also have to include four key future assets in my 2015 second-round pick, plus prospects Nikolay Goldobin, Joel Armia and Oscar Klefbom, a trio of former first-rounders. I would add some filler in Fasth and waiver dud Scott Clemmensen to plug his vacant goalie holes, and throw-in Dmitry Orlov for good measure. A 9-for-2 seemed to be an overpayment already, but I was willing to go those extremes.
He was fielding other offers all the while and yet to propose a counter. I sweetened the pot ever so slightly by adding my waiver signing — we get to sign one waiver pick-up per year to an entry-level contract — but he drove a hard bargain. Finally, after steady back-and-forth text message exchanges, he was prepared to take my offer if I was prepared to toss in Anaheim defence prospect Marcus Pettersson, making it an 11-for-2. I felt that was really pushing it, but I wasn't going to let Pettersson be a deadlbreaker for me, especially not if Niemi was going to be starting against me on Saturday night. It sure sounded like that would've been the case, with my Week 4 opponent dangling the next-best offer, so I bit the bullet and finalized the trade on Friday evening.
As it turned out, Niemi was the difference, backstopping San Jose to a 3-1 win over the New York Islanders on Saturday and, combined with Ward's shutout, backstopping me to a 5-4-1 victory in Week 4. It's always nice when your deals pay immediate dividends.
Now I just have to find a way to offset losing Hall for the next 2 to 4 weeks with a knee injury suffered on Saturday. That might mean parting with Nikita Scherbak, Colton Sissons and my 2015 first-round pick now that I'm officially a buyer. Yikes!
Larry Fisher is a sports reporter for The Daily Courier in Kelowna, British Columbia, Canada. Follow him on Twitter: @LarryFisher_KDC.