Fantasy hockey is all about playing the odds and taking calculated risks. Yet, sometimes you have to throw caution to the wind and just go with your gut.
I did exactly that this past weekend, making a blockbuster trade for — drum roll — Cam Ward.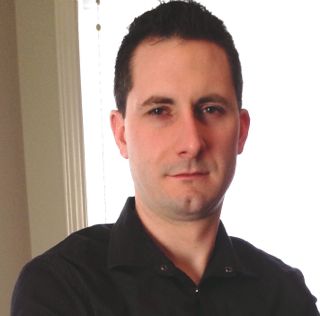 Call me crazy, but I've always been a fan and still think he's capable of carving out a respectable season and career going forward. He's only 30 years old and this is a keeper league — he has another year remaining on his fantasy contract past this season — so I'm hopeful this will be a longer-term investment and not a move that blows up in my face and forces an off-season buyout.
It could really go either way, and Ward's value is likely at an all-time low with more pessimists than optimists on the outside looking in. Of all the goalies to acquire, Ward's name wouldn't come to mind for many fantasy players or hockey fans for that matter.
The haters, of which there are plenty, will point out he's been injury prone in recent years, hasn't been dominant since backstopping the Carolina Hurricanes to the 2006 Stanley Cup and now finds himself playing for arguably the NHL's worst team, still in Raleigh, N.C. That's not to mention his real-life contract is even more dreadful than his current fantasy extension, which pays him $20 on a $250 salary cap for 20 players. His cap hit is just slightly above average, accounting for 8 per cent of my team's total budget.
The Hurricanes are "stuck" paying him $6.7 million this season and $6.8 million next season to finish off a six-year deal that has averaged $6.3 million since 2010. This year, Ward will earn just over 10 per cent of Carolina's $66.2 million payroll.
Either way, that's a contract most teams wouldn't touch with a 10-foot pole. In fact, the vast majority of general managers would prefer Ward's platoon partner, Anton Khudobin, a 28-year-old earning an average of $2.25 million on a two-year deal (3.4 per cent) and just $5 on the second of a three-year contract in my keeper league (2 per cent).
That is assuming, of course, that Ward won't bounce back and rediscover the form that had him a bona fide top-10 starter and a fantasy target on draft day. It's never a bad idea to buy low, if you truly believe the player is capable of rebounding — and, yes, I still have faith in Ward, blind as it may be. In saying so, by no means am I suggesting you follow my lead and deal for him in your league, not unless you are a fellow believer and I know I'm in the minority there. So buying beware on Ward: He's certainly a high-risk type and the reward may not be all that high considering Carolina is sure to lose more than it wins. For my team, I had a goaltending dilemma that needed immediate attention — think desperate times call for desperate measures — and this early in the season, nobody was in sell mode (thankfully in the big picture), and there weren't many starting goalies (or potential starters) available on the trade block in our league. I kicked tires and tested waters on a handful of other guys, but Ward was seemingly as good as it got as of today.
Some peers felt I overpaid based on Ward's current stature, but I felt the price was right providing he emerges as Carolina's go-to guy, and thus my go-to guy. The cost was two cheaper roster players in Niklas Backstrom ($1) — Minnesota goalie, not Washington centre — and Andrew Cogliano ($2), plus two future assets in Arizona Coyotes forward prospect Greg Carey and a third-round pick in our 2015 rookie draft. Should Ward fail to live up to my expectations and require a buyout, I would also then forfeit my 2016 third-round pick as compensation.
With Darcy Kuemper's back-to-back shutouts to start the season, I figured Backstrom's opportunities would be limited, at least in the near future, although I can't argue Minnesota is a much better team than Carolina, which means Backstrom should at least win his share of the starts. That is meaningful in a league with only two categories for goalies — Wins and Save Percentage — but I felt more confident in Ward because he's younger and the 36-year-old Backstrom has missed even more games to injury (or at least played fewer games) over the last three seasons, with Ward making 115 appearances to Backstrom's 112.
I'm getting the impression that new Hurricanes coach Bill Peters is favouring Ward as his potential starter, and Ward is accustomed to handling a heavy workload when healthy, so he could be relied upon heavily if (hopefully when) he gets the hot hand again.
http://youtu.be/ucQ-ZA4kMJs?t=17s
My forward depth was strong enough that I could afford to part with Cogliano, while Carey was a throw-in after I wrongfully predicted he'd be this year's Reilly Smith. A Hobey Baker finalist, who finished second only to Calgary Flames hot-shot rookie Johnny Gaudreau among NCAA scoring leaders last season, Carey barely got a sniff during Arizona's training camp before getting sent down to the AHL. The 2015 third-rounder should be in the 50 to 60 range.
Time will tell how this trade pans out, but 48 hours later, I still like it at face value and would make it again as of right now. I may like it a little more or a little less depending on Ward's debut for my team tonight, against the equally awful Buffalo Sabres. Carolina is missing its top three forwards in the Staal brothers, Eric and Jordan, plus Jeff Skinner, but Buffalo doesn't have any forwards of their calibre to begin with. Here's hoping for a low-scoring game, with Ward stealing a win for the Hurricanes (and me), which would be their first of the season after opening with two losses in getting swept by the upstart New York Islanders in a weekend home-and-home set. Ward started Friday's home opener, allowing five goals on 26 shots although Peters didn't blame him for the 5-3 defeat, while Khudobin didn't fare much better in in Saturday's rematch, stopping 27 of 31 shots in falling 4-3.
I also have Edmonton's Viktor Fasth ($1) starting tonight in a tough test at Los Angeles against the defending Stanley Cup champion Kings. It'll be a battle of banged-up teams with the hosts missing forward Marian Gaborik, while the visiting Oilers are without top centre Ryan Nugent-Hopkins (also on my team) and first-line winger Jordan Eberle, plus defenceman Jeff Petry. The odds-makers will be siding with the Kings (for obvious reasons), but Fasth was impressive in his season debut despite dropping a 5-4 shootout decision to the Vancouver Canucks on Saturday night.
I would normally bench Fasth for this contest, but the Kings aren't typically a high-scoring team and my opponent has Carey Price, who was lit up and yanked in Montreal's 7-1 loss to Tampa Bay on Monday. So bad stats won't necessarily kill me tonight, and if I can somehow get a win from Ward or Fasth, then I'll have a head start in our matchup. Our league requires a minimum of two starts for your goalie stats to count, otherwise you forfeit both categories as I did last week when Backstrom never played. It will be a relief to have that concern lifted after tonight — for better or worse.
Larry Fisher is a sports reporter for The Daily Courier in Kelowna, British Columbia, Canada. Follow him on Twitter: @LarryFisher_KDC.