With what already appears to be another long season in Buffalo, fans can't help think about the team's stockpile of prospects and drafts picks and what some of those draft picks may turn into. Among the current prospects, Mikhail Grigorenko, Rasmus Ristolainen, Nikita Zadorov and Sam Reinhart are the usual talked about youngsters. However, another first-round draft pick seems to be forgotten about – Joel Armia.
Failing to Meet Expectations?
One of the reasons why Armia has seemed to have fallen off of the map is because he hasn't been progressing as quickly as some may have expected. He was drafted in 2011 and has been playing professional hockey in Finland's Liiga since 2010, so he was expected to be "NHL ready" faster than the typical prospect coming up through the junior hockey ranks.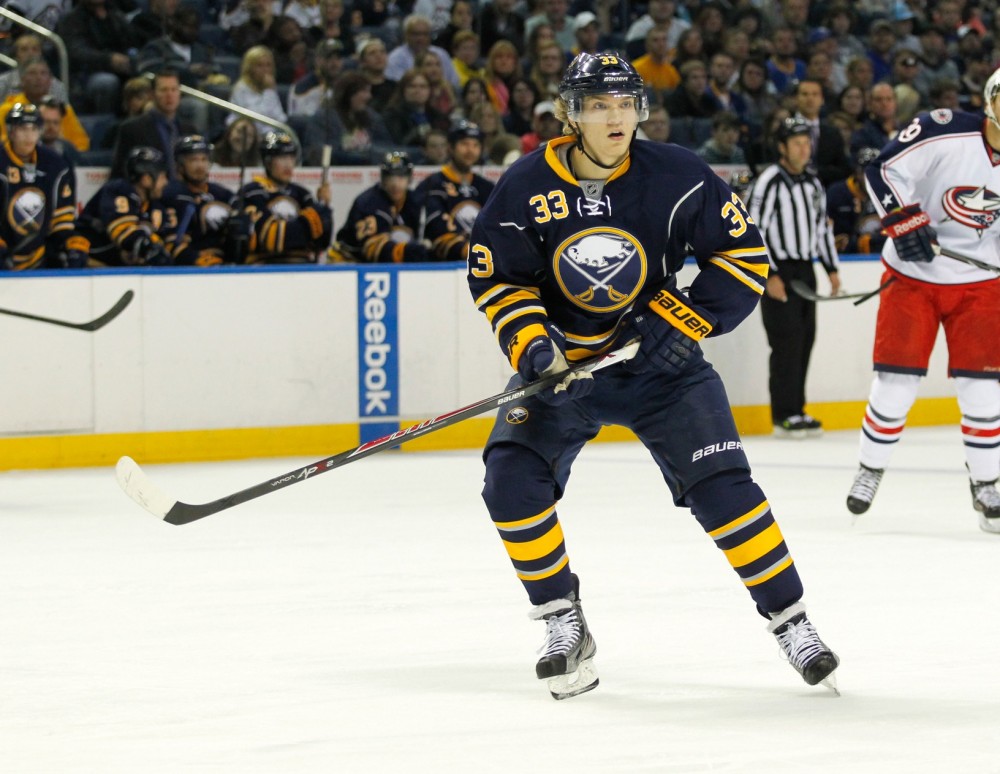 Compound that with the fact that other prospects seemed to have passed him on the depth chart: Reinhart, Zemgus Girgensons, Grigorenko and Johan Larsson, and you can see why some fans are disappointed. As a matter of fact, Armia was one of the first prospects to be cut from the preseason roster and sent to Rochester. He was considered to be the big, strong, talented power forward that has been missing from the Sabres roster for many years, but has yet to fill that role.
Still Plenty of Upside
It isn's quite time to right off Armia just yet. During this year's Traverse City tournament, the 21-year-old Finn was one of the standout prospects, showing that he's a step ahead of other young players. He's also made headlines with his start in Rochester, with this flashy penalty-shot goal.
It seems that he is carrying over momentum from a strong finish last year with the Americans. During the team's brief postseason run, he was one of their best players. In five games, he posted three goals and three assists, while clearly looking like one of the most dominant players on the ice. He's never shied away from big moments. His other best performances have come during the World Junior Championship. During the 2012 WJC, he averaged a point per game, only to be bested by his commanding performance at the 2013 edition, where he posted a goal and an assist per game.
As the above highlight and his strong showing in Traverse City proves, he's off to a fast start this year.
While it can be argued that Armia should've been more polished than other prospects because of his pro experience, he's also overcoming the obstacle of learning how to adapt to the North American style of hockey. Playing in Finland, he was accustomed to a larger ice rink, giving him more space to operate. That, along with a more finesse style of play, created a high learning curve for the forward as he searches for his comfort zone within the more physical game he must play on a nightly basis.
The Blue and Gold faithful may be looking ahead and pining for the likes of Connor McDavid and Jack Eichel, while envisioning what kind of player Reinhart will become, but Armia shouldn't be forgotten when thinking about the future. Maybe the Finn never becomes a 40-goal scorer, but he's got all the tools to be a very productive full-time NHLer.