Pennsylvania residents will have another option to watch professional hockey in their home state when the Federal Hockey League sets up shop in the city of Williamsport this fall.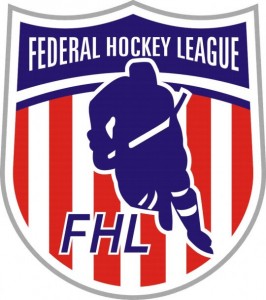 The new team will be known as the Williamsport Outlaws and come to Pennsylvania from New Jersey, where they were called the New Jersey Outlaws. The New Jersey-based squad won the FHL championship, known as the Commissioner's Cup, in their first year in the league.
The Federal Hockey League is a minor hockey league that has been operating since 2010. During the 2011-12 season, it had six teams mostly based in the northeastern United States. However, the Danville Dashers club was based in Illinois, and an expansion team in Ohio will come into the league in the 2012-13 campaign.
According to reports, Williamsport has been hoping to build an ice arena and get a professional hockey team for several years. The city's mayor, Gabriel J. Campana, feels the city's acquisition of the Outlaws will bring them one step closer to their goal.
The Outlaws will play 30 home games at a new outdoor ice rink at Bowman Field in Williamsport. The stadium is home to the Williamsport Crosscutters of the New York Penn League; the Crosscutters are the single-A affiliate of the Philadelphia Phillies. Seating capacity is about 4,200, and team officials hope to draw 2,000 fans to each home game.
Alison is currently covering the Wilkes-Barre/Scranton Penguins of the AHL for The Hockey Writers after writing about the NHL's New Jersey Devils from 2011-2012. She is currently employed for the fast growing sports website Bleacher Report as a quality editor and hopes to one day have a media relations career with a professional hockey team. Follow her on Twitter @AlisonM_110.