Calgary Flames fans are upset. There is no getting around that. Many wanted and expected change this offseason, and very little happened. However, that apparently wasn't for lack of trying.
Related: Flames Risk Losing Matthew Philipps if He Doesn't Make NHL Roster
Appearing on The Jeff Marek Show on Monday, Elliotte Friedman spoke on Jack Eichel and his situation with the Buffalo Sabres. While doing so, he mentioned that Flames general manager Brad Treliving put in some serious effort to acquire the 24-year-old this summer.
"One of the teams that we knew was really big into (acquiring Eichel) was Calgary," Friedman said. "Calgary really tried. And not once did anybody say to me 'he wouldn't go to Calgary.'"
When Treliving spoke to the media at the start of training camp, you could hear the frustration in his voice when he discussed not being very active in the trade market this summer. He even got defensive at certain points, saying fans don't understand that making trades at the NHL level is not like making them in fantasy hockey. Perhaps this situation is what he was alluding to, as a large group of Flames fans were quite vocal about wanting Eichel on the team.
Flames Still Considering Moves
This situation between Eichel and the Sabres is a complete mess. At this point, the team is still not budging on allowing their former captain to get the surgery he wants on his neck. This means that if/when he is traded, he will still not play right away as he will need the procedure done. The best case for him would have been getting dealt early in the summer and going under the knife right away to be ready for the start of the 2021-22 season.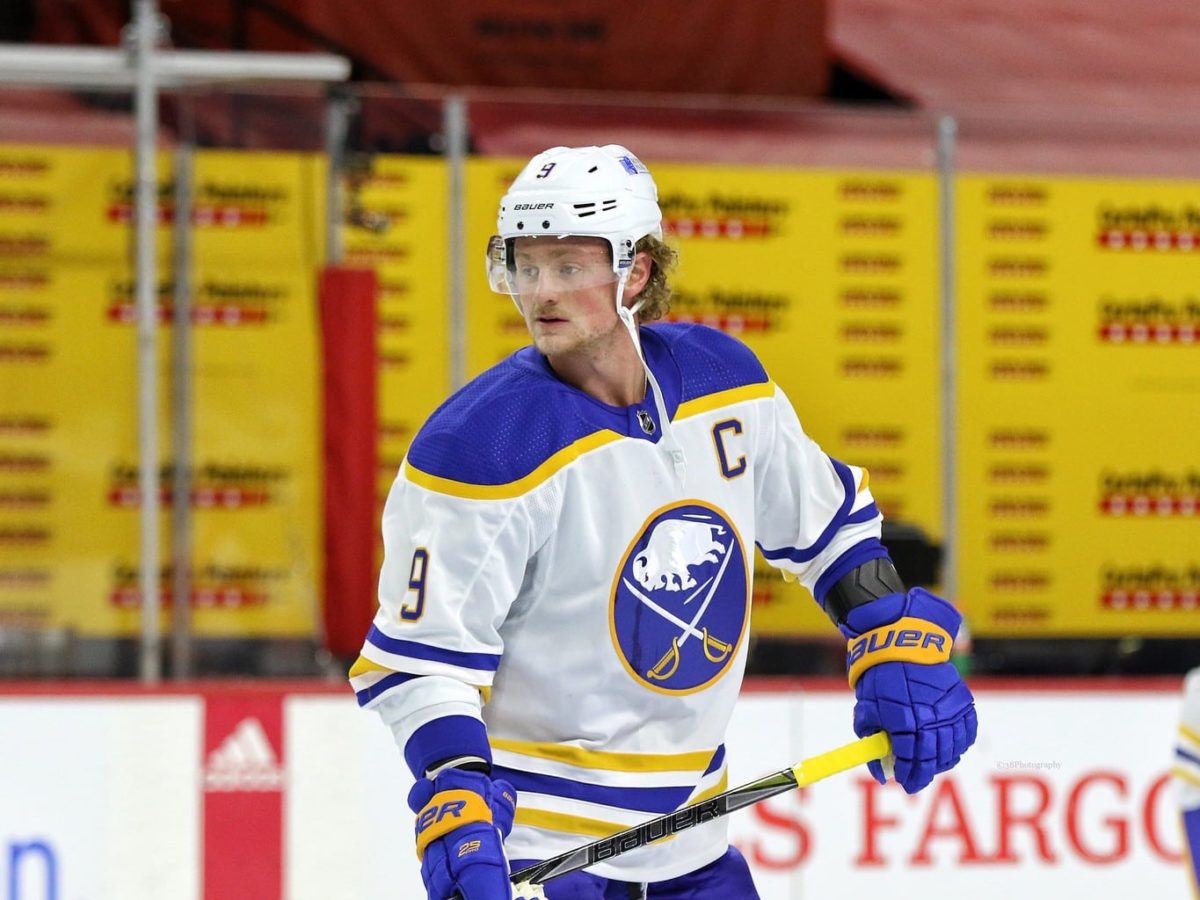 Now that won't happen, though that doesn't mean teams still aren't interested. Friedman said earlier during the podcast there are several teams still open to acquiring Eichel, though he didn't allude to who those teams were. Interestingly enough, when speaking with the media a few weeks ago, Treliving made it clear that he is not opposed to making moves to improve his team.
"We started training camp today, but that doesn't necessarily mean we aren't trying to make the team better," Treliving told reporters. "Obviously, we want to get a look at this group as we go through training camp and see where we're at, but that doesn't stop us from trying to see if there are ways to make the team better."
Eichel Currently Not a Fit
I'm sure most Flames fans would agree that right now is not the time to make a move for Eichel. With the 2021-22 season roughly a week away from beginning, Treliving may as well see what he has in this current group, one that could very well sneak into the playoffs thanks to being in a weak division. A move for Eichel would require parting ways with at least one and possibly multiple roster players, which would hurt the current team in a big way.
However, most suitors for Eichel at this point, aside from the Anaheim Ducks, are in a similar spot to the Flames. It doesn't seem likely that any of them would be willing to move roster players for a guy who won't be able to play for some time, at least not until they can see how their group starts the 2021-22 season.
Again, trading for Eichel doesn't seem logical for the Flames right now, but what if their current team struggles to begin the season? Treliving is undoubtedly on the hot seat right now, and if this team fails, it could very well mean his job. If this team is well outside the playoff mark in the early new year, perhaps he then decides to make a blockbuster trade with the Sabres to generate excitement for the future and save his job in the process.
Eichel's Injury May Not Be a Major Concern
Some fans have been vocal about the fact they don't want Eichel on this team. They point to things such as his losing history and the fact that there are concerns over his current injury. The first point seems quite unfair, given that he was drafted to an organization that, putting it frankly, has been a tire fire since he arrived. The other point regarding his injury is certainly more fair but may not be as severe as some think.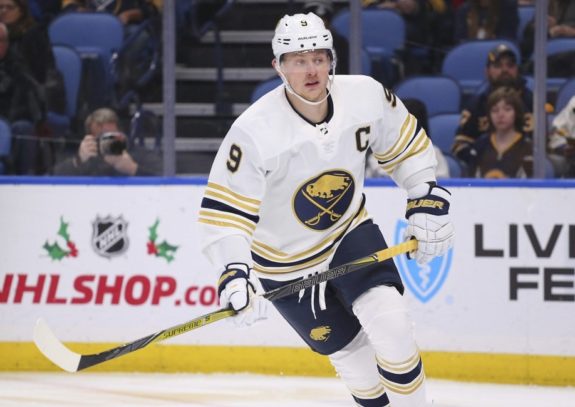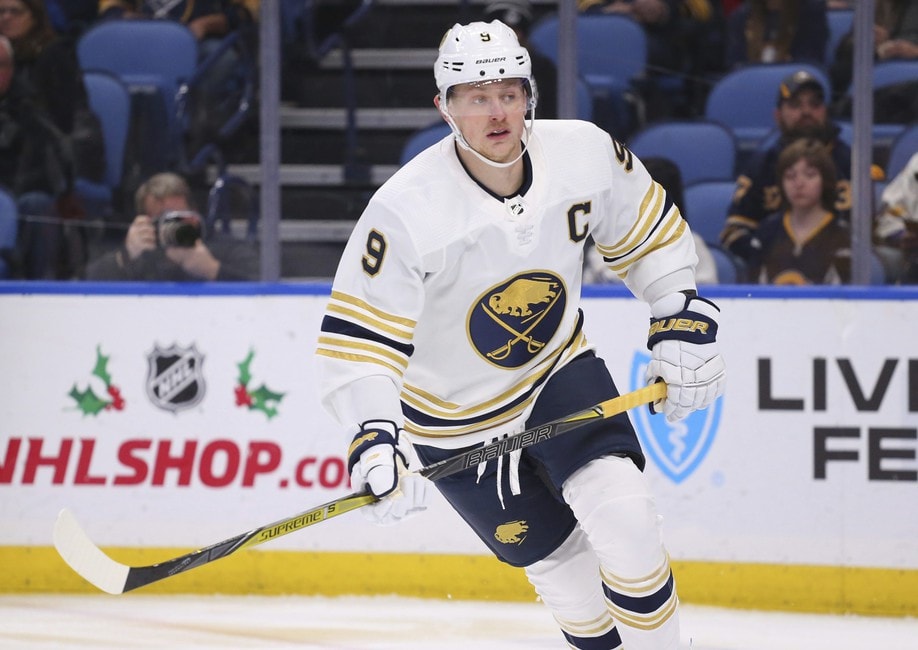 Earlier this summer, Friedman had Dr. Chad Prusmack on his 32 Thoughts Podcast. Dr. Prusmack explained in detail the procedure Eichel wants versus what the Sabres want and made a strong case for the star forward. While the most prominent point was that Eichel's preferred surgery would keep him healthier in the long-term, as the one the team wants could result in more surgeries down the road once his playing career is over. The alternative, which Eichel wants, is likely a one-and-done scenario.
The more interesting point for the fans, however, is the timetable. According to Dr. Prusmack, the route Eichel wants to go would allow him to be back skating in six weeks and likely taking contact after eight, whereas the Sabres preferred method would keep him out for six to nine months. Some may still disagree about trading for him, but hearing this interview may warm them up to it a little more.
Tough to Fault Treliving Here
As mentioned earlier, many fans, myself included, are upset with Treliving and the work, or lack thereof, he has done with the team this offseason. However, after hearing what Friedman said regarding how hard the Flames tried to acquire Eichel this offseason, it should take at least some of the blame off. Should he still have done something else to change the core? Absolutely he should have, but as he alluded to weeks ago, trading players is much more complicated than we realize. Perhaps there indeed was nothing he could have done this summer.
---
---
Colton Pankiw is a former Jr. A hockey player who now provides his knowledge of the game through writing. He's been a very active and reliable source for nearly two years at The Hockey Writers. He is a credentialed writer for the Calgary Flames but also does features on other teams throughout the league. Other writing contributions include: Oil On Whyte, NHLtradetalk.com, and Markerzone.com. Colton is also a co-host of both Oilers Overtime and Flames Faceoff podcasts. Any interview requests or content info can be made through him on Twitter. Take a look at his work here.