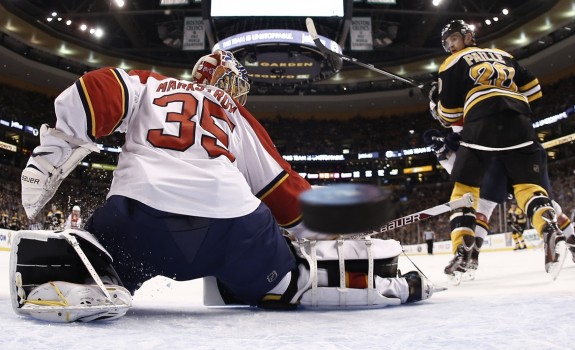 Ultimately, the past season was a rather lackluster one for the Florida Panthers, but I don't believe I would call it a failure just yet.
Looking back, there's something positive that can be taken from this season to satisfy all of the different groups of optimists/pessimists/pundits/loyal fans/etc. For instance, there's the #2 overall draft spot – hardly a given to "save" this team, but there are more than a few young stars who would instantly help the Panthers' lineup. There's the crutch of the 2013 NHL campaign being a lockout-shortened year – i.e. that it doesn't really count. One could also look at the solid level of play of a number of young up-and-coming players and be satisfied with that alone.
So, let's really break it down. Let's see what the Panthers organization can take into the future and build on to return to the playoffs, and to the good graces of its fan base.
At the top of the list, is undoubtedly the exceptional play of rookie Jonathan Huberdeau. A nominee for the Calder Trophy, Hubie proved his worth to the team by finishing second in scoring on the club with 31 points, which prorated to an 82-game season, is a very commendable 53-point rookie campaign.
Regardless of a team's success over the course of a given season, it is always a positive notion when rookies perform at or beyond a team's expectations. Simply having faith in the scouting capabilities is huge – especially with such a high (and important) position in this year's draft – but also having the stability of at least one young player to build upon is a massive weight off the organization's shoulders.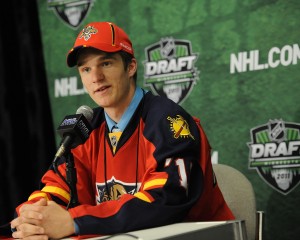 Whether Huberdeau will win the Calder for rookie of the year remains to be seen, but he is not the only shining light on the team's roster. Moving from the forward position into the crease, 23 year old goaltender Jakob Markstrom can certainly be seen as a piece to the Panthers' puzzle of future success.
It's difficult to display the stats of the three-headed goaltending situation in Florida, but what's important to note is how the young Swede Markstrom emerged as the starter over proven veteran goalies Jose Theodore and Scott Clemmenson. No one is expecting Markstrom to emulate the play of his fellow countryman Henrik Lundqvist just yet, but he's gaining experience, and that's key. Sometimes showing the will to win is enough momentum to pull out a W when a team is firing on all cylinders.
Moving away from the youth for a moment, there are also plenty of veterans on this team making a difference on a nightly basis. Tomas Fleischmann, the Panthers' leading scorer this season, as well as top defender Brian Campbell did their part in giving the Panthers a chance in each game.
In short, there is a solid core of players on this club that can be built around – sure it sucks to fall from the division leaders a year ago to last in the conference, but this team can be picked up and made into a playoff caliber team with just a few small tweaks.
Here are some ideas.
First and foremost is defense. The Panthers were dead last in the NHL in goals against this year – they need some defense. Helping to prevent all of the pressure in front of their own goal will allow the young scorers to flourish and produce more on offense – to help the (once again) league-worst goals per game average.
Second, bring in some help on the penalty kill. Surprisingly enough, the Panthers were incredible on one end of the special teams' spectrum finishing 6th in the league on the power play. While killing penalties, though, Florida fell to (once again) dead last. There are plenty of players out there who grind out the forecheck and know how to eat the clock while killing a penalty. PIck up one or two and this is a different team.
Thirdly, attack free agency with a serious ferocity. This team isn't rebuilding, it's mending fences. The Panthers have the 19th payroll in the NHL and can do well to spend some cash on a solid number of helpful players. There's no need to try and ink a superstar for a massive contract – it's all about filling in the gaps.
What it all comes down to is looking on the bright side of things when reflecting on this past season. Sure it wasn't all that spectacular, but there are plenty of ways that the Panthers can improve right now, and head into next year with the ability to win games. Besides, the league will be returning to a full 82-game slate and that will give every team a whole different season to work with.
If the Panthers' brass realizes that this is a winning club after applying a few layers of elbow grease, the Panthers can and will be the Southwest Division champs once again in 2014.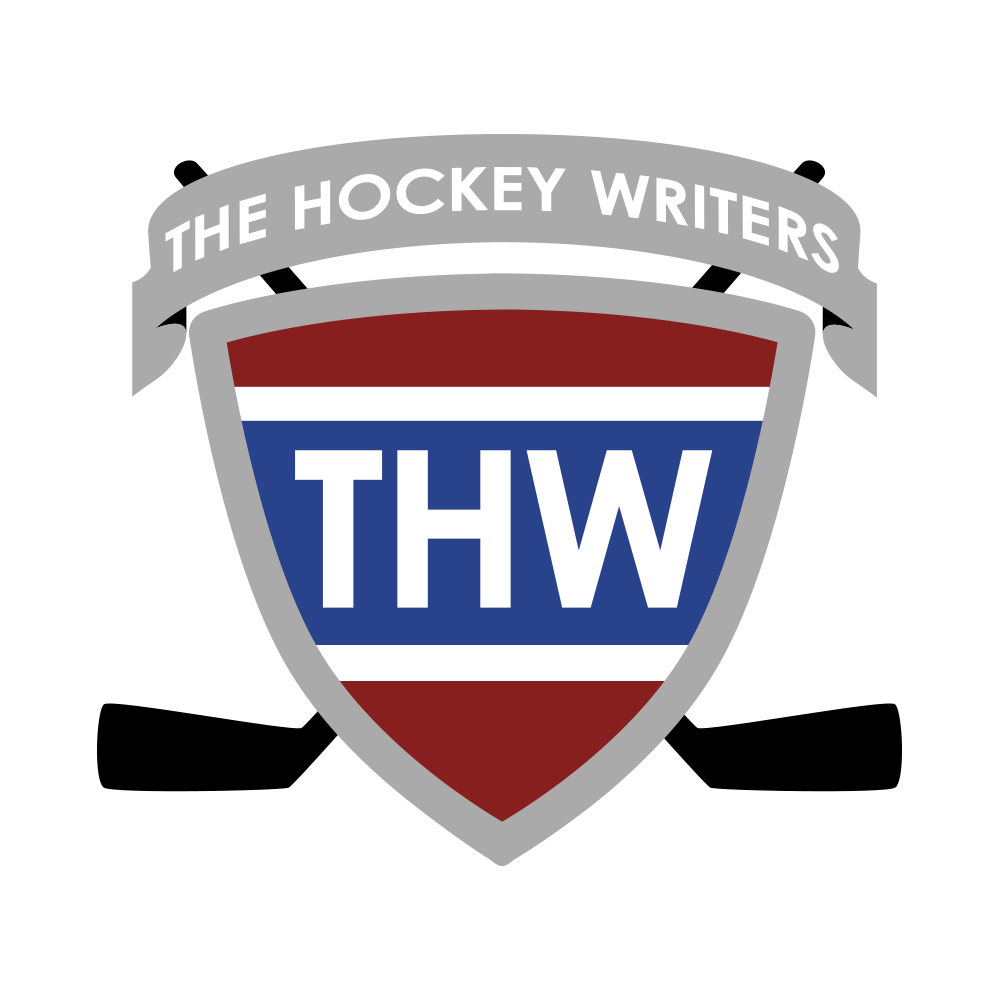 The Hockey Writers is:
1) A top-tier hockey media company delivering a top-notch, in-depth look at the NHL
2) A collective of some of the best hockey writers anywhere
3) A multimedia provider with daily podcasts and YouTube shows
4) Well-respected and widely-cited NHL prospect and draft resource