Before Dale Tallon took over as General Manager of the Florida Panthers, year in and year out, their roster was filled with players one had never heard of, or hadn't heard of in three years.
Those days are long over.
With Tallon now as the President of Hockey Operations, and Tom Rowe as Florida's new GM, the team has had it's busiest offseason in franchise history; making multiple trades and free agent signings, as well as locking up restricted free agents to long-term deals.
With roughly $3 million in cap space, it is unlikely that the Panthers will make another big move.
I'm going to break down what I think the Panthers opening night roster will look like for this upcoming season and how it differs from last season's roster, whether good or bad.
The Unchanged Top Six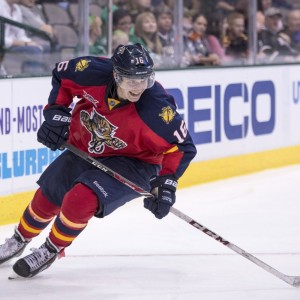 After the Panthers were eliminated in six games by the Islanders, some questioned whether or not it was time for the team to move on from having Jaromir Jagr on their top line, but it didn't take the team to reach another one-year deal with the 44-year-old.
With Jagr back, the Panthers top line will once again feature Jonathan Huberdeau, Aleksander Barkov and Jagr.
The trio worked wonders during the regular season, with Huberdeau and Barkov posting career highs in points, and Jagr posting just his second 60-plus point season since 2007-08.
The Cats second line will also see no changes heading into next season.
In just his first full season, Vincent Trocheck emerged as a very solid second line centre, he also posted 53 points in 76 games. The breakout year was so good, that the Panthers wasted no time locking Trocheck up to a six-year contract last week.
The men pivoting Trocheck are Reilly Smith and Jussi Jokinen. Both wingers posted 50 or more points and Smith was rewarded for his big year with a five-year extension, starting after the 2016-17 season.
Not only did the line click offensively, they also got things done in their own zone.
Smith and Jokinen became key figures on the Panthers penalty kill last year, and will likely be counted on again this year when the team is down a man and when the Panthers lost Barkov and Derek Mackenzie to injuries, Trocheck stepped into penalty killing duties when he was asked.
A Deeper, Younger Bottom Six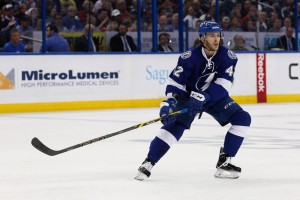 After a round one loss to the Islanders in the playoffs last season, one thing was made clear — the Panthers needed four lines that could chip in offense.
Through free agency, the Panthers added bottom six wingers Colton Sceviour and Jonathan Marchessault. The Panthers hope that these two can help the bottom six score more goals as well as playing a sound defensive game.
I expect Sceviour to be given a chance as the third line right winger, playing beside Nick Bjugstad and Marchessault to play on the fourth line with Derek MacKenzie.
The last two spots in the bottom six, in my eyes, will go to Lawson Crouse and Jared McCann.
Crouse, who I have written in depth on, should make the leap to the NHL next year, as he is not AHL eligible and spending another season in the OHL could hurt his development.
Crouse was drafted as a player who plays a complete game on both sides of the puck, and starting him in a defensive role could really help him make the adjustment to playing against the world's best.
McCann, on the other hand, is a sniper, so pairing him up with Bjugstad and possibly Sceviour will give him a better chance to score as many goals as possible.
Revamped Defense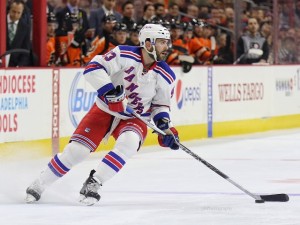 The biggest change to Florida this offseason was to their defensive corps.
The Panthers lost Brian Campbell to free agency, Erik Gudbranson in the Jared McCann trade, Dmitry Kulikov in a trade with Buffalo and former captain, Willie Mitchell, looks to be done with pro hockey.
The players they added were; Keith Yandle, Jason Demers and Mark Pysyk.
After a strong outing in the playoffs, the Panthers hope 2012 first-rounder Mike Matheson is ready to play top-four minutes. I expect him to be paired with Aaron Ekblad to start the season, but if he cannot handle the minutes, he could easily move down the lineup.
Keith Yandle was brought in to boost the Panthers brutal powerplay, and will likely slot onto the second pairing to begin the season. The addition of Yandle is and will never be about his ability to play defense, it's about scoring points and making the players around him better.
I expect Yandle's partner to be Mark Pysyk, a former first rounder of the Buffalo Sabres. Pysyk's time in Buffalo consisted of sheltered minutes, time in the AHL and some time lost to injuries, but he consistently posted very strong analytics and has a strong ability to get the puck out of the defensive zone and to his forwards. Having him on a line with a veteran such as Yandle should allow him to focus on playing sound defense, and letting Yandle provide the offense for the both of them.
The bottom pairing will be the home of Alex Petrovic and Jason Demers. Both players are right-handed, but one will eventually have to find a home on the left side. This is a fairly boring and straightforward duo, they will see the least ice time per game and get easier deployment compared to the other two pairings, but the key is to make the most out of the minutes they get. Jakub Kindl could also see some time on this pairing if Petrovic or Demers cannot move to the left side and will see ice time when someone gets injured.
Two Starting Goalies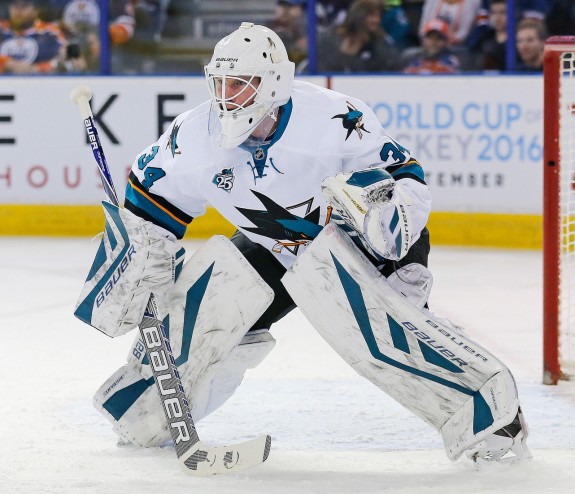 With Luongo, 37, undergoing hip surgery this offseason, the Cats went out and signed free agent James Reimer to a five-year contract.
The Panthers also got a second insurance policy when they traded prospect Rocco Grimaldi to Colorado for Reto Berra.
If Luongo is not ready to start the season, Reimer will handle the workload, with Berra playing backup until Lu is healthy enough to be the team's starter.