Based on Vincent Lecavalier's success early in his career, it seemed impossible that one day fans would say, "I'm relieved we were able to trade Lecavalier." However, this was the case in January 2016. Philadelphia Flyers general manager Ron Hextall pulled off a near-impossible trade given Lecavalier's contract. More remarkable was that he was also able to include Luke Schenn in the deal to unload another contract.
Lecavalier's contract wasn't cap-friendly and, frankly, he wasn't performing to expectations when the Flyers signed him as a free agent in the summer of 2013. Ridding the team of the financial obligation was a win, not to mention the return that included bringing back Jordan Weal and a third-round pick in the 2016 NHL entry draft. The third-round pick turned into left winger Carsen Twarynski.
The Flyers officially locked Twarynski up to a three-year, entry-level contract on Sunday, March 11, 2018.
Projected NHL arrival: 2020-21
NHL Upside: Top-nine forward
Twarynski Making an Impact with the Rockets
Twarynski is 20 years old and plays with the Kelowna Rockets of the Western Hockey League (WHL). He is in his fourth full season posting career highs in goals (45) assists (27) and points (72) in 2017-18. He is currently tied for seventh in goals in the high-scoring WHL.
The Calgary native hasn't been a major point-producer throughout his WHL career but has contributed and done all of the small things right. What has stood out is his responsible play in his own zone. Throughout his junior career, he has posted an impressive overall plus-minus rating of plus-38.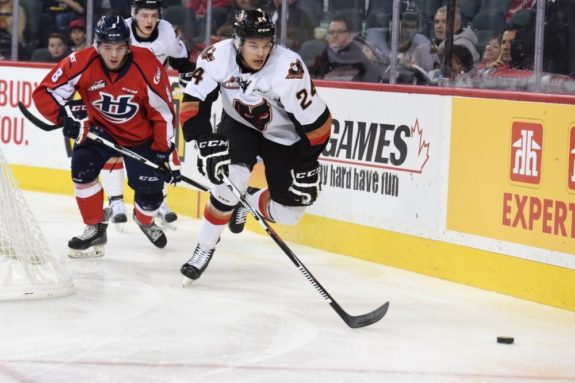 Often time's junior players try to limit their impact to the scoreboard. However, just as important, is not how many goals you score but how many you keep out. The fact is, good things happen when he is on the ice. Playing defensively responsible leads to opportunities and this season he has buried those opportunities on his way to 45 goals.
The Rockets have a strong team this year and are third in the Western Conference. This is a chance for Twarynski to continue his goal-scoring tear and really solidify himself as a responsible two-way player that can do some damage.
Learning from a Good Hockey Guy
Fortunately, Twarynski has a great coach who many Flyers fans are familiar with, former captain Jason Smith. Smith joined the Rockets for the 2016-17 season when Twarynski was acquired from the Calgary Hitmen. Like any young player, getting traded (from your hometown team, no less) can be difficult. When you have a guy like Smith behind the bench, it makes it a bit smoother.
Smith's presence has had a tremendous impact on the players. Having his NHL experience of leading two separate teams as captain and knowing what it's like to be traded, is an advantage for the team.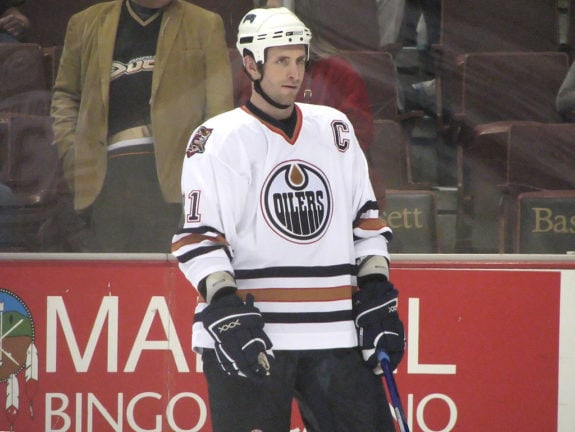 Smith, a defenseman, was the epitome of a hard worker, a trait that every young hockey player should try to model their game after and has been evident in Twarynski's play since joining the Rockets. He has excelled under Smith's leadership and has continued his development into an impact player at both ends of the ice.
This season Twarynski has already more than doubled his goal scoring from any other season in his WHL career. His confidence with and without the puck has grown and that is reflective of Smith's trust in him. Expect for Smith to rely on him throughout the Rockets' playoff run.
NHL Upside
My projection for Twarynski is that he will be a top-nine forward. Similar to the recent signing of Maksim Sushko, fans can expect to see Twarynski play in the minors for a couple years and with continued hard work and a little luck, he should make the NHL by the 2020-21 season. The tough part is going to be surpassing some of the Flyers prospects who are more highly touted than he is.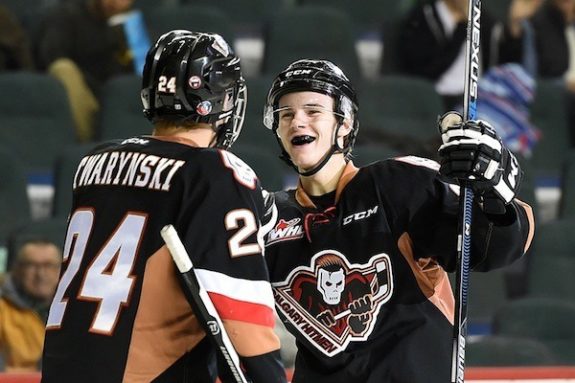 Watching him play, you have to assume he will get a chance to crack the Flyers' lineup when the time is right. Look out for Twarynski in the next few years. He is a Dave Hakstol kind of player who can kill penalties and be put out on the ice at any time. Twarynski will make an NHL impact, it's just a matter of when and where. I'm looking forward to seeing him in training camp with even more confidence.
None of this would have been possible without the genius trade by Hextall. Who would have thought that the Flyers would be still reaping the rewards of the 2016 Lecavalier trade in 2018?
A writer covering the Philadelphia Flyers and NHL Prospects. Kurtis is also a Guelph Storm season ticket holder. Feel free to contact Kurtis at @kurtiswells92, or by email at kurtiswells@rogers.com.