Philadelphia Flyers general manager (GM) Chuck Fletcher made it known earlier in the season that he is listening to offers from teams interested in acquiring James van Riemsdyk. The forward is in the last year of his five-year, $35 million contract he signed in 2018. The Calgary Flames have over $4 million in available cap space. Considering that many teams will be unable to accept his $7 million contract in full, the Flyers will need to absorb half of it. The Flames are ranked 16th in the league with 3.12 goals for per game (GF/GP). They will aim to add forwards by the trade deadline with the goal of improving their offense. Let's take a look at the latest speculation with van Riemsdyk being traded to the Flames.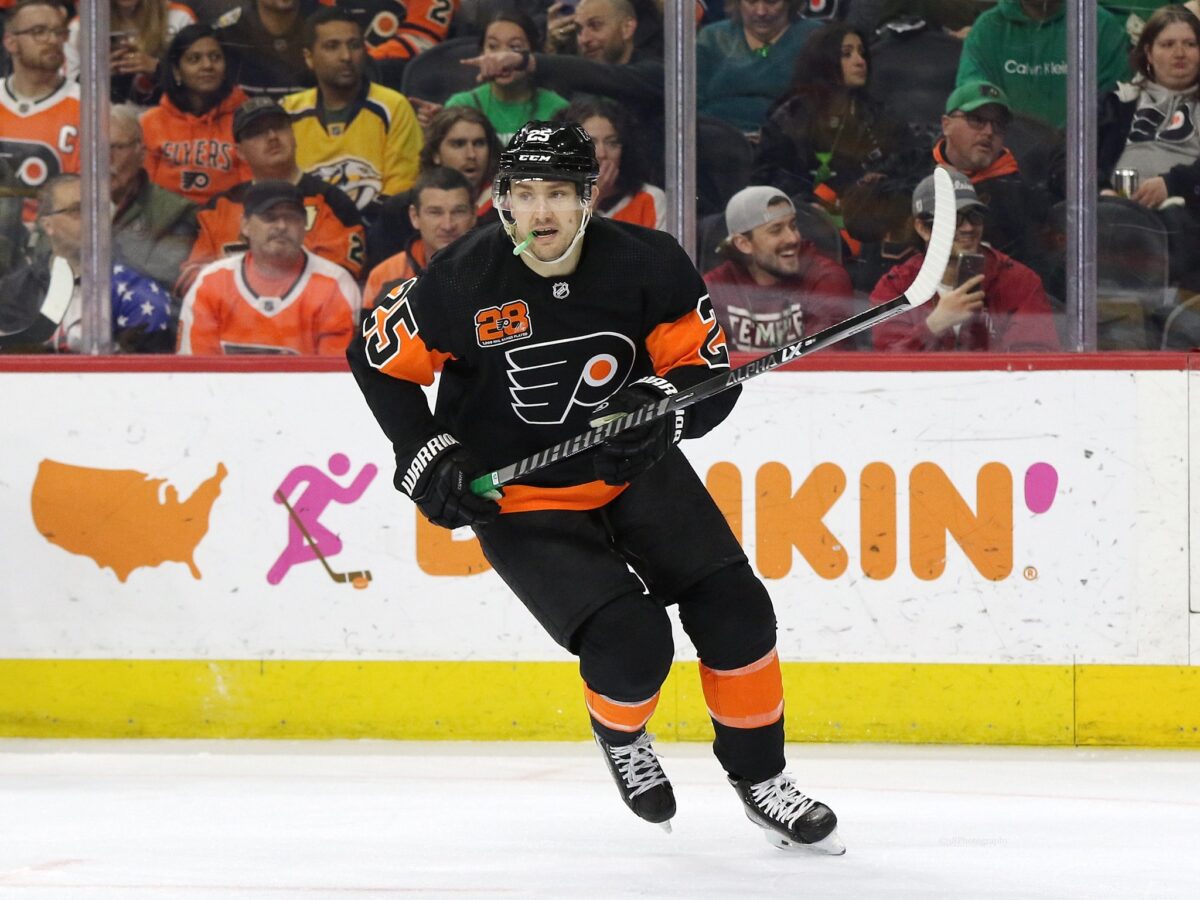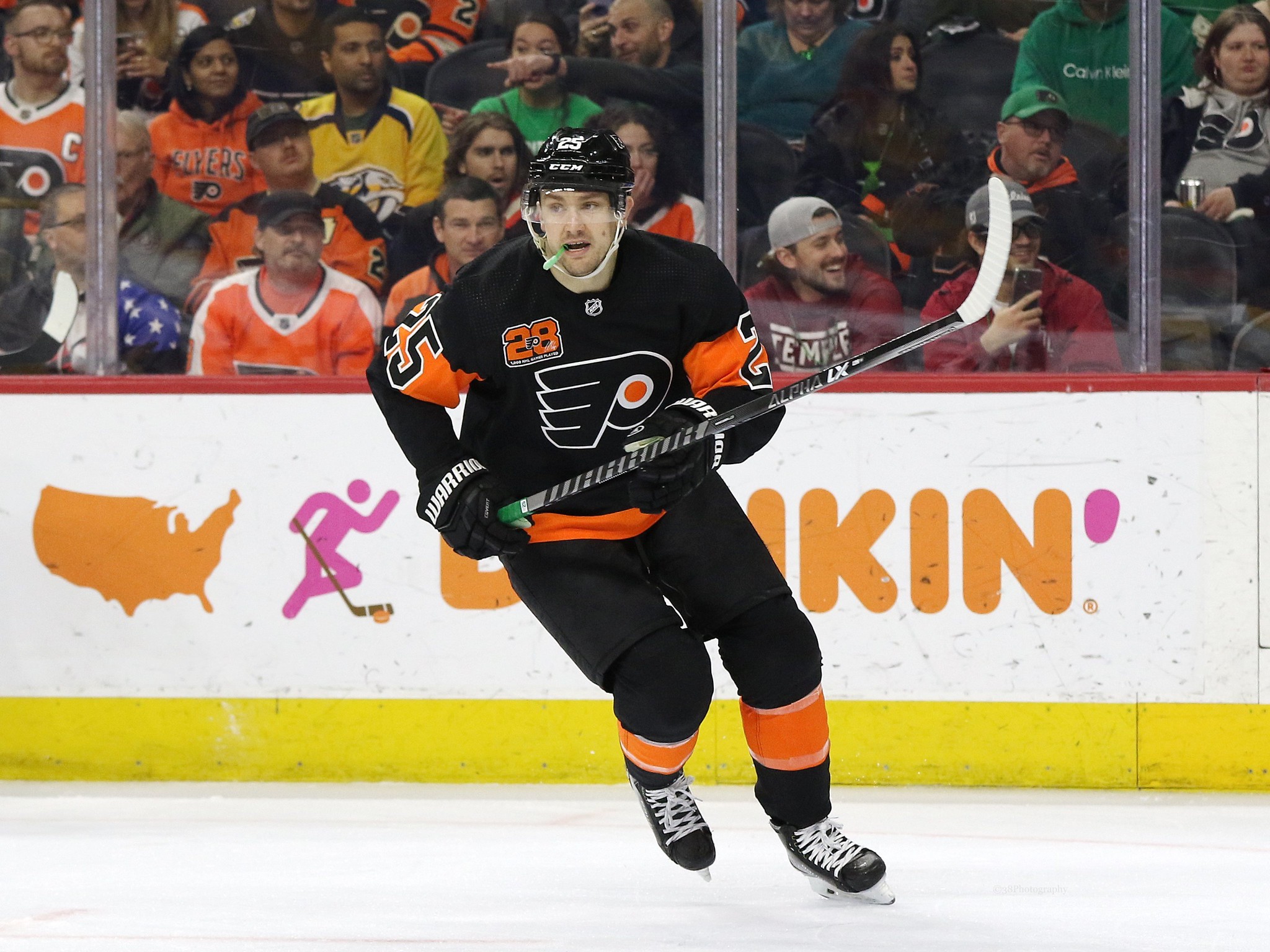 On Feb. 1, during the Jeff Marek Show, Elliotte Friedman talked with guest host Matt Marchese and mentioned that the Flames might be interested in acquiring van Riemsdyk by the deadline:
"James van Riemsdyk, well, he's definitely out there. I think there's some teams looking at him. It wouldn't surprise me if Calgary was looking at him, for example. I think the Maple Leafs are looking for somebody who can complement their current core very well, and if you look at it and you say, 'You know, van Riemsdyk is a fit for that,' then I could see him being on their radar. But I haven't heard his name with Toronto. It doesn't mean anything. They're pretty good at being secretive, too, but I think, if they were in it, they'd have to get moving because I think Philly is getting to the short strokes with van Riemsdyk. I do think Calgary is, potentially, one of the teams."    

– Elliotte Friedman
What Are the Flames Getting If They Acquire van Riemsdyk?
Flames' general manager Brad Treliving will be looking for a scoring winger. van Riemsdyk is not a fast skater but adding him to the club gives head coach Darryl Sutter an option to put anywhere throughout their top nine to play with forwards such as Nazem Kadri, Jonathan Huberdeau, Elias Lindholm, and Tyler Toffoli. Morgan Frost and Owen Tippett have the potential to be good players but both are not as experienced as the top forwards on the Flames, which can help the Flyers' veteran winger as he would be surrounded with seasoned players on a better organization.
In a piece for The Daily Faceoff, Frank Seravalli described the winger as, "one of the most reliable goal scorers available at the deadline. van Riemsdyk is confident and comfortable in his own game, hungry to win and an ultra-prepared pro who takes good care of himself. His acquisition cost will also likely be reasonable given his $7 million cap hit. He's one way for the Flames to add without breaking the bank on future assets."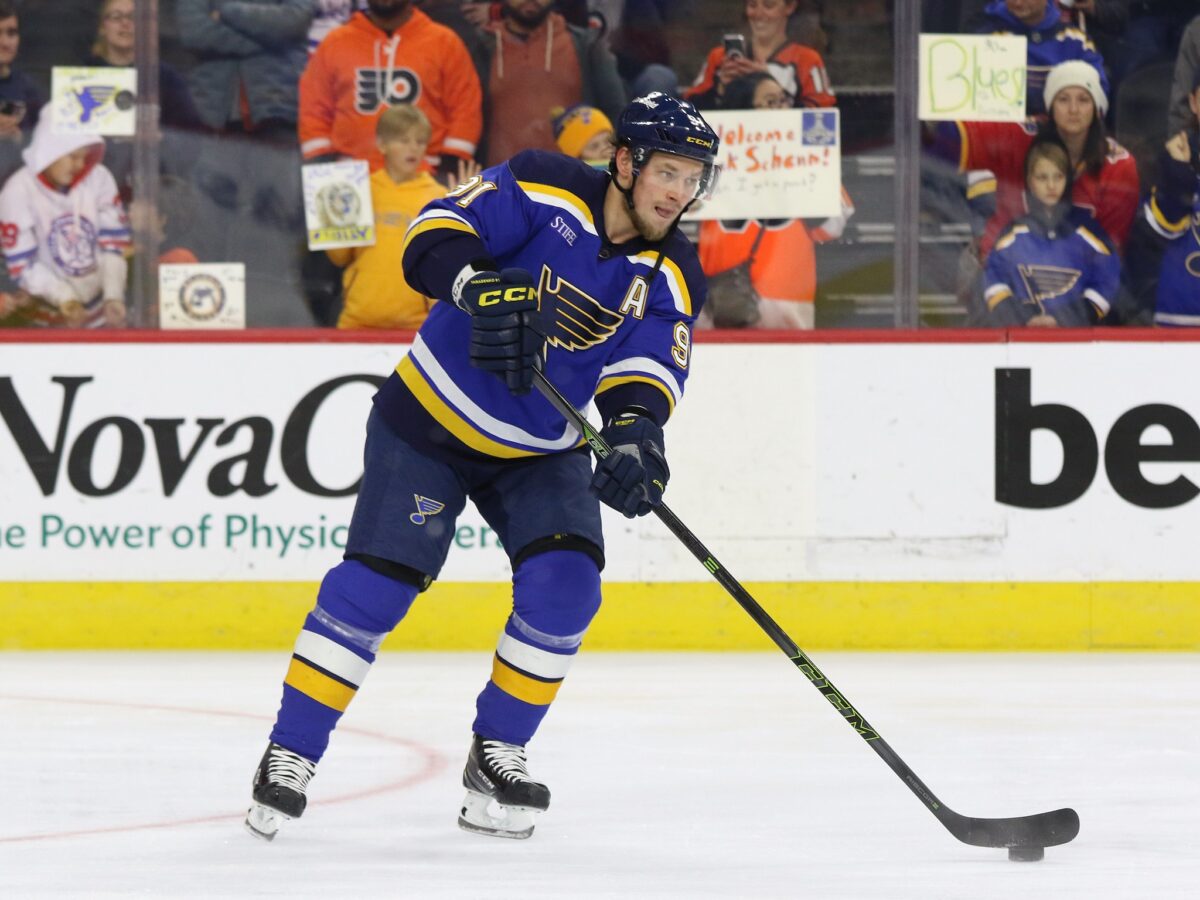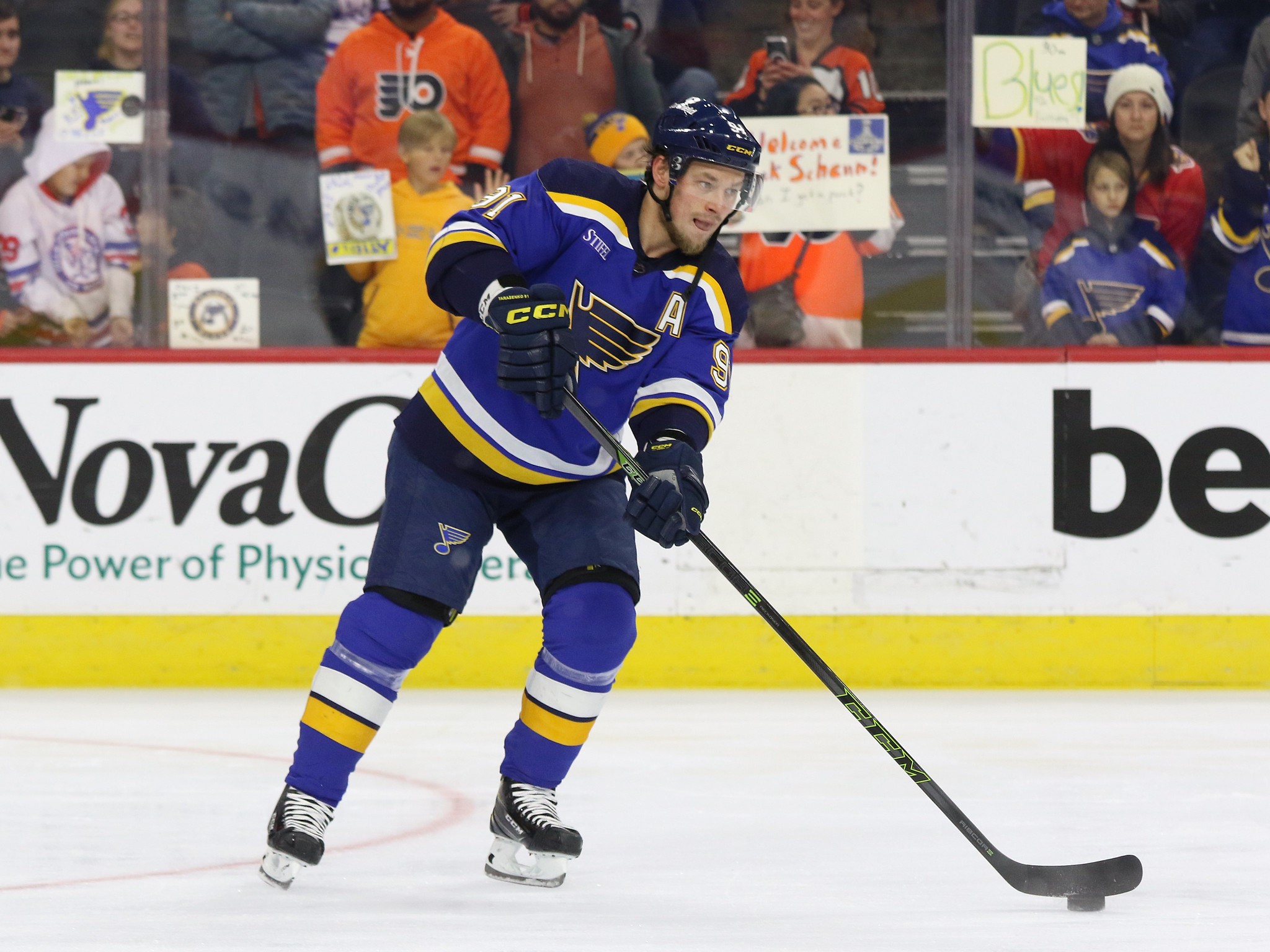 van Riemsdyk is not a fast top-six forward, which Seravalli mentions as the biggest need for the Flames, but he is a good option for them to pursue because he can rack up points in a complementary role. He carries a big cap hit similar to St. Louis Blues forward Vladimir Tarasenko ($7.5 million), but the Flyers' winger does not have a no-trade clause (NTC) in his contract like the 11-year veteran. The Blues forward has had multiple shoulder surgeries within the last couple of years as well, while van Riemsdyk has not had any lingering injury concerns similar to that despite missing more than a month earlier this season recovering from a broken finger.
Many of van Riemsdyk's goals come from using his body in front of the net, which is a valuable asset for a team to have. He has had assists in setting up Tippett for goals as well due to his net-front presence. The Flames do not have a good power play as they are ranked 25th with a 19.1 power-play percentage (PP%). The Flyers' forward is capable of aiding them in the man advantage if he plays on their second power-play unit with Mikael Backlund and Andrew Mangiapane.
What Will the Flames Trade In Return for van Riemsdyk?
The Flyers are looking to put themselves in the best position to build for their future and will be keen on acquiring young players, prospects or future draft picks in any deals they make by the March 3 deadline or during this offseason. With the Flames' limited available cap space, the Flyers would absorb half of van Riemsdyk's contract, $3.5 million, as part of the trade. The Flames would trade multiple draft picks — likely their second-round selection in 2024 and a 2025 third-round pick in exchange.
Another deal could involve GM Fletcher including defenseman Justin Braun, along with the veteran Middletown, New Jersey, native and one of their 2023 third-round picks for the Flames' 2023 and 2024 second-round picks. Given that the Flyers' GM traded away their second-round pick as part of the deal for Rasmus Ristolainen, it would be wise for him to inquire about getting as many early-round picks in what is looking to be a deep draft class. Friedman also commented on the same episode of The Jeff Marek Show that other clubs will be reluctant to part with 2023 first-round picks due to the high quality of prospects in this year's draft. Second-round picks may be the best draft selections that GM Fletcher can get in return.
Related: 5 Potential Trade Destinations for Flyers' James van Riemsdyk
Taking into account the Flames' primary need for a scoring winger, van Riemsdyk looks to be on GM Treliving's radar to acquire, so they can add another forward that is capable of helping improve its offense. He is not the kind of player like Patrick Kane that provides a big boost to an offense. van Riemsdyk is a good complementary winger that will draw interest from playoff contending clubs looking to improve their depth.
If they are unable to trade for Tarasenko due to the Blues' asking price or the forward exercising his no-trade clause, the Flyers' forward is a solid alternative for the Flames to pursue. He has the capability of boosting their offense and helping the franchise continue to make a push for the playoffs. He is one of the players on the Flyers' roster that has a high probability of being with another club at the trade deadline. He will be an unrestricted free agent during the offseason and many playoff-bound clubs look for rental players that can improve their depth to have a better chance of winning a championship.
---
---