Over their 28 years in the NHL, the Florida Panthers have had plenty of talent come through the pipeline. Pavel Bure, Jonathan Huberdeau, Roberto Luongo, Aleksander Barkov and the list goes on. However, there are some very good players who have since been shadowed from the limelight that many of us have probably forgotten. Here's who they are.
Jussi Jokinen
During his three-season stint with the Panthers, Jussi Jokinen was relied on for his offensive prowess. He had nifty hands, and was a very good playmaking winger. The Kalajoki native helped the team find the back of the net 44 times in his first season in Florida in 2014-15, with eight goals and 36 assists and a 4.7 xGAR. He was slightly above average offensively at five-vs-five, and provided a good defensive presence at even-strength and on the penalty kill.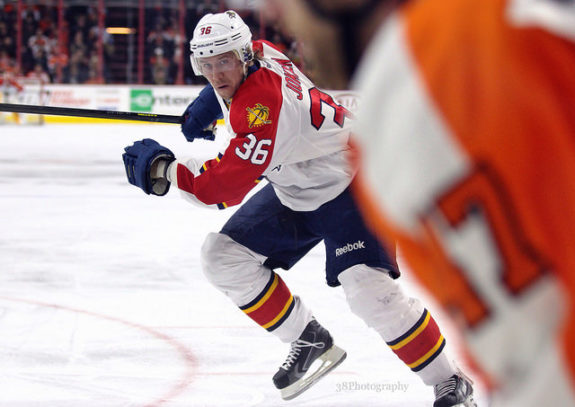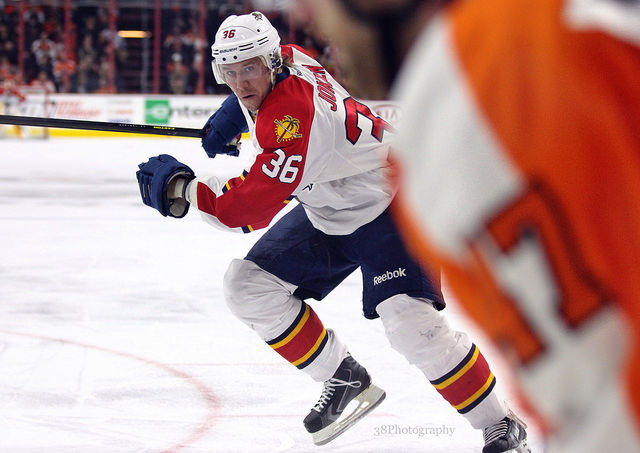 The 2015-16 season is when Jokinen truly excelled everywhere on the ice, with a total xGAR of 15.4, a xEVO_GAR of 8.9, and a xEVD_GAR of 5.4. He even earned a top-five vote for the Selke Trophy. Along with the analytics, he fell just six points short of the team lead behind Jaromir Jagr, with 18 goals and 42 assists.
In 2016-17, he struggled and put up just 11 goals and 28 points in 69 games played to rank seventh on the team. After that, Jokinen bounced around the league, playing for the Edmonton Oilers, Los Angeles Kings, Columbus Blue Jackets, and Vancouver Canucks, before going back to Europe, where he continues to play.
Brian Campbell
Brian Campbell may be best remembered for his Stanley Cup run with the Chicago Blackhawks or his tenure with the Buffalo Sabres, but he also spent a chunk of his career playing with the Panthers as one of their best defensemen in franchise history.
Campbell spent 376 games with the organization, amassing 28 goals and 175 points as a talented two-way defender who earned votes for the Norris Trophy as the league's best defenseman in three seasons (2011-12, 2014-15, 2015-16) and once finished seventh in votes.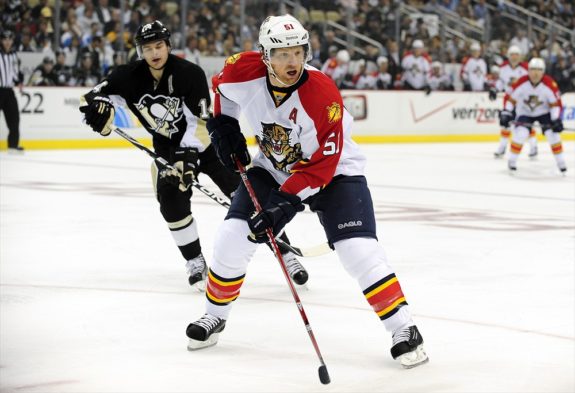 Campbell's best season with the Panthers came in 2012-13 when he tallied a 15.2 xGAR. That season, he played at an elite level on the power play, at even-strength defensively, and short-handed. He stacked up a combined 56.6 xGAR in his five seasons with the organization, consistently playing well at both ends of the ice and without any evident weakness to his game.
After his final season with the Panthers in 2016, Campbell signed a one-year deal to return to the Blackhawks before he retired in 2017.
Mike Santorelli
I wouldn't blame you if you forgot Mike Santorelli was a Panther. The Vancouver native was a depth player who bounced around the NHL throughout his eight-year career. He also didn't last long in Florida, playing just two full seasons.
Santorelli joined the Panthers after being traded by the Nashville Predators for a fifth-round pick during the 2010 offseason. He never found his stride in Tennessee, and the Panthers, who were a struggling team looking to fill holes everywhere in the lineup, took a chance on him.
He exploded in his first full season in the NHL in 2010-11, tallying 20 goals and 41 points through 82 games, good for second on the Panthers behind Stephen Weiss. Despite his breakout season, he had an xGAR of just 1.0, largely due to his lackluster defensive game.
In his second full season with the Panthers, Santorelli struggled, with just nine goals and 11 points in 60 games. However, he drastically improved his defensive game from among the league's worst to slightly above average – a tremendous improvement in one season. He also continued to generate a decent amount of scoring chances, despite the low conversion rate.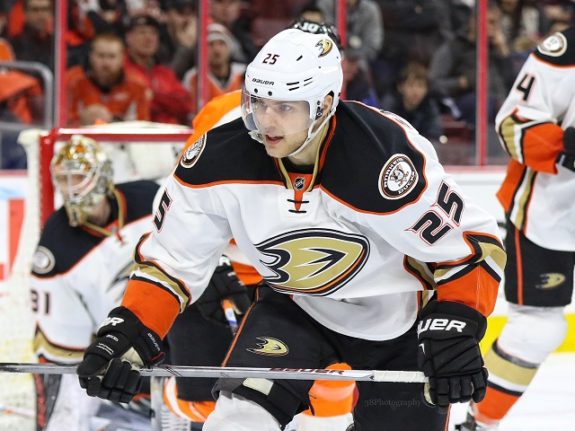 After 2011-12, Santorelli played just 24 games with the Panthers in 2012-13 before he was claimed off waivers by the Winnipeg Jets. He moved around after that, playing with the Vancouver Canucks, Toronto Maple Leafs, Anaheim Ducks, and even returned to the Predators for half a season before he moved to Switzerland to play one final season before his retirement at the end of the 2016-17 campaign.
Tomas Vokoun
Tomas Vokoun is arguably the most underrated goaltender of the last two decades. The Czech-born netminder enjoyed a successful 15-year NHL career with a 300-288-78 record and .917% save percentage (SV%).
Vokoun made his way to Florida from the Predators in 2007 when he was traded for a first-round draft pick in 2008 and second-round picks in 2007 and 2008. During his tenure with the Panthers, he possessed a 101-108-30 record and a .923% SV% and bailed out the team's weak blue line with a 95.5 GSAA, meaning he saved almost 96 goals above average. He also held a .558 QS%.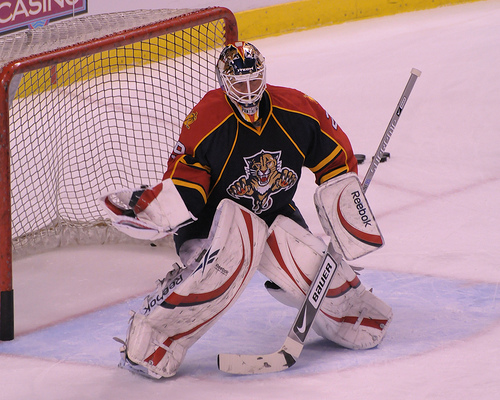 In the Sunshine State, Vokoun got noticed and he received one third-place Vezina Trophy vote in 2008-09 for his 26-23-6 record and .926 SV%. He also received one fifth-place vote for the Hart Trophy, given to the NHL's regular-season MVP, for his 23-28-11 record and .925 SV% in 2009-10.
Vokoun opted to sign with the Washington Capitals after his fourth and final season with the Panthers in 2010-11, and after a year there, was moved to the Pittsburgh Penguins. With the Penguins, he served as the backup until he earned the starter's spot for the 2013 Playoffs and led the team to the Eastern Conference Final where they were swept by the Boston Bruins. Vokoun retired shortly after the 2013-14 preseason due to complications relating to a blood clot.
Not Forgotten Anymore
Now that we've taken a trip down memory lane and highlighted these four lost Panthers' careers, it goes to show that they've had some versatile, key players in their history that have been overlooked as time went on. Hopefully, not anymore.
---
---
PIT Penguins Writer THW. Instagram: puckempire. Formerly a Florida Panthers writer.