In today's NHL rumor rundown, the Boston Bruins have named their 20th team captain on Thursday and his name is Patrice Bergeron. In Edmonton, there is a bit of controversy over a jersey number and there is news surrounding the Pittsburgh Penguins signing players and the Colorado Avalanche making a trade. Finally, the New York Rangers have made a call to a free agent about faceoff help.
Bruins Name Bergeron Captain, Rask Talks About Leaving
On Thursday, the Boston Bruins officially named Patrice Bergeron their 20th captain in team history. He takes over for former captain Zdeno Chara who left team for the Washington Capitals when the Bruins decided they wanted to go younger.
Bruins Owner Jeremy Jacobs said of the decision, "There is no doubt in my mind that Patrice is the natural successor to the Captain role, and he will represent this franchise very well."
Meanwhile, goaltender Tuukka Rask spoke to media about his future with the team and his past. He revealed the reason he left the NHL bubble last season was because of a family emergency and that he got a call his daughter wasn't doing well and needed an ambulance. He said his "mind was spinning" and that he just had to get out of there.
As for his long-term future with the team, he's got one season left on his current deal and says he has no desire to play for anyone other than the Bruins.
Oilers Puljujarvi Changes Jersey Number
There's been some talk in Edmonton over the past 24 hours about Jesse Puljujarvi's decision to change his jersey number from 98 to 13. Some have suggested he simply wants a fresh start in Edmonton with a new number. Others are hinting he was pressured to change the number because of how close it is to the No. 99, which was retired for Wayne Gretzky.
Jim Matheson of the Edmonton Journal took a somewhat polarizing stance to the issue on Wednesday and wrote:
No it is not OK for a player to wear 98 in the city where 99 was made famous. Don't care if it year Jesse was born. It is a bad look. just acknowledge there are lots of other numbers and he has taken 13. Good for him in his new start.
The reason Puljujarvi had chosen the No. 98 in the first place is because it was the year he was born.
Avalanche to Make Trade to Clear Room for Byram?
As per scribe Adrian Dater of Colorado Hockey Now, there is buzz that thanks to Bowen Byram's solid performance for Canada during the 2021 World Junior Championship, the Colorado Avalanche are looking at possibly making a trade to clear space and a roster spot for him to join the team.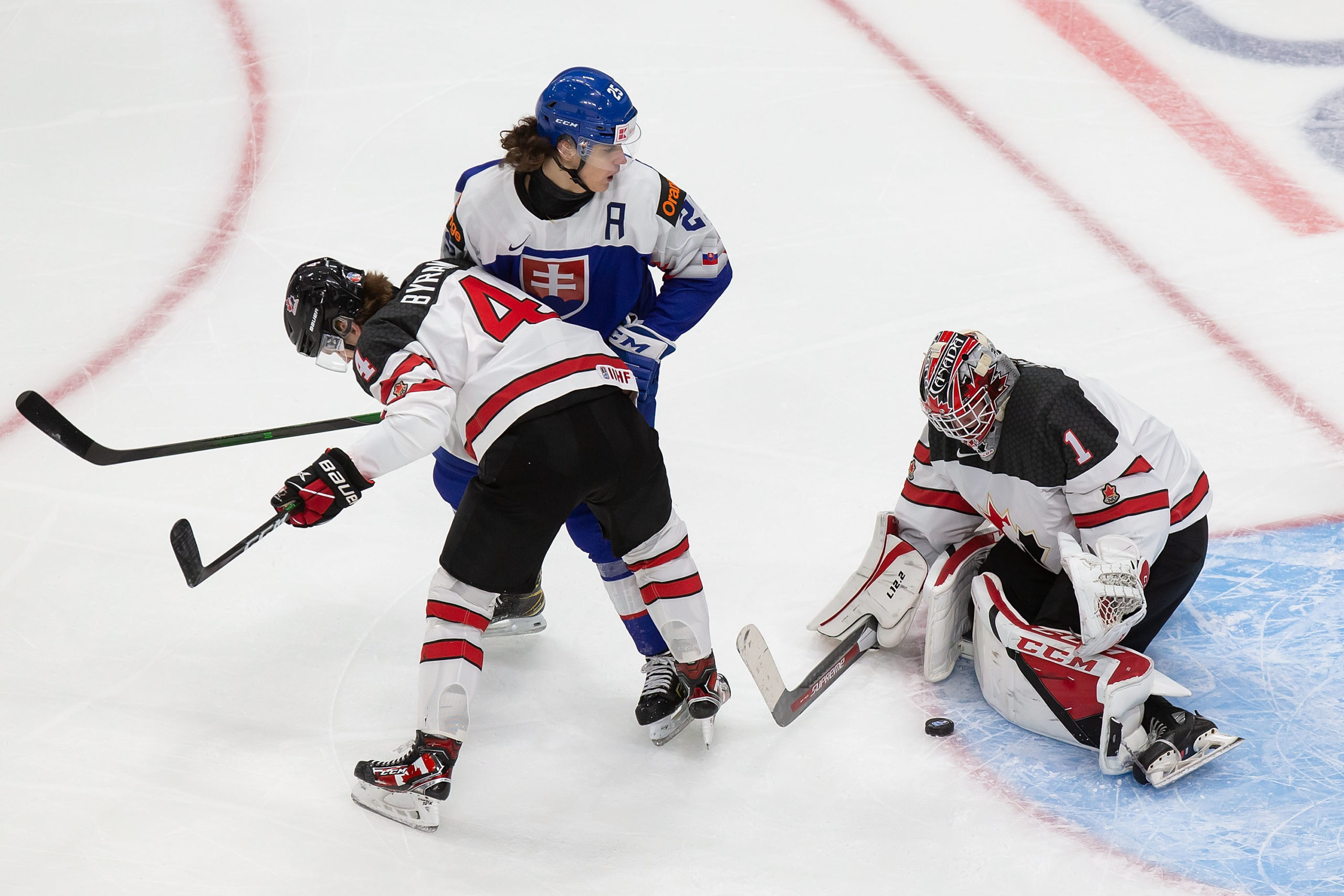 A young defenseman who is clearly a bright part of their future, it wasn't assumed he'd play this season and nothing may come to fruition before February, but Dater thinks Ian Cole might be a potential trade candidate.
Moving Cole would be the Avs shedding $4.25 million in salary and an expiring contract.
Penguins to Be Active In Free Agency Despite Big Contracts Looming
The Athletic's Josh Yohe recently reported that Pittsburgh Penguins general manager Jim Rutherford believes he'll remain active in the free agent market and continue to spend money to keep his club competitive two years from now.
While many believe the Penguins are a team that will need to rebuild as Sidney Crosby and Evgeni Malkin move into their mid-30s, Rutherford isn't on the same page as those people. Yohe writes:
Many will point to the summer of 2022 as a true crossroads for the Penguins. Malkin and Kris Letang are scheduled to become unrestricted free agents then. Malkin will be 36 in 2022, and Letang will be 35. Another key contributor, Bryan Rust, also will see his team-friendly contract expire that summer.

source – 'Jim Rutherford plans free agency splash to extend Penguins' Stanley Cup window' – John Yohe – The Athletic – 01/04/2021
Rutherford said, "The key to this as we go forward a couple of years down the road will be plugging in an impact player into the lineup." He added that he's not necessarily just looking at one impact player either. 
Rangers Call Brian Boyle
Larry Brooks of The New York Post writes that the New York Rangers have called free agent Brian Boyle in an attempt to get some help in the faceoff circle. In addition, they like the potential leadership he brings and think he'll fit nicely on the team's fourth line.
Brooks said several other clubs have also reached out to the veteran center.
---
---
Catch up on all the latest NHL Rumors