The Montreal Canadiens will be without Brendan Gallagher for a minimum of eight weeks, the team announced on Friday.
Gallagher suffered a broken hand after being struck by a Shea Weber slap shot in the third period of the Habs' 4-3 overtime victory over the Dallas Stars on Thursday. The 24-year-old underwent surgery in Montreal on his fractured left hand, according to the Canadiens.
It's an important loss for a Canadiens team that's been without Alex Galchenyuk and Andrei Markov for extended periods as each of them has been out of the lineup but practiced with the team on Friday ahead of their matchup against the Toronto Maple Leafs this weekend.
👋 @AGally94 #GoHabsGo pic.twitter.com/p7A7SKWOBF

— Canadiens Montréal (@CanadiensMTL) January 6, 2017
Galchenyuk has been out of the lineup since he suffered a knee injury on Dec. 4 while Markov has been out the past three weeks with a lower-body injury.
Alex Galchenyuk could be ready to return as soon as next week, per Michel Therrien.

— Chris Johnston (@reporterchris) January 6, 2017
"They're close. They're really close." – Michel Therrien on Alex Galchenyuk and Andrei Markov returning to the lineup #GoHabsGo

— Canadiens Montréal (@CanadiensMTL) January 6, 2017
Gallagher, 24, has compiled six goals and 12 assists in 39 games this season — which put him on pace to have his least productive year offensively since his lockout-lockout-shortened rookie campaign in 2012-13 when he registered 15 goals and 28 points in 44 games.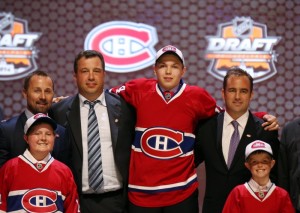 Despite his low offensive production relative to previous seasons, the Edmonton native is averaging more than 15 minutes of ice time per game in 2016-17 and is second on the Canadiens with 112 shots on goal.
His injury status, however, has opened the door for the Canadiens to have their first look at one of the team's young prospects at the NHL level.
The Habs announced that 21-year-old winger Nikita Scherbak was recalled from the St. John's Ice Caps (American Hockey League) and will make his NHL debut against the Maple Leafs on Saturday. He was selected 24th overall in the 2012 NHL Entry Draft and has tallied 20 points in 27 games this season in the AHL.
Cunningham Update
Craig Cunningham continues to battle courageously since going into cardiac arrest on the ice just moments before an AHL game on Nov. 19. The captain of the Tucson Roadrunners has been under the care of a tremendous team of doctors and staff at Banner-University Medical Center in Tucson — a group that along with first responders who treated him that night, have played a major part in his miraculous recovery at this point in time.
After defying death, Arizona Coyotes minor leaguer Craig Cunningham has new lease on life – via @ESPN App https://t.co/eXhGAOb1qB

— John H. Schaeffer (@jsbuckeye) January 6, 2017
The trust between Cunningham, his family and his treating doctors is what helped the 26-year-old put faith in the medical team's recommendation that he undergo a procedure to have part of his left leg amputated on Christmas Eve, according to a story by ESPN.com's Craig Custance.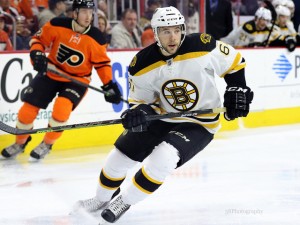 The doctors treating Cunningham feared that an infection could complicate his recovery and made the recommendation. He still has most of his leg and expects to be fully functioning once he's been fitted for a prosthetic after he has healed, according to Custance.
For Cunningham, however, the focus is not on the procedure he underwent on Dec. 24 or that his hockey playing days may be over because of the situation, but rather, how lucky he is to be alive.
"Every time I think about how I can't play anymore, I just think back to (the fact that) I'm lucky I'm not 10 feet under," Cunningham told ESPN.com, according to Custance. "If I have to sacrifice playing hockey to be alive — and it's a tough pill to swallow for sure, it's been my whole life since I was 4 years old — it's time for me to move on."
Odds and Ends
— The United States defeated Canada 5-4 in a shootout to capture the gold medal in the 2017 IIHF World Junior Championship on Thursday in a game where 11 million Canadians tuned in, according to an announcement by TSN. It was also the most-streamed event in the history of TSN GO, the network said.
11 Million Canadians Watch the Instant Classic #WorldJuniors Gold Medal Game on @TSN_Sports and @RDSca: https://t.co/zsUR4BNWc0 pic.twitter.com/BDgR8LIQcT

— TSN PR (@TSN_PR) January 6, 2017
— Auston Matthews was excited to see the United States take gold at the WJC because he hails from Arizona, but also because it meant he had won a couple friendly wagers he'd reportedly placed with Toronto Maple Leafs head coach Mike Babcock and fellow rookie Mitch Marner, both from Canada. The 19-year-old has not yet reached the legal drinking age of 21 in the United States, but has in Canada.
Mike Babcock asked about USA's win over Canada yesterday: "Well, it cost me a bottle of wine."

— Kristen Shilton (@kristen_shilton) January 6, 2017
— The Tampa Bay Lightning recalled defenseman Luke Witkowski from the Syracuse Crunch. The 26-year-old defenseman has five assists in 19 games with the Crunch and he's skated in eight games and registered one assist with the Lightning this season.
We have recalled Luke Witkowski from the @SyracuseCrunch. https://t.co/IZ1qF2t6nD

— Tampa Bay Lightning (@TBLightning) January 6, 2017
— The Kingston Frontenacs will pay tribute to one of Canada's most beloved musical acts, The Tragically Hip, when they take on the Mississauga Steelheads on Jan. 28. Check out these jerseys, which will be auctioned off after the game! Details will follow on the auction.
Kingston OHL Team to Honour Tragically Hip with a Special Jersey and Game Night https://t.co/htYyqS8ihN pic.twitter.com/R6uGUk32sX

— Alan Cross (@alancross) January 6, 2017