While the Calgary Flames missing the playoffs this season was certainly disappointing, it has resulted in some major changes that have many feeling optimistic about the future. Since the season ended, Brad Treliving is out as general manager (GM), a position which was recently given to Craig Conroy. Now, the focus has turned to who this team's new head coach will be, as Darryl Sutter was relieved of his duties earlier in the month.
Related: Calgary Flames' Free Agent Targets: Tampa Bay Lightning
The Flames aren't in a major rush to make a decision on the coaching front and are said to have a lengthy list of candidates. The biggest thing here for Conroy is to ensure that whoever he goes with can have a good relationship with the players on his roster, as Sutter failed in that department. That said, while there are a number of good candidates for the job, one in particular stands out from the group.
Gallant Interested in Coaching the Flames
Early Tuesday morning, TSN's Pierre LeBrun sent out a tweet stating that the Flames reached out to Gerard Gallant to see if he had interest in being their head coach, and were given a "yes." The 59-year-old just recently hit the unemployment line, as he and the New York Rangers mutually agreed to part ways after a first-round loss to the New Jersey Devils.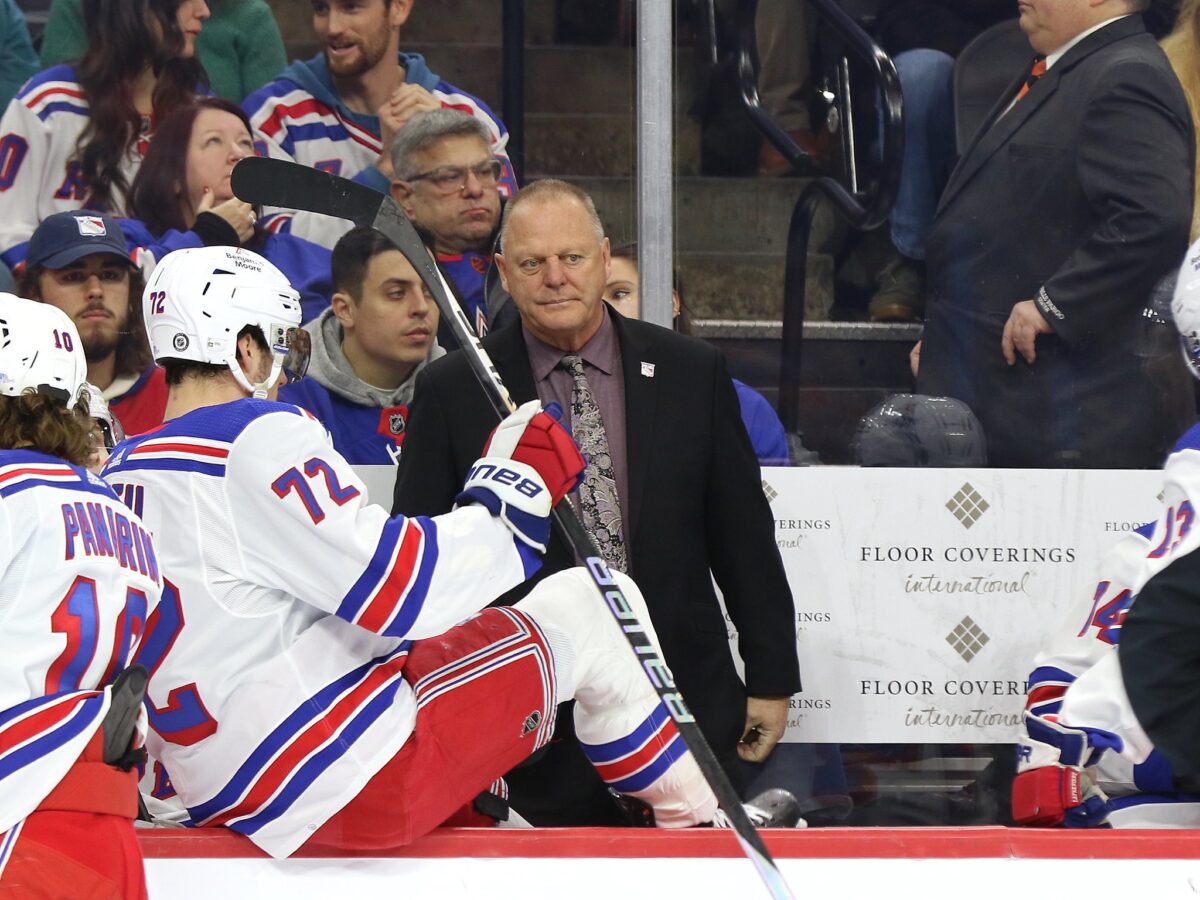 Despite his recent departure from the Rangers, Gallant is an excellent head coach who has won many games throughout his career behind the bench. Through 705 regular season games split between the Columbus Blue Jackets, Florida Panthers, Vegas Golden Knights and the Rangers, he has an impressive 369-262-4-70 record. He also has a Jack Adams Award which he won after helping lead the Golden Knights to the Stanley Cup Final in their inaugural season.
While he is a solid fit for the Flames for a number of reasons, the number one is his connection with Jonathan Huberdeau. The two not only spent parts of three seasons together with the Panthers but also had three years together in the Quebec Major Junior Hockey League (QMJHL) as members of the Saint John Sea Dogs.
---
Latest News & Highlights
---
Huberdeau has spoken before about how much he enjoys Gallant as a coach, and that could go a long way in helping get his game back on track. The 29-year-old struggled in his first season as a Flame, in large part due to not being on the same page as Sutter. Heading into the 2022-23 campaign, he was coming off of a career-best 115-point season, only to have the largest regression of any player in NHL history, amassing an incredibly disappointing 55 points.
Though he certainly deserves some of the blame, there is plenty of reason to be optimistic that Huberdeau could bounce back under Gallant. Having a coach who trusts him in any and all situations and allows him to play a more creative style is exactly what Huberdeau needs, and could help justify his $84 million contract extension set to kick in next season.
What Gallant would also provide the Flames with is a more personable relationship between player and coach. Several on this Flames roster were said to have been vocal during exit meetings that their relationships with Sutter were extremely poor, to the point where the organization had no choice but to let him go. It had become abundantly clear that his old-school ways no longer worked with today's athletes.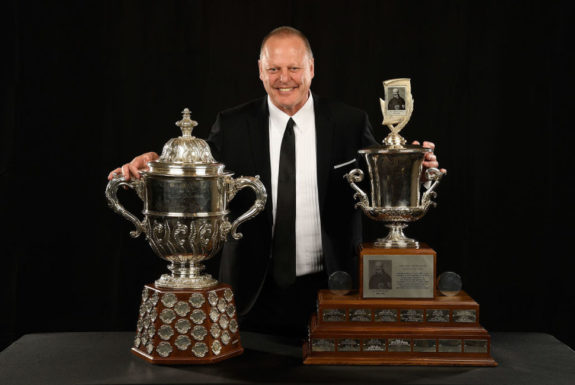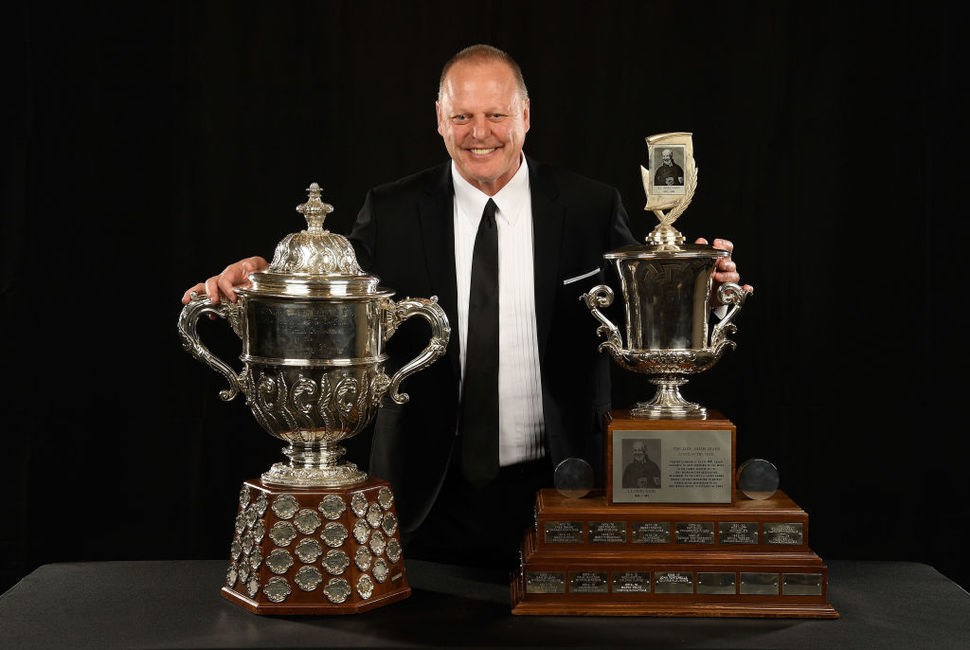 Though Gallant has admitted that he can be hard on his players, he is generally thought of as a player's coach. Some may grow frustrated with him at times, but he is fair and will always give players his honest thoughts, which is all that can be asked. His track record is proof enough that if his systems are bought into, they can and will work.
One thing that is very noticeable from Gallant when taking a look at his records over the years is that he gets quick results in short times with the teams he is brought in by, particularly during his past three stops in Florida, Las Vegas, and New York. That would likely be the same case in Calgary, as the Flames' roster remains a very talented one despite their lackluster play in 2022-23.
Gallant the Best of the Bunch
Whether or not Gallant gets the job in Calgary remains to be seen. They have a number of intriguing candidates including some internal options in Mitch Love and Ryan Huska. That said, going with a coach who has a proven track record with Huberdeau, a player who the organization gave so much money to, would be hard for Conroy to pass up.