When Carey Price entered the Nation Hockey League at the tender age of 19 years old, his prior achievements, which included a Calder Cup championship and a Gold Medal winning performance at the 2007 World Juniors in Leksand Sweden, precipitated unfair expectations. Couple that with a Montreal fan base that was starved to anoint someone as their savior after several consecutive years of mediocrity, and the immature teenager was in an extremely uncomfortable, and arguably unwinnable position.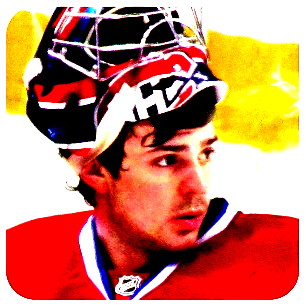 After a solid rookie campaign in 2007-08, Price hit a wall during the second half of the 2008-09 centennial season. Frustration hit its peak when Price held his arms up in the air after fans sarcastically cheered him preceding a routine save during game 4 of their first round series against the Boston Bruins. This of course was meant to remind fans about Patrick Roy's infamous meltdown at the Montreal Forum versus the Detroit Red Wings in 1995. The Bruins went on to sweep the Canadiens that in 2009, and Price's struggles continued into the following season.
After losing the starting job to Jaroslav Halak during the 2009-10 regular season, Price was forced to watch Halak "Carey" the 8th seeded Canadiens to a birth in the conference finals. Miraculously, Halak delivered spectacular performance after spectacular performance (many of which when facing elimination) that ultimately propelled the Habs to victory against the Presidents Trophy winning Washington Capitals, and the defending Stanley Cup champs, the Pittsburgh Penguins.
When the Philadelphia Flyers finally ousted the Canadiens in round number 3, Habs fans had already painted Montreal with Halak stop signs and HALAK-IT-LIKE-THAT postings. To many, there wasn't even a debate. The question was not "which goaltender should the Canadiens keep?" Instead, most fans asked, "When is the best time to trade Price, and what can we get for him?"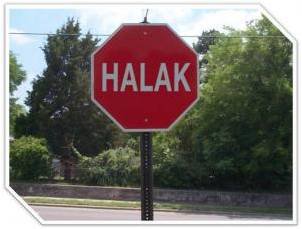 As we all know, Pierre Gauthier dealt Jaroslav Halak to the St Louis Blues in June of 2010 in exchange for Lars Eller and Ian Schultz. Fortunately for Price, the Montreal Canadiens organization decided to stand by their 5th overall selection (2005 draft), a decision that began to pay dividends in 2010-11. During this campaign, Price set new career highs with 72 games played, 38 wins, and a .923 save percentage. However, despite a fantastic regular season for Price, he and his teammates failed to advance past the first round after returning home with a commanding 2-0 series against the Boston Bruins.
The 2011-12 regular was a disaster from beginning to end for everyone involved with the Montreal Canadiens organizations. With the help of questionable managerial decisions (to say the least) including coaching changes, nonsensical trades, and an avalanche of injuries, the Canadiens (including Price) failed to achieve anything worth talking about, except for a 3rd overall draft pick which turned out to be Alex Galchenyuk of course.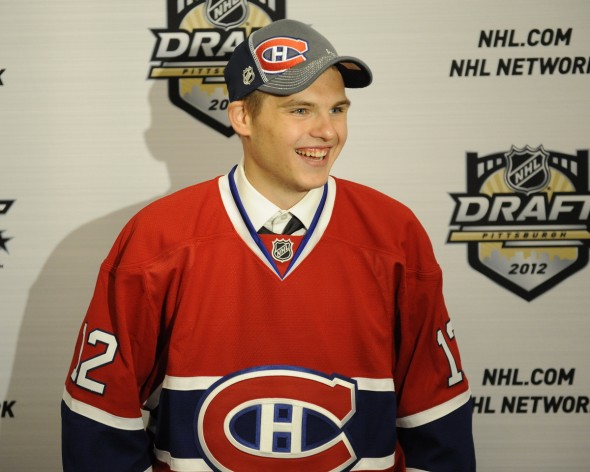 The lockout shortened 2012-13 season was one in which a youthful core emerged alongside a new coaching staff led by Michel Therrien and a management team with Marc Bergevin at the helm. Astonishingly, the Canadiens were crowned Northeast division champs after a successful 48 game sprint. While the team in front of Price made a serious statement during this shortened season, the man between the pipes had well-documented struggles down the stretch and was out-goaled by Senators net minder Craig Anderson in round one of last year's Stanley Cup playoffs.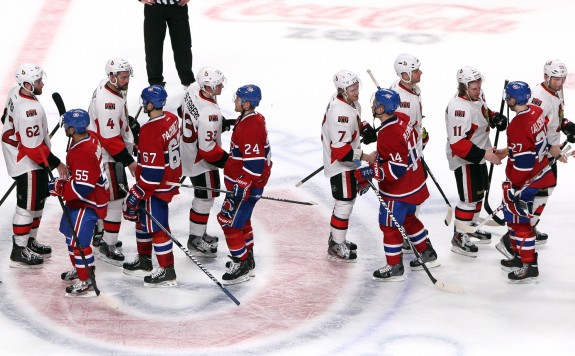 Despite 3 all-star game appearances in his back pocket, and a widely disseminated reputation that suggested he was a bonafide number one goalie, plenty of fans and critics still questioned whether or not Price was a "big game goaltender" as the 2013-14 hockey season approached. With the Olympics on every Canadian's mind and question marks swirling around the goaltender position, Price came to training camp focused and ready to go. Not only did this hot start solidify Price's spot on Team Canada's Olympic roster, his consistency and resiliency actually made him the favorite to be the starter for his country in Russia.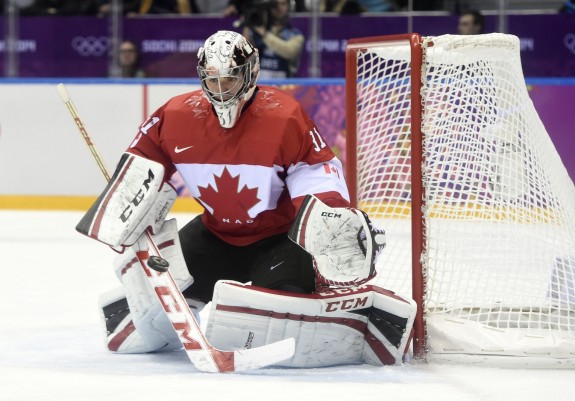 The 2014 winter Olympics was undoubtedly a memorable experience for Mr. Price. Allowing only three goals in 5 games and having an essentially flawless showing against top-notch opponents like the Americans and the Swedes, Price answered any and every question about whether or not he can win the big game, or whether or not he could be this "money goaltender" that all of his supporters claimed he had the ability to be.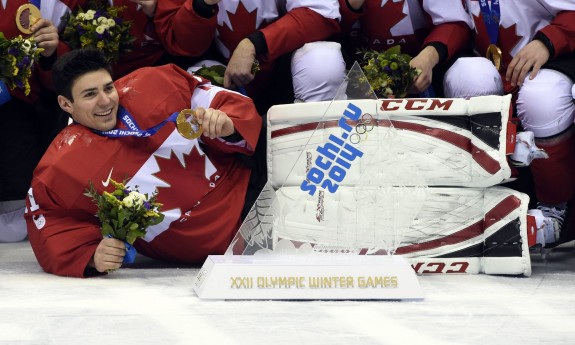 Naturally of course, there were those who still questioned whether or not he could "Carey" the Montreal Canadiens deep into the playoffs, a team that might not be a Stanley Cup favorite on paper just yet. Nevertheless, the Canadiens find themselves in the second round where they seem to be holding their own against the Boston Bruins. Price's play has been extraordinary through the first two games, especially during clutch moments in game 1. Not only does Price look to be playing the best hockey of his career, his confident demeanor is contagiously inspiring comfort ability onto his teammates.
But with excitement in the air, and many feel good stories developing so far during these playoffs for Montreal; the strangest of "Carey Price news stories" broke at 12:17AM on Monday morning. The British Columbia native sent out a tweet pleading for help as his two labs escaped from the Price residence. While Carey and his wife Angela were understandably concerned for obvious reasons, Habs nation immediately began to fear that their goaltender's focus would be hampered in game 3 if his labs were still missing. With the Canadiens surging at the right time and Carey Price playing a major role in this success, this timing could not have been worse.
The boys resting for the flight to MTL tomorrow pic.twitter.com/bWTvSgtT

— Carey Price (@CP0031) January 9, 2013
                Thankfully, and to the delight of Habs fans, John Mastromonaco saved the day, and perhaps the Montreal Canadiens season. Driving along on his way to work, the Candiac native spotted two dogs that fit the description of Price's two labs. Ironically enough, Mastromonaco noticed the dogs while he was listening to a local sports radio show that had been urging Montrealers to keep their eyes open. Immediately he placed a phone call to the number that was attached to their collar. As he delivered the good news to Angela Price, Mastromonaco indicated that Carey's wife was thrilled, "she was very relieved. So I offered to put the dogs in the back of my truck and bring them over to their house and she said 'sure, that would be much appreciated.' And she said 'I'll call my husband and tell him you're on your way."
If anyone finds two labs running around candiac they're mine

— Carey Price (@CP0031) May 5, 2014
Upon Mastromonaco's arrival, he observed that Carey Price has the calm personality that we see on the ice and via the media on a daily basis, "he was like the guy we see. Very cool, calm and collected." In fact, Price was so relieved and grateful for Mastromonaco's good gesture, that the Habs goalie signed a hockey stick and gave it to good Samaritan, "he came out, offered me a stick, I thanked him and wished him good luck on Tuesday."
On the heels of a six-hour scare for Price and his wife Angela, the dogs were returned to their rightful owners at approximately 7AM. When asked if he believes his role in the finding of Price's dogs might have a positive impact on Price's play going forward in his series, Mastromonaco laughed, "I don't think they need (this story) as motivation. I think they're on the ball as it is. I think they'll get by the Bruins."
David is currently a second year Arts student at McGill University and aspires to have a career as a sports journalist one day. When he's not covering the Montreal Canadiens for THW, he is the sports producer for TVMcGill and the host of his very own show called "On The Line with David Stein." He is also a frequent contributor to the McGill Tribune.