The '12 Days of Christmas' is a classic holiday song first published in its current form in 1908. In a nod to the classic carol, join The Hockey Writers as we count down the 12 Days of Hockeymas. Each day, we will provide you with a piece of hockey history as we eagerly await the start of the 2020-21 NHL season.
Short but Sweet
Although their time in the NHL has been short, the Vegas Golden Knights made themselves at home right away. Wasting no time, the team surprised everybody in their first season by posting a 51-24-17 record in their inaugural season. What is even more impressive is that they made it all the way to the Stanley Cup Final in their first year!
Other Golden Knights' Hockeymas Articles:
A great team like Vegas is propelled by a solid fanbase. The Golden Knights house some of the best fans in the entire league, which is a rarity when it comes to a team playing in a warmer climate. Still, as we saw what happened at their first ticket drive in 2016, it seemed that the Vegas community had accepted them and were ready to bleed Black, Red & Gold even before they came into existence.
Starting Strong
Before Bill Foley was granted the rights to the 31st franchise in NHL history, he and his management team wanted to test the waters on the excitement behind bringing Vegas it's first professional hockey team. In order to do that, they hosted their first-ever season ticket drive for the, at the time, unnamed professional hockey team that would be calling Vegas its home come the 2017-18 season. It is safe to say the ticket drive was a massive success.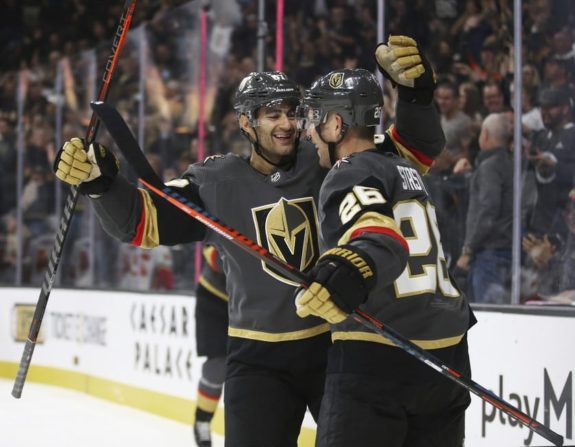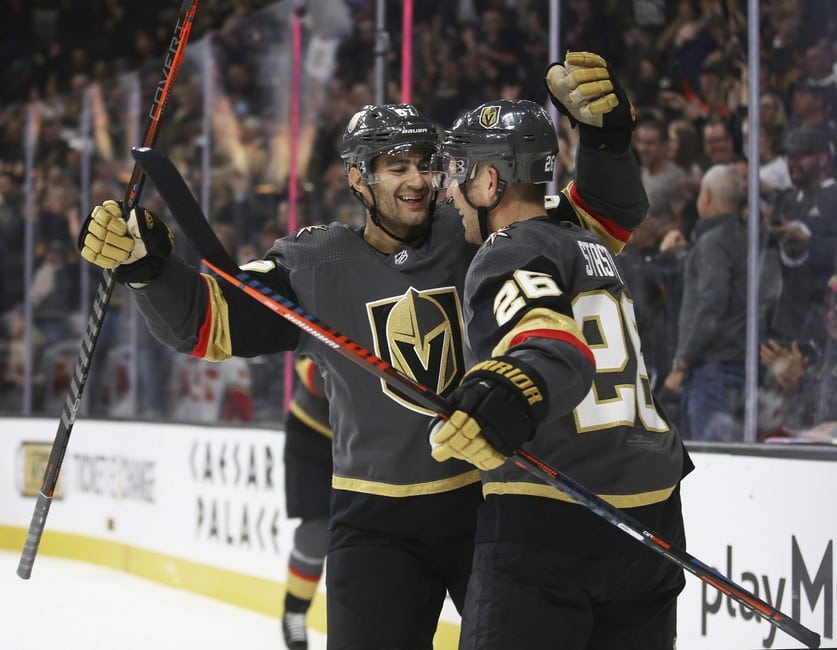 In a matter of only 60 days, the unnamed Vegas team had garnered 11,000 deposits for season tickets. Fans were going crazy for a team that didn't even have an arena to play in yet, seeing as T-Mobile Arena, home of the Golden Knights, was only completed in April of 2016. To conclude the drive, Foley and his management ended up selling 13,500 of the 17,000 seats in T-Mobile arena, as well as all the suites and the opera boxes.
This support from the Vegas faithful proved not only to Mr. Foley, but to the NHL as well, that professional hockey had a bright future in Sin City. On June 22, 2016, Foley's expansion bid was approved by a unanimous vote, bringing Las Vegas their very first professional sports franchise in city history.
Continued Success
A recent study by Forbes in 2019 ranked the NHL's best fans in order. Among the top were the usual suspects in Chicago and Montreal, but the surprise was that Vegas came in fourth. The ranking was done based on numerous metrics, one of those being hometown crowd reach. It is safe to say the hometown fans don't disappoint.
Over the past three seasons, Vegas has averaged a capacity percentage of 104.1% and has remained in the top five in that category since their inception into the league. This is due to the amount of standing room tickets they sell, which is around 500 on average. Since the entire arena is sold out, fans who couldn't score some seats look to cheer on the team while standing. Imagine that — loving your team so much you pay to stand for three hours to watch them play. Most NHL owners would give up an organ to achieve what the Golden Knights have in terms of crowd engagement over the past three years.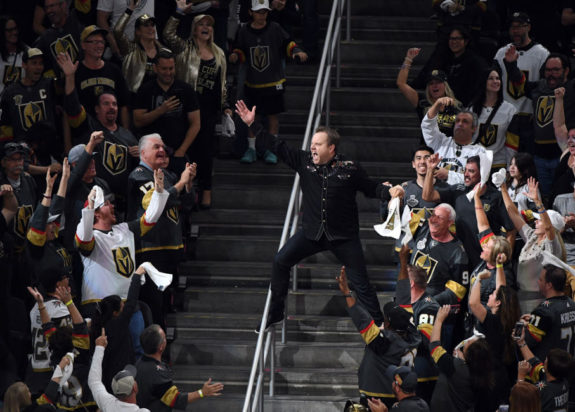 The support from the fans is even more amazing when you take into consideration that Vegas has one of the highest average ticket prices in the league. League average for a ticket is around $70, whereas the Golden Knights tickets average $88. On secondary markets, their tickets are ranked second most expensive, as they cost an average of a whopping $241. It seems that Golden Knights fans are willing to splash the cash to cheer on their favourite team, which is music to the ears of the owners.
Changing Times
When you have such hardcore fans in the stands you need to make sure you go out as a team and deliver a worthy product on the ice. Vegas has done exactly that, posting three straight playoff berths, two first place Pacific Division titles and a Stanley Cup Final appearance.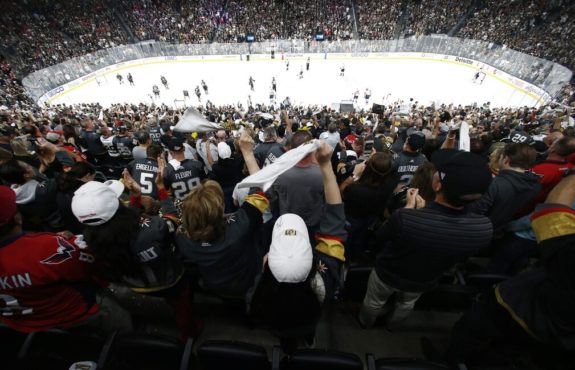 With one of the best crowds in the NHL backing them, it's no wonder the Golden Knights have been enjoying consistent success since coming into the league. In light of the COVID-19 pandemic that has hit our world, many things have changed, one of those being the cessation of in house attendance for sporting events. If there is one certainty in this time dominated by uncertainty, it is this — come the time that we get to enjoy sports in person again, Vegas fans will be ready to rock the house down and support their beloved Golden Knights.
---
---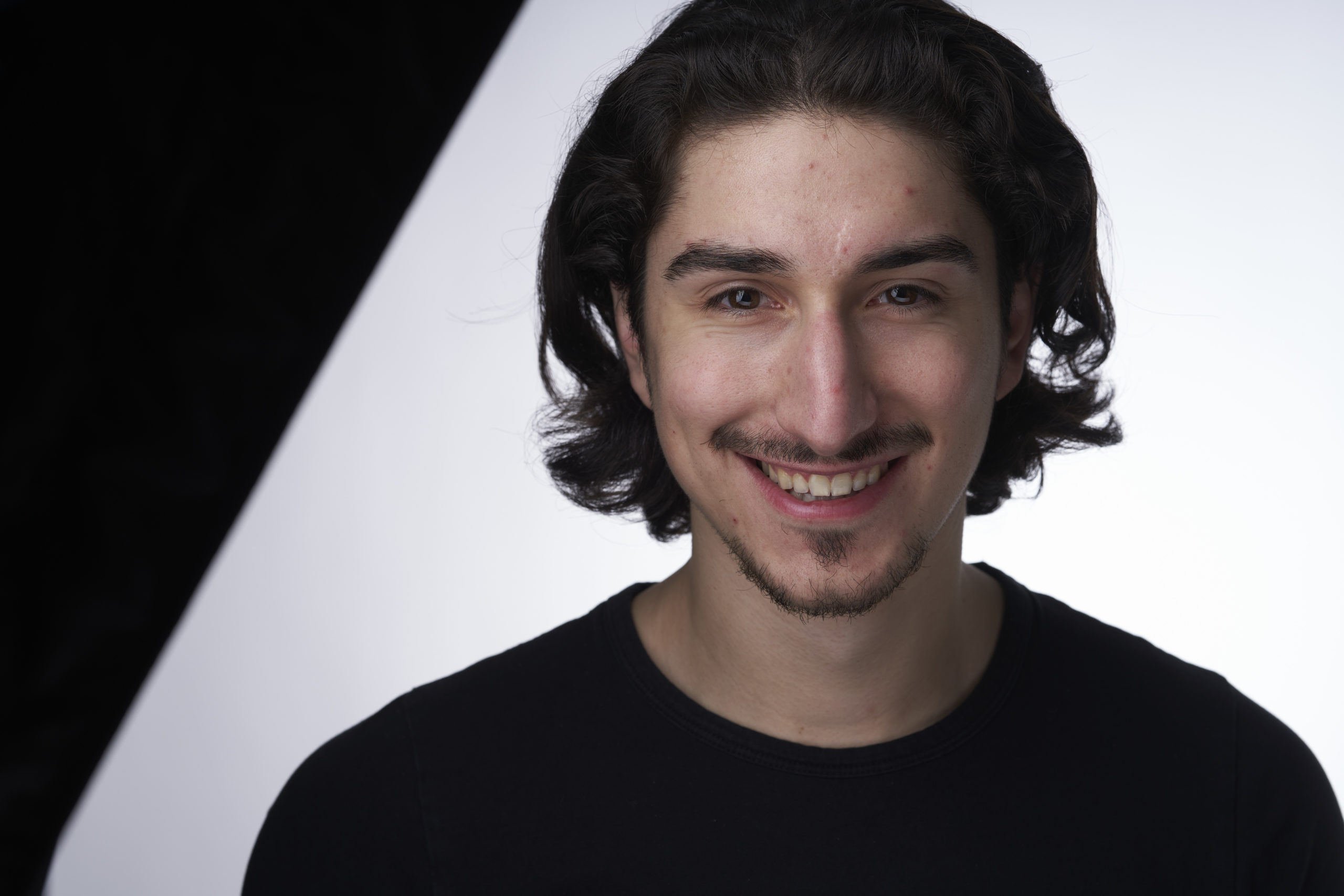 Michael Vidakis is a Montreal native who writes for the Vegas Golden Knights team here at The Hockey Writers. In his spare time, he enjoys the finer things in life such as Jean-Claude Van Damme movies, staring aimlessly outside windows and tangerines.