The Vegas Golden Knights were handed their third loss over their last four games in embarrassing fashion on Monday (Jan. 16) after being shut out by the Dallas Stars 4-0, bringing their record to 28-15-2. The Golden Knights entered this game out of first place in the Western Conference for the first time since Oct. 23, 2022, as the Winnipeg Jets took over the top spot after defeating the Arizona Coyotes on Sunday (Jan. 15).
---
---
This was the first of three meetings between these two teams this season, with the Golden Knights having an 8-2-1 all-time record against the Stars coming into this game. The Stars, who are being coached by former Golden Knights head coach Peter DeBoer, are second in the Central Division behind the Winnipeg Jets and have a 25-12-7 record.
A warm welcome back to Las Vegas to Pete DeBoer and Steve Spott! #VegasBorn pic.twitter.com/FdIrtEMvjB

— Vegas Golden Knights (@GoldenKnights) January 16, 2023
One of the biggest storylines for the Stars as of late has been the play of goaltender Jake Oettinger, who has had eight consecutive starts with a save percentage (SV%) of .910 or better, and earned himself his third shutout of the season in this game. The Golden Knights had a 50-game streak without being shut out dating back to April 2022 and only managed to put up 27 shots.
Mark Stone missed his second consecutive game as he continues to deal with an upper-body injury, and William Carrier was also out of the lineup as it was announced that he is also dealing with an upper-body injury. Both Byron Froese and Jonas Rondbjerg were recalled from the Henderson Silver Knights and made appearances in relief of the two forwards.
To make things worse, defenseman Alec Martinez left the game in the middle of the second period and did not return, making it six players who have spent time with the team this season that are now injured.
Golden Knights: Eichel's Struggles Continue
While Jack Eichel may be considered the most talented player on this Golden Knights roster, he's definitely not been their MVP this season. That title belongs to Mark Stone, and it's evident in how the team has played without him.
Over his last four games, Eichel has had one goal and is a minus-10 on an average ice time of 22:10 (TOI). While statistics aren't everything, his inconsistent work ethic is almost directly correlated with his point production. He's been very streaky on the offensive side of things and hasn't been good enough in the defensive zone to make up for his lack of scoring.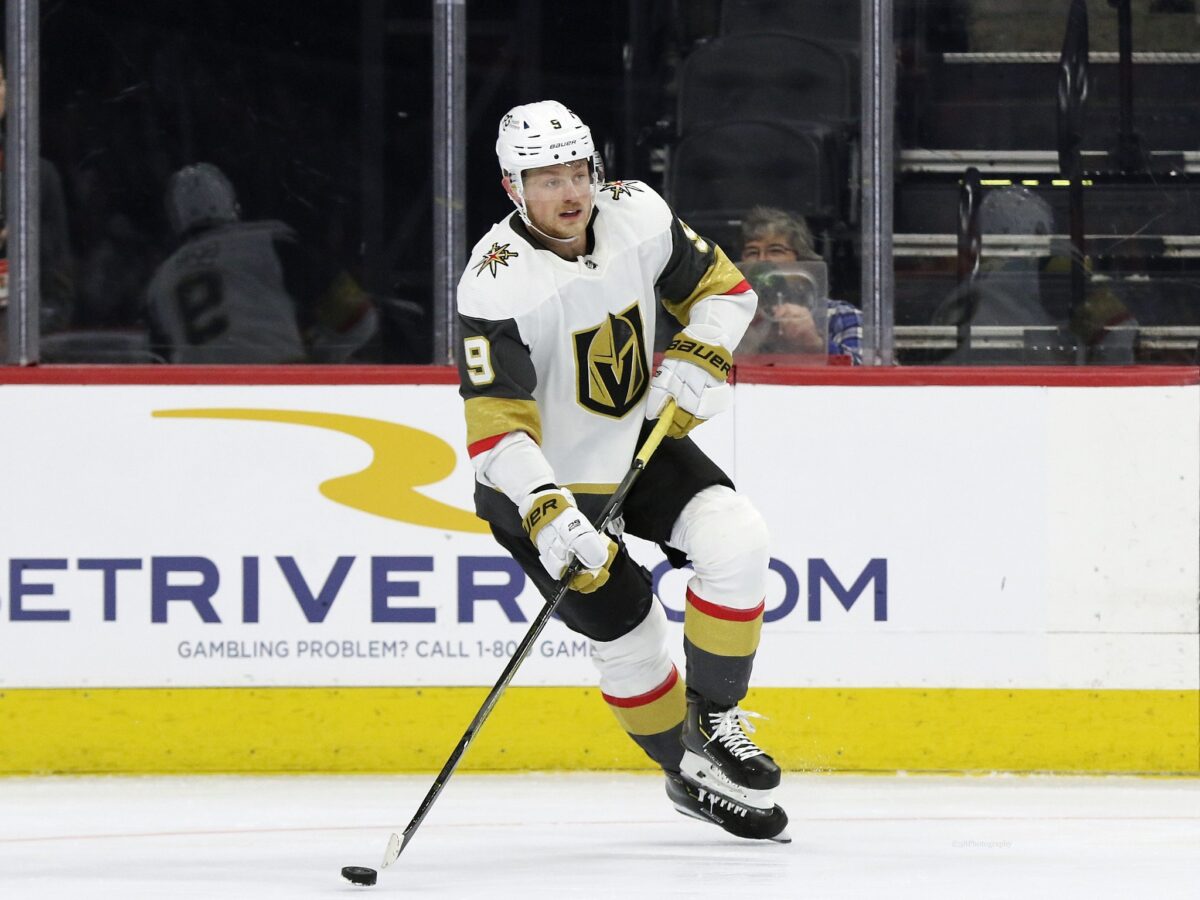 When Eichel was injured, Stone took it upon himself to raise the intensity of his own game. In the 12 games that Eichel missed, he averaged over 20 minutes TOI and had eight goals and nine assists. Now that Stone has been out of the lineup for just two games, Eichel has played his two worst games of the season and the team has allowed five goals while he's been on the ice. 
Related: Jack Eichel Trade One Year Later – Everyone is Winning
---
Latest News & Highlights
---
It's time that he starts playing to the standard that allowed him to become the highest-paid player on the team. There is a huge amount of pressure for him to perform at a high level every single night, but that type of pressure shouldn't be anything new to a former second-overall pick.
While Eichel has yet to play a full season's worth of games since being traded to the Golden Knights in November of 2021, these are the games where you can't help but wonder: is he truly the player that is going to lead this team to a Stanley Cup?
Golden Knights' Lack of Effort
This team seems to have a serious problem with rising to the occasion. Over the past week the Golden Knights came up extremely flat against the Los Angeles Kings and the Edmonton Oilers, two division rivals that are competing for playoff spots, and now they get shut out by the Dallas Stars, who have just surpassed them in the Western Conference standings. 
What started out as just a few bad habits has seemingly transpired into a total lack of awareness and intensity at both ends of the ice. While the Stars are a very skilled team and deserve a lot of credit, the Golden Knights are developing a trend of beating themselves.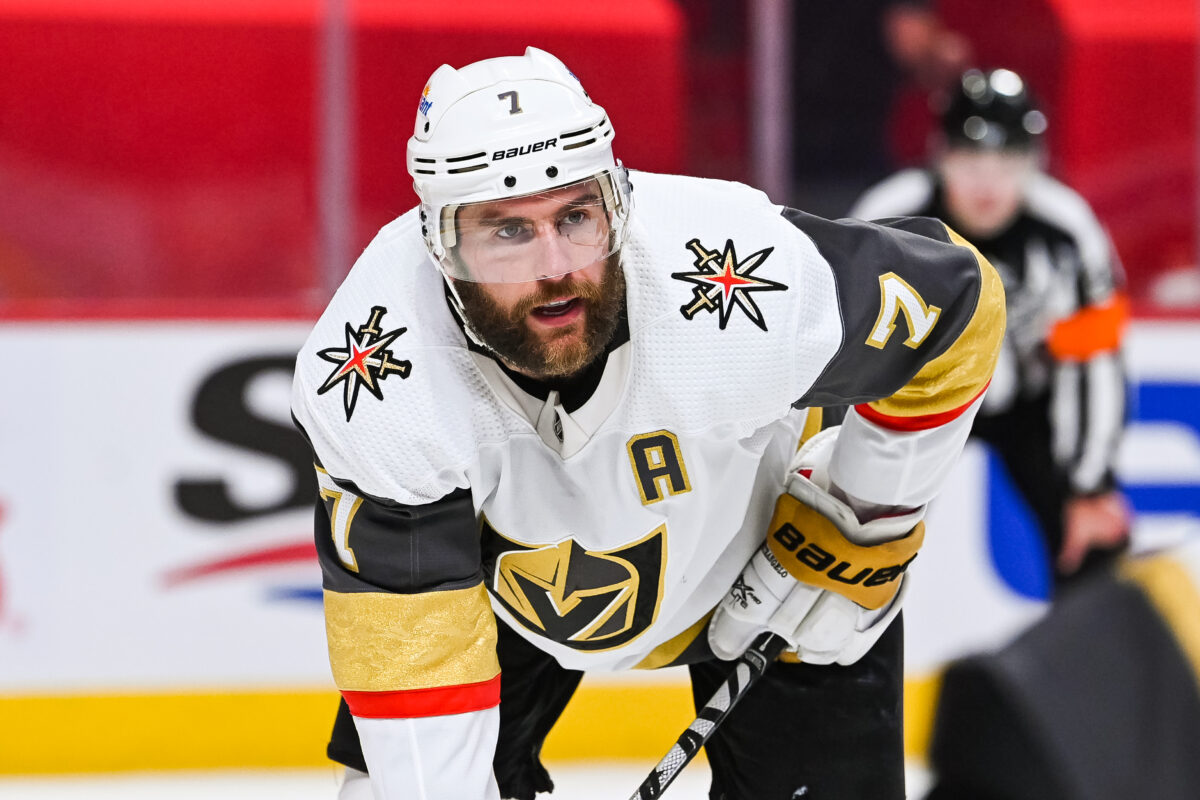 The number of unforced errors that resulted directly in dangerous chances for the Stars was unacceptable for a team as structurally sound as the Golden Knights have proven to be in the past. Turnovers along the boards, failed clearing attempts, and passes being picked off in the neutral zone were all things that put the Golden Knights on their heels, forcing them to panic and defend while being wildly out of position.
This team has avoided a lot of criticism because of the number of injuries that they've had to deal with throughout the season, which was a problem that they didn't have to start off with, but they were able to avoid it because the effort was always there.
Cassidy shouldn't need to motivate the players any further given the opportunity that some of these guys have in front of them to earn ice time that they wouldn't be getting with a fully healthy roster. But something clearly needs to be done internally to break these habits for good.
Final Thoughts
The bottom line is that everyone needs to be better. This team is far too talented, even with the injuries they have been dealing with, to be having performances like they have had over the past week.
They can't just hope that they are going to be able to survive on their hot start to the season, or that players are going to return and immediately make everything better. It's on the guys in the locker room right now to right the ship and get back in the win column.
The Golden Knights have a few days to return to the drawing board before they get back in action against the Detroit Red Wings on Thursday, and will then close off their seven-game home stand on Saturday against the Washington Capitals.
Eric is a recent graduate of Toronto Metropolitan University's Sport Media Program and is covering the Vegas Golden Knights with the Hockey Writers