The Calgary Flames haven't provided much excitement to their faithful fans over the past few months. However, after a disappointing stretch of losses and missed points in November and December, the team has seemingly turned a bit of a corner with a 5-3-2 record in their last 10 games and 9-5-6 throughout their last 20.
---
---
They sit in the first wild card spot in the Western Conference, tied in points with the neighbouring Edmonton Oilers. Some forward lines are showing immense chemistry and starting to click, and the goaltending has had flashes of consistency. The team's defense for the most part has also been quite consistent in shutting down the opposition's chances and contributing offensively to boot.
Related: Flames 2022-23 Trade Targets: Scoring Wingers
---
Latest News & Highlights
---
However, the team still does have its needs. As previously mentioned on a few occasions, they could use a winger that has a knack for depositing pucks in the net and finishing off more of the Flames' ludicrous amounts of shots on goal. The other need? Depth. General manager Brad Treliving would surely like to add a serviceable NHL defenseman to round out his top six. Unfortunately, Oliver Kylington's personal situation will likely take the whole season, Connor Mackey seems not quite ready for regular reps with the big club, and American Hockey League call-ups Nick DeSimone and Dennis Gilbert aren't reliable enough should someone get hurt. Let's peer into some names around the league that could shore up the Flames' blue line for a hopeful playoff run.
Jake Walman, Detroit Red Wings
We know, you might be saying "who?" Or you may only know him as the guy who performed the "Griddy" dance after scoring. But as Detroit Red Wings fans know, 26-year-old Jake Walman is quite underrated. He also happens to be a pending unrestricted free agent (UFA) after signing with the Wings on a one-year, $1.05 million contract last summer. No one expected much from him but he has performed admirably, tallying five goals and eight points in 25 games this season while sitting second on the team in plus/minus with a plus-13 rating. This is especially impressive given the Red Wings' struggles this year, sitting 23rd in the league and having a minus-10 team goal differential.
The Red Wings are in a unique situation: they have an abundance of players in need of new contracts in the offseason, including stars like captain Dylan Larkin and Tyler Bertuzzi. Therefore, they may be more willing to let a guy like Walman go for relatively cheap given that they may lose him for nothing. He is also no stranger north of the border, hailing from Toronto. Should the Kylington situation take more time, he could potentially re-sign with the Flames and be given a decent role next season as well.
Radko Gudas, Florida Panthers
He may not be the sexiest name available, but Radko Gudas can play Darryl Sutter/Flames hockey. The Czech-born defenseman has long been feared as one of the league's best hitters since he broke in with the Tampa Bay Lightning in 2012-13. He averages a whopping 303 per 82 games, and his 130 so far this season is almost 40 more than any Flames player has registered. His 355 hits last season led the entire NHL, and he also averages 138 blocked shots per year. Gudas plays a great deal of his 18:16 a night shorthanded and has authoured an impressive 54 percent Corsi For rating, meaning his team controls puck possession whenever he is on the ice.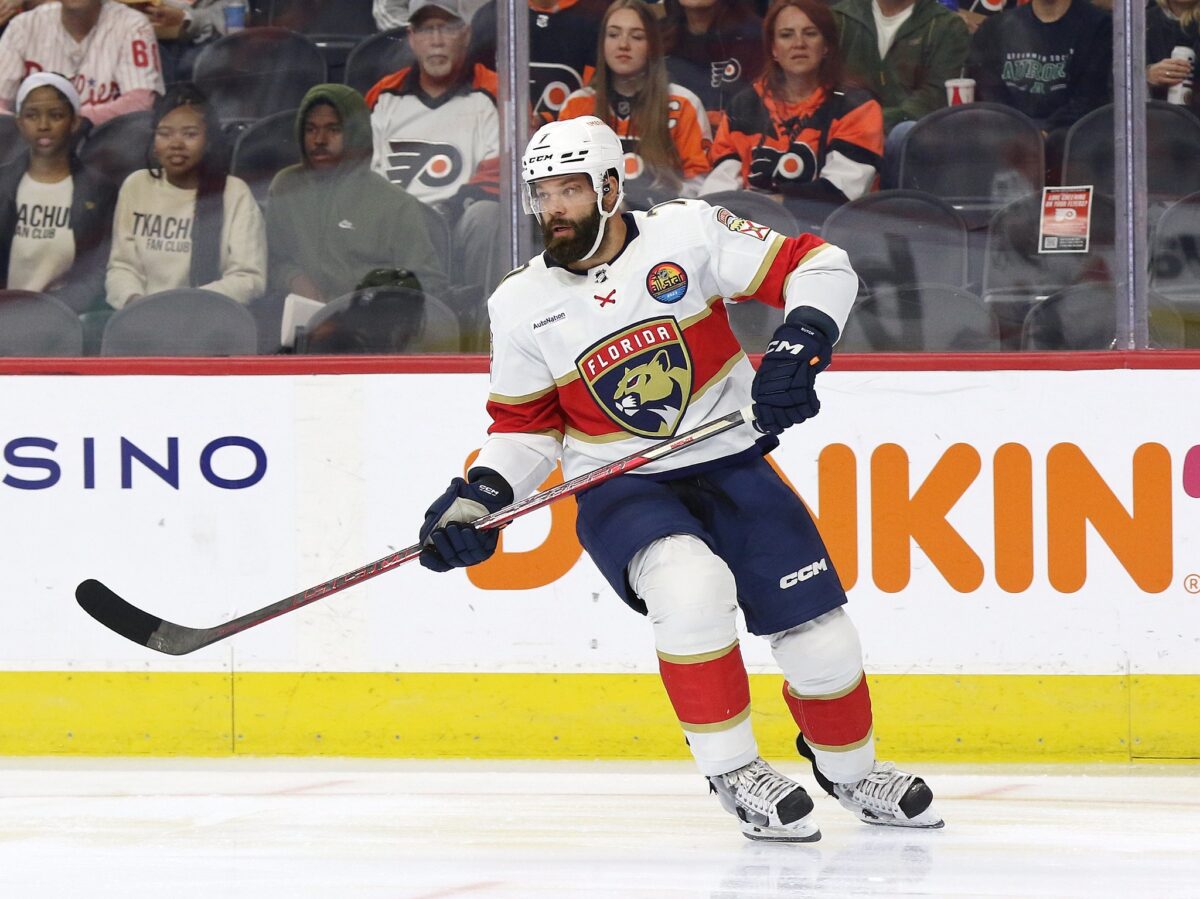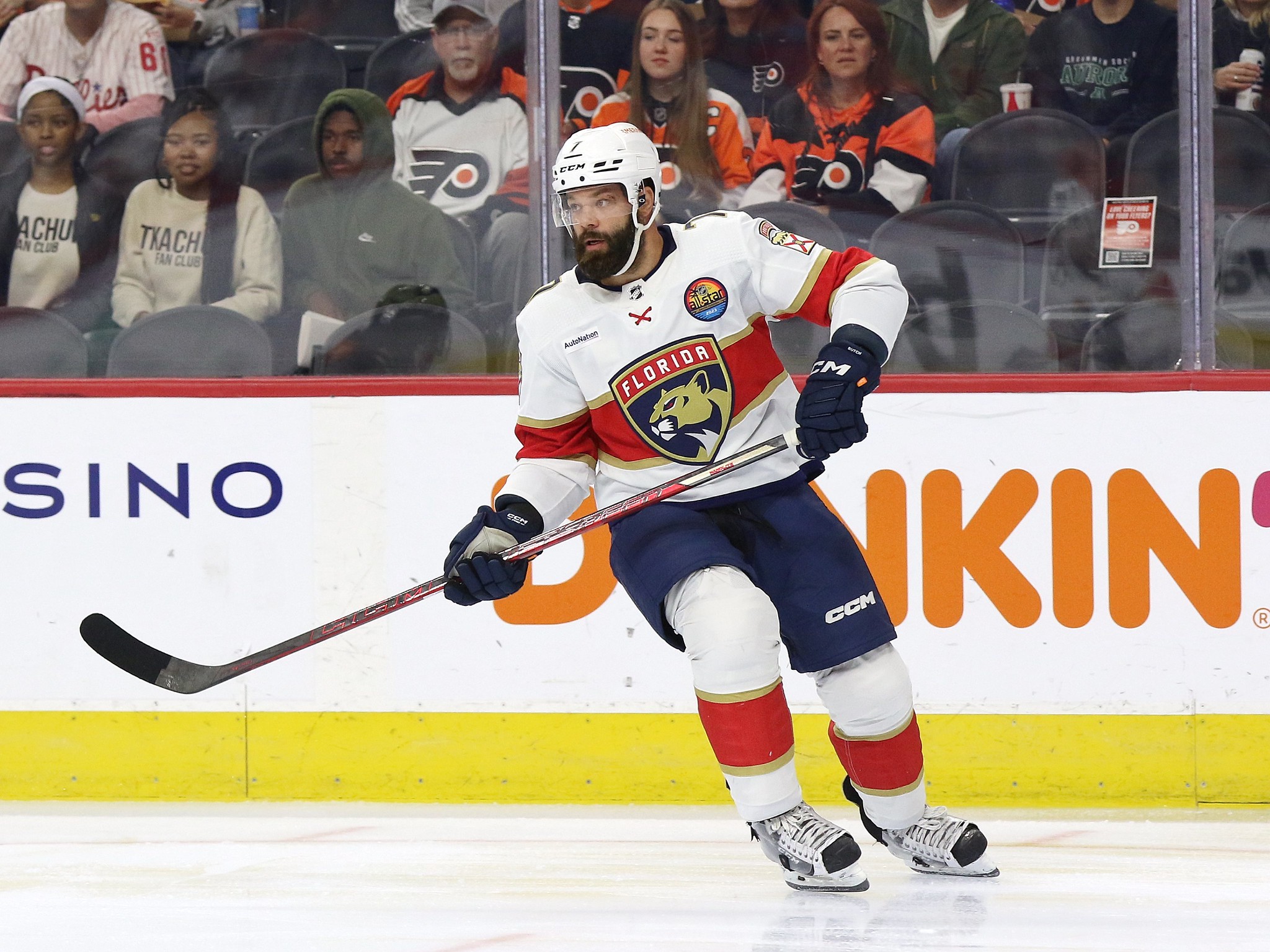 Gudas is also a pending UFA, but his contract for this season is a little bit more pricey at $2.5 million. Like the Red Wings, the Panthers are in a unique financial situation, but theirs is a little different. They are up against the salary cap but have to somehow make enough room for forwards Anthony Duclair and Patric Hornqvist to be activated off of the long-term injured reserve. At 32 years of age, Gudas might not fit the Flames' future plans but can provide punch in the bottom pairing and also move up if the defense core suffers injuries. Because of their finances, the Panthers would also likely let him go for cheap.
Luke Schenn, Vancouver Canucks
Much like Gudas, Luke Schenn is a premier checker in the NHL. The 15-year veteran recently became the NHL's all-time leader for hits by a defenseman when he registered the 2,947th of his career this season against the Arizona Coyotes on Dec. 3, 2022. He sacrifices his body in more than just that way, averaging 127 blocked shots per season. Schenn is by no means an offensive threat but he does chip in a fair amount given his opportunities, as this season he is up to two goals and 14 points through 42 games on the lowly Canucks.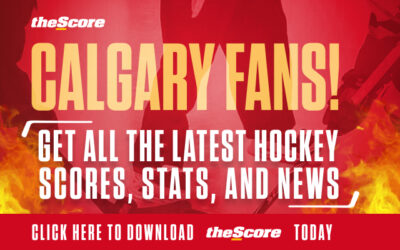 A stable veteran presence in whatever dressing room he has been in, Schenn is not afraid to stick up for his teammates and is a formidable scrapper. Alongside Milan Lucic, the two men together would make the Flames very intimidating and provide skill-based players on the team with more room to operate freely.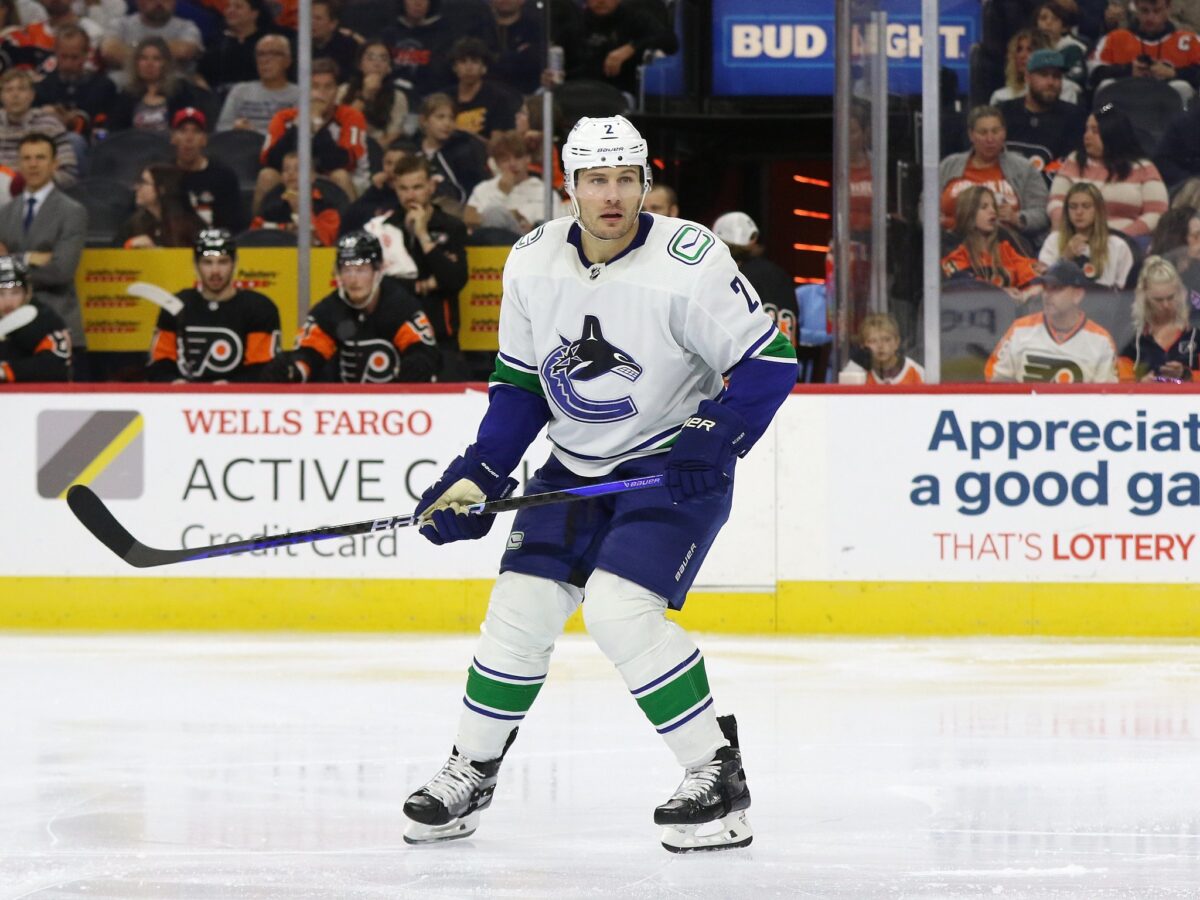 Schenn is also quite attractive given that he is on an expiring $850,000 contract with the Canucks likely headed in a different, younger direction. He is a part of the coveted right-handed defenseman group, as is Gudas, and many playoff-bound teams will be looking to add his stable veteran presence. The difficulty for the Flames lies in the fact that teams don't tend to like trading within their own division. The last trade the two teams made came all the way back in 2016, when former first-round pick Hunter Shinkaruk went to the Flames in exchange for Markus Granlund. Though Schenn may not be a game-breaker, it can be assumed that the Canucks would rather not play against him as often if given the choice.
Honorable Mention: Matt Benning, San Jose Sharks
Matt Benning is a reliable, two-way defenseman stuck on a terrible hockey team. The 28-year-old is only owed $1.25 million for this season and the next and provides steady play on a nightly basis. He starts almost 70 percent of his shifts in the defensive zone but has still chipped in a respectable 19 points in 43 games. The same-division problem also exists here, but San Jose is in rebuild mode and will likely take whatever they can get for a lot of their players.
To conclude, there are plenty of solid defensemen available on the market and it would do more good than harm for the Flames to scoop one up. This is especially true if they feel they can make a strong end-of-season push and try to secure themselves a spot in the playoffs. They have a bit of cap wiggle room and enough picks and prospects to make something happen, it is just a matter of weighing what they currently have and determining if it is good enough to compete. However, rostering too many NHL-calibre defensemen is a better problem to have than not having enough.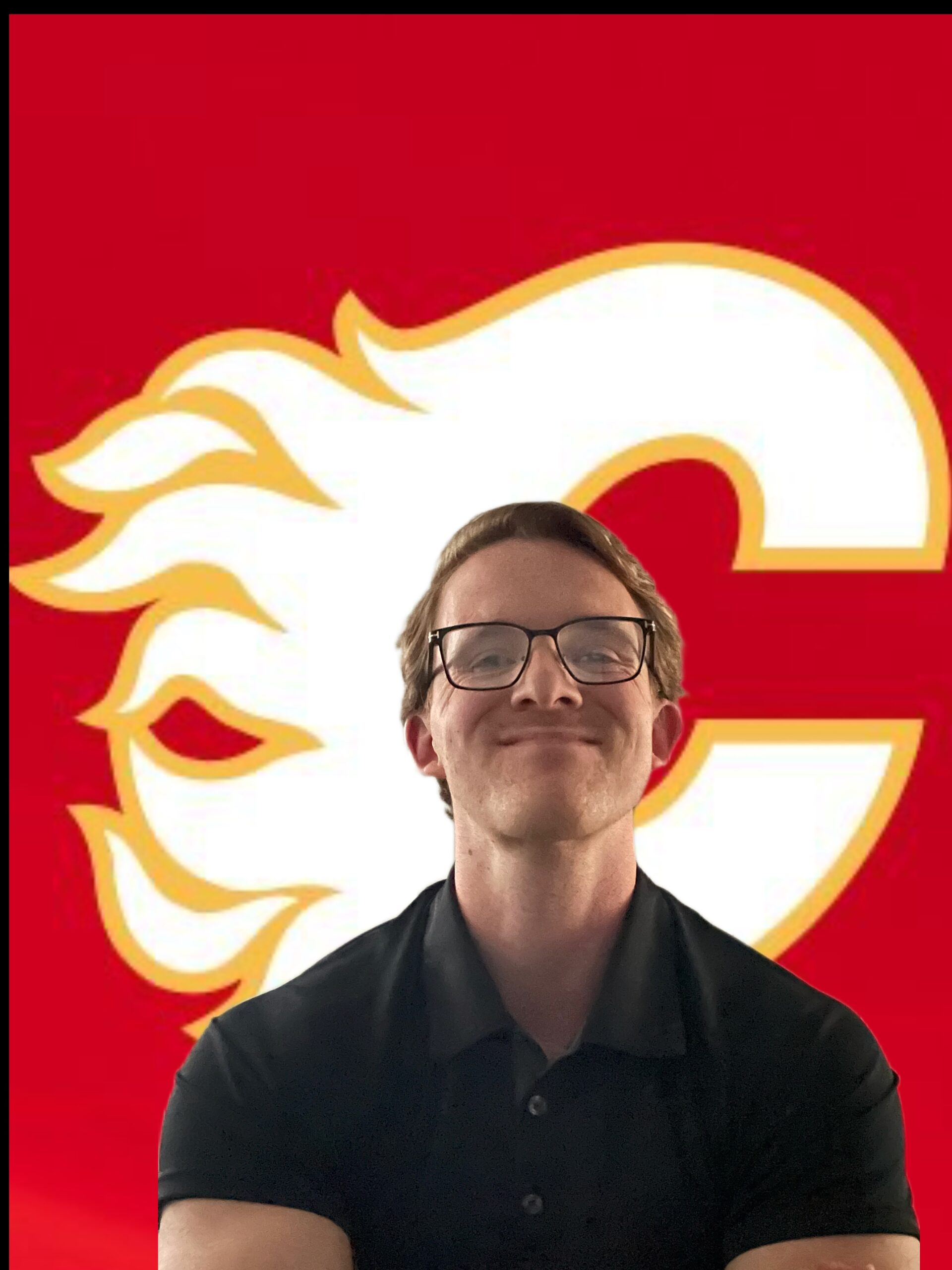 Derek Olsen has a Bachelor of General Studies with focuses in History and English, and is now working on a Bachelor of Education. He grew up an avid sports fan and participant, but hockey has and always will be the most important to him. Eat, sleep, and hockey. Blood, sweat, tears, and hockey. He has a relative presence in the ever-expanding sports card industry and claims his collection will "be his retirement". He is pleased to be able to write for The Hockey Writers and to cover the Calgary Flames.