The Anaheim Ducks had a dilemma in November of the 2017-18 season. With both Ryan Getzlaf and Ryan Kesler—their top two centers—on the shelf with separate injuries, the team looked to a rag-tag group of forwards to fill the void. Derek Grant, Chris Wagner, and Antoine Vermette went from bottom-six options to top-six fixtures. It was during this period that the "Elite 1C" moniker became canon for Grant as well.
---
---
With Anaheim expected to make another playoff push and potentially a long run to the Cup, general manager Bob Murray decided to deal from his wealth of riches on the blue line and send Sami Vatanen to the New Jersey Devils (along with a third-round pick) for a trade package that included Adam Henrique.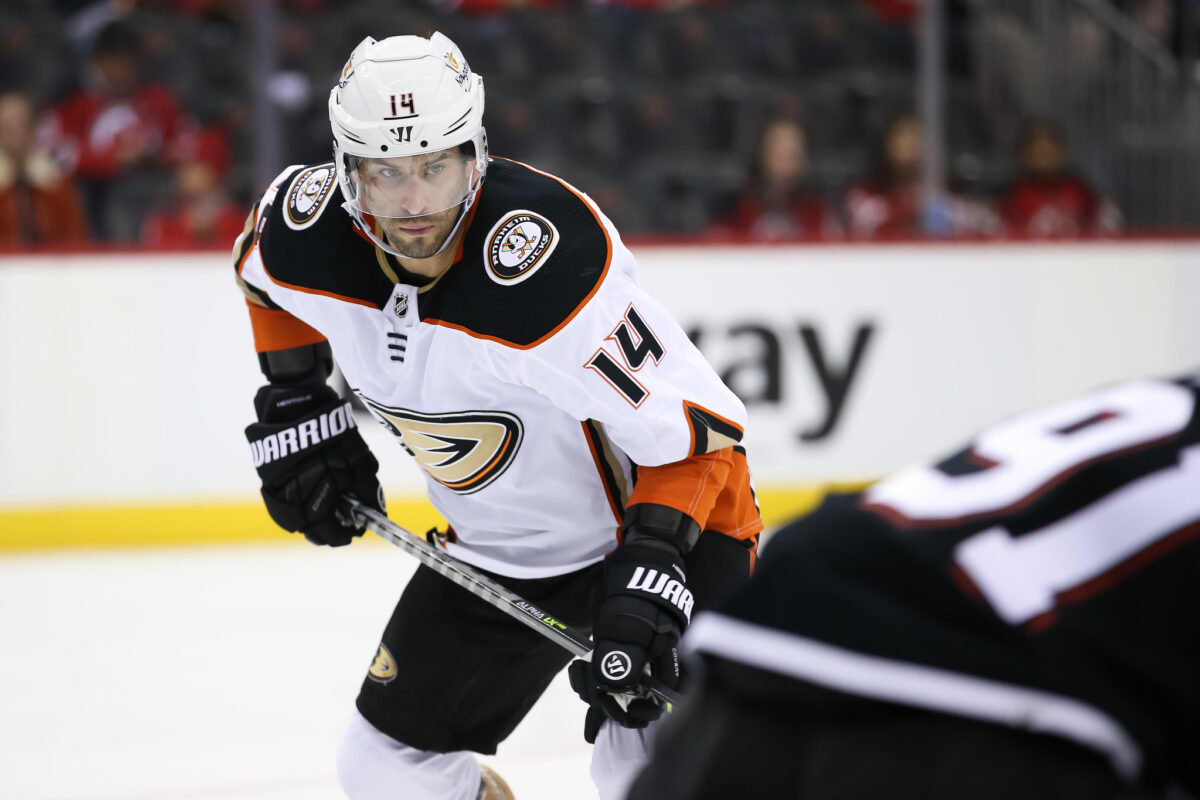 Henrique instantly gave the Ducks massive depth down the middle with a fully healthy squad and formed a strong third line with Nick Ritchie and Ondrej Kase. He finished with 36 points in 57 games and notched the fourth season of his career with 20-plus goals.
Since then, Henrique has remained a consistent producer. Even though the team's performances have faltered with every passing season, the former Devil continues to be a reliable option. He's reached the 40-point mark in every season but two – the shortened 2012-13 and 2020-21 seasons.
Henrique an Unsung Hero
After appearing in one game during the 2010-11 season, Henrique became a full-time NHLer the following season and put up 51 points in 74 games. That was good enough for third in the Calder voting and a selection to the NHL All-Rookie Team. He even centered Zach Parise and Ilya Kovalchuk at times during his rookie campaign at just age 21.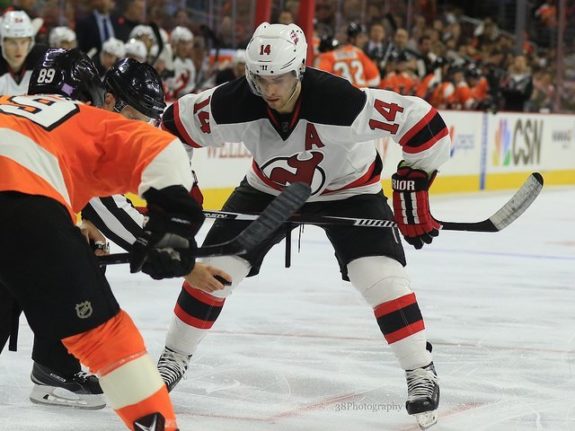 But perhaps his most important contribution during that rookie season came against the New York Rangers in the Eastern Conference Final. With the Devils one win away from ending the series, Game 6 headed to overtime. He didn't waste much time as just barely a minute in, he converted a loose puck and sent the Devils to the Stanley Cup Final. Though they would eventually lose in six games to the Los Angeles Kings, it was a strong postseason for Henrique, who had 13 points in 24 games.
Jack of All Trades
Though it was the only postseason success he would have during his time in New Jersey, Henrique became an important figure on the team with every passing season. His strong two-way play found him continue as part of both special teams units and his point totals remained steady. He remains a fixture on special teams for the Ducks as well, usually one of the first names called upon when they head to the power play or penalty kill.
No stranger to playing alongside some of the most talented players in the league, Henrique is capable of fulfilling many different roles. He is also a natural center, the position he spent most of his NHL career before shifting to the wing over the last few seasons.
When Trevor Zegras came up to the club full-time, it was Henrique who was penciled in as his left wing and the latter took most of the defensive zone faceoffs whenever their line was on the ice.
Related: Ducks News & Rumors: Klingberg, Silfverberg & More
---
Latest News & Highlights
---
That pairing continued to start this season but Mason McTavish now mans the middle between Henrique and Troy Terry on the top line and the 19-year-old has more than held his own since being promoted to warrant taking more defensive zone faceoffs.
What To Do With Rico?
It's quite apparent that the Ducks will not be a part of the Stanley Cup Playoffs this season as they sit 30th overall in the standings through 44 games. The expectation is that many of their pending unrestricted free agents (UFAs) will be dealt for assets prior to this season's trade deadline on March 3.
While "Uncle Rico" is not one of those UFAs—his contract expires next season, he could prove to be a valuable acquisition for a team looking to bolster their top-six through the 2023-24 season. His $5.825 million cap hit would be a tough pill for many cap-strapped teams to take on outright but the Ducks should have no issue retaining salary in the event of a trade. Whether a deal should be made is the question.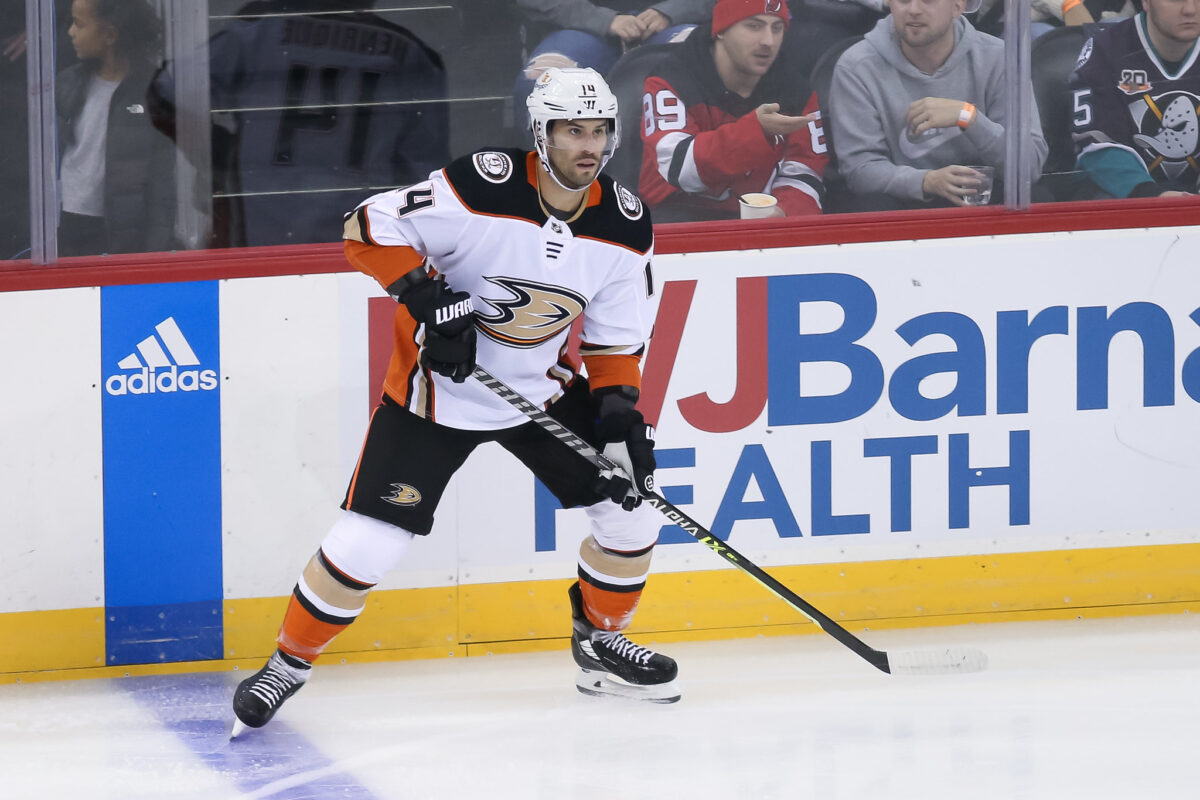 Henrique is one of the senior members in the locker room now, along with players like Cam Fowler and John Gibson. Removing him from the team takes away a veteran presence and a reliable producer at both ends of the ice. The fact that his contract doesn't expire until next season means a deal for the rebuilding Ducks isn't exactly necessary at this point either. He also has a modified no-trade clause with a list of 10 teams that he cannot be traded to.
There's also the question of whether someone from down in San Diego like Brayden Tracey or Pavol Regenda would be ready to take the next step as a top-six winger and fill the void left behind by Henrique.
Henrique has been a dependable player, almost from the moment he entered the league. He does deserve another chance to contribute in the playoffs for a contender, much like Josh Manson when he was traded to the Colorado Avalanche last season.
It feels like only a matter of time before Henrique dons another jersey but it's undeniable that he's been one of the Ducks' most consistent players since he joined the team.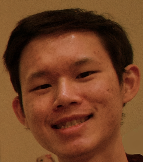 Derek Lee is a contributor for The Hockey Writers covering the Anaheim Ducks. Derek has spent nearly two decades immersed in the world of sports and has been writing about sports for five years. He graduated with a bachelor's degree in Sports Communication in May 2020 from UCCS in Colorado Springs, Colo., where he also spent two and a half years on staff with their on-campus student newspaper–both as a sports reporter and editor. In his free time, he enjoys playing FIFA, curating his Spotify playlists and attending concerts & sporting events