It's not a secret that the San Jose Sharks are in a major cap crunch with no way out in the near future. They already have $11.5 million tied up with Erik Karlsson, $7 million with Marc-Edouard Vlasic, and just over $16 million between Logan Couture and Tomas Hertl. In total, that's $34.5 million tied up for at least the next four years. Considering the salary cap ceiling is currently $82.5 million, that means they've committed nearly 42 percent of it to four players. In most circumstances, it would be clear that any team would want to keep Timo Meier. However, with the Sharks near the bottom of the league, it's a much more difficult decision than it should be.
---
---
Can the organization truly afford to add another massive contract and put itself in an even bigger hole? If they want to succeed any time soon, it'll be hard to do so, considering the current core has already shown it doesn't have what it takes to win.
Meier's Qualifying Offer
Meier is a pending restricted free agent which often takes away most of the stress around contract negotiations. In this situation though, he's one year away from unrestricted free agency (UFA) and due to his current contract, his qualifying offer will be $10 million for next season. Only 14 players in the NHL have an eight-figure cap hit, so the question essentially becomes whether it's worth giving him a salary higher than players like Brayden Point and Johnny Gaudreau. It would also be the exact same cap hit as Aleksander Barkov and Jack Eichel. Considering the fact that wingers' contracts are generally lower than those of first-line centers, it's hard to justify paying someone who has yet to have a point-per-game season the same amount as those two.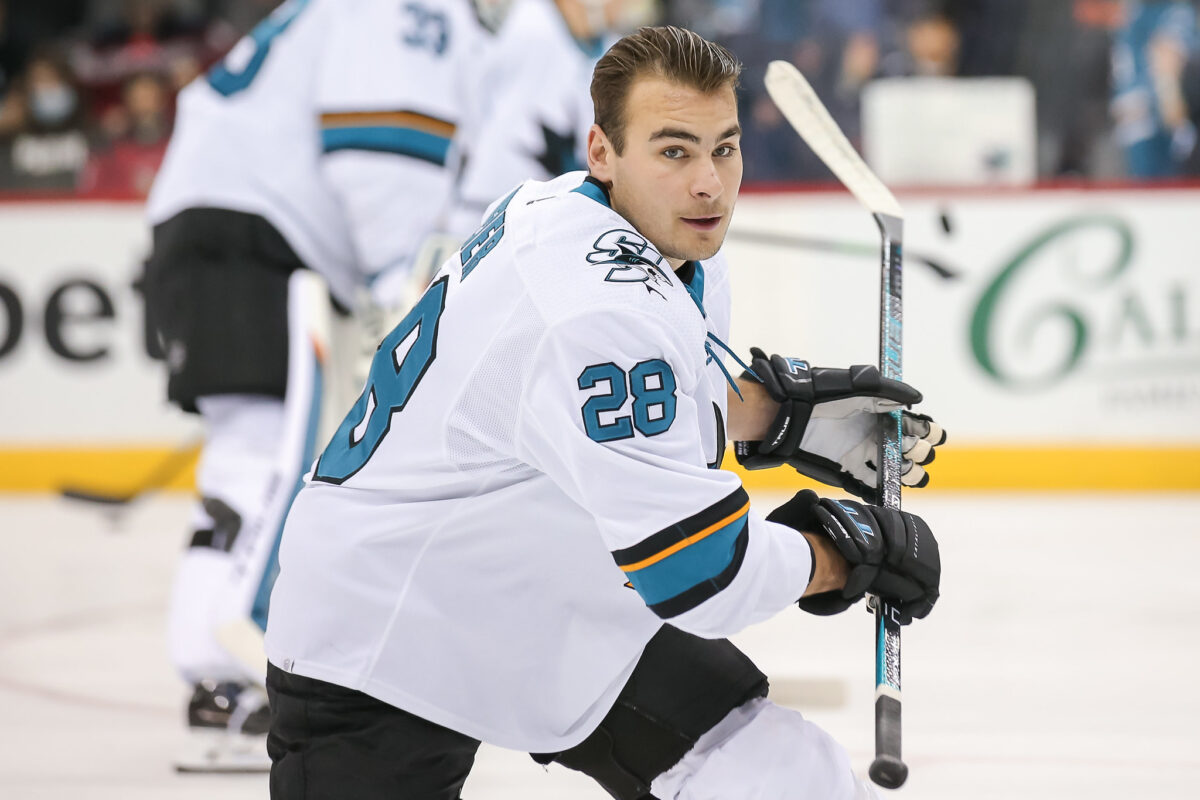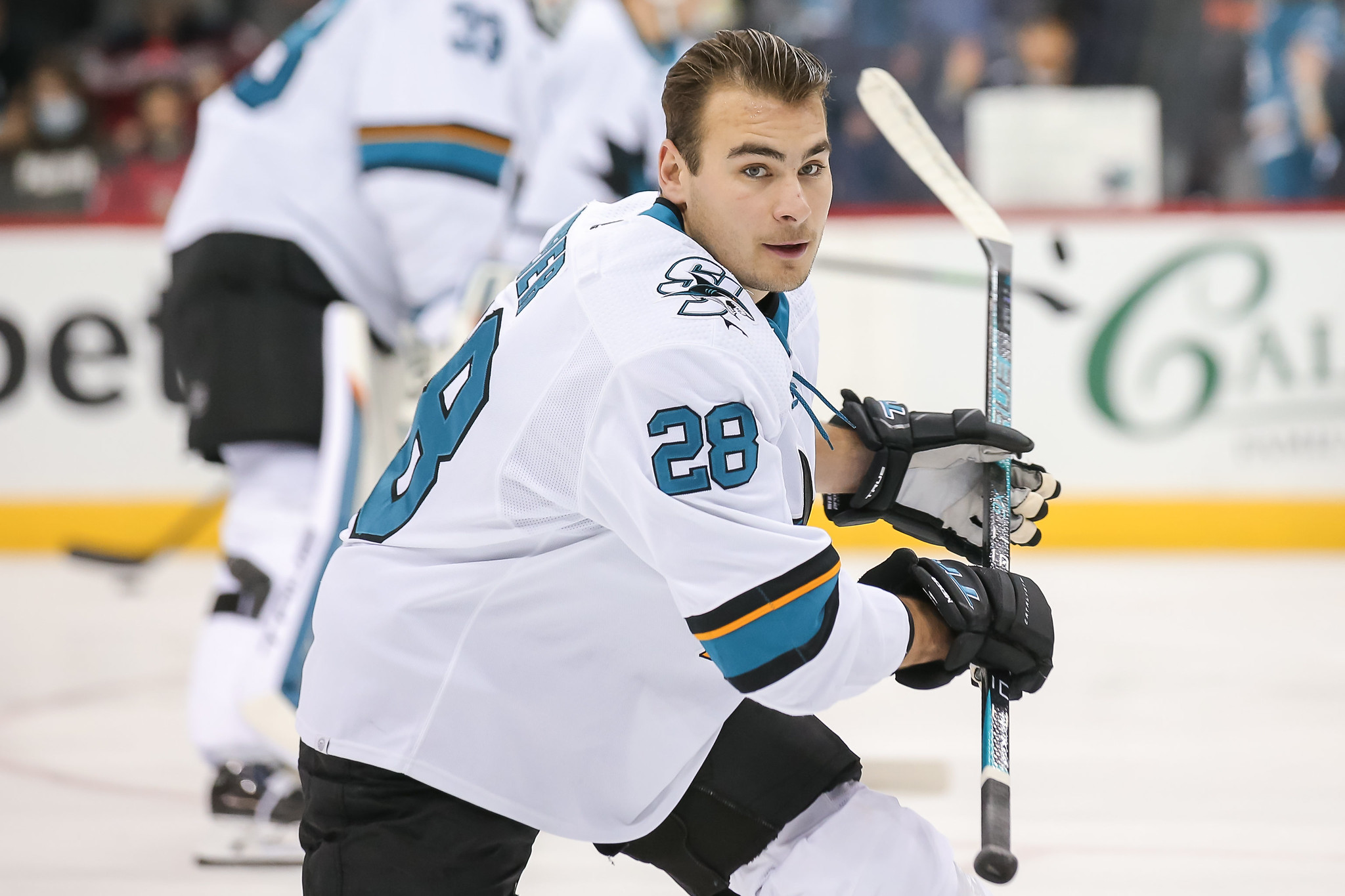 Meier is a career .70 point-per-game player, although he was right below a point-per-game level last season and so far this season has been hovering around it, he's yet to hit that important milestone for a full season. With the level of uncertainty surrounding the future of the salary cap, not many teams are willing to hand out eight-figure contracts at this point. Even if they wanted to, not many would have the option to do so.
Related: Sharks' Erik Karlsson Showing No Signs of Slowing Down
---
Latest News & Highlights
---
The Sharks theoretically could, however, it would leave them with almost no room to replace their pending UFAs and a core of players who have failed to have any success in recent years. An argument could be made that for the right team under the right circumstances, Meier could be worth that amount of money. With that being said, the Sharks aren't the right team for that price point.
Other Contract Options
The qualifying offer would be a worst-case scenario for the Sharks at this point. If he were to accept it, Meier would be able to walk to unrestricted free agency in a season's time. Ideally, if the plan is to retain the Swiss forward, they'll look for a long-term contract extension instead. In the open market, he may be able to get over $10 million once the cap has had a chance to rise this upcoming offseason and the next. If he were to sign an extension with the Sharks this offseason, then he'll likely receive between $8-9 million per season, possibly as high as $9.5 million. As a result, if he signed for eight years, his total earnings would be roughly between $64 million and $73 million for the entirety of the contract.
On the other hand, if Meier gambles on himself successfully and accepts the qualifying offer and signs for seven years elsewhere as a UFA, he could end up with $80 million or more over the same time frame. Unless Mike Grier does something drastic, Meier will have to take a discount to stay in the Bay Area, however, the organization hasn't given him many reasons to do so.
The Sharks truly cannot afford another massive contract at this point, but Meier may be a player that is too good to let go. Signing him to a long-term extension will lock the team into the same aging core for years to come and subject the fan base to at least a half-decade of mediocrity. Trading him, on the other hand, will get a smaller return than it likely should, given the circumstances of his current contract. One thing is clear though, the Sharks have a difficult decision in front of them and it must be made this season or things will likely not end favorably for the organization.
William Espy is a graduate of California State University, Stanislaus. He has been writing about hockey since 2016 on various platforms. He currently covers the Columbus Blue Jackets but had a previous stint covering the Calgary Flames.