Erik Karlsson has been the comeback player of the season so far for the San Jose Sharks and it hasn't been close. The former two-time Norris Trophy winner is making a strong case for him to make it a trifecta. Although his franchise-record 14-game point streak came to an end following a loss to the Boston Bruins, the 32-year-old hasn't shown any signs of slowing down.
The Point Streak
Karlsson's point streak ironically started during the Sharks' loss to the Ottawa Senators on Dec. 3. Following that, he went on to have a very strong month to finish off 2022 with performances that included a four-point night against the Minnesota Wild in a 5-2 win at home on the 22nd.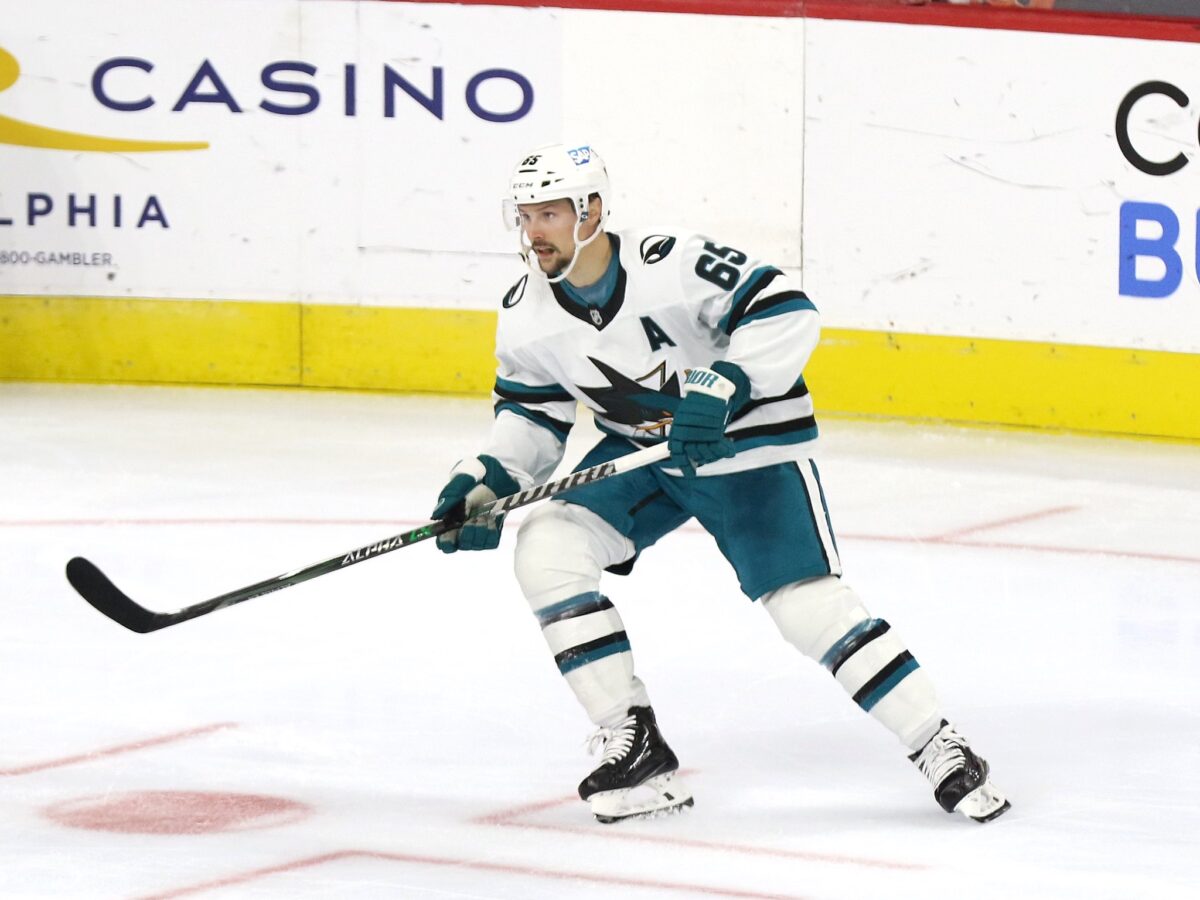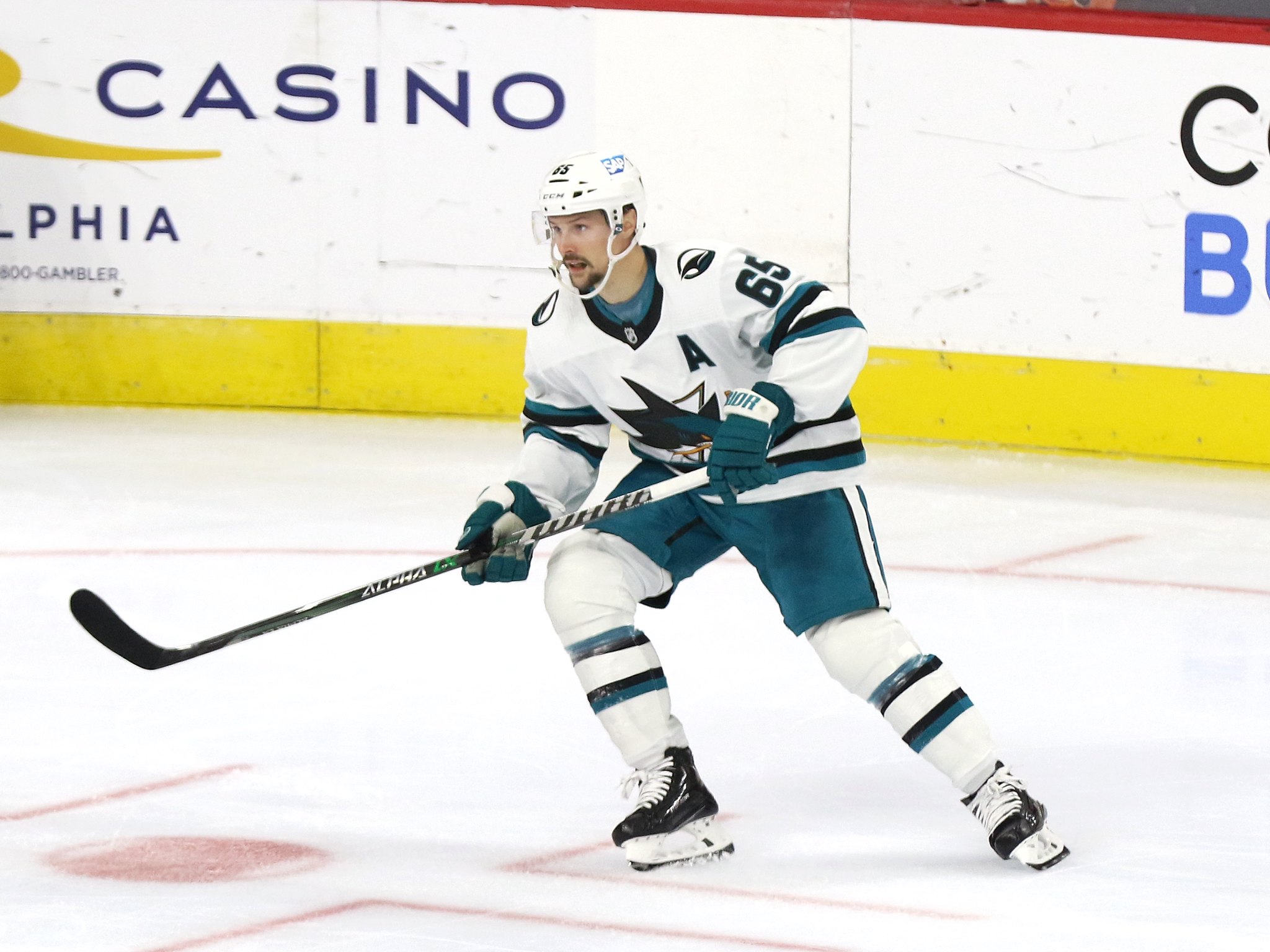 Although Karlsson wasn't named one of the three stars of the month, getting beat out by Alex Ovechkin, Connor McDavid, and Tage Thompson, he wasn't far out of the conversation. His final stat line in December came out to two goals, 17 assists, and 19 points through 12 games, which wasn't quite up to the same level as the three aforementioned players; however, it was fairly close, especially considering he did it as a defenseman.
---
---
Unfortunately, as we've already seen this season with Mitch Marner's record-breaking point streak for the Toronto Maple Leafs, streaks have to end eventually. That was the case on Jan. 7 when the Sharks ran into the best team in the NHL, the Boston Bruins, and Karlsson's point streak ended at 14. Now he'll look to start another one in Arizona on Tuesday, Jan. 10. A player can't put up a point in every single game, however, Karlsson has done so in 30 of 41 games so far this season and over half of them have been multipoint performances.
The Remainder of the Season
The Sharks aren't going to move up the standings much over the remainder of the season, however, fans will have plenty of excitement as they continue to watch Karlsson make plays. He's currently on pace for 108 points and an assist per game if he plays all 82 games. That would mark the second time he's been a point-per-game player in his career and the first time he'd break the 100-point plateau. It's unlikely that he's able to do so, however, he hasn't shown any signs of slowing down so it's certainly possible. He is currently the only player on the roster above a point-per-game pace, Timo Meier is close, as he's just under it with 40 points in 41 games played.
Related: 3 San Jose Sharks Who Could Find New Homes in the New Year
---
Latest News & Highlights
---
The biggest hurdle that Karlsson will face going forward will be his health. He has yet to play more than 56 games in a season since joining the Sharks for the 2018-19 campaign. This has been very different than what we saw from him with the Senators where he was a bit of an ironman early in his career, not missing a single game from 2013-14 all the way until 2015-16. Age is certainly a factor though, as it's much harder for a player in their 30s to stay healthy than it is for a freshly drafted 20-year-old. It appears that he's jumped in a time machine this year, though, as he's not only playing like he's 10 years younger, but his health is following suit as well.
Karlsson has been a major bright spot in an otherwise disappointing season in the Bay Area. He has been responsible for many of the season's most exciting moments at the SAP Center and that doesn't seem like it's going to change any time soon. Whether he wins his third Norris Trophy or not, he's shown that he's still one of the best players in the NHL when he's fully healthy.