When your team is facing a 3-0 deficit, you may as well look back on the season and reminisce about the good times.
Or maybe you should continue to look to the future. It's not over until the final horn.
It was unheard of just a few years ago for a team to return from a 3-0 series hole. Then, the 2004 Boston Red Sox showed the world that it was possible. The 2010 Philadelphia Flyers displayed their fortitude in the Eastern Conference Final, signalling the Boston Bruins as the third team in NHL history to lose a series after winning the first three games.
The last team was 35 years prior (the 1975 New York Islanders). Before that, it was the 1942 Toronto Maple Leafs.
The 3-0 hole was a menacing beast that swallows its victims whole. If you dared challenge it, you would receive the horns straight to the throat, no matter if it was your fans gazing through their fingers in the stands.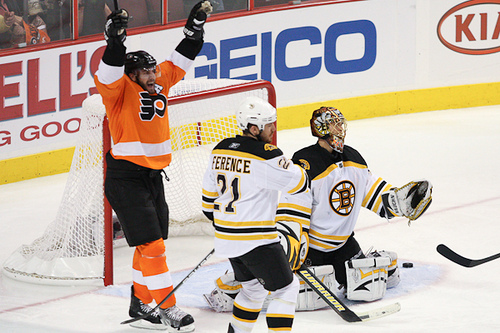 Just last year, NHL fans witnessed the Los Angeles Kings return from a 3-0, first-round series deficit to the San Jose Sharks. After winning the series, they marched all the way to their franchise's second Stanley Cup championship in three seasons. The reason for the Kings' return, as well as many others, is the lack of disparity between butting teams.
In 1985, the Campbell Conference's top-seeded St. Louis Blues battled the Minnesota North Stars in the first round. The Blues finished the regular season with a 24-point advantage over the North Stars — quite simple to see who the heavy favorite was in that series.
In 1995-96, the top-Western-seeded Detroit Red Wings finished with 131 points, while their first-round opponent, the Winnipeg Jets, finished with 78 points — a 53-point difference.  To put that into perspective, the Buffalo Sabres finished with 54 total points this past season.
Skip ahead to 2014-15, where the first-round series that faced the largest point gap was between the New York Rangers and Pittsburgh Penguins. Hold onto your hats; it was a measly 15 points.
A 3-0 deficit is still staggering, but every team knows that getting hot at the right time can do wonders in a seven-game series. Just 30 years ago, the imbalance between two rival clubs could have been a colossal difference. Nowadays, playoff teams are equally matched and a four-game winning streak is not unheard of. The thought process has gone from this is a mountain to climb to they won three in a row, we can do them one better.
Being on the brink of extinction is never an ideal situation, but it does not convey the idea that the fat lady is warming up. The 2015 Montreal Canadiens are preparing to prove this fact.
Prepare for tonight's Game 6 and more with today's top headlines.
The Canadiens have some demons to exercise in Game 6. [Grantland]
Ryan Callahan will miss time with an emergency appendectomy. [TSN.ca]
Who will replace Callahan in the lineup? [Raw Charge]
Alex Ovechkin has guaranteed a Game 7 victory for the Capitals. [Stars & Sticks]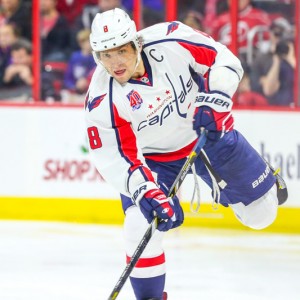 Coach Barry Trotz backed Ovechkin's comments. [The Globe & Mail]
A drone-guided view of the Las Vegas arena construction. [CBS Sports]
The Oilers have been looking for a head coach, despite Todd Nelson still being under contract. [Edmonton Journal]
Devan Dubnyk wants to stay in Minnesota, despite sweep to Blackhawks. [Today's Slapshot]
Were the Calgary Flames a fluke? [Puck Daddy]