Talk about a bracket buster.
According to NHL.com, more than one of every four brackets filled out in the NHL Bracket Challenge picked the New York Rangers to win the Stanley Cup (26.16 percent). Hopefully most of those people don't have money involved, as the Rangers are facing a 3-1 series deficit to the Washington Capitals.
What's more, the team that was picked the third most was the Montreal Canadiens (13.16 percent). They are now facing a monster hole in their best-of-seven series as the Tampa Bay Lightning lead, 3-0.
The good news for Rangers pickers is that every game this series has been decided by one goal. That means, especially with Games 5 and 7 being played at Madison Square Garden, a swing in the series could occur at any time. The Capitals' high-flying offense has only been held to seven goals in four games while sniper Alex Ovechkin has scored just two goals and one assist in the series.
Needless to say, the Rangers need to find the offense to rally back in the series.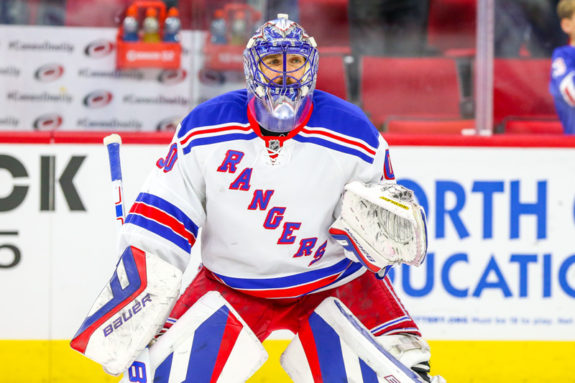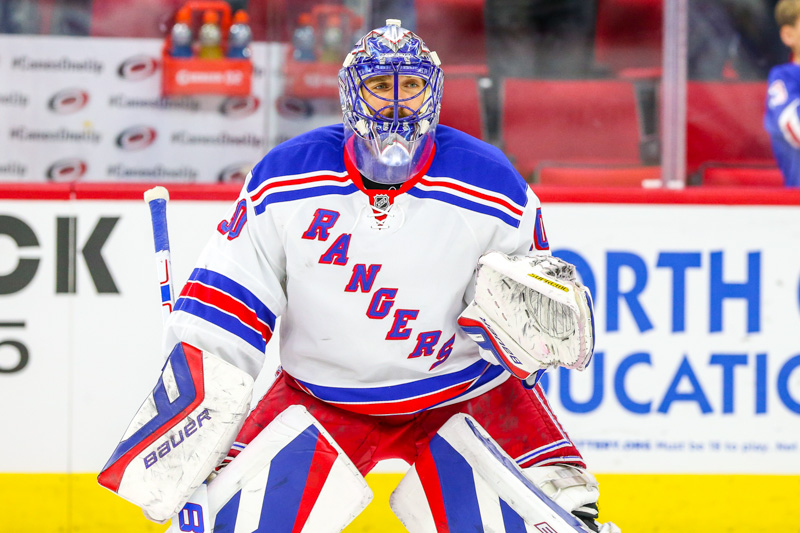 The people who picked Montreal likely do not have as much hope for a third round appearance. After the Lightning won all five meetings in the regular season, Tampa Bay has accumulated matching 2-1 victories, sandwiched around a 6-2 drubbing in Game 2. Factor in that captain Steven Stamkos has registered four points in the series (after accumulating just three in seven games of Round 1), and the disappointment of the Habs coming back is stacking up.
The fact that only four teams in NHL history have climbed back from a 3-0 hole does not help.
For a closer look at NHL news and notes, here are some interesting headlines from around the League.
Braden Holtby stopped a penalty shot to help his team win Game 4. [Puck Daddy]
Henrik Lundqvist can't do it all for New York. [Today's Slapshot]
Answering the critics about if the Canadiens are just a decent team with an above-average goaltender. [TSN.ca]
Bob Hartley, Alain Vignault and Peter Laviolette are the finalists for the Jack Adams Trophy. [Calgary Sun]
Canada rallied for a win against Sweden at the World Hockey Championship. [Globe & Mail]
Former Lightning coach Guy Boucher has been approached about returning to coaching in the NHL. [CBS Sports]
Jamie Benn will undergo a second hip surgery. [Pro Hockey Talk]
Here are a list of free agents who will receive long-term deals this summer. [Bleacher Report]
Here's why the NHL playoffs are better than the NBA playoffs. [Broad Street Hockey]
I am a former NHL media member and reporter for the St. Louis Blues, working for various media outlets. Currently, I am an NHL News Writer and Editor for The Hockey Writers. I live in St. Louis and work as a freelance copywriter in numerous industries.