There is still some fallout from the trade deadline and we are seeing the newly acquired players starting their first few games with their new squads. Here's what you may have missed:
Marek Zidlicky made a nice impression with Red Wings fans; in overtime, nonetheless. [TSN.ca]
Matt Martin was suspended one game for kneeing Trevor Daley. [Puck Daddy]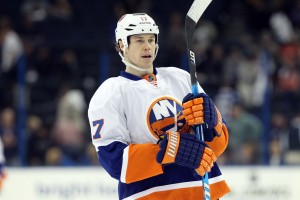 TSN has announced they will no longer air tweets on live broadcasts. [Deadspin]
Phil Kessel defended his teammate and captain, Dion Phaneuf. [ESPN]
Three teams were in on Phaneuf at the trade deadline. [Canoe.ca]
Henrik Lundqvist could return in the next two weeks. [The Score]
The NHL chose ESPN for the World Cup of Hockey coverage. [Sports Illustrated]
Andrew Hammond made a ridiculous save in last night's win. [Hockey Feed]
An in-depth look at the Penguins and their penalty kill. [Hockey Buzz]
Goal scoring in the NHL seems to have dried up. [Edmonton Journal]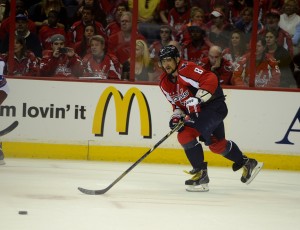 Devils could have done more at the deadline. [In Lou We Trust]
The best defensive players are employed in the Central Division. [Today's Slapshot]
A recent Predators slump gives the Blues an opportunity to overtake the Central Division. [Frozen Notes]
I am a former NHL media member and reporter for the St. Louis Blues, working for various media outlets. Currently, I am an NHL News Writer and Editor for The Hockey Writers. I live in St. Louis and work as a freelance copywriter in numerous industries.