The past month has seen the Montreal Canadiens welcome new faces into the lineup. Devante Smith-Pelly, Jeff Petry, Brian Flynn and Torrey Mitchell all came via trade while the team called up prospect defenceman Greg Pateryn from the minors. With the team playoff bound and jostling for the top spot in the league, the Habs have a lot of depth at defence and in the bottom six. Let's examine how the new additions have performed so far for Montreal.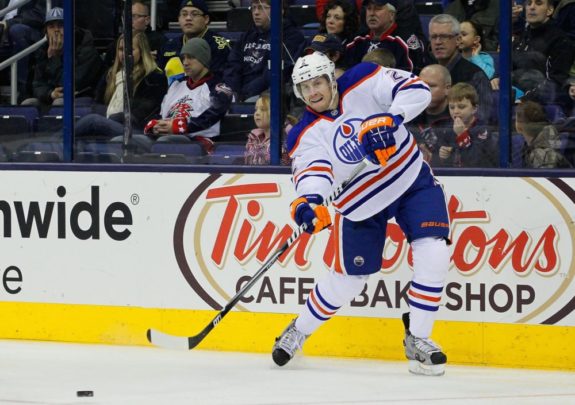 Jeff Petry
Landing a top four defenceman in Jeff Petry was the biggest move the Habs made at the deadline. Petry has zero points in 11 games with the team so far but has played well defensively. Having him on the blueline puts other players in positions they are more suited for. It means Alexei Emelin doesn't play in the top four or that Sergei Gonchar doesn't have to play every night. Petry's biggest test will be how he elevates his game come playoff time. He has never played an NHL playoff game before so it's unknown how he will react to the pressure, especially with a team expected to go far.
I've said it before but it bears repeating, Jeff Petry is really good.

— Аrpon Basu (@ArponBasu) March 25, 2015
Brian Flynn & Torrey Mitchell
Brian Flynn and Torrey Mitchell both came over from the Buffalo Sabres in separate deals strictly as depth players in exchange for picks. Both bring speed and work ethic to the table, which more or less what is expected of them. They currently rotate in and out of the lineup with Manny Malhotra but their value will tested in the playoffs if another player isn't performing up to standard or if an injury occurs.
Devante Smith-Pelly
Devante Smith-Pelly arrived from the Anaheim Ducks in exchange for Jiri Sekac. So far, Smith-Pelly has been disappointing. He has 1 assist in 14 games with the Habs and while he isn't supposed to be relied upon for offense, it just isn't enough. For a physical player, Smith-Pelly makes very little impact on the game and can be invisible for long stretches. In addition, his conditioning has come into question which could be a contributing factor to his low impact so far. The assessment for Smith-Pelly may seem harsh but with the rest of the team in top shape and have distinctive roles carved out for themselves, Smith-Pelly has had time to adjust to the new systems in Montreal and as a young player, he needs to show more if he wants to stay in Montreal. As shown in the video below, Smith-Pelly needs to show some of that in the playoffs to justify his spot in the lineup.
https://www.youtube.com/watch?v=LkJAkd4bFec
Greg Pateryn
On a more positive note, 24-year-old defenceman Greg Pateryn has made a good impression since being called up. Having not seen NHL ice time since the 2012-13 season and taking his age into account, time was running out to see how much upside Pateryn had left. So far, he has looked good as a depth defenceman as he is defensively responsible and has good size at 6′ 2″ and 222 LBS (according to NHL.com). Montreal's prospect pool has other defencemen with a little more upside than Pateryn so while it is unclear whether he has a long term future with the Habs, he might be an NHL regular somewhere else.
The verdict
Overall, the new additions have had little offensive impact and other than Petry, they haven't made much of an impression. A lot of it is due to their roles as bottom six players but they don't find ways to stand out. When you consider some of the other bottom six players in Montreal, you notice them. You see Dale Weise battling in the corners, you notice Brandon Prust killing penalties or Jacob de la Rose showing defensive awareness that belies his young age. As the playoffs get in full swing, it is the third and fourth liners especially who will need to step up their games as recent Stanley Cup champions have shown you need everyone, not just your stars, to perform.
I have a Bachelor's Degree in Journalism from Ryerson University. I am a freelance journalist and a Montreal Canadiens writer for The Hockey Writers. I previously wrote for Simcoe.com and Last Word on Sports as well as interned at TSN.