The last five months have been heartbreaking for Max Pacioretty, as he tore his Achilles tendon just after being traded to the Carolina Hurricanes, and after a highly motivated journey back to full health, he played just five games before re-injuring the same Achilles. The Hurricanes, while disappointed in the outcome, have to quickly change gears and look toward the trade deadline and see what move will make the most sense to them.
When Pacioretty was acquired from the Vegas Golden Knights, there was a lot of excitement, but when his first injury hit, there was a bit of a silver lining. He was destined to be the Hurricanes' trade deadline acquisition – and he was already in the system. Luckily, the Hurricanes didn't give up any assets to acquire the winger, and the team has performed great without him in the lineup.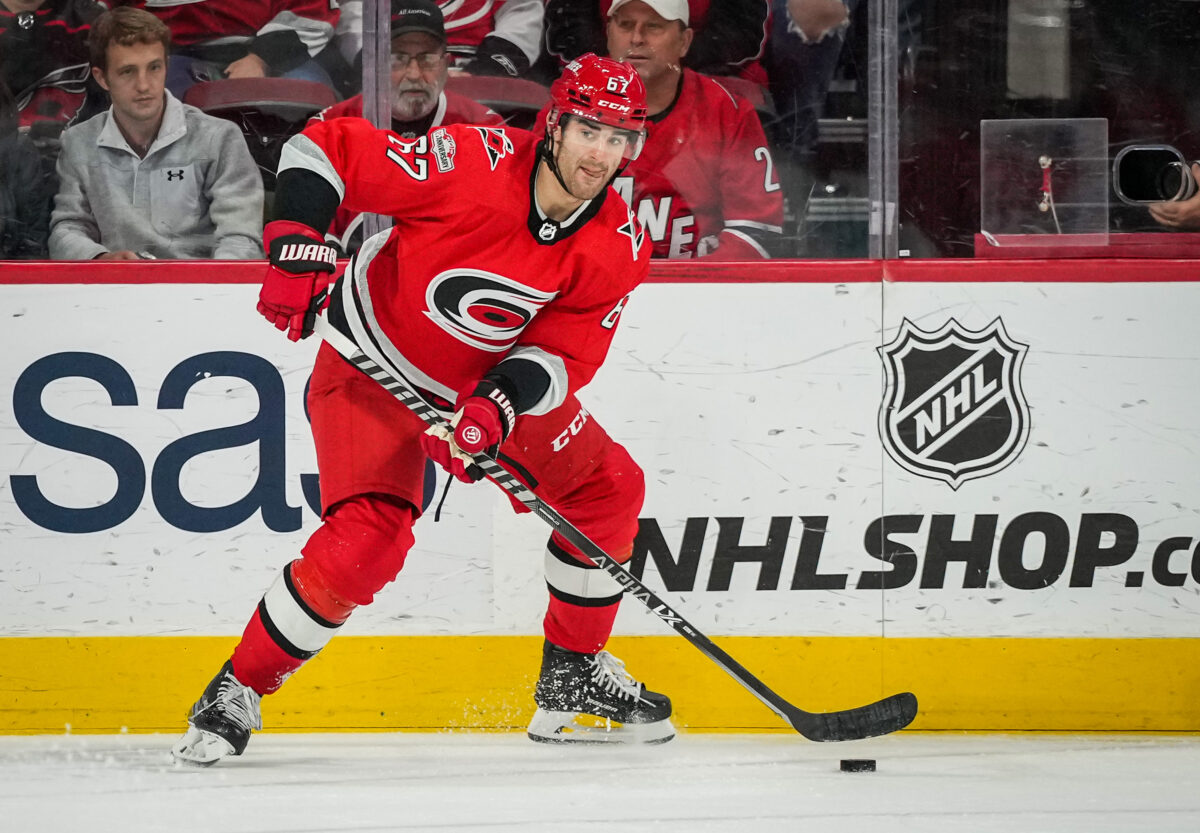 Moving forward, the Hurricanes will likely look to make a big splash in the trade market, looking to acquire another top-six, impact player. Except, this time, it will probably be a center.
There are a plethora of options available, but as we all know, Hurricanes general manager Don Waddell isn't usually in the market for a high-cost rental. Now, that doesn't mean the Hurricanes won't be after a big fish, but if they are, they will likely be looking for an extension with the player.
Some notable trade deadline acquisitions from the past few seasons include Vincent Trocheck and Brady Skjei, who stuck around for a little bit afterward. As I mentioned, they will most likely be targeting a center. While they have good depth with Sebastian Aho, Jesperi Kotkaniemi, Jordan Staal, and Paul Stastny, they could benefit from a true, established second-line center to play behind Aho.
Bo Horvat – Vancouver Canucks
The Vancouver Canucks seem to be selling off most of their star players, headlined by captain Bo Horvat. Horvat, who is a pending unrestricted free agent (UFA), is asking for a contract worth more than the Canucks are willing to pay him. He is having a career year, already registering 30 goals and 49 points in just 45 games, hiking the trade value for him significantly higher than expected.
---
Latest News & Highlights
---
Horvat is a goalscorer and can drive play with any line he is set on. He would likely line up alongside Andrei Svechnikov and Martin Necas in Carolina, two players who are great at setting up plays. The Hurricanes have been reported to be interested in him, but the Canucks are asking for far too much right now, and Waddell is not willing to give up the assets they are asking for, which is rumored to start with Necas. They could certainly benefit from Horvat's offensive capabilities, and while his defensive game isn't going to win him a Selke Trophy any time soon, he is not a liability on the ice when it comes to playing in his own zone.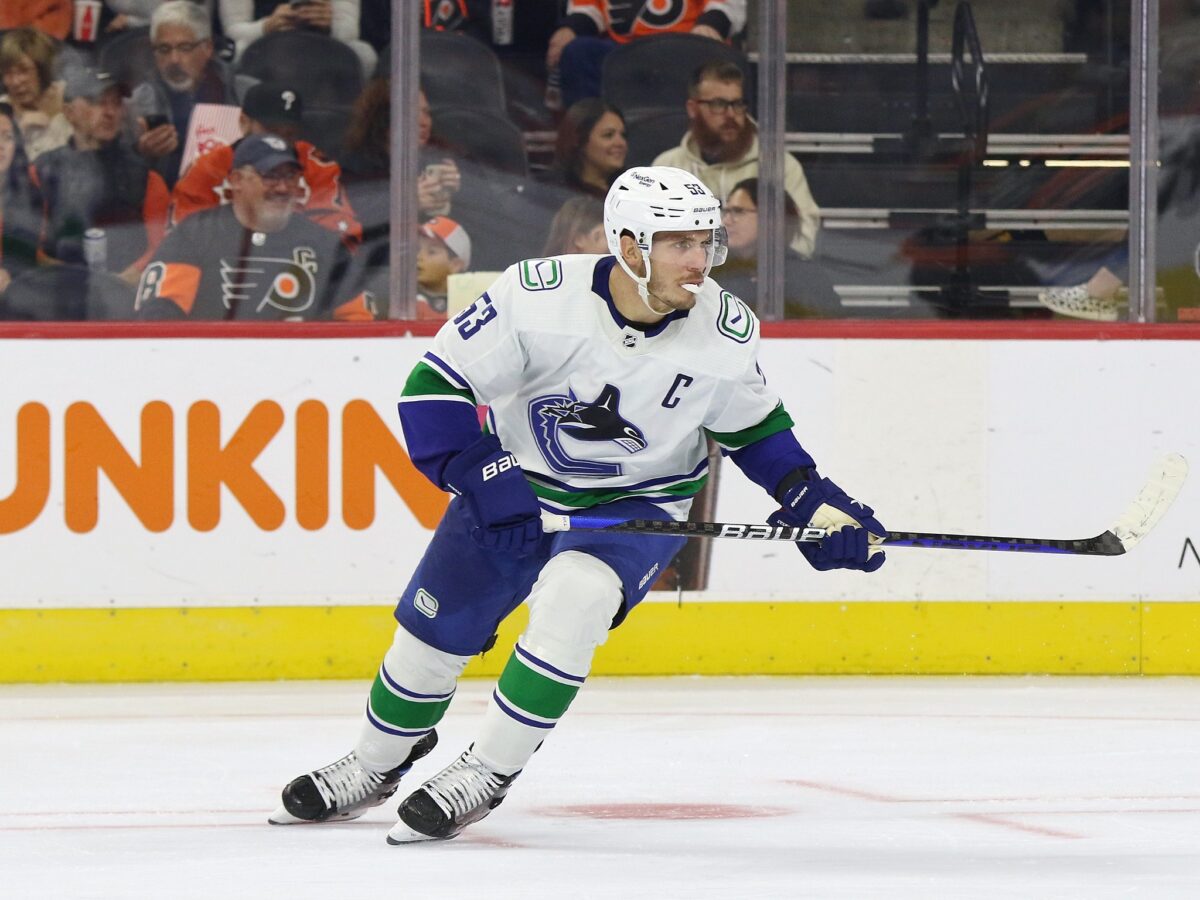 Especially if an extension can be worked out, I can see the Hurricanes giving the Canucks a large package for Horvat, but it may not fit the blueprint they are looking for in a deal, which is rumored to consist of a first-round draft pick, a prospect, and a young NHL-caliber center. Carolina has plenty of valuable prospects at all positions, headlined by Jamieson Rees, Jack Drury, Scott Morrow, and a riskier bet in Alexander Nikishin, who is dominating Russia's top league. The Hurricanes will not be looking to send any of their key roster players to Vancouver in this deal, however.
Ryan O'Reilly – St. Louis Blues
The St. Louis Blues are in a tricky spot ahead of this coming trade deadline. They have a strong mix of established veterans, like their captain Ryan O'Reilly and Vladimir Tarasenko, but have had an emergence of youth ready to take over the team, led by Robert Thomas and Jordan Kyrou. Both veterans mentioned have been trending towards being traded this season, and O'Reilly could be another fit worth looking at for the Hurricanes.
Related: NHL Rumors: Hurricanes, Sharks, Canucks, Oilers, Red Wings
The knock on acquiring O'Reilly is his struggling offense this season. In the 2022 Playoffs, the Hurricanes needed an extra burst of offense, and I am not sure he will solve that issue if that happens again this year. On the other hand, he brings a fantastic two-way game that will fit very well in the system that Rod Brind'Amour loves to have his team play. He has struggled defensively at times this season, but there is clearly a dominant two-way player still in there.
O'Reilly is a pending UFA, and while the asking price won't contend with Horvat's, there could be a bidding war among teams looking for a center, especially if he comes off the market early.
Jonathan Toews – Chicago Blackhawks
There is no certainty that Jonathan Toews will waive his no-move clause to get a trade out of Chicago, as he has plenty of reason to want to stick around, as it has been his home for his entire career. If he does decide to and is willing to go to Carolina, he could be a good option. The rumored asking price is a second or third-round draft pick, per Elliotte Friedman. If the Blackhawks are willing to retain salary, or potentially have a third team involved to take on some money, this could make a lot of sense.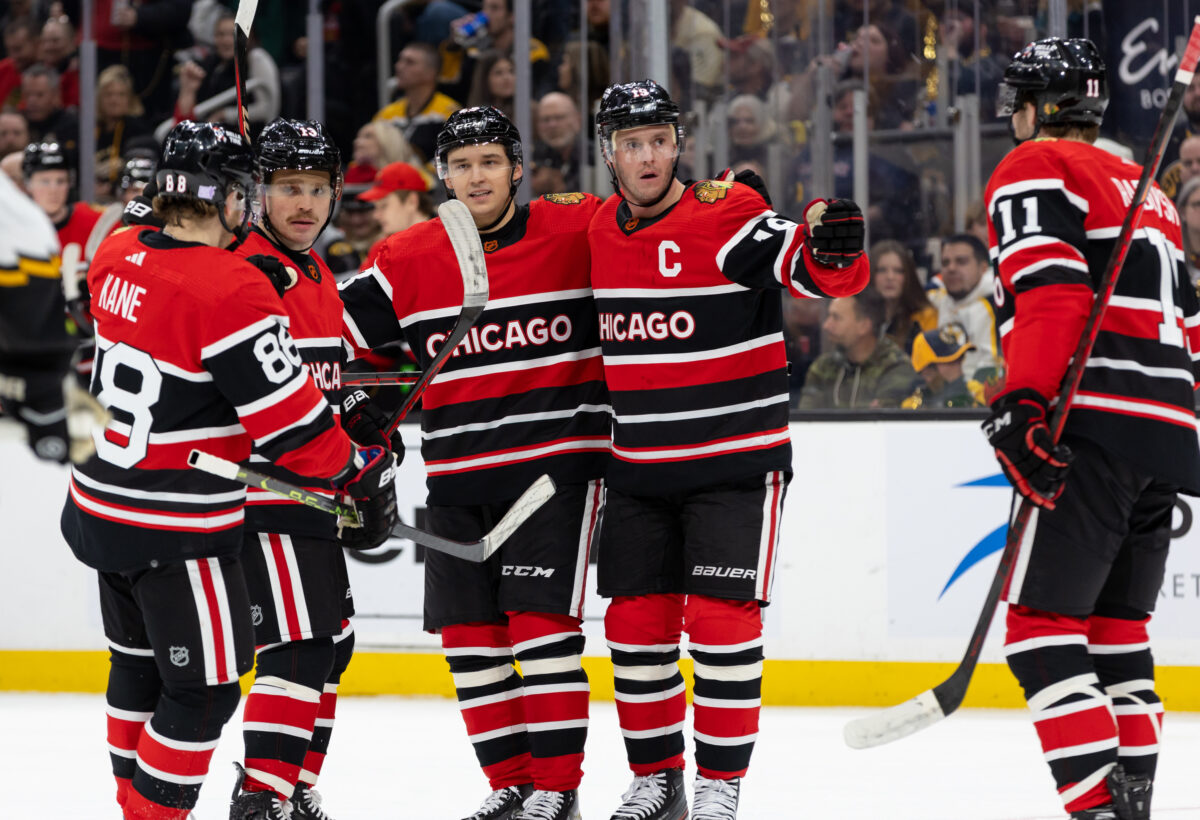 Similar to the benefits of O'Reilly, adding Toews creates a great opportunity to have very strong defensive coverage down the middle of the lineup. Toews, while having the pedigree of a top-end two-way center, has 27 points in 42 games for the Blackhawks this season. He would also fit the Brind'Amour style of hockey, which demands every player be held accountable defensively.
There has been a common trend among the three players mentioned so far. All of them are captains of their teams. The Hurricanes have a great mix of younger players and veterans, so bringing in an established leader and Stanley Cup champion in Toews and O'Reilly could add some great value to the team. Toews, even if he is just a rental, fits well with the narrative for the Hurricanes at the deadline, given the low expected price for a trade.
Honorable Mentions
I think the three centermen mentioned are the most likely candidates at this time, but there are certainly more possibilities to add to the mix, and anything can change with just a phone call.
Sean Monahan has had a strong bounce-back season with the Montreal Canadiens, and while he was sent there as a cap dump, he is showing he can provide some valuable scoring depth. With 17 points in 25 games, he could slide nicely into a middle-six slot with effective wingers and help produce a spark of offense. The biggest concern with Monahan is his health, and if he can endure a deep playoff run.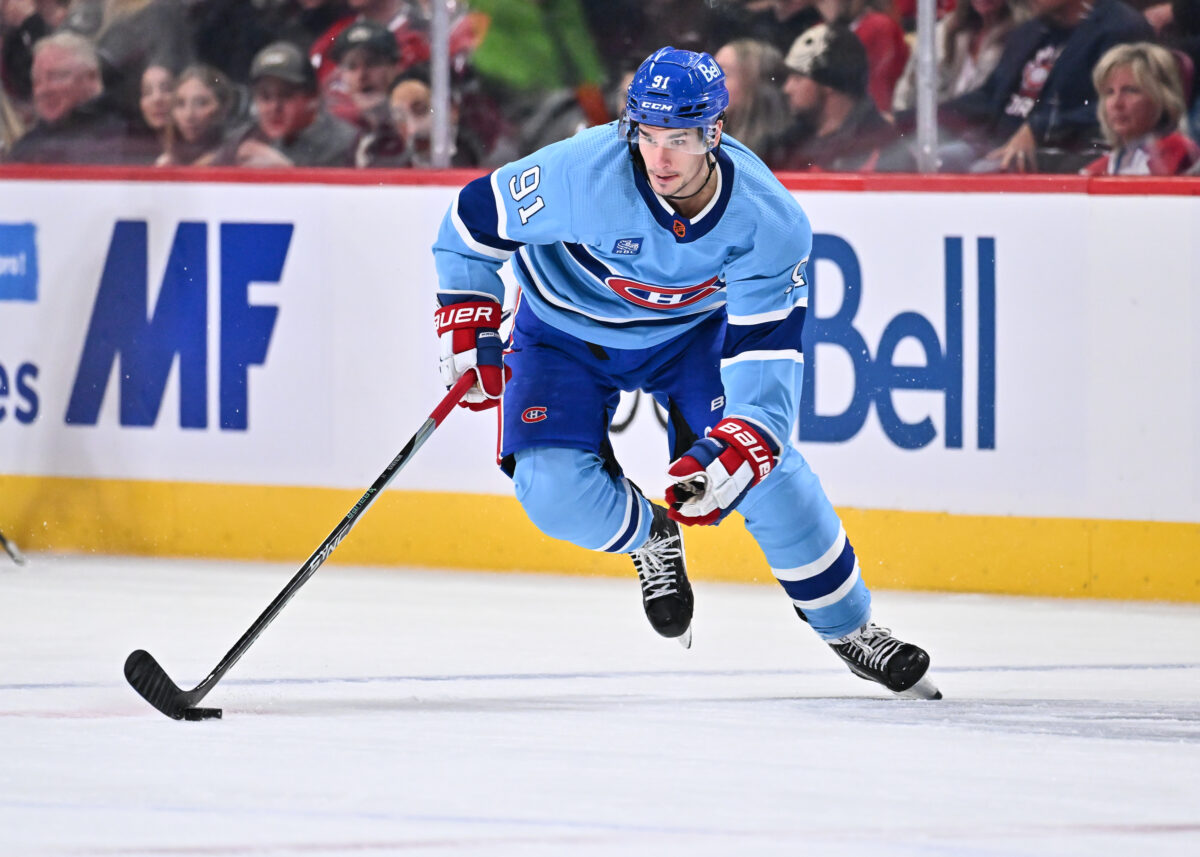 If the Hurricanes are happy with what they have for their centermen at the top of the lineup, adding Lars Eller could make sense, as he has a great deal of playoff experience and is a great defensive option. I am not sure what a trade between the Hurricanes and Washington Capitals would look like, but with Eller being in the final year of his deal and being made available, he could garner some interest from Carolina.
The fact that the team felt the need to acquire Pacioretty as a scoring winger has to mean something. If they think another player like that is what the team needs, they may look at Timo Meier from the San Jose Sharks. Meier, who is a restricted free agent (RFA) after this season, will be due for a big raise, but that is because he is well worth it. It would be a large package, similar to what the Horvat deal is expected to be, but especially with his RFA rights, it could be a very smart move for the Hurricanes.
The Hurricanes are content with their goaltending, and their defense seems to be staying as is, so that leaves their offense to talk about. They have a lot of effective depth options, and won't want to stir the pot too much in the bottom six, narrowing it down to the top six for an option to talk about trades with. However, this could all be a moot point, as you have to remember the Hurricanes have a record of 26-7-7 with the roster they have now without Pacioretty. They may very well stay with the group they have at this trade deadline and save some of their prospects and draft capital.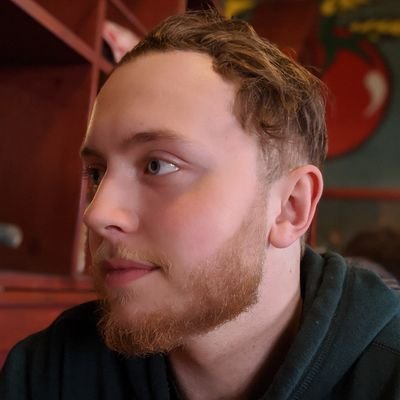 My name is Jacob Billington, and I cover the Carolina Hurricanes here at The Hockey Writers. Born and raised in Nova Scotia, becoming a hockey fan was quite easy. Falling in love with the game in the early 2000's, and taking in as much knowledge as I could since then. I appreciate everybody who reads my content, and I take pride in creating the best experience for readers. Feel free to reach me on Twitter, I am always active and talking about anything hockey related!