Matt Hunwick, upon signing with the Pittsburgh Penguins this past summer, seemingly fit the exact mold you'd expect from a depth defenseman under Mike Sullivan. He's a solid skater, a good puck mover and responsible enough to flank a stay-at-home individual like his current partner Jamie Oleksiak. Unfortunately, there's been more bad than good throughout his first season in Pittsburgh. Calling Hunwick a liability isn't far-fetched but somehow, while healthy, he continues to get a sweater over Ian Cole.
What gives?
Questioning Sullivan's personnel decisions is something we shouldn't make a habit of doing. He's proven time and time again that he dresses the folks that in his eyes, will provide the Penguins with the best chance to win despite the impact on a tenured player or someone fans feel are deserving of more loyalty. Some of those decisions have been controversial but they've worked out.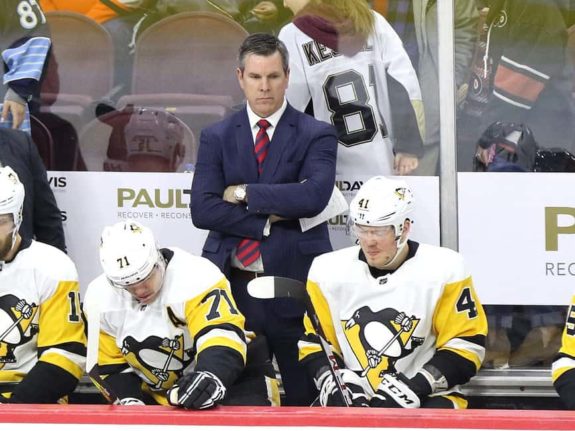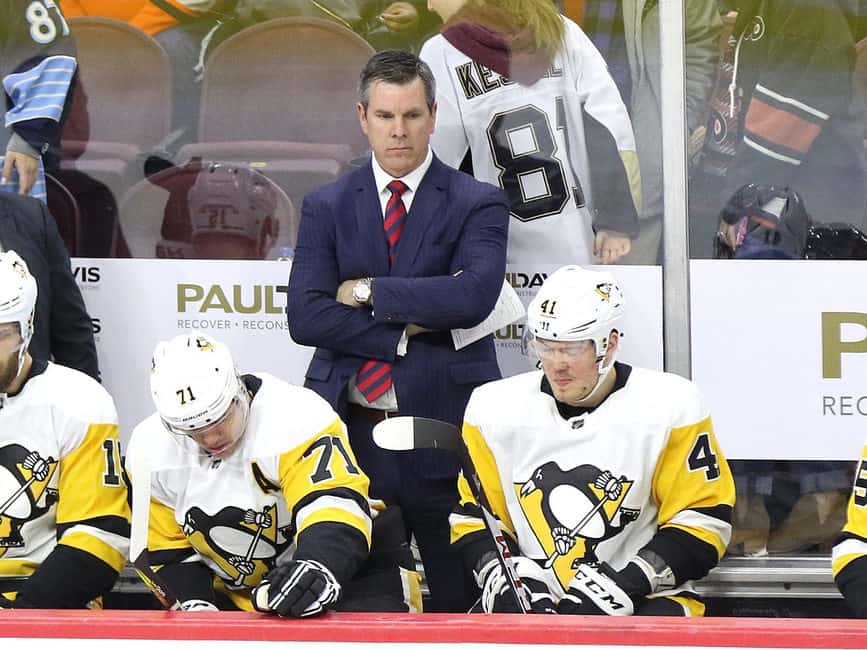 Pittsburgh has two consecutive Stanley Cups to prove it. And make no mistake, the way Sullivan handles his business is the right way. After all, winning is why the Penguins do what they do, right? If that means infusing new blood and bumping grizzled vets down a few pegs then so be it.
Recently, upon Bryan Rust returning from injury, we've seen the Penguins scratch veteran enforcer Ryan Reaves while dressing young legs like Jean Sebastien Dea. This is common practice in Pittsburgh but when it comes to Cole getting scratched over Hunwick it's still a head-scratcher.
Maybe he's investing in the future?
Ian Cole and the Long Term Plan
It's quite obvious that Cole isn't a part of the Penguins' future. When his contract expires at season's end that will almost certainly be the last time we see him don a Pittsburgh sweater and honestly, he likely won't even make it past the trade deadline. And, from a business perspective, that makes perfect sense but when you look at where the Penguins currently stand in terms of vying for a spot in the postseason — things don't quite add up.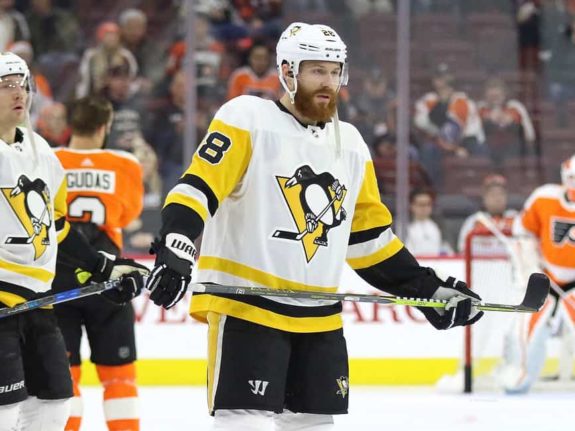 It isn't about the future right now. And unless there's an imminent deal involving Cole that seeks a commodity like, say, a third line center that will help boost bottom-six production the Penguins are simply making a mistake at the moment.
Pittsburgh has seemingly found their championship form — going 7-3 over their last 10 games — and most of that stretch was without Cole in the lineup. However, that doesn't mean they wouldn't benefit from a boost in performance from their bottom pairing and based on recent results, despite how the team has fared in the win/loss column, Hunwick and Oleksiak haven't been great together.
When the Penguins faced the Minnesota Wild on Thursday night and Cole was given a sweater due to Hunwick suffering from an upper-body injury, they saw that boost. Hunwick being under contract for two more seasons while Cole is likely on borrowed time as a Penguin shouldn't matter right now. Deploying your best six defensemen should. Cole isn't a superstar by any means and certainly has his flaws but at the moment, he's one of the top-six blueliners on this roster.
The Results Speak for Themselves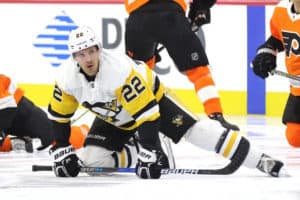 The consensus, at least in some hockey circles, is that Hunwick has been progressing as of late and improving upon his poor performances early in the season. Unfortunately, that isn't the case.
Throughout his last four games prior to missing Thursday night with an upper-body injury, he failed to log a positive shot-attempt differential. In those four contests, the Penguins were out-chanced 34-21 at even strength while Hunwick was on the ice. Outside of an impressive performance against the New York Rangers nearly two weeks ago — a game that was dominated by Pittsburgh and a contest that saw Hunwick log one of his lowest ice time totals of the season — he's been subpar.
And he's pulling his defensive partners down with him.
Oleksiak and Hunwick have logged roughly 111-minutes as a duo, according to NaturalStatTrick.Com. Oleksiak has also recorded 128-minutes away from him. In similar sample sizes, Oleksiak's shot-attempt differential recognizes an 11-percent jump while playing with a different defensive partner (44-percent alongside Hunwick vs. 55-percent while separated). That's significant.
RELATED: Penguins' Fourth Line Finds a Spark
When Cole and Oleksiak have shared the ice at even strength — roughly 74-minutes of ice time — the Penguins are accounting for a hair under 60-percent of all shot attempts. Their bottom pairing is much more productive when they deploy Cole and Oleksiak. Maybe being concerned with a third pairing is nitpicking when you consider how well they've played as a team recently but why not maximize their results? Hunwick simply doesn't do that.
When the Penguins initially signed Hunwick, while plenty of folks questioned the decision, I liked the move. He's proven me wrong, though, and until he can eliminate the frequent turnovers and general struggles from his game the Penguins need to keep him on the shelf. Points in the standings are at a premium these days. Whether or not the plan is to move Cole at some point down the road, playing him alongside Oleksiak is what's best for business right now.