A couple of bold statements were made a while back regarding the next general manager of the Toronto Maple Leafs and who the starting goalie will be following that move, both connected to the Calgary Flames. Eric Francis made the statement, "A few weeks ago, I said not only is Brad Treliving going to be the GM of the Maple Leafs, but I predict Dan Vladar will be the starting goalie on opening night." There is a bit to unpack here and some questions that need answering if the second of the two bold statements is to come true as well.
Flames' Involvement
The Flames are closely intertwined in this potential scenario with the Maple Leafs, and not only because Vladar is one of the team's goalies at the moment. The former general manager, Treliving, is now in charge of the decisions in Toronto. Typically general managers draft, sign, or trade for certain players for a reason and if they move on, there is a chance they eventually bring that player in again if possible. This is what we could see with Vladar and Treliving as everyone knows the goaltending situation with Calgary.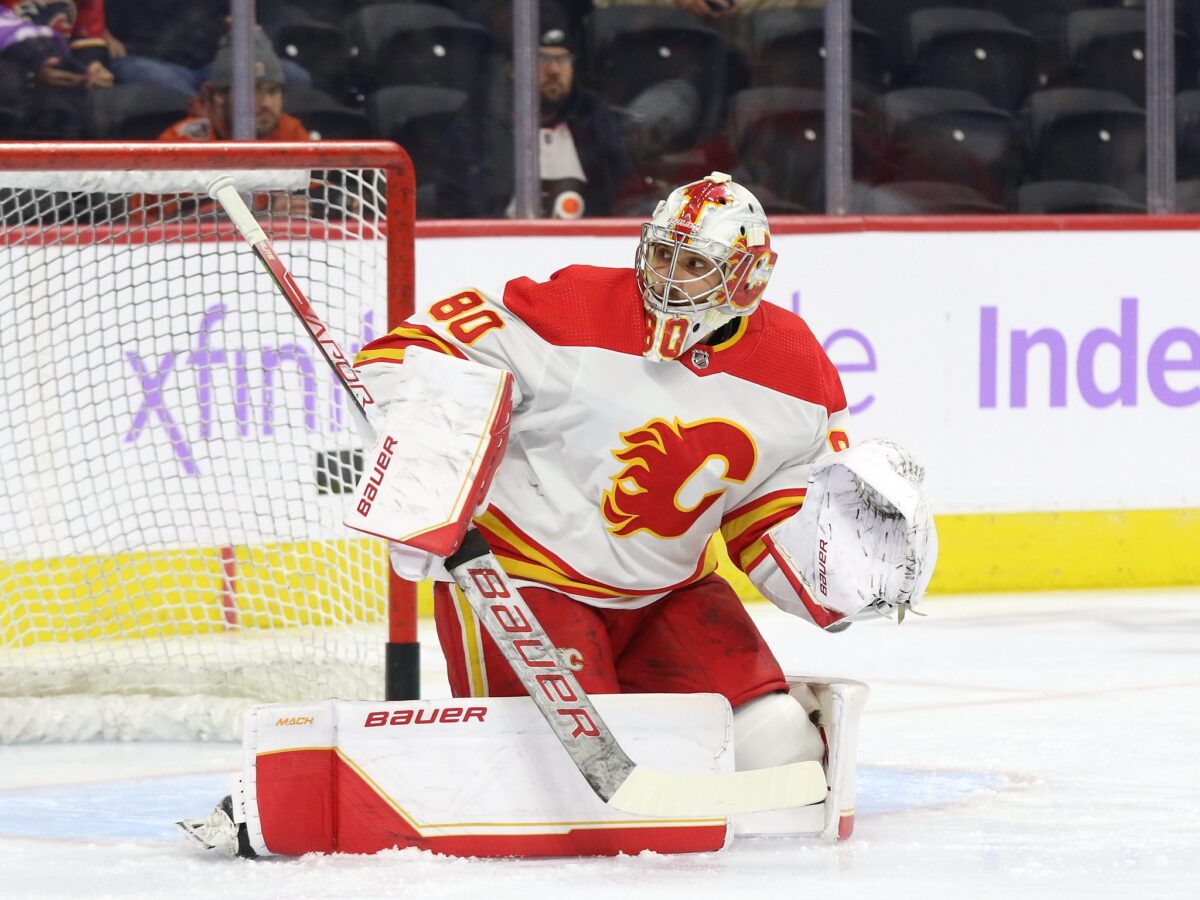 Jacob Markstrom's contract is nearly unmovable with the no-movement clause, length, and cap hit while Dustin Wolf is ready for a full-time role in the NHL. Although it's not unheard of for a team to carry three goalies, that shouldn't be a viable option for the Flames. Markstrom is a proven goalie, experienced, and will likely bounce back. He can easily give the Flames over 50 starts. Vladar proved he can also handle a decent number of the starts in a given time frame as he did so earlier this season when Markstrom was struggling. The third goalie, Wolf, showed his skill level at the very end of the season for the Flames. He can provide at least 30 starts himself, meaning Vladar is in his way of joining the team.
Related: Down Season for Flames' Huberdeau Suggests Big Bounce Back
---
Latest News & Highlights
---
The likely outcome is that Vladar will be traded this offseason, whether it be before the draft or before free agency. This would give the Maple Leafs time to decide what they are doing with the rest of their goalies heading into next season. Vladar has a cap hit of $2.2 million average annual value (AAV) for two more seasons and is just 25 years old. There is definitely potential there and he showed Treliving the upside at times last season. The current Maple Leafs general manager already traded for and signed Vladar once, so it isn't out of the realm of possibility that he acquires the young goalie again.
The Mess the Maple Leafs Will Have in Net
In any trade that sees Vladar being moved out of Calgary, no goaltender is going to be coming back. The likely return is a second-round pick. So, if nothing is done prior to a trade, the Maple Leafs would hold four NHL-capable goaltenders. Joseph Woll isn't going anywhere, but that doesn't mean he won't once again start out in the American Hockey League (AHL). Many would argue that he should be the backup next season, but then if Vladar is going to be the opening night starter, that is a very inexperienced tandem for the Maple Leafs heading into an important season for what should be a Stanley Cup contending team.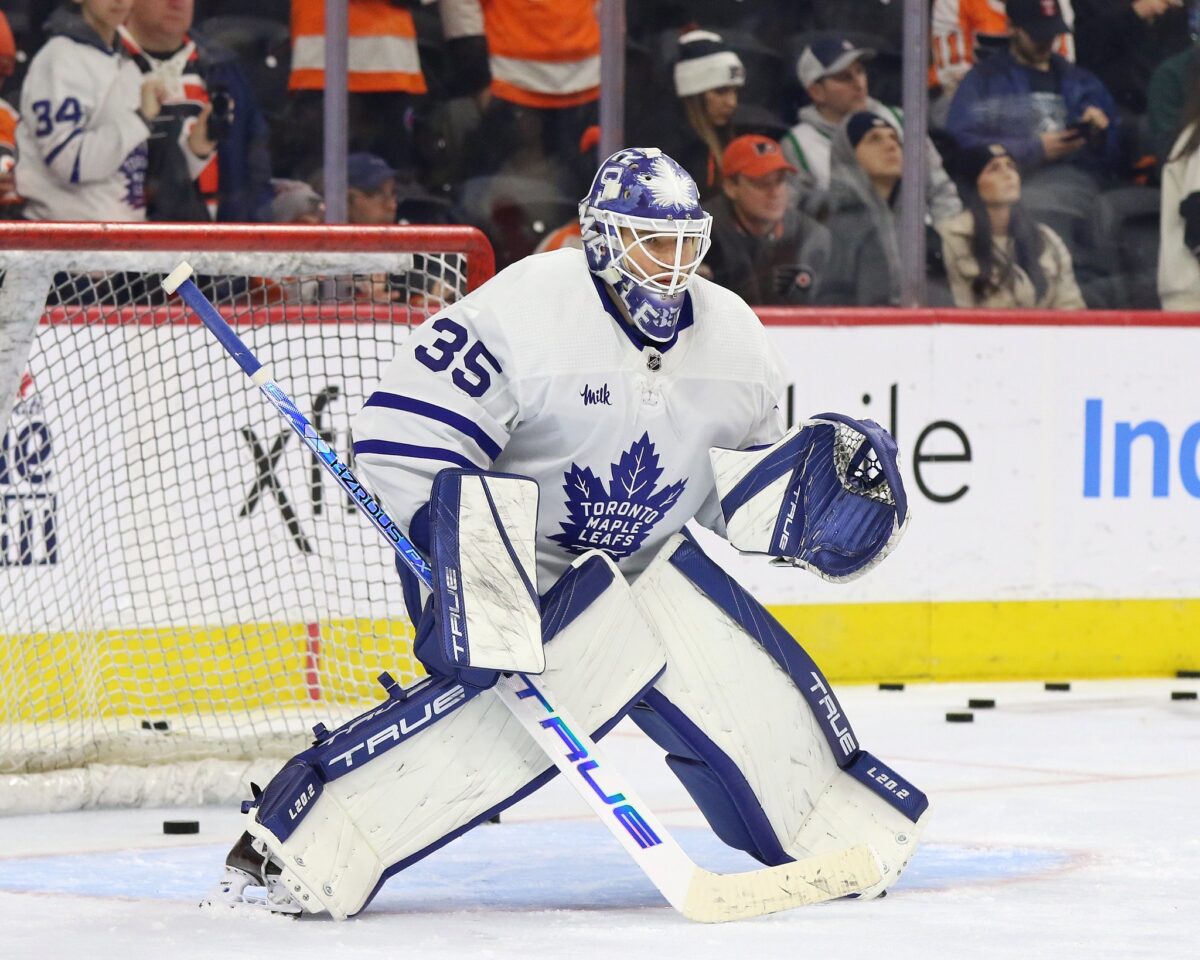 Matt Murray has one year left on his contract with a cap hit of $4.688 million while Ilya Samsonov is a restricted free agent (RFA) without a contract yet. Samsonov laid it all out on the table for the Maple Leafs and proved that their investment in him was worth it. He was a young and fairly unproven goaltender that had very up-and-down seasons in Washington before not getting a qualifying offer. Early on he earned the trust of Toronto and became the starter for the majority of the season, posting great numbers. He also helped the Maple Leafs through the first round despite just a .900 save percentage. I would have said that his season deserves at least a qualifying offer, but nothing has come about yet, possibly signaling a shift.
While Samsonov's future still seems to be up in the air, Murray's is more clear. He is very likely going to be on a new team by the end of the summer, whether that be through a buyout or another cap dump. After Samsonov went down with an injury in Game 3 of the second round, Woll got the call in net, proving that there is no trust in Murray anymore. Samsonov is 26, Vladar is 25, and Woll is 24 years old. If that is what the goaltending depth looks like for next year for the Maple Leafs, I say they're looking pretty good.

As for the Flames, they execute what they have to and should have confidence in Markstrom and Wolf moving forward. The unfortunate truth is that with the potential Vladar has and at a good age to really break out, it could hurt the Flames not being able to hold onto him without stunting Wolf's development.
---
---